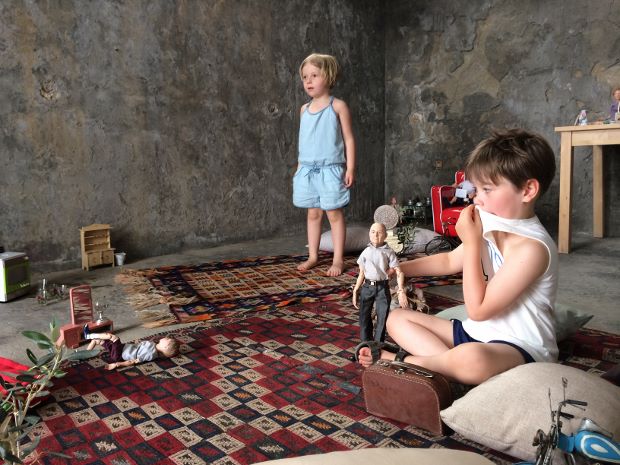 Paweł Althamer's weird summer play set
Why has the Polish artist installed models of his family in an old Greek slaughter house on the island of Hydra?
Pawel Althamer is, in a sense, a figurative artist. His sculptures are often representations of himself, his friends, lovers and family. Yet the significance of these models lies beyond the simple, lifelike exemplifications. Beijing gallery goers are currently enjoying his Venetians series - other-worldly, voyager-like sculptures of his Warsaw neighbours that are currently installed at UCCA in the city's 798 art district.
However, a few thousand miles to the west, on the Greek island of Hydra, open-minded vacationers can toy with a far more playful set of figures. Each summer, the island's DESTE Foundation hosts a specially commissioned show in its gallery, which is situated in a building that once served as island's slaughterhouse. This year they've invited Althamer to present a show that both responds to Hydra's setting and remains in keeping with the artist's principles and practices.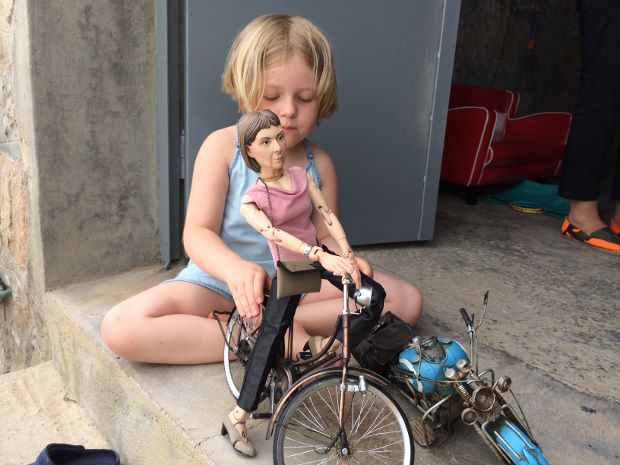 The exhibition, entitled The Secret of the Phaistos Disc, mainly consists of a series of action figures, modelled to look like Althamer and his extended family. The set includes the artist's girlfriend and kids, as well as DESTE's benefactor, Dakis Joannou and his wife Lietta. Yet there are also ancient, near mythical figures, such as the mystic Hermes Trismegistus. What's more, alongside workaday accessories, such as bikes and cookers, Althamer's toy set includes esoteric artefacts, including the Phaistos Disc mentioned in the show's title. This ancient Greek clay tablet, said to date from the Bronze Age, is inscribed with a series of as-yet-undeciphered symbols, and gives the exhibition a numinous edge. Visitors are invited to play with Althamer's figures, however, this ancient, mystical gloss might bring greater resonances to these toys.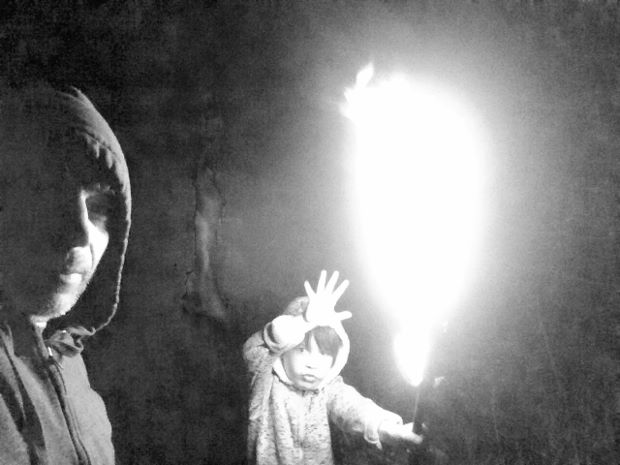 "Watching my children playing has taught me that children, especially the youngest, are remarkable teachers of 'open form' and this prompted me to make the puppets," Althamer tells Domus. "I believe that spontaneously throwing ourselves into the ritual of playing with these dolls can inspire us to redesign the way we see the world we live in." Child's play, then, though in the most serious sense.
For more on the exhibition, which runs until the end of September, go here. For greater insight into this important and innovative artist, consider our monograph, and limited edition Althamer figurine.