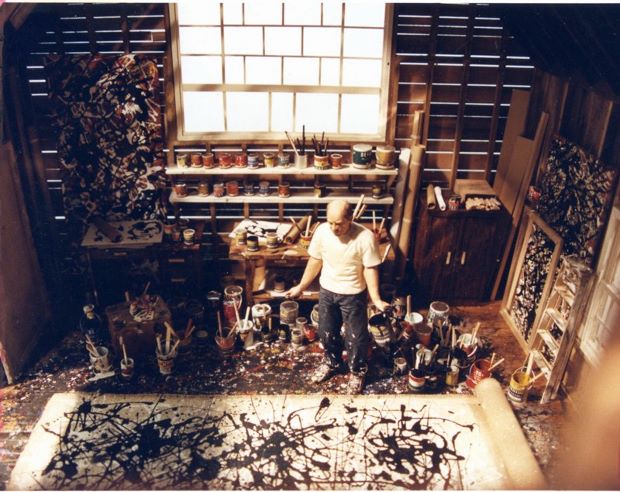 Look at these dolls-house sized artists' studios
Ever wondered what the studios of Chuck Close, Jackson Pollock or Willem de Koonig are like? Look no further
Even the most critically acclaimed and famous artworks have to start somewhere – with a blank canvas or a block of wood – but where are they created? Painter and sculptor Joe Fig has gone some way into opening the door into some of the most well-known artists' studios and allowed us to take a peek.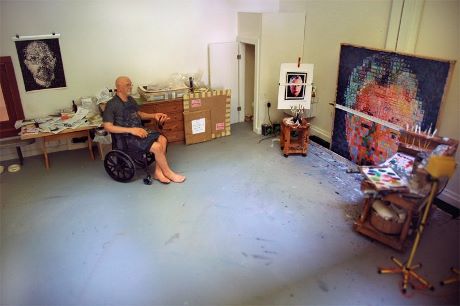 New York-based Fig has created intricate scale models of artists in their workplaces, such as Jackson Pollock in his barn in Springs, Long Island; Vincent Van Gogh reviewing a work by the light of his small studio window; and Willem de Kooning standing back and looking at a canvas figuring out his next brush stroke. In Fig's models, we get a chance to get an insight into how each artist works, the environment they choose to work in and in some cases how it influences the mood of their works.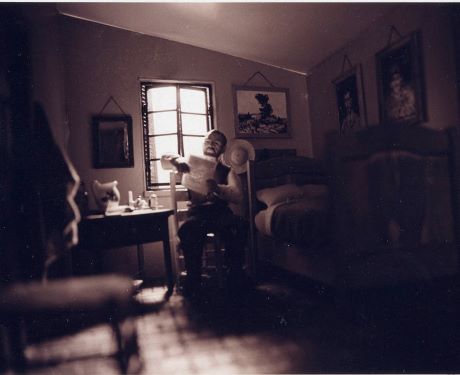 "It's usually a place you don't have access to," Fig tells Artinfo.com. "To see [artist's work] in the space where it's created is very revealing." Fig, who has a connection with some of the artists who worked on Long Island, having grown up there himself, says that sometimes the floors could reveal the most secrets; while visiting Michael Goldberg's studio he saw "crimson stains on the floor made by Rothko while painting his Four Seasons commission" as the studio had previously been used by the great abstract painter.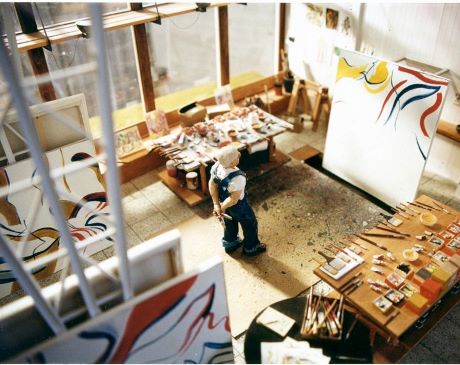 Fig's attention to detail captures these artists at work and in their natural habitat, where they feel most comfortable in creating their soon to be sought-after works. Chuck Close, whose work is currently on show at London's White Cube South gallery in London, is seen at work in his Long Island studio designed by architect Richard Gluckman, while Henri Matisse works with his scissors and paper in France. Fig has even gone so far as to re-create himself at work in his New York Chinatown studio creating the models in question.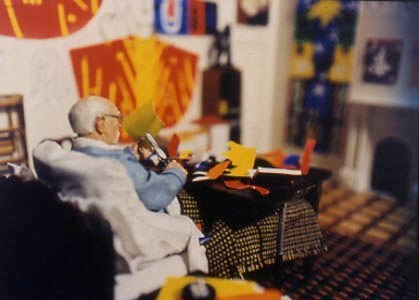 It's a wonderful project. To find out more, go to Joe's site. For further insight into the life of great artists, consider our Phaidon Focus series, our ground-breaking new set that offers accessible, enjoyable and thought-provoking books on famous artists; our Colour Library series, a concise, brilliantly illustrated set of guides to 35 artists and movements; and our Contemporary Artists series, our excellent latter-day monograph series.