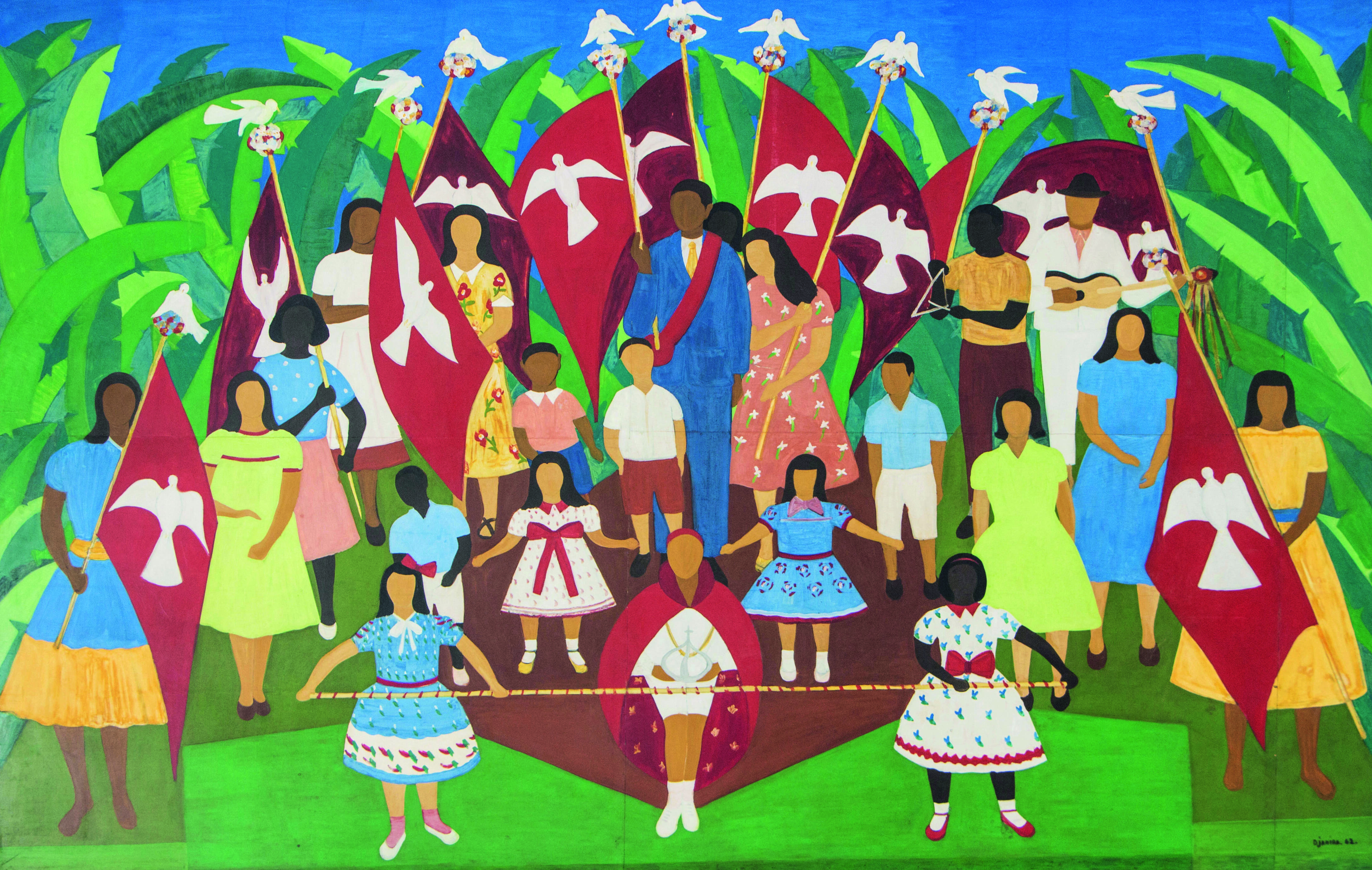 Latin American Artists and Religion
Understand how different faiths have been interpreted in the vibrant arts of this region
The European conquistadors that settled and defined much of the southern American landmass we now know as Latin America, didn't just bring a new language with them; they also brought a religion. And the effects of that spiritual infusion can be detected today, in our new book, Latin American Artists: From 1785 to Now.
Formatted in an accessible A-Z manner, this title reproduces key works by 308 artists who were born, or who have lived, in the 20 Spanish and Portuguese-speaking regions of Latin America.
Nature, art, race, politics, and power all shape and feature in many of the paintings, drawings, sculptures, photographs, video stills and installations shown in this book, as does faith and spirituality.
Consider, for instance, the picture by Djanira da Motta e Silva. Known simply as Djanira, she worked primarily as a painter, depicting Brazilian culture and daily life, including popular festivities, and scenes from Afro-Brazilian religion and popular Catholicism, as our new book explains.
"She distinguished herself by creating a visual culture of 'Brazilian Ness,' reinforced by her experiences as a foreigner during the different periods in which she lived abroad—in New York in the 1940s or Soviet Russia in the 1950s," notes the text.
"The inspiration for this particular painting (pictured) came from her travels through Brazil, including to Paraty, a colonial town especially associated with the centuries old Feast of the Divine. Although it has its origins in Portuguese Catholicism, this festival has taken on broader meanings in Brazil, linked to the reinforcement of a sense of local community. In Djanira's depiction, as in many of her paintings of crowds, figures have blank faces so that they transcend individual identities and instead represent the different types of people involved in the week-long festival, which begins fifty days after Easter Sunday."
That resistance against the colonial power's faith is more pronounced in Claudia Martínez Garay's work. This Peruvian multidisciplinary artist examines a long history of violence and displacement in her homeland, from the thirteenth-century Inca Empire to the Spanish colonial period, to the terrorizing activity of the Marxist-Maoist Shining Path guerrillas in the 1980s and 1990s.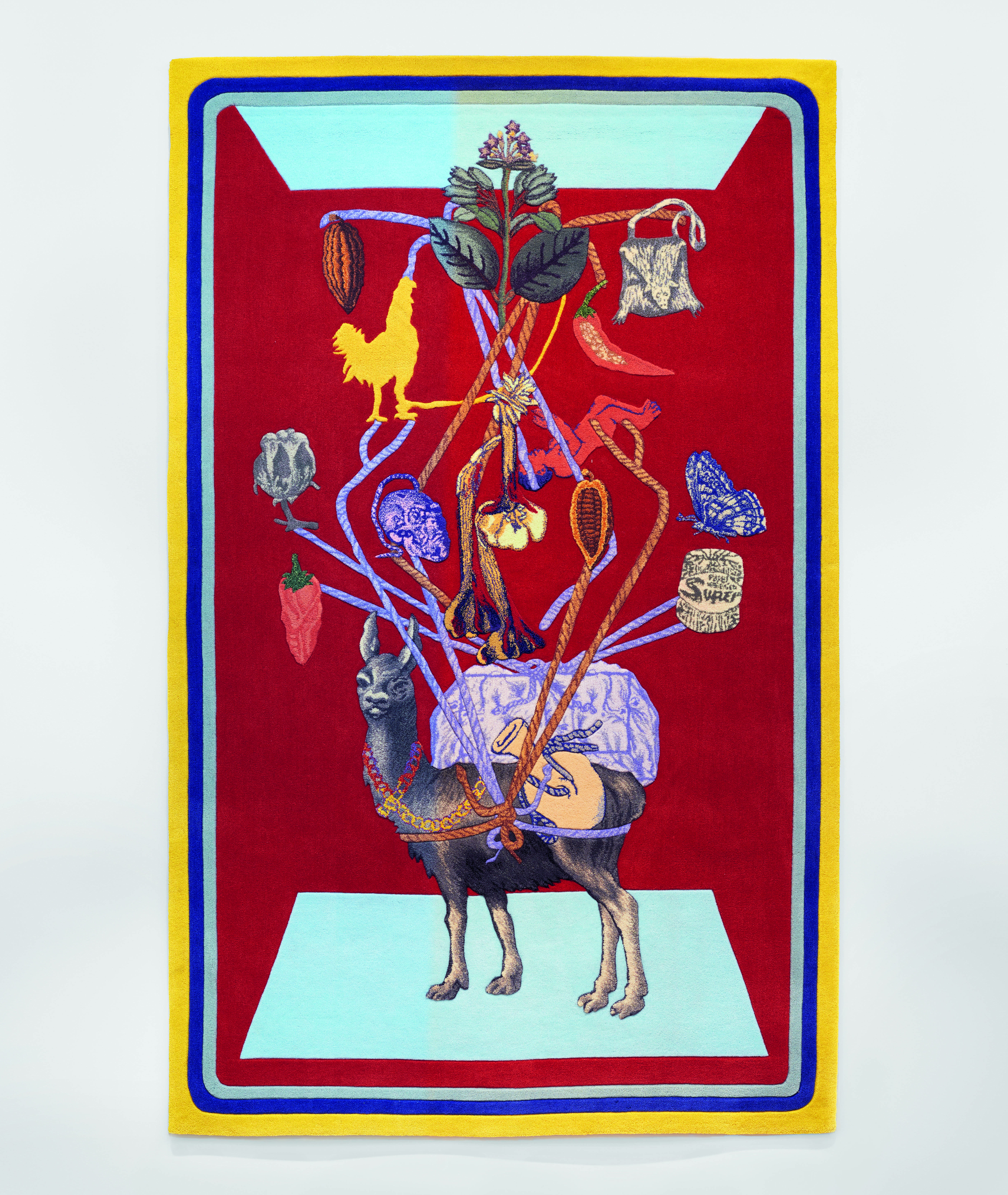 Claudia Martínez Garay, Chunka Tawayuq Pacha (PACHA #14), 2022. Picture credit: Courtesy of the artist and GRIMM Amsterdam / New York / London. © Claudia Martínez Garay. Photo: On White Wall, tufting, 98 3/8 × 61 3/8 in. (250 × 156 cm). Born 1983, Ayacucho, Peru. Lives Amsterdam, the Netherlands, and Lima, Peru
"Martínez Garay's works grapple with the fact that our perspective of the past is nonlinear, slippery, and changeable," explains our new book. "She works like an archaeologist, making installations that might resemble an excavation site, or sculptures and paintings that incorporate or allude to ancient objects and symbols. She speculates about 'the blank or erased spaces left by colonialism and conflict,' as she explained in relation to her project El Creador (The Creator) presented at Frieze London in 2022.
Chunka Tawayuq Pacha is one of a series of tapestries the artist began in 2020. Pachas in Incan mythology were a way to describe the three realms of the cosmos. In this piece, symbols of the rich nature and fertile earth of the Andean region, such as cacao fruit and chili peppers, extend out from a llama, used as pack animals by Andean natives for centuries, and here saddled with the weight of the much-exploited terrain."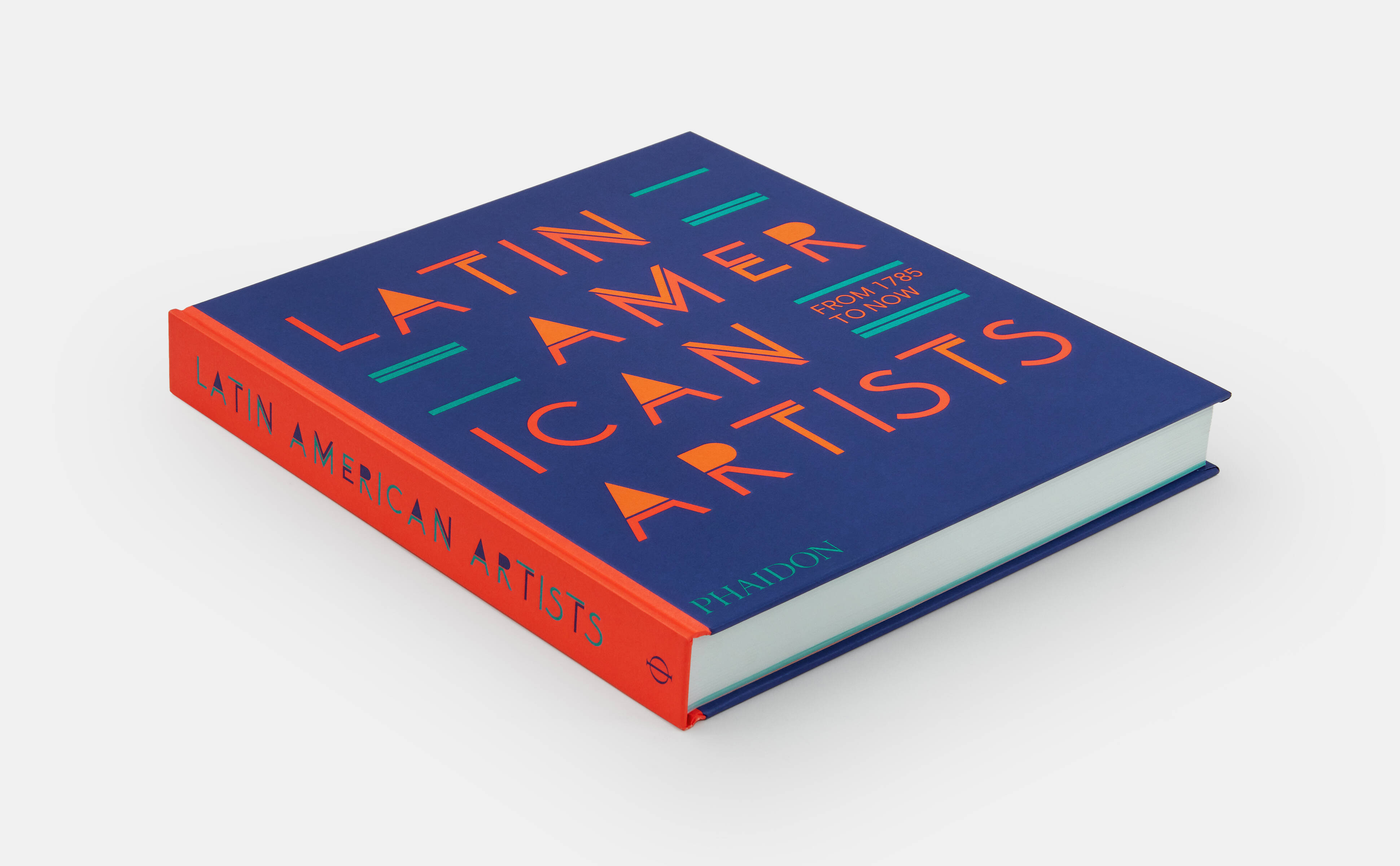 To learn more about these artists and many others, order a copy of Latin American Artists: From 1785 to Now here.