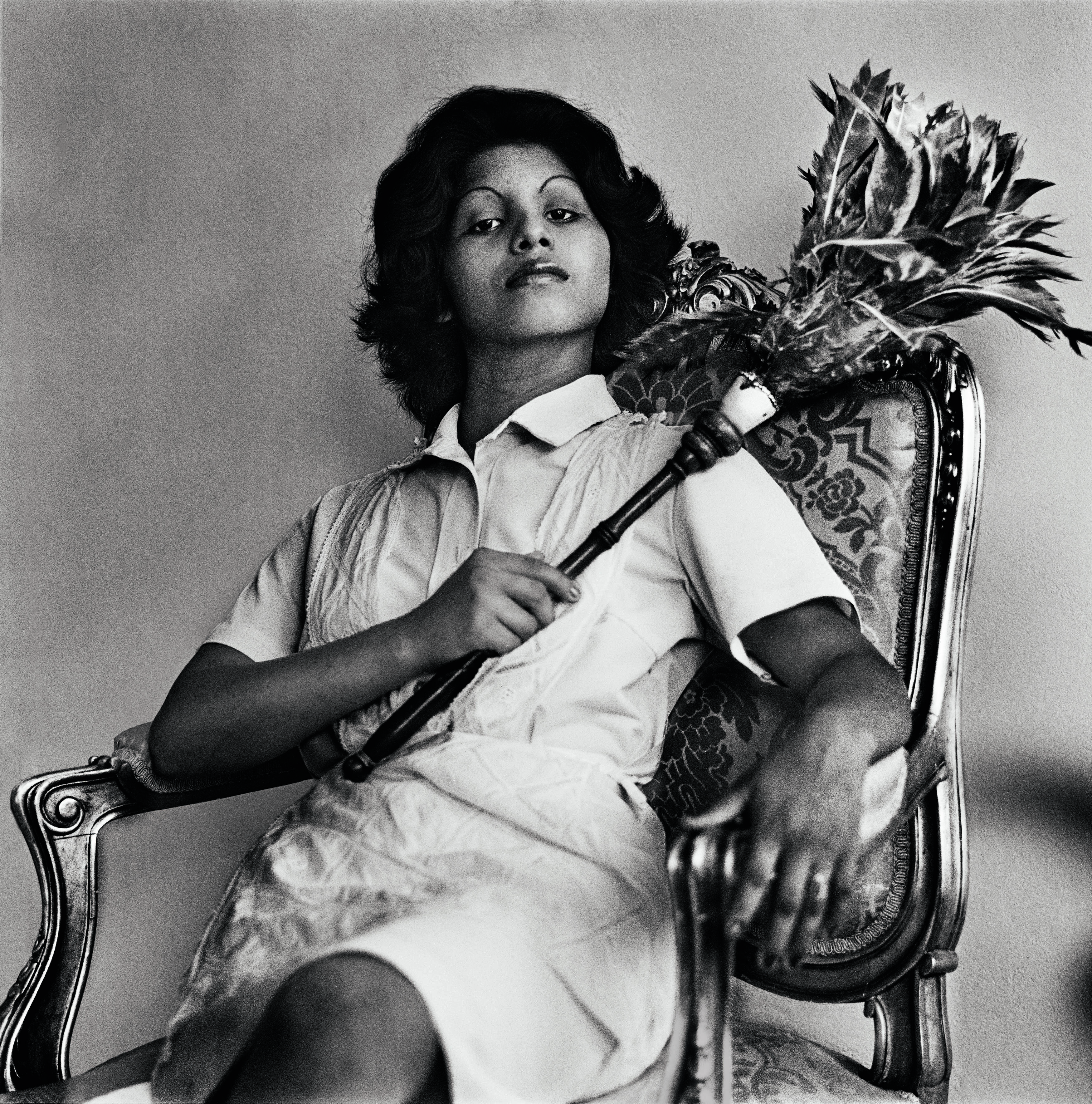 Latin American Artists and Power
Our new art survey includes many works and artists grappling with the region's varied politics
Our new book, Latin American Artists: From 1785 to Now, contextualizes a continent defined by Imperial languages. Presented in an accessible A-Z format, the book reproduces key works by 308 artists who were born, or who have lived, in the 20 Spanish and Portuguese-speaking regions of Latin America.
Sexuality, art, race and religion all course through the paintings, drawings, sculptures, photographs, video still and installations featured in this book, as does a deftly judged rendering of the way power works in this part of the world.
At times, these works are empowering in themselves. Consider, for instance, the photographs of Sandra Eleta. "Eleta made work highlighting neglected narratives and immortalizing the people of her native country," explains the text in our new book, Latin American Artists: From 1785 to Now.
"In her series La servidumbre, the artist turned her camera on domestic workers in the Canal Zone, making visible the groups in Panamanian society— often women—who were otherwise largely overlooked elsewhere in visual culture. Eleta's pointed and complex portraits, of which Edita is a memorable example, subvert expectations and explore the personal impact of this period of occupation by the United States.
Edita, clothed in her housekeeper's uniform, holds a feather duster across her chest like a scepter and, with a regal gaze, turns her employer's gilded chair into her throne. Wearing an expression that is at once resigned and proud, she directly challenges the hierarchy of her social status and asks the viewer to examine their own relationship to social and political issues."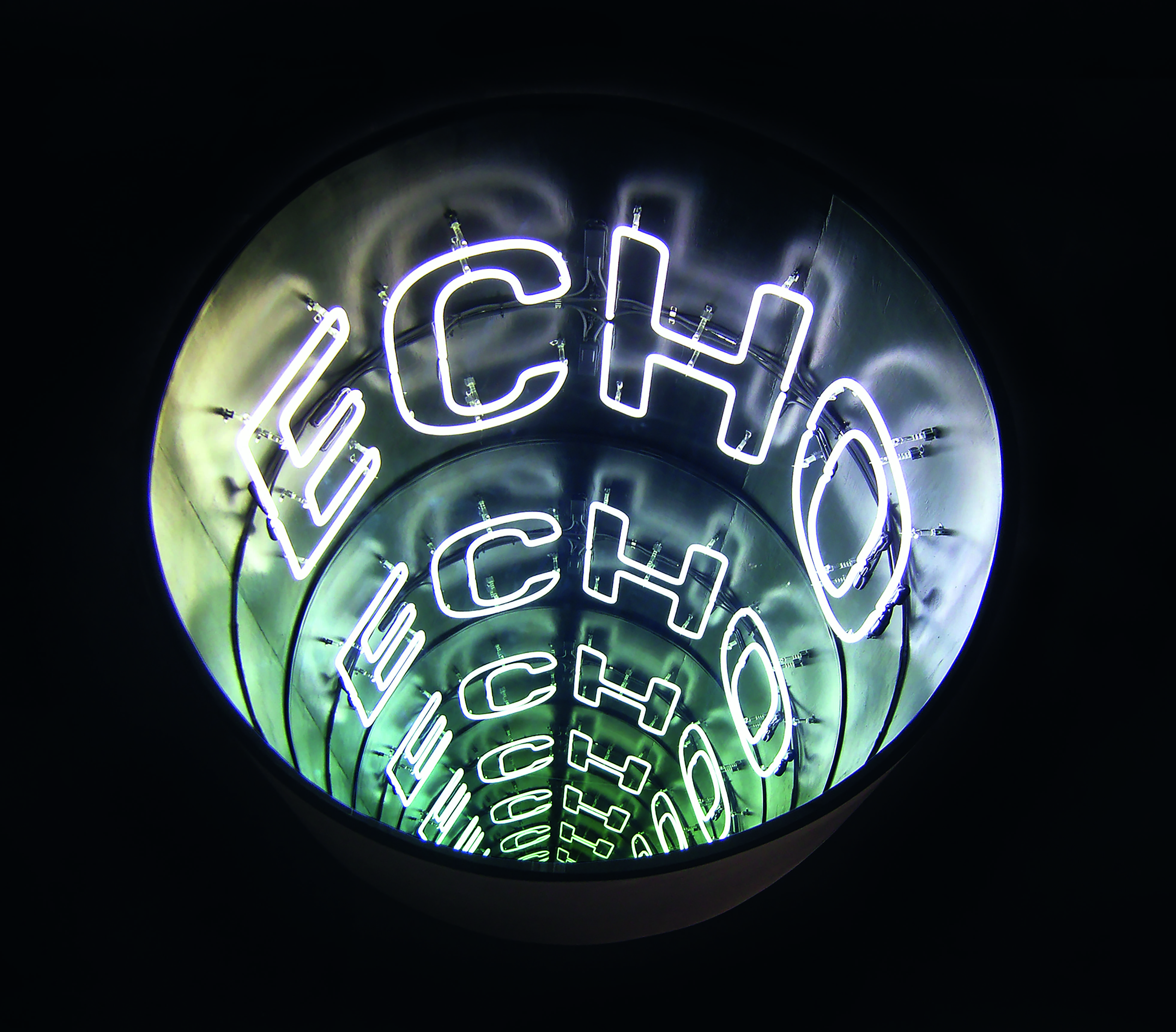 Iván Navarro, Echo, 2008. Picture credit: Courtesy Galerie Templon. Photo: Iván Navarro (page 224) neon light, paint, plywood, mirror, one-way mirror, and electric energy, diam: 24 × 48 in. (61 × 121.9 cm), private collection. Born 1972, Santiago, Chile. Lives New York, USA
At other points, art within the book expresses the chilling role state power has played among Latin nations. For example, the Chilean sculptor Iván Navarro has garnered a reputation for his politically charged light sculptures informed by his experiences under military rule.
"From wall- and floor-based works to room-size installations, his sculptures range from mesmerizing geometric abstractions to recognizable forms, such as furniture, words, and the human figure," explains the text. "Electricity is primary to his practice— reference to the Chilean dictatorship's deployment of it as a tool of torture and societal control, whereby citizens' power supplies were disconnected during curfews.
Text is another prominent element, often used in conjunction with mirrors to create illusions of infinite space, as in Echo, where the titular word, formed from neon, recedes into an apparent abyss. Evoking Navarro's childhood fear of being 'disappeared'—a common fate for political dissidents—such works speak to repression and human rights violations both in Chile and worldwide."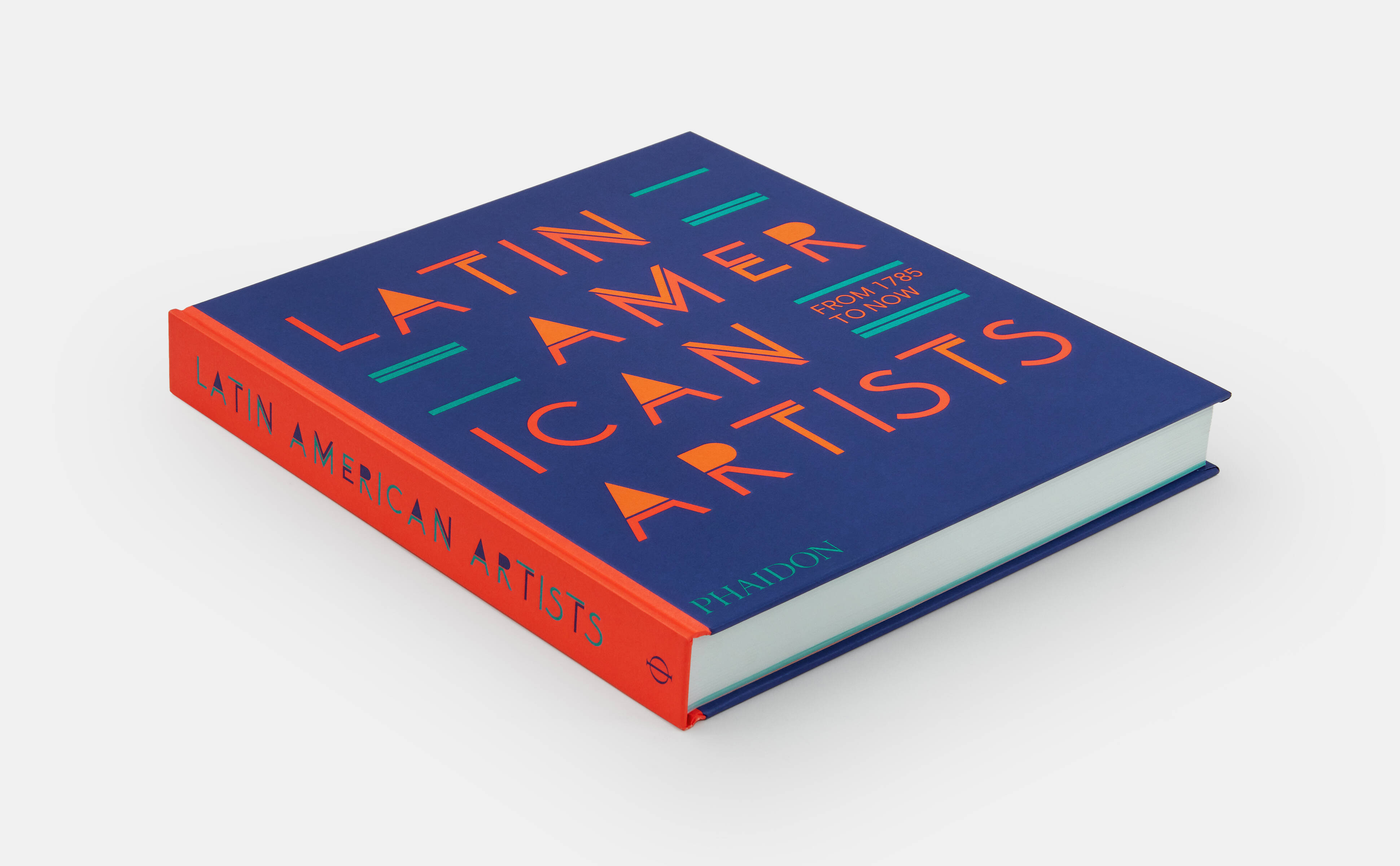 To learn more about these innovative, important artists, order a copy of Latin American Artists here.