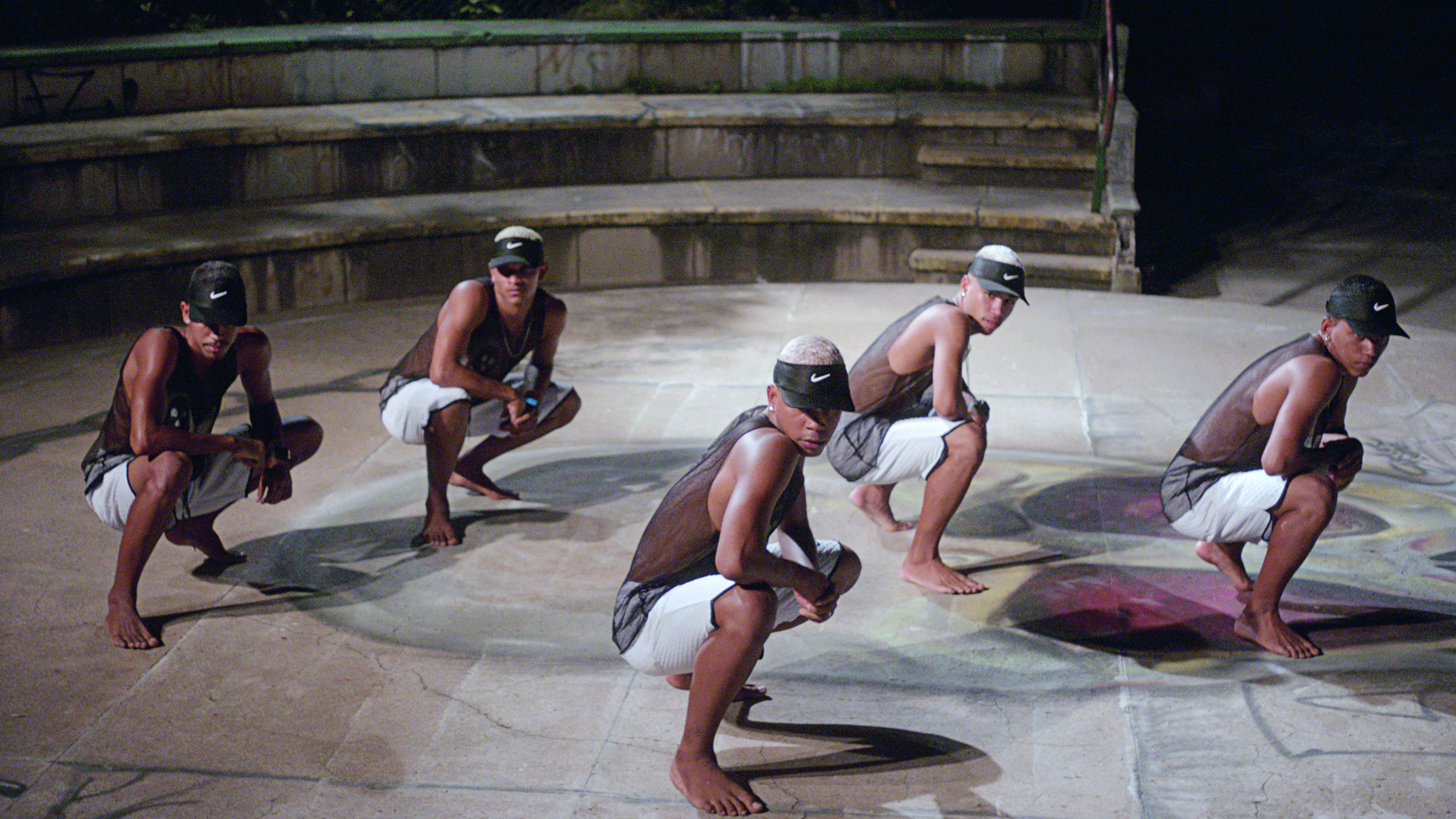 Latin American Artists and Sexuality
The triumphs and troubles of Latin LGBTQIA+ artists are among the many insights in our latest groundbreaking art survey
Our new book, Latin American Artists: From 1785 to Now, may use language as an organizing principle, but it also covers subjects that transcend the language barrier. Presented in an accessible A-Z format, this title reproduces key works by 308 artists who were born, or who have lived, in the 20 Spanish and Portuguese-speaking regions of Latin America.
Nature, art, race, politics, religion and power all course through the paintings, drawings, sculptures, photographs, video still and installations featured in this book, as does a beautifully nuanced examination of sex and sexuality in this region.
Take, for instance, the work of the Brazilian duo, Bárbara Wagner and Benjamin de Burca, who have, since 2011, worked together to produce videos, installations, and photography that investigate contemporary musical and choreographic practices within subcultures of the South Atlantic Diaspora, often located within Brazil.
"The artistic duo explores traditions that have endured through time, elucidating their conditions of durability, as well as those that have been refashioned by LGBTQIA+ youth as means of expression and survival in the face of a homophobic governmental regime," explains our new book.
"Wagner's background in journalism and de Burca's in visual art coalesce in their works through both the historical thrust of documentary and the imaginative possibilities of fiction," the text goes on, before explaining the meaning behind the title of the featured work, ' Swinguerra': "a portmanteau of the choreography style known as swingueira with the Portuguese word for war (guerra), is one of what the duo calls their "documentary musicals," and is the fourth video they have made with this group who are predominantly transgender and nonbinary dancers of colour. This video documents the ambitions of three rival dance groups as they perform choreographies of swingueira, brega funk, and passinho do maloka, all popular genres of music within Recife, Brazil, where the artists work and live."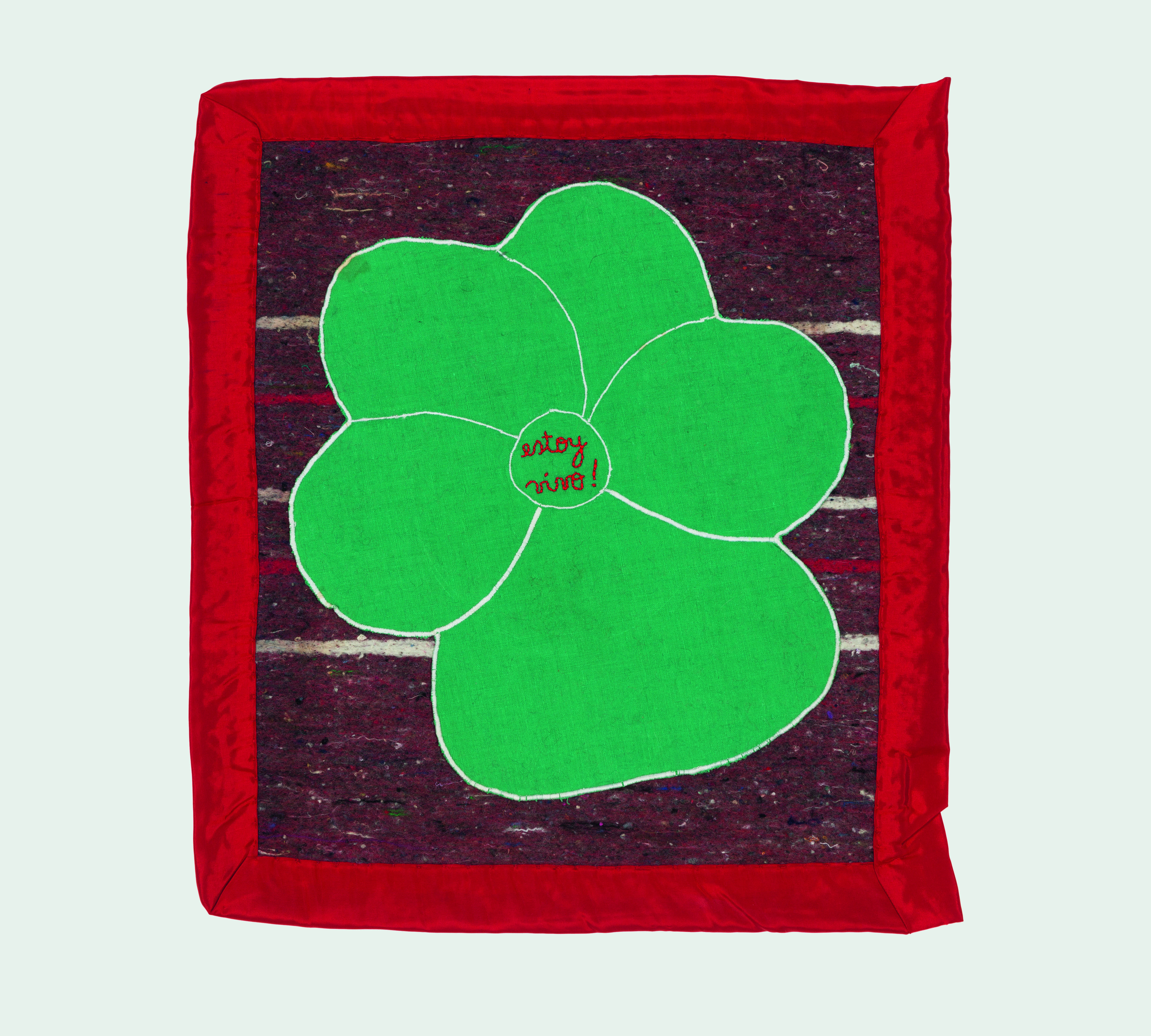 Feliciano Centurión, Estoy Vivo (I Am Alive), 1994. Picture credit: Courtesy Cecilia Brunson Projects. Photo: Eva Herzog embroidery with inclusion on blanket, 20 1/2 × 16 1/2 in. (52 × 44 cm). Born 1962, San Ignacio, Misiones, Paraguay. Died 1996, Buenos Aires, Argentina
This defiant, combative approach stands in contrast to the late work of the Paraguay-born, Buenos Aires-based artist, Feliciano Centurión, whose textiles also appear in the book. "He became a core member in an influential group of artists associated with the countercultural Centro Cultural Ricardo Rojas in the early 1990s," explains our new book. "The centre championed self-expression and employed a playful, at-times kitsch sensibility in opposition to the neo-Conceptual practices popular at the time. While Centurión's early work consisted mainly of paintings on canvas, he found his artistic idiom in his images of animals, plants, sea monsters, and other fantastical creatures painted directly onto large-scale patterned industrial blankets.
"Centurión was diagnosed with HIV in 1992, and his later works evince an almost diaristic mode, with short phrases and aphorisms delicately embroidered on materials found in thrift stores, such as aprons, pillows, and handkerchiefs, lending a poetic dimension to the traditions of crocheting, appliqué, and embroidery passed down by his mother and grandmother and more typically seen in a domestic context. Many of these works obliquely reference his illness—at times heartbreakingly, as seen in this tender affirmation of life, created two years before Centurión passed away from AIDS-related complications."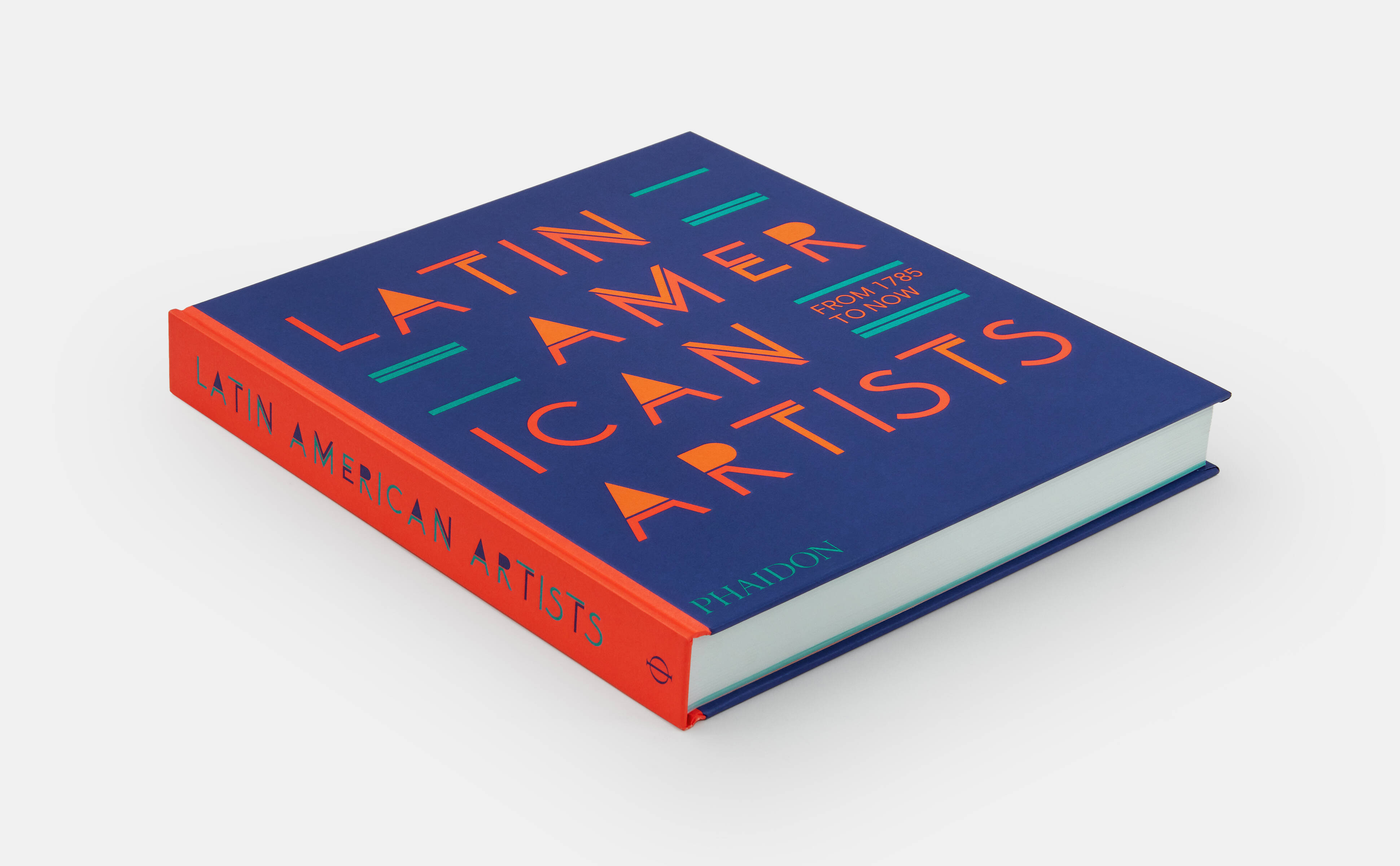 To find out more about these artists and many others, order a copy of Latin American Artists here.