 Latin American Artists and Money
Trace artists' depiction of capitalism's course through Latin America via our new book
Spanish conquerors may have sought out fabled cities of gold, but their western style of money making left a more easily traced mark on the countries we now refer to collectively as Latin America. Just take a look at our new book, Latin American Artists: From 1785 to Now.
Styled in an accessible A-Z manner, this title reproduces key works by 308 artists who were born, or who have lived, in the 20 Spanish and Portuguese-speaking regions of Latin America.
Nature, art, race, politics, and power all shape and feature in many of the paintings, drawings, sculptures, photographs, video stills and installations shown in this book, as does the influence of money.
Take a look at the entry on the groundbreaking Columbian performance artists, María Teresa Hincapié. As our new book explains, Hincapié began her career in the late 20th century as a member of Acto Latino, an experimental theater group based in Bogotá, which often engaged in street productions and "viewed the body as a conduit for ancestral and cosmic communication."
"In Vitrina, the artist spent three days behind the window display of the Librería Lerner, an iconic Colombian bookshop on Avenida Jiménez, a bustling street in downtown Bogotá," says our new book. "For eight hours a day, the artist stood in light blue overalls while performing everyday chores, including window washing, sweeping, and putting on makeup.
Using red lipstick, Hincapié wrote phrases on the glass, sometimes communicating directly with passersby. Her performance reflected on issues of labor, domesticity, and the position of women in the late twentieth century." María Teresa Hincapié, Vitrina (Vitrine), 1989. Picture credit: Courtesy Santiago Zulaga / Gallery 1 Mira Madrid / Gallery Casas Riegner documentation of performance, pigmented inks on 315gsm PhotoRag Baryta paper mounted on 2 mm Forex, 15 3/4 × 23 5/8 in. (40 × 60 cm), edition of 5 + 2AP. Born 1956, Armenia, Quindío, Colombia. Died 2008, Bogotá, Colombia
For less animated, though no less customer-facing works, turn to the page on the Brazilian artist Jacqueline 'Jac' Leirner, how, over the past over four decades, has garnered an international standing for her poetic artworks that transform commonplace materials into simple yet visually seductive and thought-provoking installations.
"Since the mid-1980s, Leirner has used a vast array of such objects, including price tags, business cards, cigarette paper packets, plastic shopping bags, airline cutlery, and rulers, which she arranges neatly, either hung on walls or suspended in space," explains our new book.
"Appearing like the taxonomic accumulations of an obsessive collector, the works can be read as a commentary on consumerism in the late-capitalist age, in which cheap, readily available and throwaway commodities pervade lives worldwide.
In their seriality, systematic ordering, and frequently bold colors, Leirner's works have also drawn comparison to Brazilian Constructivism, as well as to the legacies of Minimalist and Arte Povera artists. Matemática Estranha is one of several works the artist has made using spirit levels.
Functional tools that are frequently used when hanging artworks, the multitude of alternatives in Leirner's installation draws attention to the smallest of differences, inviting the viewer to see them anew and ponder the need for such variance."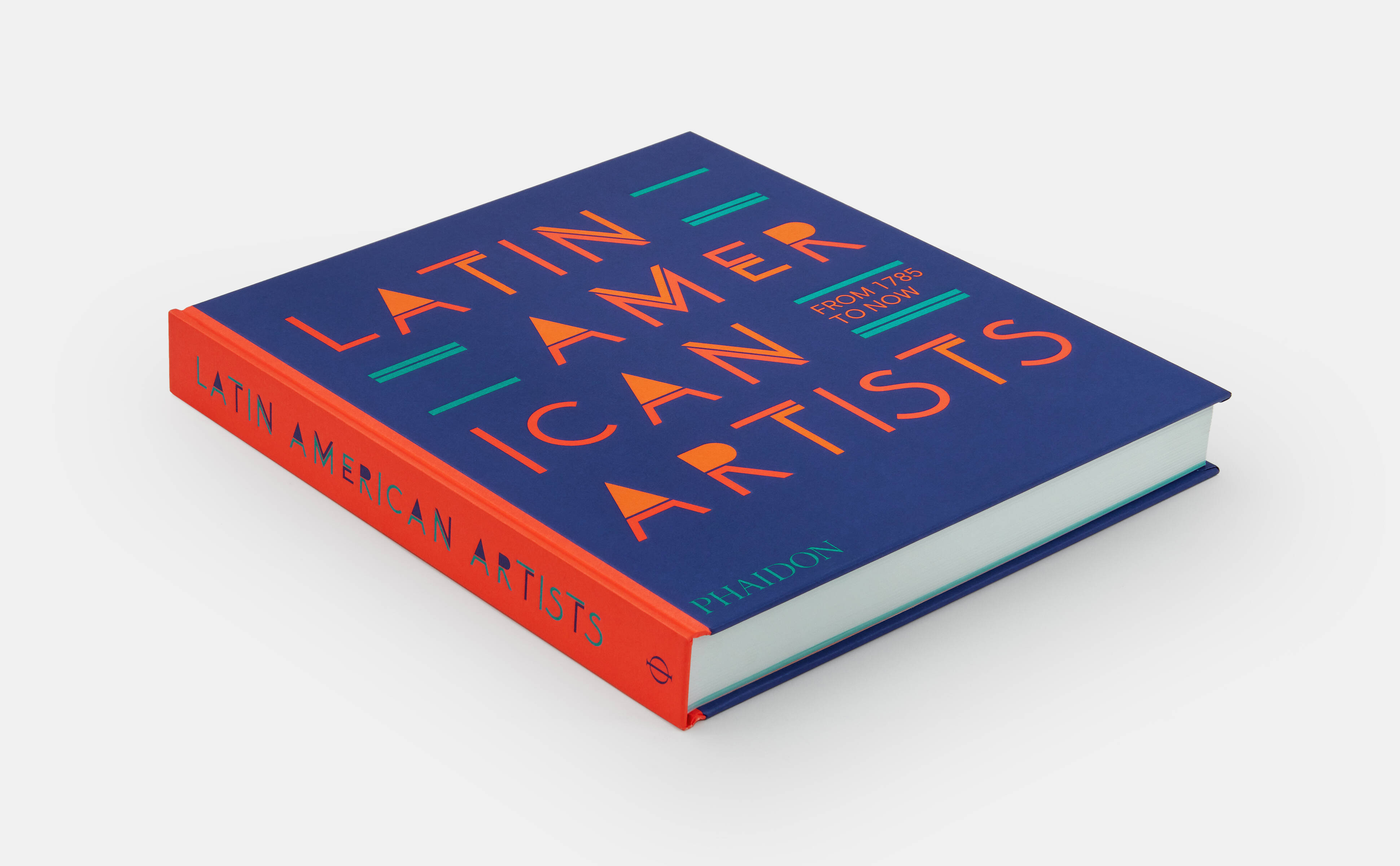 For more on Jac and María Teresa, as well as many others, order a copy of Latin American Artists: From 1785 to Now here.