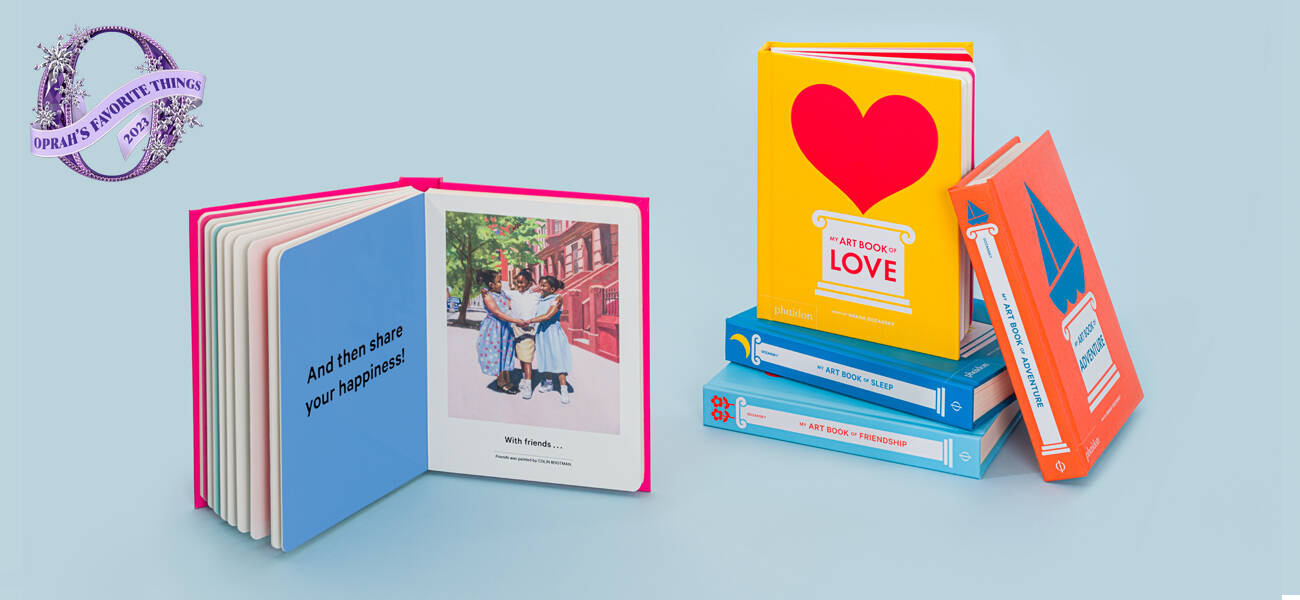 Phaidon's My Art Books are selected as one of Oprah's Favorite Things 2023
The well-loved children's books are a must-have holiday gift on OprahDaily.com
We're very happy and proud to announce that Phaidon's My Art Books are included in 2023 Oprah's Favorite Things holiday gifts list, featured on OprahDaily.com and in the Winter issue of O Quarterly, on newsstands November 7 and, of course, on Phaidon.com here.
The books comprise: My Art Book of Love, My Art Book of Friendship, My Art Book of Happiness, My Art Book of Sleep, and My Art Book of Adventure. And all five books can be purchased together here.  
Oprah's Favorite Things list is a must-have holiday shopping guide that features the most ingenious gadgets, fashionable sustainable goods, decadent desserts, and the finest finds in home, fashion, and beauty, with 48 gifts under $50.   
This year, most gifts have been selected from inspiring small businesses, including women-owned, Black-owned, and other minority-owned businesses from around the country. To shop the full list of items on the list go here.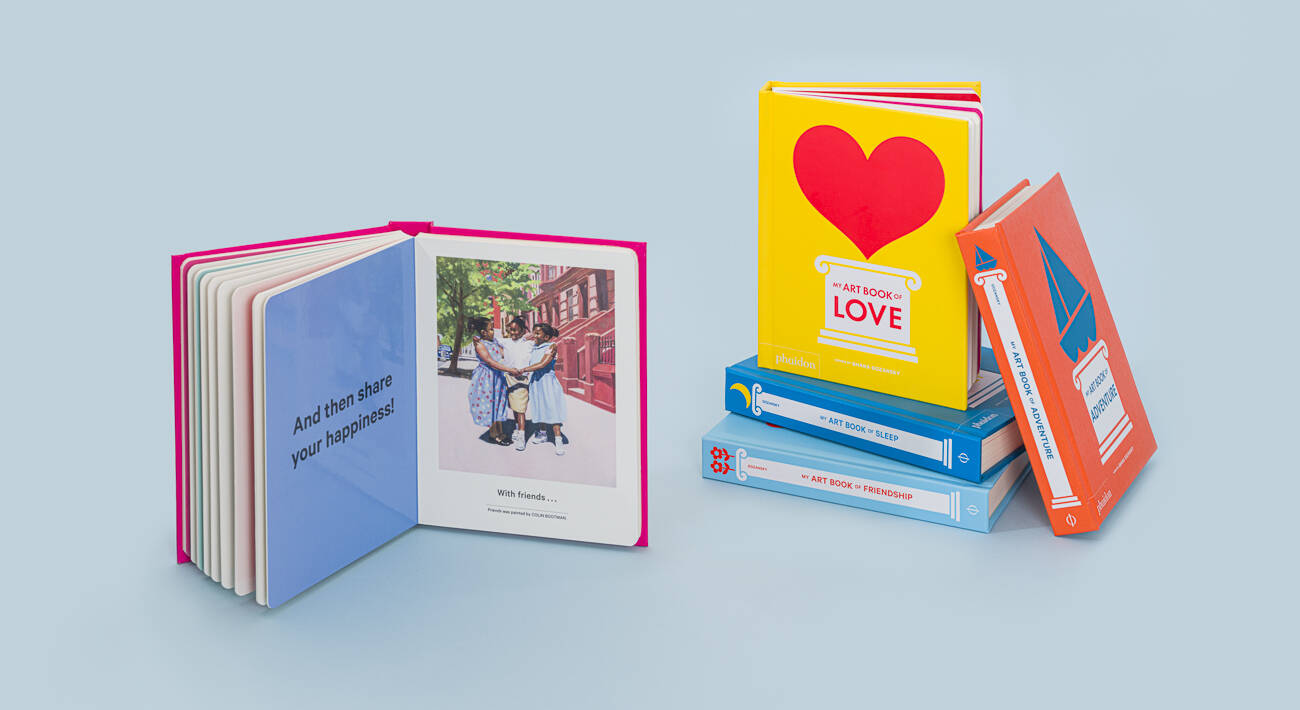 Phaidon's My Art Book series
As Oprah says on OprahDaily.com: "Created for kids, these little books pair famous artworks (Gauguin! Kerry James Marshall!) with read-aloud text ("Love is… soft snuggles… and tender nuzzles"). So special - adults will want them, too."
This series of keepsake children's books explores big feelings through famous artworks. Featuring bright stylish covers, sturdy colorful pages, and lyrical read-aloud text, these beautifully-designed board books will be cherished by little ones and grown-ups alike.   
The author of the books, Shana Gozansky, is a freelance theater director whose work has been produced from NYC to LA. She holds an MFA in Directing from the Brown/Trinity Rep MFA Programs and is a graduate of Bard College. She is a Drama League Directing Fellow and her focus is on developing new plays. Shana is an avid museumgoer and art appreciator, a mother, and a prolific social media humorist.  
Meanwhile, 12 lucky readers will have the chance to win all 112 items on Oprah's Favorite Things List in the 12-Day Give-O-Way Sweepstakes which runs from November 10 through November 21.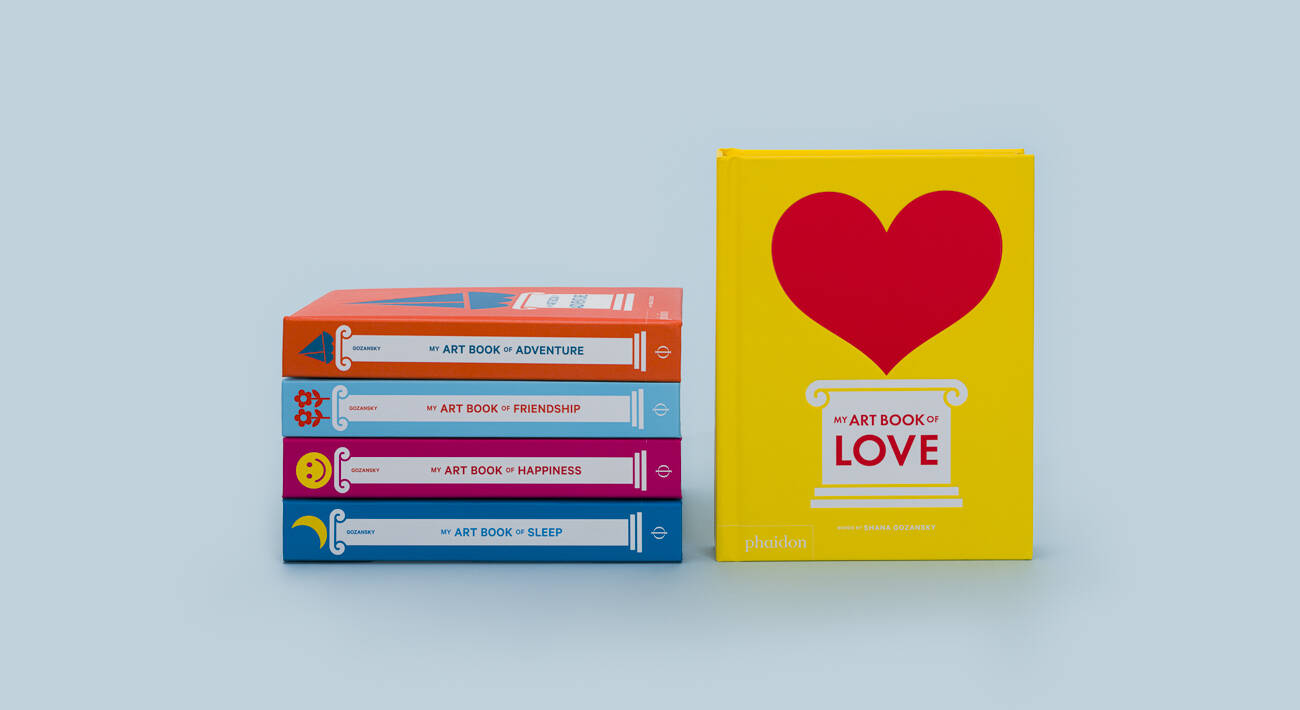 Phaidon's My Art Book series  
Covering a wide range of topics – from early learning concepts to art, science, and cooking – our innovative children's books are treasured for their outstanding quality and stylish design.
Among our acclaimed and award-winning Phaidon Kids books are Exploring the Elements (a New York Times Best Children's Book), Our World (a Parents Magazine Best Book of the Year), and Book of Bones (a Scholastic Book Club selection).