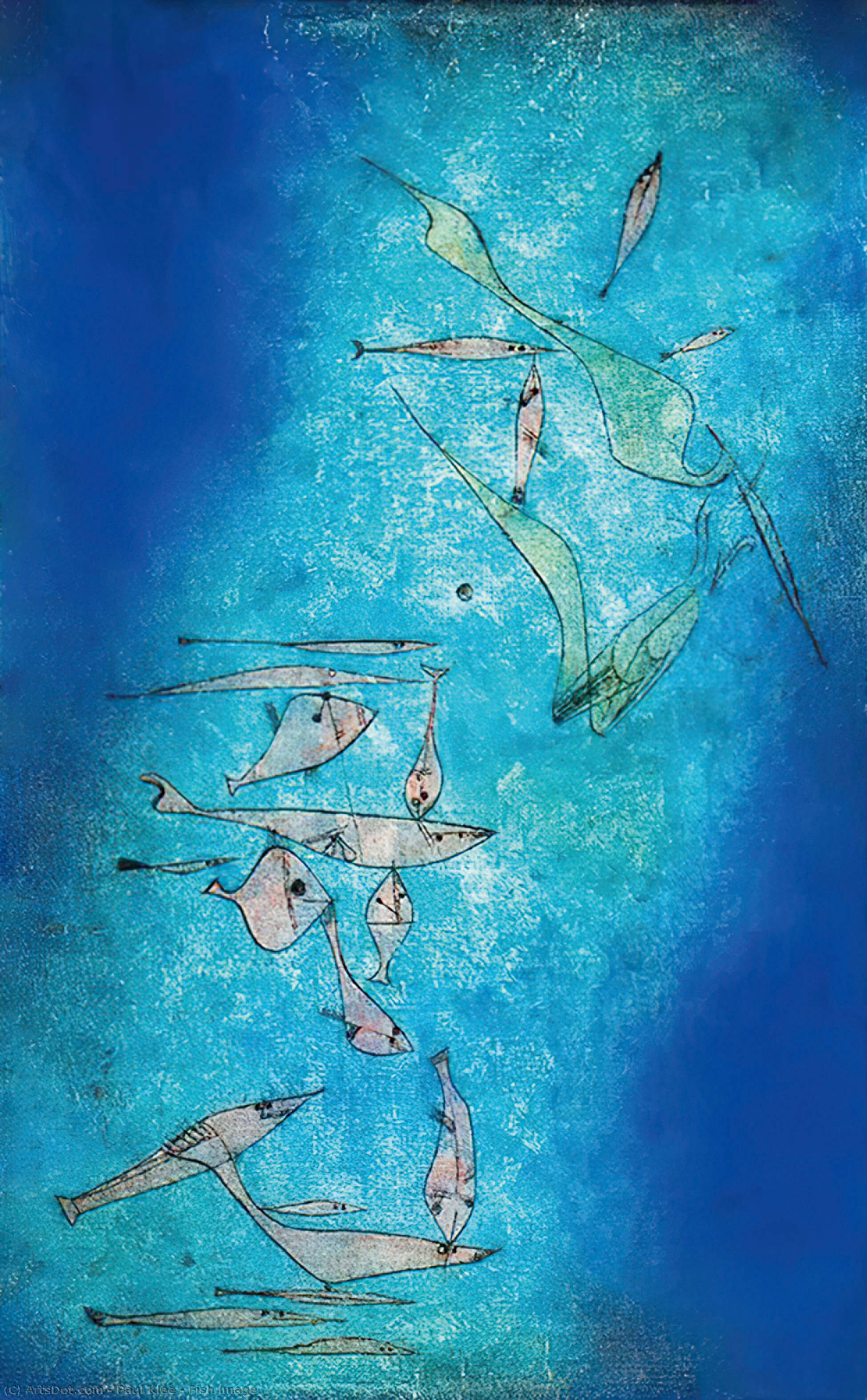 What Paul Klee saw in the Ocean
The Bauhaus master used marine life as a teaching aid, our new book explains
Even the greatest landlubber will find something to admire in Ocean. Our new book, subtitled Exploring the Marine World, brings together more than 300 images that focus on the beauty, mystery, and wonder that lies within the world's seas.
Developed in conjunction with a panel of marine biologists, research scientists, conservationists, photographers and museum curators, the book includes contemporary renderings of water worlds courtesy of NASA, fantastical early visions of aquatic life, ancient offerings to the sea gods and pixel-sharp latter day photography of our watery worlds.
Plenty of well-known artists' works appear in this new book, including David Hockney, Damien Hirst, Henri Matisse, Yayoi Kusama, Ansel Adams and Katsushika Hokusai. Yet few seem to capture the difficulty of painting sea pictures quite like the modernist master and Bauhaus teacher, Paul Klee.
As our new book explains, Klee is both one of the 20th century's most celebrated artists, partly for his ability to abstract his view of the world into charming geometric compositions that evoke a sense of ethereal harmony. Some of that ability came from the artist's study of aquatic forms.
"Fish became a recurring theme in his work during the 1920s, when he also kept a large aquarium in his home," explains the text in Ocean. "The movement of fish in water fascinated him so much that he often asked his students to copy them in order to grasp the essence of their otherworldly weightlessness and elegance – how they can be so entirely at one with the world that surrounds them. Water, and seawater especially, held for the artist a particular meaning linked to a primordial kind of spirituality.
"His drawings and paintings of fish, often washed in a deep, azure hue, thus represent a mystical continuity between the sky and the water. For this reason, his fish never resemble those we see in natural history illustrations but instead appear as abstracted forms designed to summon the imperturbability of ichthyic life," the book goes on to say.
"Klee believed that seeing the world through the wonderment of a child's eye could allow artists to represent the essence of reality, pure from corruptive forces. It is in this context that his paintings of fish represent a positive state of meditative bliss that the human mind can master through the union of art and nature."
For more on this artist, his work, and many other images, order a copy of Ocean here.