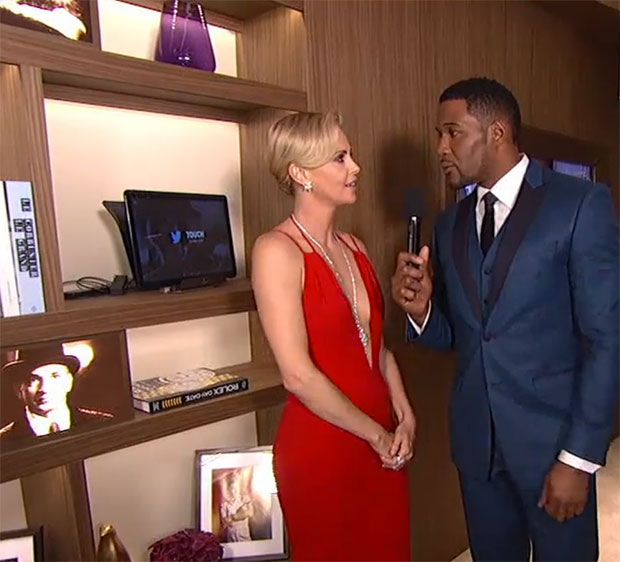 We join Charlize Theron backstage at the Oscars!
Did you spot the ultimate Phaidon shelfie in the green room at last night's 88th Academy Awards?
What is the best part of the Academy Awards? The speeches? The parties? The expectation? Well, according to Charlize Theron, co-star of Mad Max: Fury Road, it can be found in the Oscars' green room. Last night the joked with ABC presenter Michael Strahan that her favourite part of the evening was the catering - specifically the hamburger (before going on to say that it was, of course, the best party in town).
Yet, could she have missed out on the real highlight, on the shelves behind her? Eagle eyed viewers would have noticed our giant-sized Le Corbusier book, Le Corbusier Le Grand, gracing the shelves of the Oscars' green room.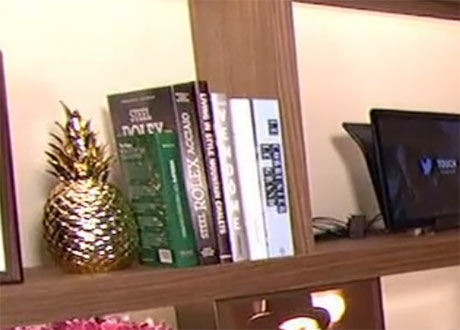 This spectacular visual biography of the life and work of one of Modernism's most influential architects, urban planners and theorists, gained back-stage access at the Dolby Theatre in Hollywood, Los Angeles, sharing a room with the likes of Theron, Russell Crowe and Ryan Gosling.
Of course, this isn't the first time Phaidon titles have surrounded Hollywood's A List. Earlier this month we were pleased to learn that Naomi Watts keeps Body of Art beside her bed, and a few months back we noticed these Phaidon monographs under Grace Kelly's handbag in the Hitchcock classic, Dial M for Murder.
If you'd like to build-up an A-list library loved by A-listers themselves, you can order the Le Corbusier title here; Body of Art here, and browse a wide selection of classic fine-art titles here. And, of course, don't forget our fantastic range of film titles here.