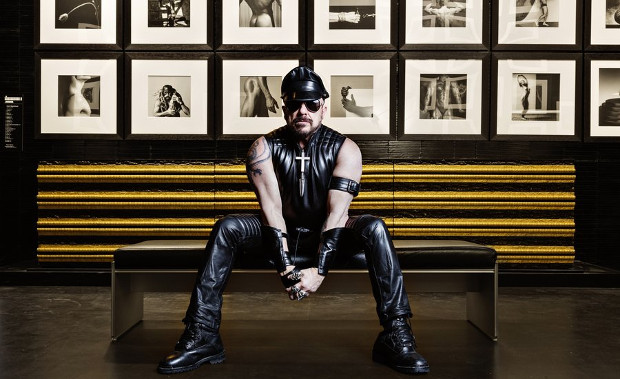 5 things we learned from Peter Marino on Artspace
The art-world architect opens up on Warhol, childhood trauma and meeting the world via the New York art scene
Peter Marino is the world's foremost architect when it comes to luxury design, having created flagship stores for such fashion houses as Chanel, Dior, and Louis Vuitton. Marino is also a kind of architectural curator. Our new book, Peter Marino: Art and Architecture looks at the way Marino commissions site-specific artworks for his spaces from such artists as Richard Deacon, Vik Muniz, Vanessa Beecroft and James Turrell.
However, Marino–from his considerate, softly spoken manner to his leather-daddy wardrobe–is a remarkably intriguing person too. So, we were pleased to see Marino reveal a little more about his early life in the first instalment of two-part interview over on our sister site, Artspace. Here's what we learned.
1 He believes many successful creative people have undergone some early trauma "I did a restaurant for the French chef Alain Ducasse in Tokyo called Beige, and one day I was sitting and talking to him and he said, "You know, I'm the sole survivor out of six people in an airline crash." And, I went, "Ok, I need a drink." [Laughs]"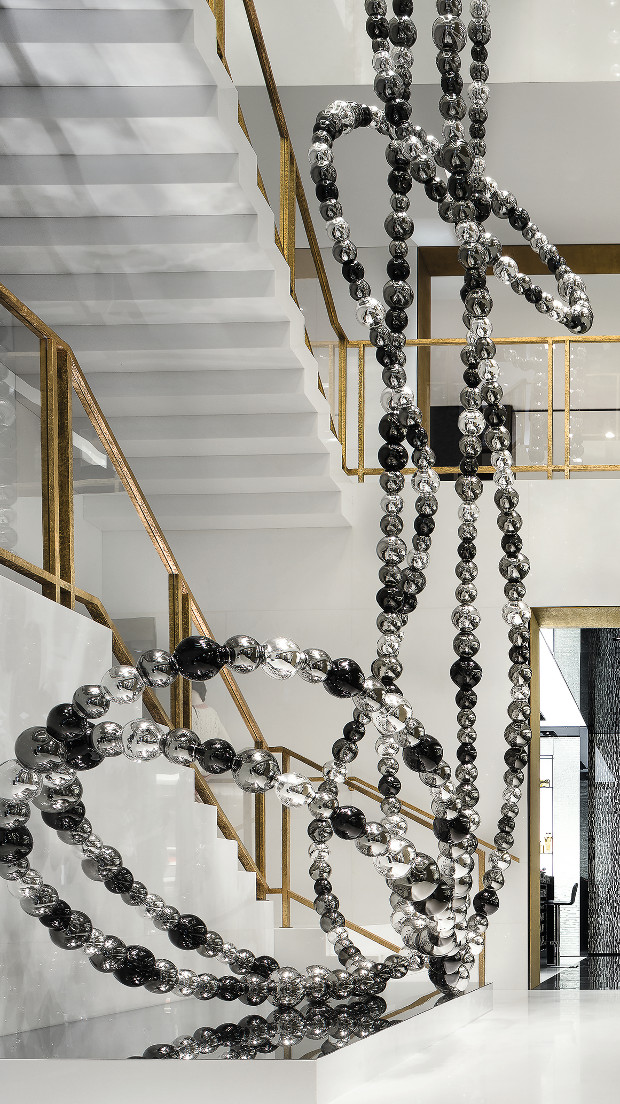 2 Peter should know, as he speaks from personal experience "I had a childhood disease, so I didn't walk until I was seven. But I was drawing from a very early age—I had a pencil in my hand and was drawing from three years old. [Laughs] That's really the origin. I also played piano and made music very dramatically, but when puberty hit I slammed down the piano and I said, "I will never play again. I'm going to be an artist." [Laughs] When you're 14, that's how you are."
3 A Manhattan outpost of the Cornell campus brought Marino into close proximity with Andy Warhol "The Factory was at 45 West Union Square, literally across the street. Max's Kansas City was also literally across the street, and I went there and met everybody. It was a great moment. Looking back, it's crazy, because people say, "How did you know to go to Max's Kansas City?" And I didn't. It was just the hamburger place across the street from the entrance of my school, so I went there because you could get a hamburger for $1.19, and there were really cute waitresses, and, you know, it seemed artistic and fun."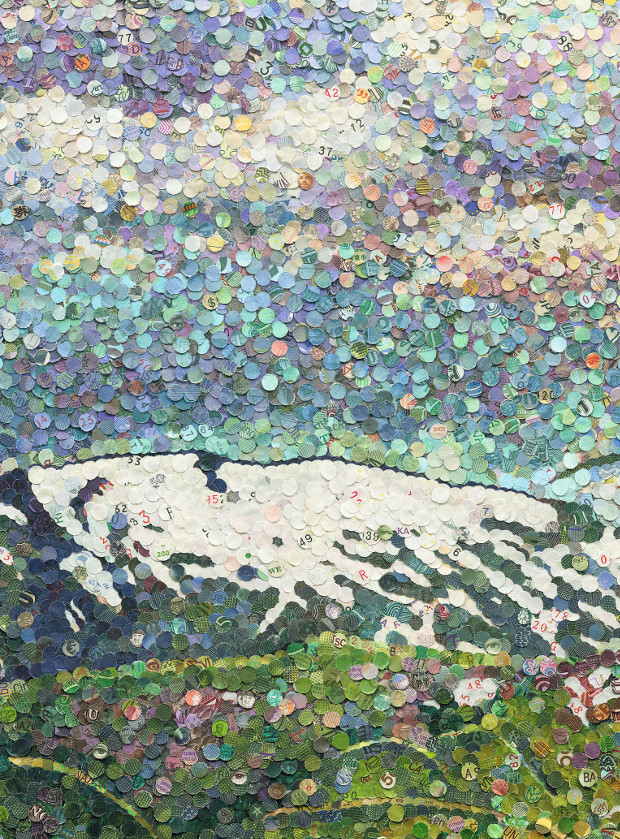 4 When Warhol commissioned Marino to rework his house, all 'grooviness' was ruled out "Andy was living with a guy called Jed Johnson, and Jed said, "Peter, Andy just bought a house on East 66th Street, and needs to renovate the bathrooms and kitchens. We'll need a lot of work done." The house was pretty shabby, so I did a set of architecture drawings, and Jed did all the interior decoration, and it was a really good experience. For a young architect, it was very exciting to do the drawings for Andy's townhouse. The house was built in 1920s, so he wanted the bathroom, kitchen, and everything else to look 1920s. He said, "I want this to look untouched." It was a wow. I said, "Really? You don't want something groovy?" And he said, "No.""
5 Warhol put Marino in touch with his business manager, Fred Hughes, who, in turn, put Marino in touch with the rest of the jet set "From Fred Hughes my career took me via him to [Warhol studio manager] Vincent Fremont, [Interview magazine editor] Bob Colacello, and all of the people at the Factory. I really met the world—and where else would a kid from New York meet the world? I mean you don't meet a Rothschild by crossing the street. [Laughs] You don't meet Gianni and Marella Agnelli by going to work every day. You don't meet Mr. Saint Laurent and Pierre Bergé—you only meet them through the artists. Everyone from Europe was coming to New York to see the art scene. And it was a double whammy. The kids today don't remember the violence of the Red Brigades in Italy, but the communists were this close to overrunning the whole country. So all the cultured, wealthy, sophisticated people came to New York. And they all needed places to stay in New York."

You can read the full interview over on Artspace; and to learn more about Marino, his work and his art order a copy of Peter Marino: Art and Architecture here.