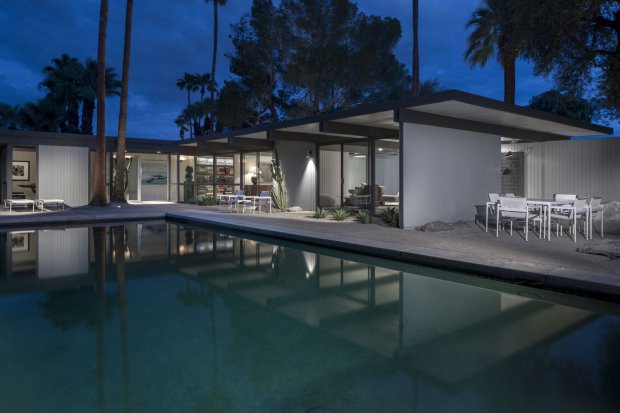 The original Desert Modernist house goes up for sale
The Palm Springs home once owned by the architect that defined this hot-and-dry style is on the market for $1.75m
Donald Wexler took a business trip to Palm Springs in California in the early 1950s. He was so impressed by the place that he spent the rest of his life there, and died at his home in Palm Desert, 15 miles east of Palm Springs, this June.
His portfolio of work there included Palm Springs Airport and myriad residences. He pioneered the use of steel frames, which had previously only been used for the rapid construction of school classrooms. With this system, he created affordable but stylish houses that could be built in just 30 days.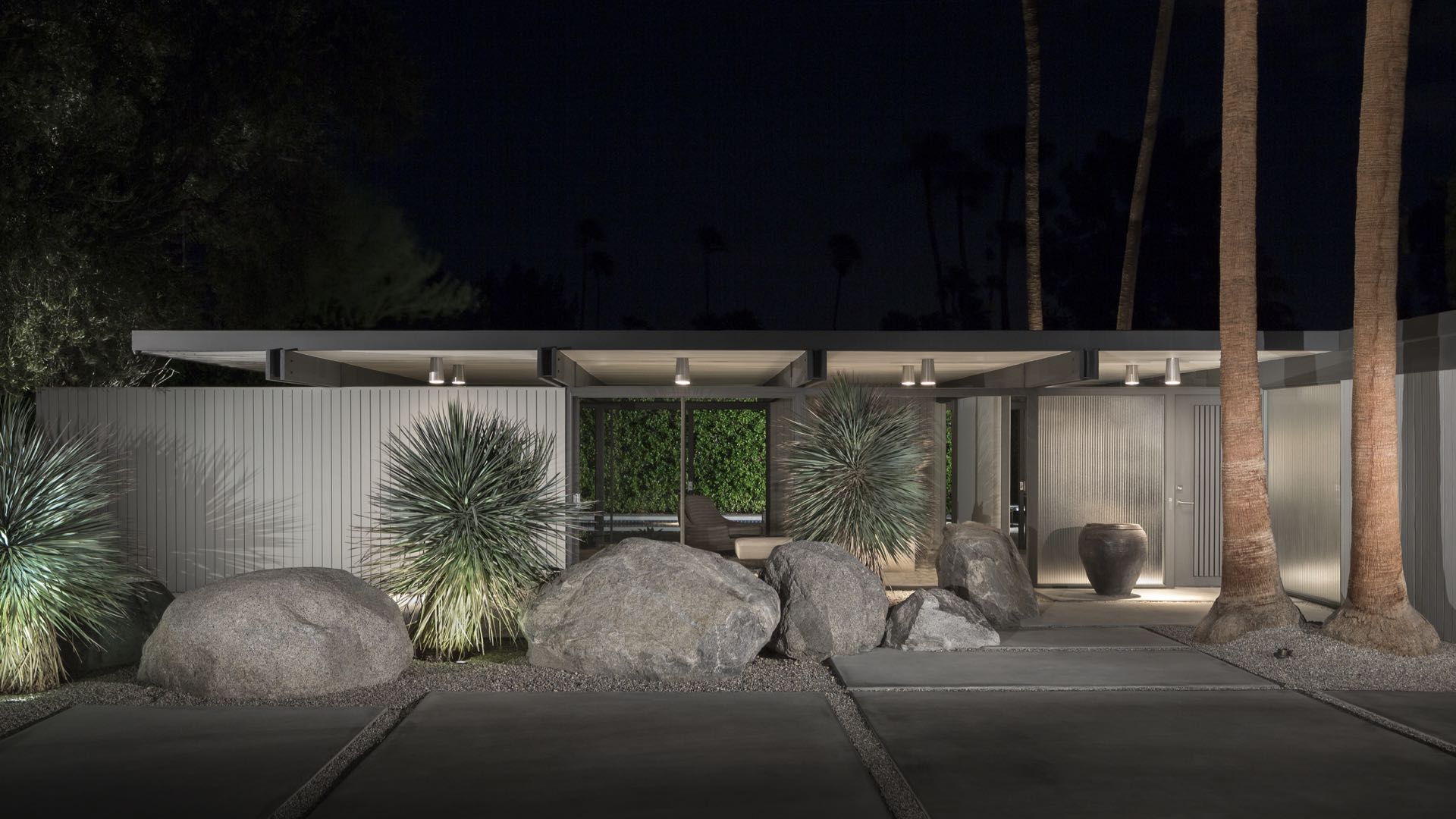 The floor-to-ceiling glazing and many sliding doors were protected from the harsh sunlight by overhangs which created shading."We just wanted to do the most livable house we could, within the design criteria, keeping it as open as possible," said Wexler.
These features were exemplified in the Mid-Century Modern Palm Springs house he designed for his family back in 1955, which is currently on the market. The three-bedroom, two-bathroom house has an open-plan layout and plenty of windows. Wexler sold the house in the 1990s, but oversaw its modernisation in 2008, describing the changes as "the final evolution of his aesthetic".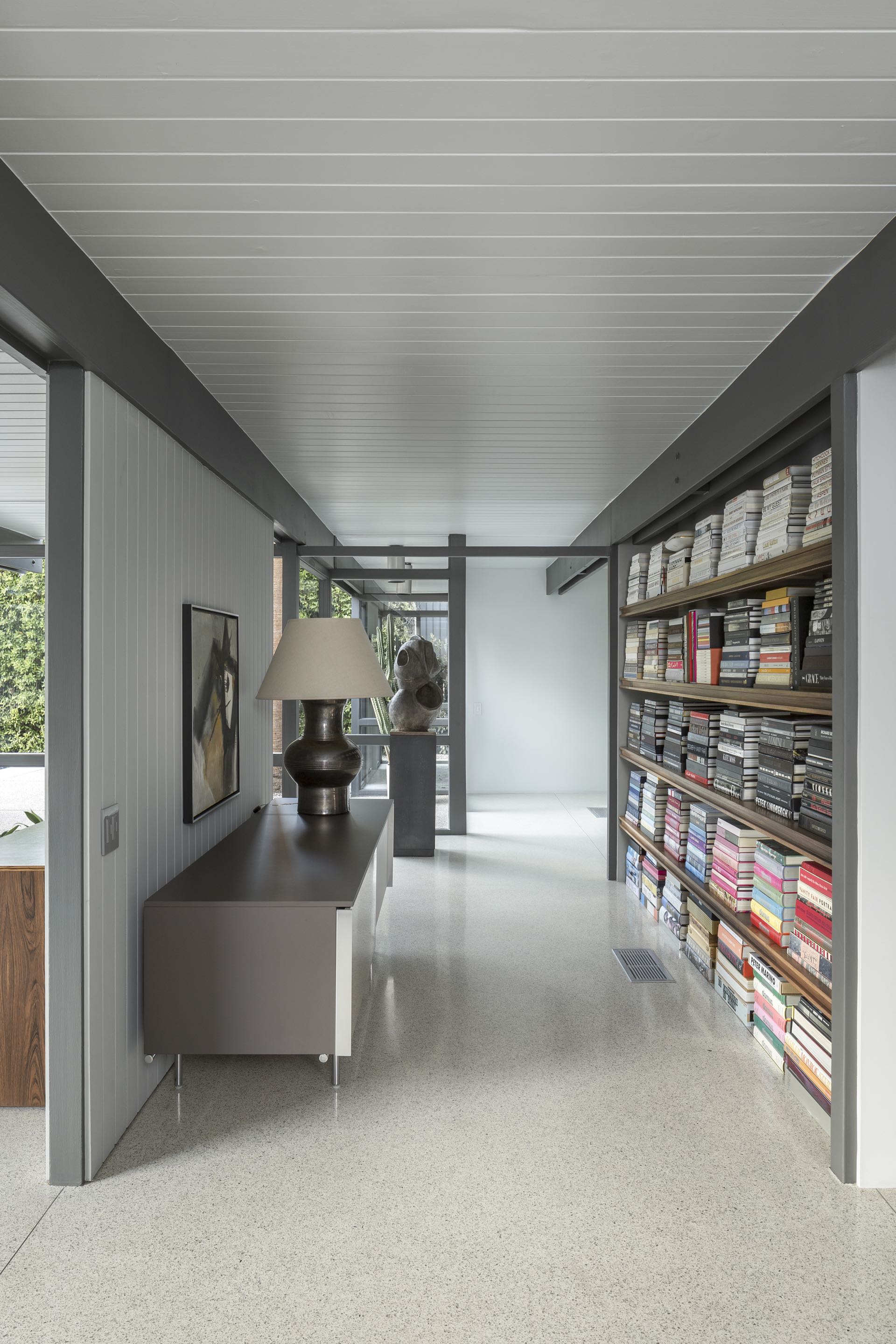 While the building may be 60 years old, the house has a fancy modern kitchen, a saltwater pool, a garage, electric gates and a privacy hedge.
Despite the year-round high temperatures in Palm Springs, and winter days that are among the mildest in the US, the current owners have gone to town on flooring. The main living space has a deep shag pile fitted carpet – one mid-century essential that, like Wexler's house, is still remarkably attractive today.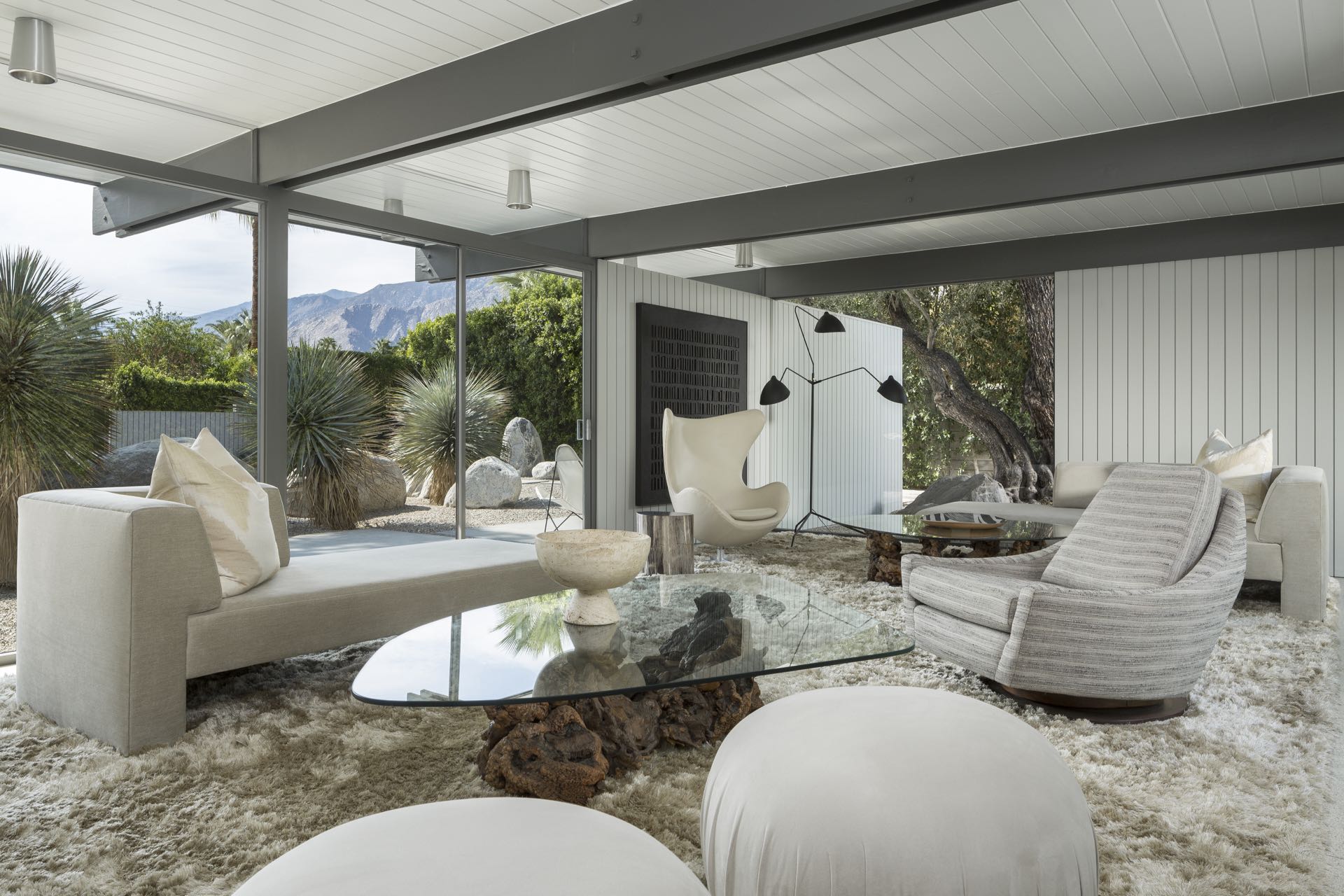 For more on the movement that brough us Wexler's style of architecture and plenty more besides get Modernism, a comprehensive survey of the movement. Meanwhile, for more progressive domestic architecture in another part of the world, try Jutaku, our new book featuring slimline Japanese houses.