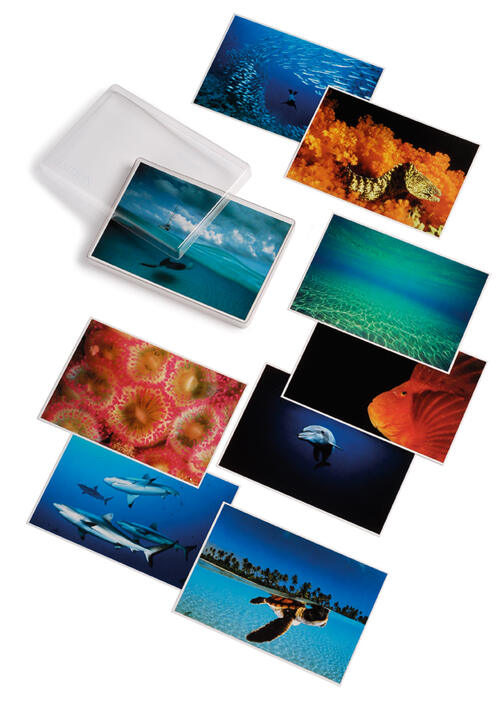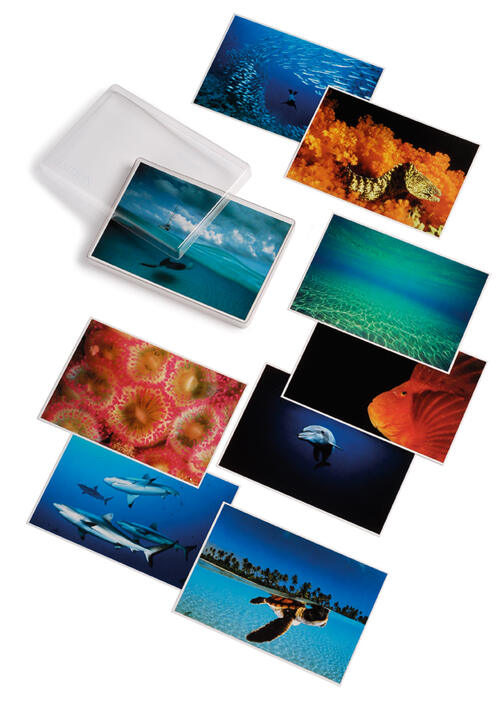 David Doubilet; Water Light Time Postcards
This box of 45 postcards features 15 of the very best images from David Doubilet's award-winning book of underwater photography,
Water Light Time
. These images, which are repeated three times each, include photographs of spotted dolphins in the Bahamas, pompano fish feeding in the sands off the Virgin Islands and beautiful pink jewel anemones growing near New Zealand's Poor Knights Islands.
David Doubilet, acclaimed as the world's leading underwater photographer, has spent more than 25 years photographing the flora and fauna of the world's oceans, capturing amazing creatures and spectacular landscapes that most of us will never get to see.
Specifications:
Format: Card Box
Size: 137 × 196 mm (5 3/8 × 7 3/4 in)
Pages: 45 pp
Illustrations: 0 illustrations
ISBN: 9780714842271
David Doubilet (b.1946), arguably the world's leading underwater photographer, has shot more than 60 stories for National Geographic. He began diving at the age of 12 and has since captured groundbreaking images of great white sharks, creatures of the undersea desert, fluorescent coral and shipwrecks. He was awarded the prestigious Lennart Nilsson prize in 2001.