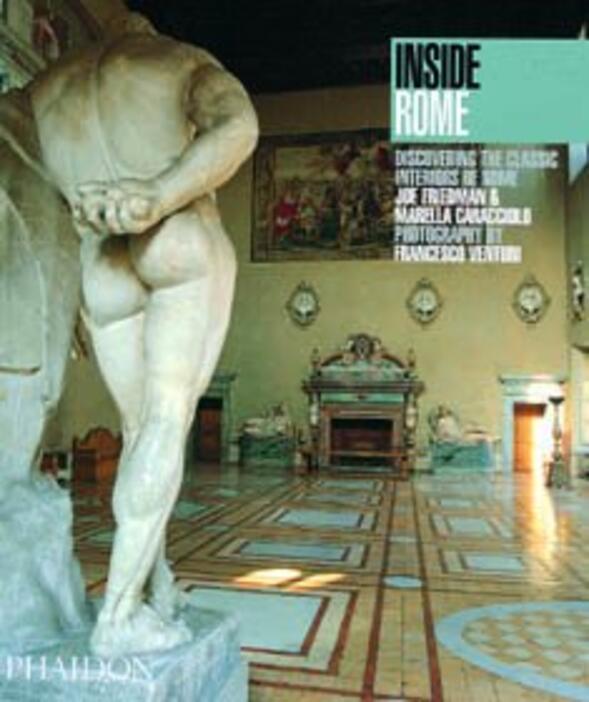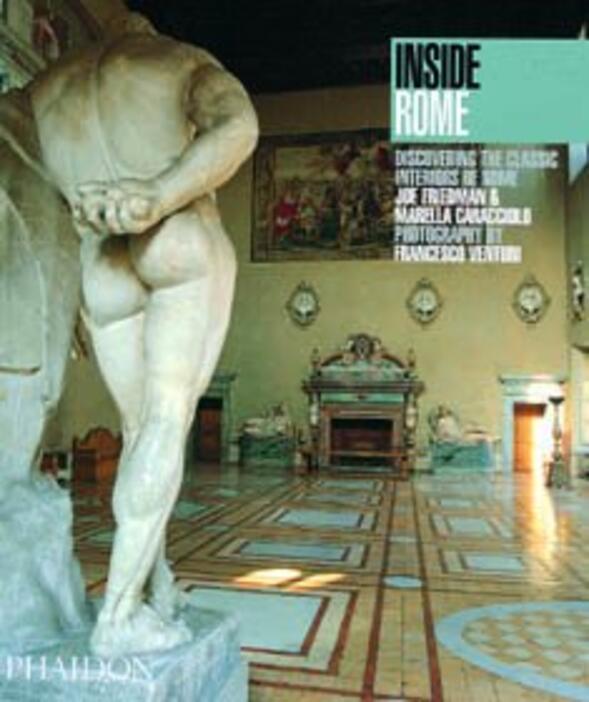 Inside Rome: Discovering the Classic Interiors of Rome
Rome is a city built for display and grandeur. For centuries it has been a place of pilgrimage for artists and art-lovers, yet many of its greatest treasures remain unseen by the public. In this, which was the first ever book of its kind, the co-authors penetrate the hidden world of Rome's historic interiors, revealing a side to the city which has been previously unexplored, while offering fresh perspectives on the less-familiar aspects to famous buildings. Superb color photography captures the diversity of outstanding interiors ranging, for instance, from the High Renaissance reception rooms of the Palazzo Farnese, to the Art Deco mosaics of Mussolini's Foro Italico.
This is a truly grand tour of this pivotal city, surveying Vatican apartments; palaces and villas; embassies; clubs and private institutions. It is an absorbing depiction of the rich interior fabric of one of the world's most magnificent and historic cities throughout the course of civilization.
Specifications:
Format: Paperback
Size: 280 × 235 mm (11 × 9 1/4 in)
Pages: 128 pp
Illustrations: 100 illustrations
ISBN: 9780714837628
Joe Friedman is an architectural historian and consultant specializing in the restoration of historic interiors. He has worked on a variety of projects, including Spencer House in London and the villa of the Duke and Duchess of Windsor in Paris. He is author of Spencer House, Chronicle of a Great London Mansion (1993), and also author of Inside London, Inside Paris and Inside New York in this absorbing Phaidon series.

Marella Caracciolo is a journalist and writer based in Rome. She has been a regular contributor to The World of Interiors and is author of an Italian publication on the gardens of Ninfa.

Francesco Venturi, born in Rome, is a photographer who specializes in architecture and travel. His published work includes the Travel to Landmarks series, in addition to numerous magazine articles.

"If interior design porn like Wallpaper rings your bells, those canny souls at Phaidon Press have come up with some seriously horny stuff for your coffee table this summer. They are releasing their draw-droppingly gorgeous Inside... series in luxury paperback."—Attitude
"A set of stunningly illustrated books celebrates the best of interior design through the ages. The Inside series does not contain any prehistoric art, but its beautiful photographs capture manmade interiors over 2000 years."—Yorkshire Evening Press
"Go get the book to go with your T-shirt."—FX
"This series throws back the covers to reveal Western interiors that have been languishing in the shadows... They capture the personality of each city."—The Good Book Guide