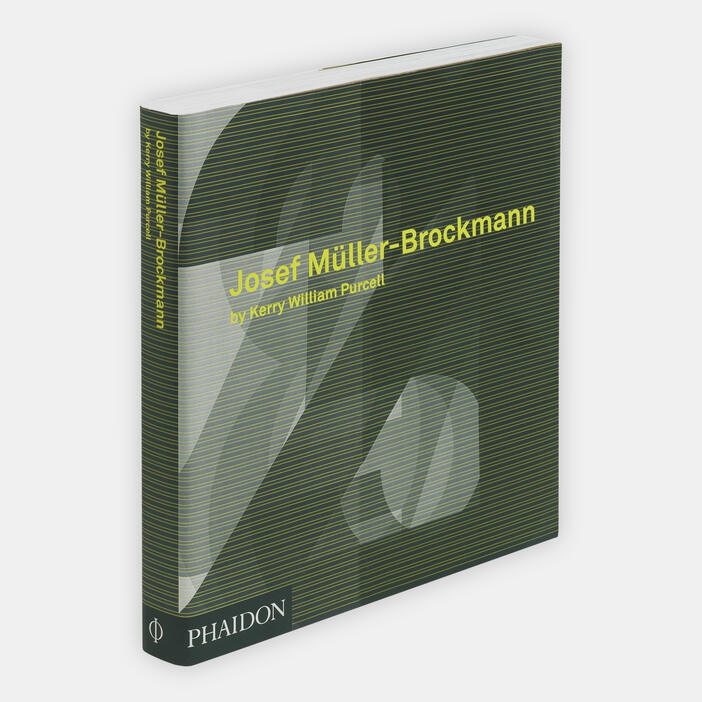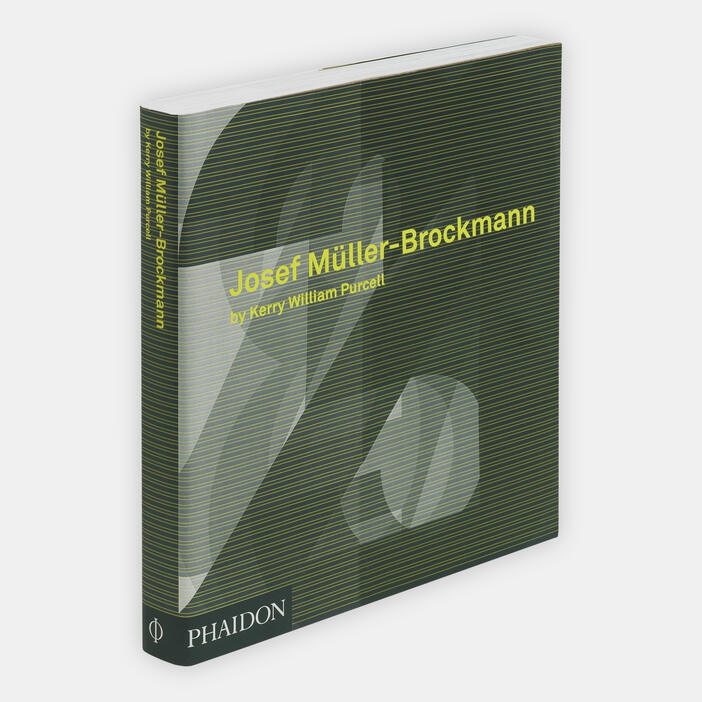 Josef Müller-Brockmann :
Price AUD$89.95 Price CAD$99.95 Price €75.00 Price £45.00 Price T75.00 Price USD$75.00
One of Switzerland's most important graphic designers, Josef Müller-Brockman (1914–1996) is the father of functional, objective design and an influential figure for generations of graphic designers around the world. He was a proponent of the grid system, which provides an underlying structure to graphic work, and he created many of the twentieth century's most significant and memorable posters. His influence on the world of graphic design is immeasurable and his life and work will be presented in this volume for the first time in comprehensive monograph form, with an authoritative text by Kerry William Purcell, author of Phaidon's
Alexey Brodovitch
, and over 400 images, ranging from finished works and design drafts to personal photographs.
Specifications:
Format: Hardback
Size: 290 × 250 mm (11 3/8 × 9 7/8 in)
Pages: 272 pp
Illustrations: 450 illustrations
ISBN: 9780714843490
Kerry William Purcell is a writer, lecturer, and design historian. His work has appeared in such magazines as Baseline and Eye. His previous books for Phaidon include Alexey Brodovitch (2002) and Weegee (2004).

"One of graphic design's most influential figures... A fitting tribute to the father of the grid."—Creative Review
"Studies like Purcell's are the rarest of all design books... A long, continuous, engagingly written account of Müller-Brockmann's entire career. There have been a handful of graphic desgn books like this in the last decade... Knowing about Müller-Brockmann [...] is part of being a well-educated, historically aware designer."—Design Week
"Not only introduces us to many of his works [...] but engages with another set of questions: those of influences, of the social and political environment(s) of the time... A great book."—Grafik
"One of the most significant voices of twentieth-century graphic design, [...] Müller-Brockmann is perhaps best known as graphic design's leading proponent of the grid... With a combination of final design images, sketches, production drawings and unused design drafts from Müller-Brockmann's archive, all with detailed captions, this book provides a complete visual understanding of this prolific designer's oeuvre."—Ampersand (D&AD members magazine)
"Well-researched... Provide[s] a historical and professional context, in addition to broadening Müller-Brockmann's own self-abridged personal and creative narrative... It is illuminating to find rarely seen illustration, exhibition and set design works... Müller-Brockmann's achievement: a defensible claim to be the twentieth-century's most influential visual artist."—Eye (The International Review of Graphic Design)