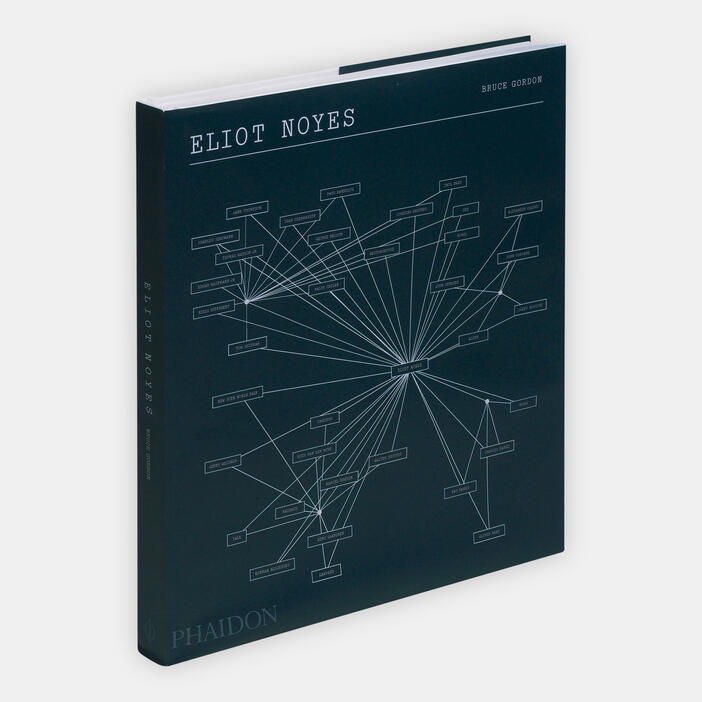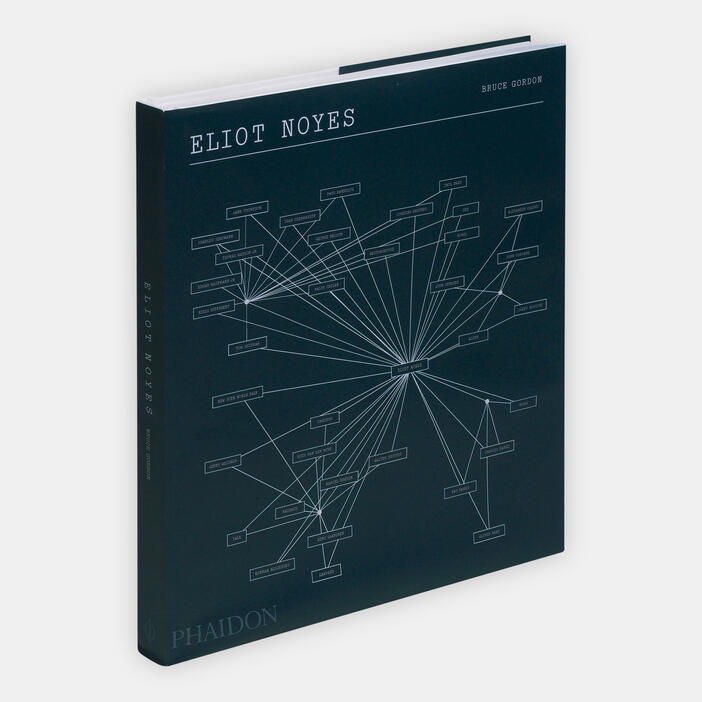 Eliot Noyes
Price AUD$89.95 Price CAD$99.95 Price £45.00 Price T75.00 Price USD$75.00
This is the first publication about Eliot Noyes (1910–77), an important figure in twentieth-century design in America. His influential and successful career stretched from his position as the first Director of Industrial Design at MoMA in the 1940s to Consulting Director of Design for key businesses such as IBM, Mobil Oil and Westinghouse. This book traces Noyes' life and pioneering career, emphasizing his work for the corporate industries, to which he introduced key designers, artists and architects such as Paul Rand, Alexander Calder and Marcel Breuer, as well as his architectural projects and lectures. The focus is on the ideas he eschewed throughout his life and the influence he exerted on the design world
Specifications:
Format: Hardback
Size: 290 × 250 mm (11 3/8 × 9 7/8 in)
Pages: 240 pp
Illustrations: 550 illustrations
ISBN: 9780714843506
Gordon Bruce is an industrial designer who worked for Eliot Noyes from the late sixties until Noyes' death in 1977. He lectures internationally on design and is a regular guest judge and critic for schools and competitions. He has served as advisor to the International Industrial Design Conference of Aspen and was Chairman of the Product Design Division of the Innovative Design laboratory of Samsung. His own designs and writings have appeared in numerous magazines including AXIS, Scientific American, Domus, ID and Time.
"Bruce, who worked with Noyes for around 10 years up to his death, knows his stuff. The text is conversational yet authoritative and the personal insights prove he was there. Discreetly designed with over 500 illustrations, it has a gorgeous back cover with an intriguing spider graph of Noyes' influence... Gropius said of Noyes that he was 'the only architect to make effective use of the Bauhaus' academic principles'. Read this and find out why."—Building Design
"A great insight into Noyes' life, featuring extended interviews with many of his relatives and acquaintances, and bursting with colour photography, drawings plans and a diverse range of documentary material."—Wonderland
"The story of the Bauhaus refugees' influence on American design is well known; but is is surely architect, educator and design consultant Eliot Noyes who warrants a place in history as the one who fed the Bauhaus system of 'total design' in the maw of corporate America."—Architecture Today
"Biographies of the great American designers of the mid-20th century have a heroic quality that makes them different from those of other lands and eras... Noyes is less well known, yet his is a remarkable story... [A] combination of architecture with industrial design [...] made Noyes [...] well positioned to transform the image of American industry... This book is a fine tribute, beautifully designed, to a major player."—World of Interiors