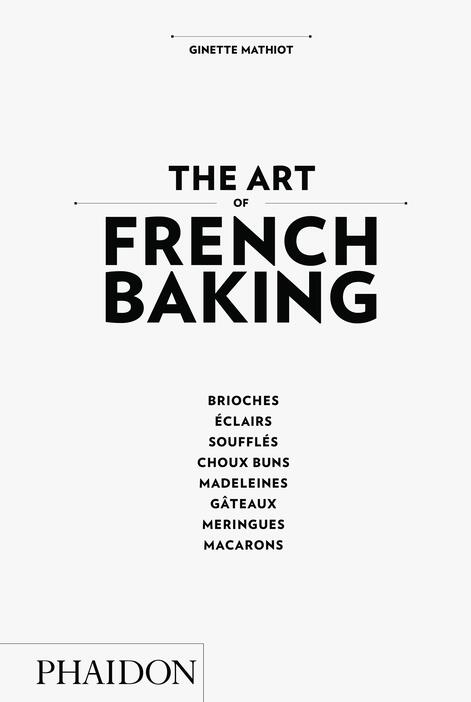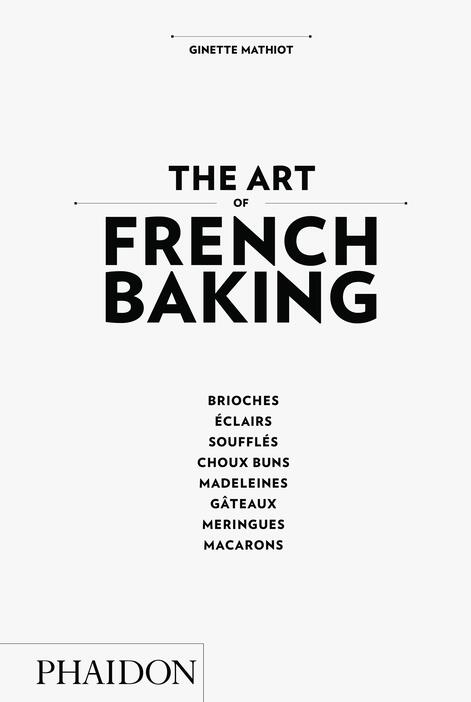 The Art of French Baking
From classic fruit tarts and  delicious éclairs to airy soufflés to elaborate gâteaux, French pastries are unlike anything else in the world. Following the success of the French culinary bible
I Know How to Cook
by Ginette Mathiot,
The Art of French Baking
features more than 350 classic recipes for making authentic French pastries and desserts.
Specifications:
Format: Hardback
Size: 270 × 180 mm (10 5/8 × 7 1/8 in)
Pages: 336 pp
Illustrations: 150 illustrations
ISBN: 9780714862408
Ginette Mathiot (1907–1998), Officier de la Legion d'Honneur, taught three generations how to cook in France and is the ultimate authority on French home cooking. She wrote more than 30 best-selling cookbooks, covering all subjects in French cuisine. Je sais cuisiner was her definitive, most comprehensive work, which brings together recipes for every classic French dish.
"This book reminds you of the vast range of patisserie imprinted in French DNA."—The Independent
"If you've ever stood with your nose pressed to the window of a French patisserie, you'll love this hefty collection of 350 recipes."—BBC Good Food
"In its chic white leatherette binding, this is the last word on classic French patisserie."—Daily Mail
"Everybody needs a primer... Adorable!"—The Wall Street Journal
"The steps are simple, the results are stunning!"—Reader's Digest
"Beautiful... The layout is clean and the photographs enticing without being off-puttingly perfect. I love French patisserie and have spent many an hour trying to get my pâte sucrée tart cases just so, so I really enjoyed trying a few things here."—Observer Food Monthly
"From Proustian madeleines to the almondy prototype of ultra-fashionable, fruit-flavoured macaroons, this book reminds you of the vast range of patisserie imprinted in French DNA."—The Independent
"Celebrates French pastry... and demystifies it... You can't read more than a couple of pages without feeling desperately in need of a sophisticated sweet."—The Globe and Mail (Canada)
"The Art of French Baking reveals the secret of stylish pastries."—The Times
"Mathiot's best chapter is Gâteaux, where she proffers varieties of nut cakes, spice cakes, chocolate cakes, and even the dreaded fruitcake, whose reputation she may singlehandedly redeem. A solid primer for those looking to indulge in homemade classical pastries, this book will inspire would-be bakers to new heights."—Publishers Weekly