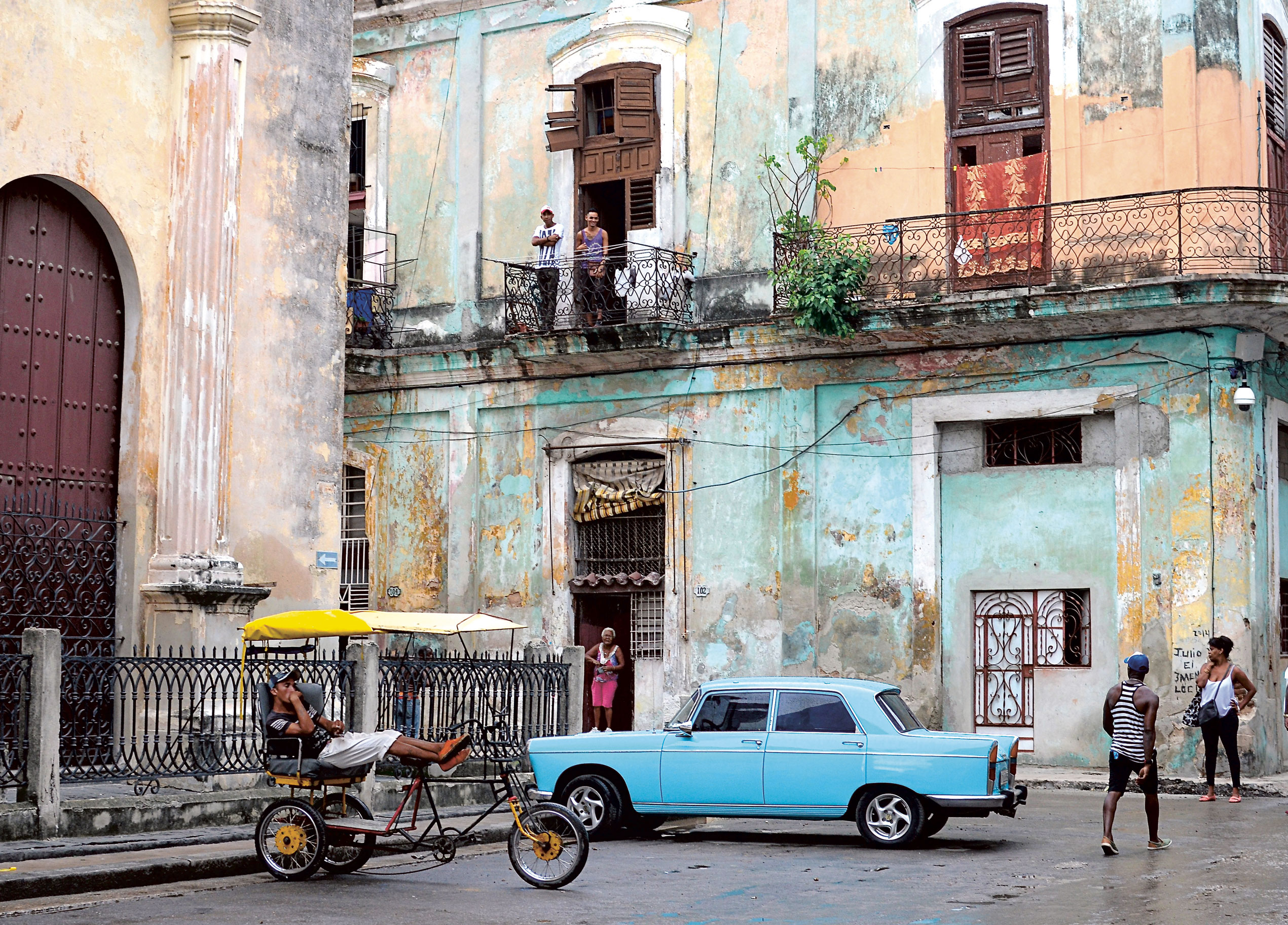 Destination Food - Cuba
Transport your taste buds with some simple snacks and ambitious dishes inspired by the country's many cultural influences
While lockdown is easing a little across the world not many of us are going to be hopping on a plane for some time. Those city breaks and long haul holidays we once took for granted are still a way off yet. So how are we going to sate that taste for summer travel? We thought that one good idea might be to take a tour of the world's cuisines via our food bibles - the big culinary books that focus on a nation's gastronomic excellence.
So over the coming weeks we're going to publish a smartly edited selection of dishes from each of them. We'll focus on snacks and street food for those of us with little extra time on our hands and we'll also include some slightly more ambitious dishes from each for those of you with some culinary skill who want to stretch out and surprise family and a few carefully chosen friends over the long summer weekends. Seat backs and tray tables in upright position? Seat belts correctly fastened? Then take this plane to Cuba!
The fact that Cuba is an island - the largest of the Caribbean, with a population of 11 million - does not influence its food as much as you might expect. Although some coastal regions and fishing communities— Gibara, Manzanillo, Caibarién, Cienfuegos—have a distinct food culture, for the most part, Cuban food has been more influenced by its migrant populations than by its geography.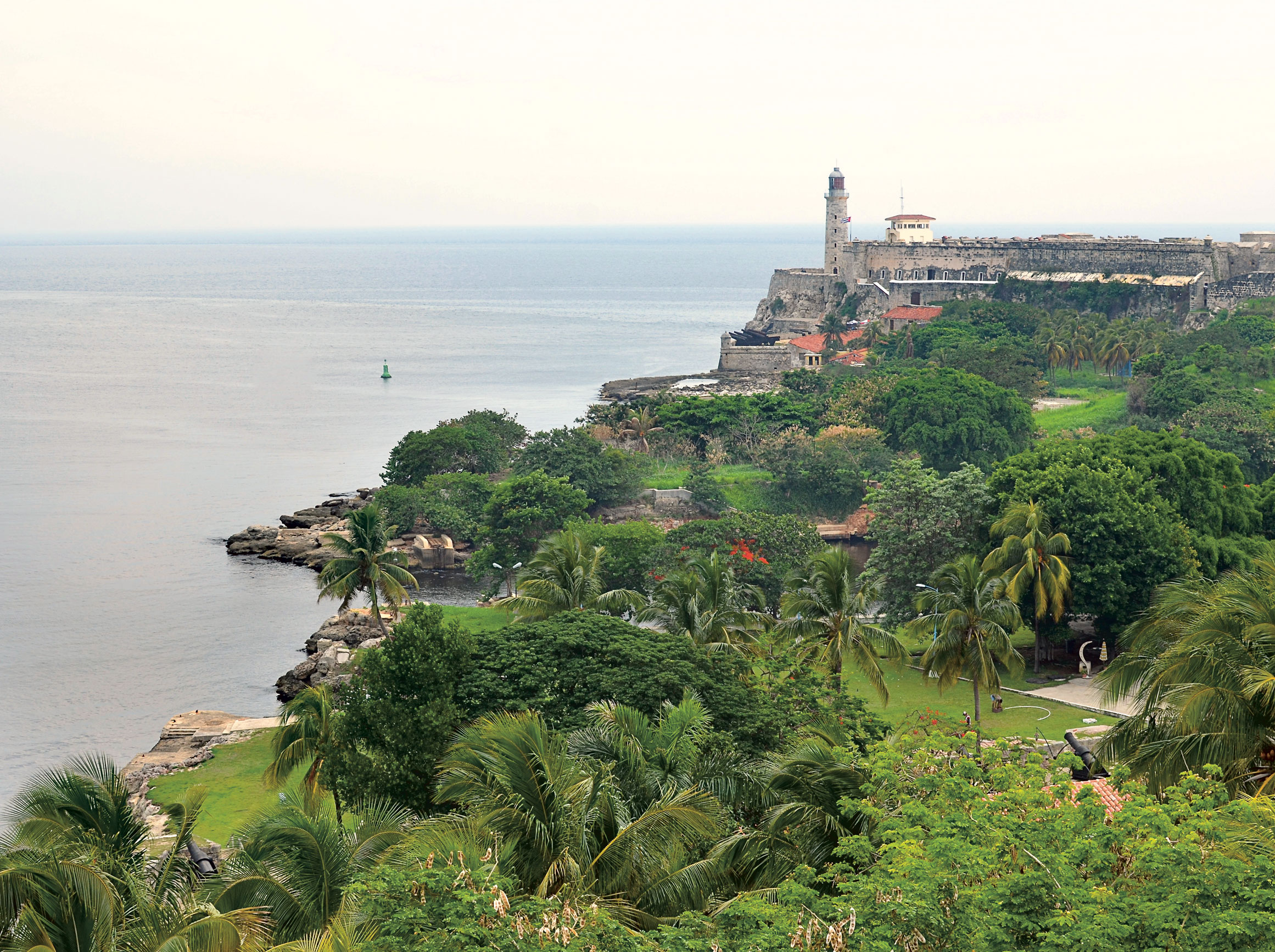 These various groups have contributed to the combinations of flavours and ingredients of Cuban cuisine, and this fusion can be seen as representative of the cultural and ethnic mixture of the country itself, and therefore symbolic of a national identity. According to renowned Cuban anthropologist Fernando Ortiz, "Cuba is an ajiaco. What is an ajiaco? The most typical and complex stew, made from various types of vegetables, which Cubans call vianda (tubers), and different types of meat, all brought to a boil until producing a very thick and succulent broth that is seasoned with the very Cubanají (pepper), for which it is named."
And while Cuban food culture does not include as much snacking as in other countries, many dishes -particularly crepes and arepas - are often consumed between meals or instead of meals. These recipes are important to Cuban food culture.
A large percentage of the Cuban population does not commonly eat breakfast at home early in the morning, and instead consumes a cup of coffee and some kind of snack as a breakfast substitute at or near work mid morning. Want to find out more? Take a look at Cuba: The Cookbook, the first book to celebrate and document Cuba's cuisine and contemporary food culture via 350 home-cooking recipes collected by those who best know the entire Cuban culinary landscape. Now for the recipes:
SMALL PLATES
CORN AREPAS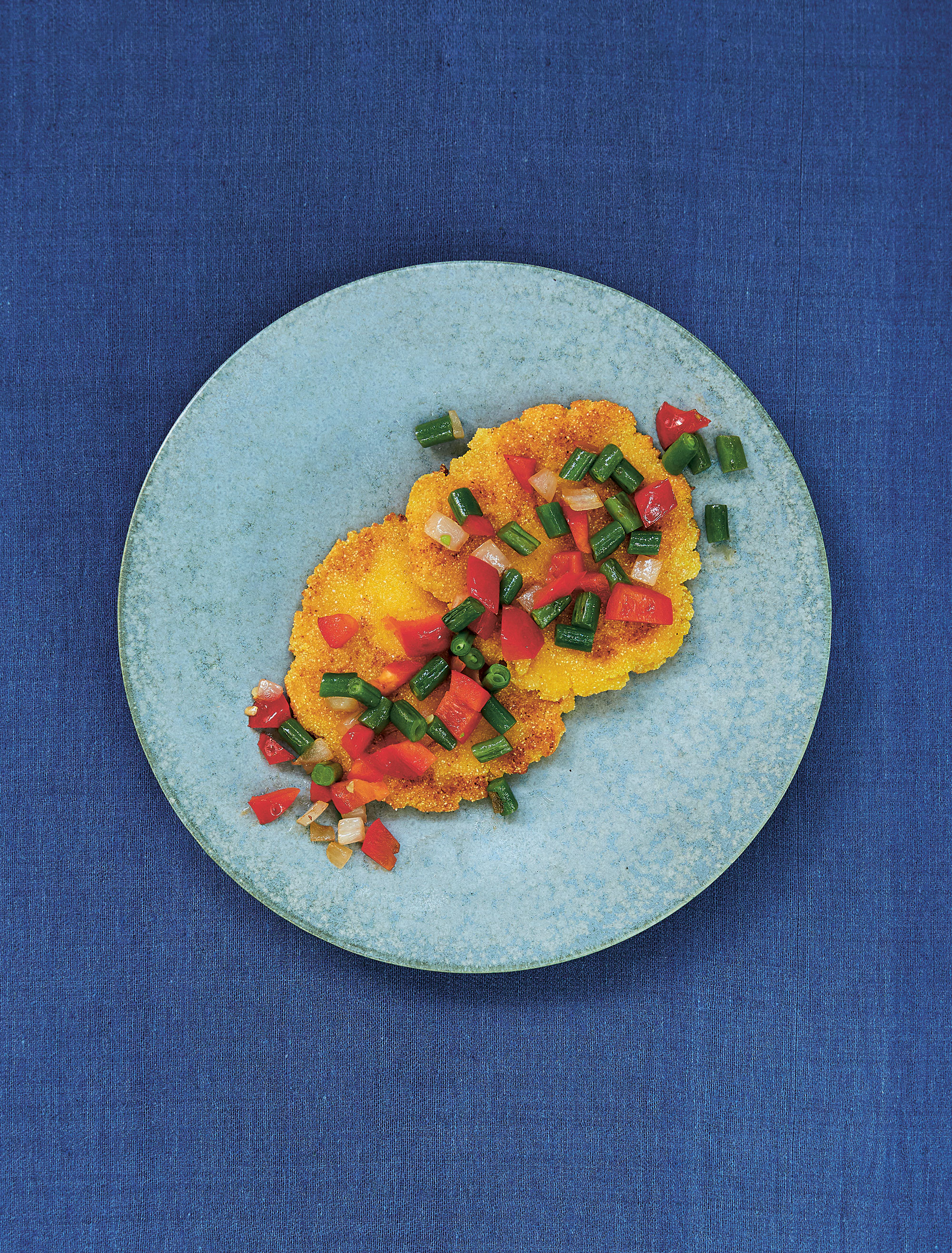 Arepas are very similar to crepes, but are smaller in size. They are consumed in Cuba for both breakfast and as snacks, and probably come from the North American culinary influence, which includes pancakes and hotcakes. After the Cuban Revolution in 1959, the custom was taken up again with the "boxed arepas," a common fast-food option in the 1970s and 1980s, influenced by the presence of the USSR.
In a medium bowl, combine the ground corn, milk, egg, flour, salt, and 1 tablespoon of the oil and gently mix with a wooden spoon.
Set aside. In a medium heavy-bottomed frying pan, heat 1 tablespoon of the oil over medium heat. Add the vegetables and sauté until they are cooked al dente, about 5 minutes. Transfer to a bowl and set aside. In the same frying pan, heat 2 tablespoons of oil, being sure to spread it around to cover the whole pan, over low-medium heat. Add the batter by tablespoons to make arepas 23⁄4–3 inches (7–8 cm) in diameter and cook until browned on each side, 2–3 minutes. Add the remaining 1 tablespoon oil as needed when the frying pan is dry. Transfer to a plate and cover with the sautéed vegetables. Serve hot. You can use carrot, pumpkin, bell pepper, scallions (spring onions), onion, eggplant (aubergine), or potatoes, depending on the season.
Preparation time: 10 minutes
Cooking time: 20 minutes
Serves: 4
1 cup (400 g) maíz molido (ground fresh corn)
1⁄2 cup (4 fl oz/125 ml) whole milk
1 egg, whisked
2 tablespoons all-purpose (plain) flour
1 teaspoon salt
5 tablespoons vegetable oil
1 cup (120 g) finely diced vegetables
DINNER
PORT OF PRINCE STEW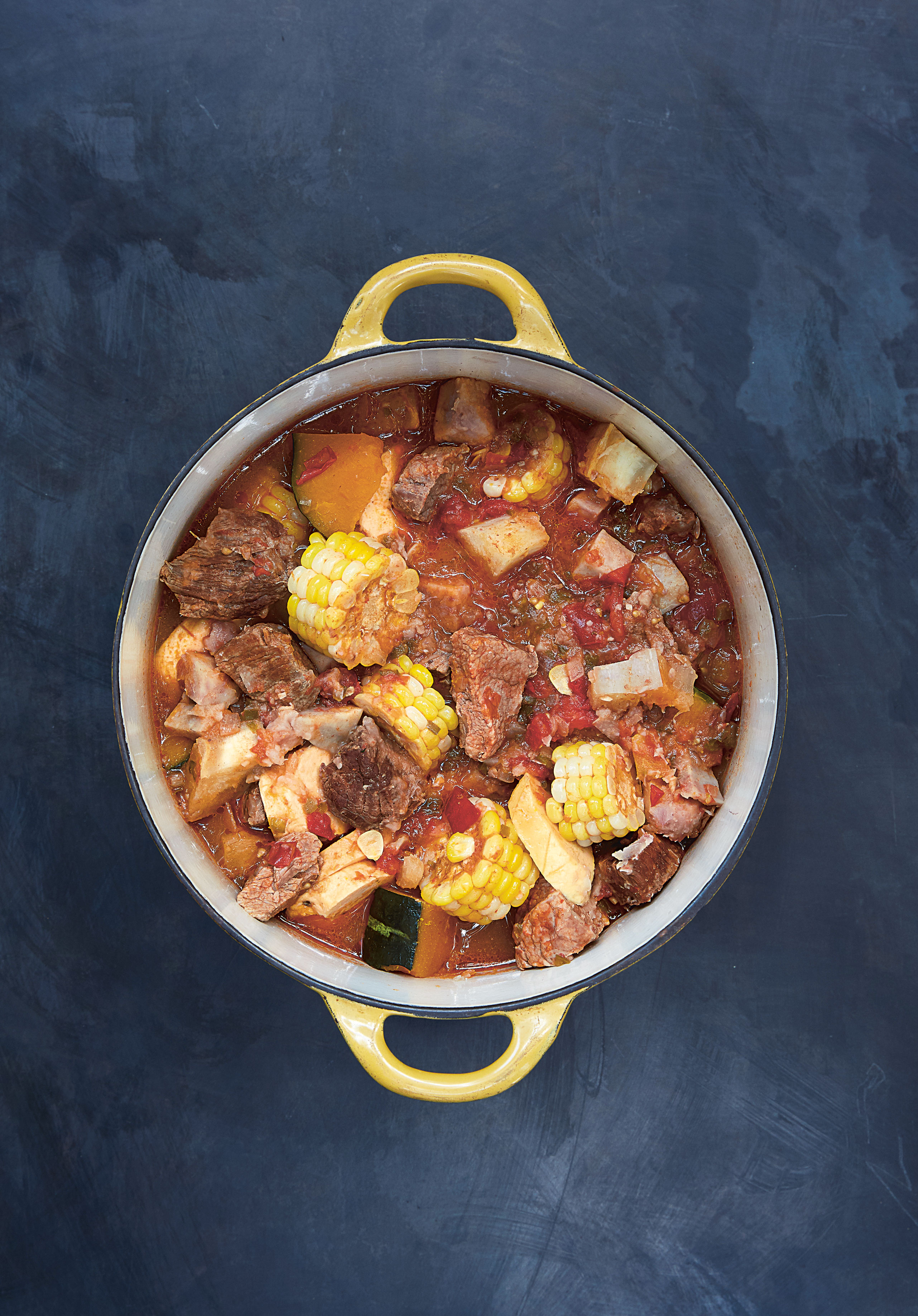 This stew is commonly prepared at the end of June, for the Saint Juan and Saint Pedro festivities. The "true" yam is a tuber in the Dioscoreaceae family and is not related to the yam of the American South (which is actually a sweet potato).
In older recipes of this traditional dish, the spices used were culantro, cumin, and saffron, to add colour. Cuban campesinos (people who live in the countryside) add the guaguao pepper (a small, very spicy pepper). In a container, combine the tasajo and enough water to cover.
Let soak for at least 12 hours, changing the water every 4 hours, to remove the salt. Drain the beef and cut in half. Transfer to a large pot and add water to cover. Bring to a boil, drain the water, add fresh water, and bring to a boil again to remove the salt. Drain and return the beef to the pot. Add water to cover 3 or 4 finger-widths above it. Add the bay leaf, cover, and cook over medium heat until softened, 11⁄2–2 hours. Reserving the cooking water if desired, drain the beef and cut into medium pieces. In a large pot, heat the oil over medium heat. Add the bell peppers, onion, and garlic and sauté until the onion turns translucent, about 2 minutes.
Add the cooked beef, pork, chicken, and 2 tablespoons of the lime juice and sauté until lightly browned, about 5 minutes. Add the tomatoes and cook until the liquid reduces slightly, about 3 minutes. Add the corn and 81⁄2 cups (68 fl oz/2 litres) water and cook until the meat is soft, about 30 minutes. Add the yuca (cassava), taro, sweet potatoes, and yam. Dip the green plantain in the remaining 2 tablespoons lime juice to prevent it from darkening the broth, and add it to the pot. Cook until the root vegetables are soft, about 20 minutes. Add the tomato paste (puree), 1⁄2 tablespoon salt, the ripe plantain, and pumpkin and cook until thickened, about 30 minutes. Adjust the salt to taste and serve.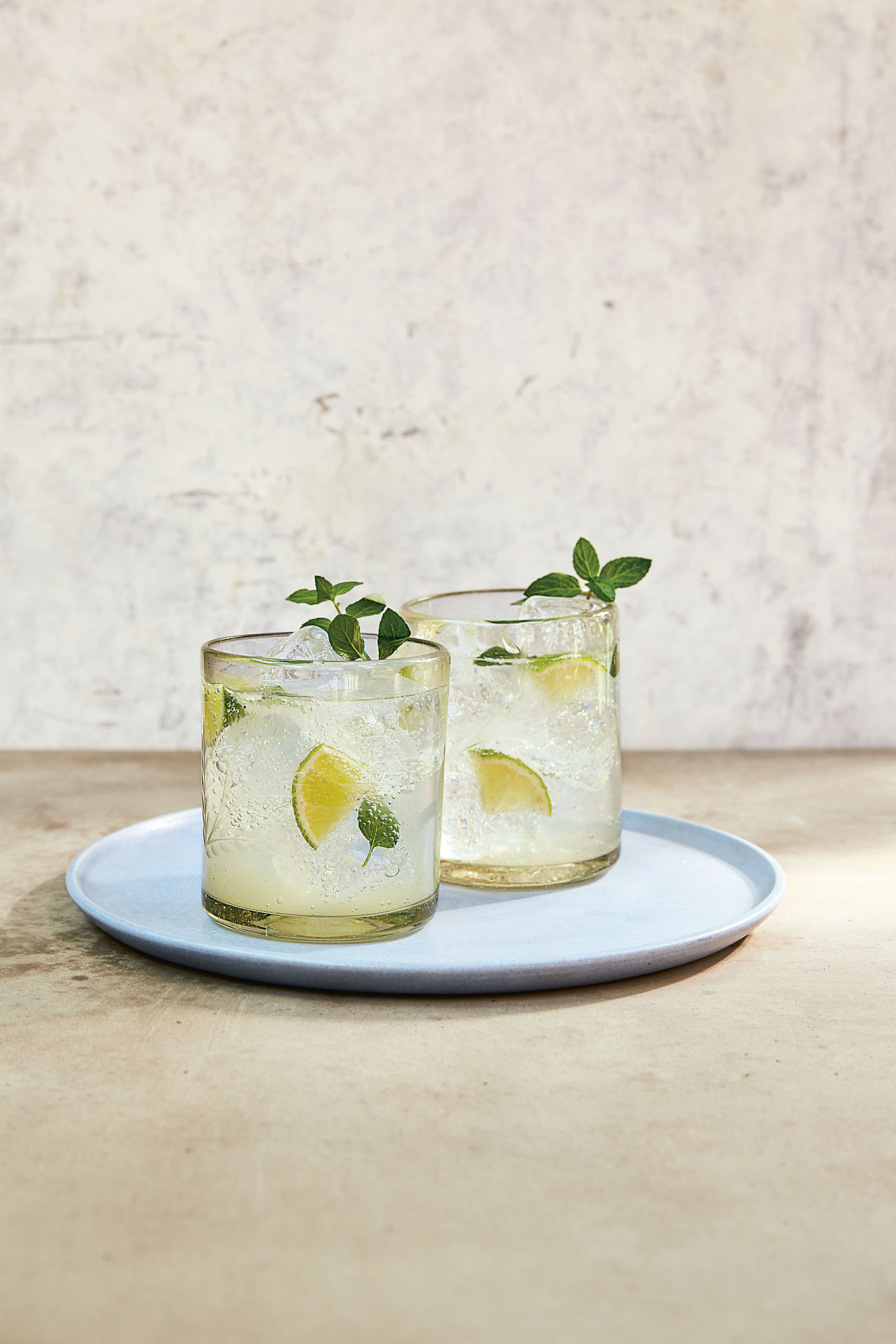 Preparation time: 40 minutes,
plus 12 hours dried beef
soaking time
Cooking time: 3–4 hours
Serves: 10
1⁄2 lb (230 g) tasajo (salted dried beef)
1 bay leaf
3 tablespoons vegetable oil
2 small green bell peppers, finely chopped
1 large white onion, finely chopped
4 cloves garlic, finely chopped
1 lb (460 g) pork, loin or tenderloin, coarsely diced
1⁄2 small chicken (1 lb 5 oz/600 g), coarsely diced
4 tablespoons lime juice
3 large tomatoes, diced
3 ears field corn, cut crosswise into 1 inch (2.5 cm) disks
1 yuca (cassava) root (7 oz/200 g), peeled and chopped
2 large taro roots (11⁄4 lb/560 g total), peeled and chopped
2 medium white or yellow sweet potatoes (1 lb/445 g total), peeled and chopped
1⁄2 small yam (31⁄2 oz/100 g), peeled and chopped
1 green plantain, peeled and thinly sliced
1 tablespoon tomato paste (tomato puree)
1 ripe plantain, peeled and thinly sliced
1⁄2 lb (230 g) pumpkin, diced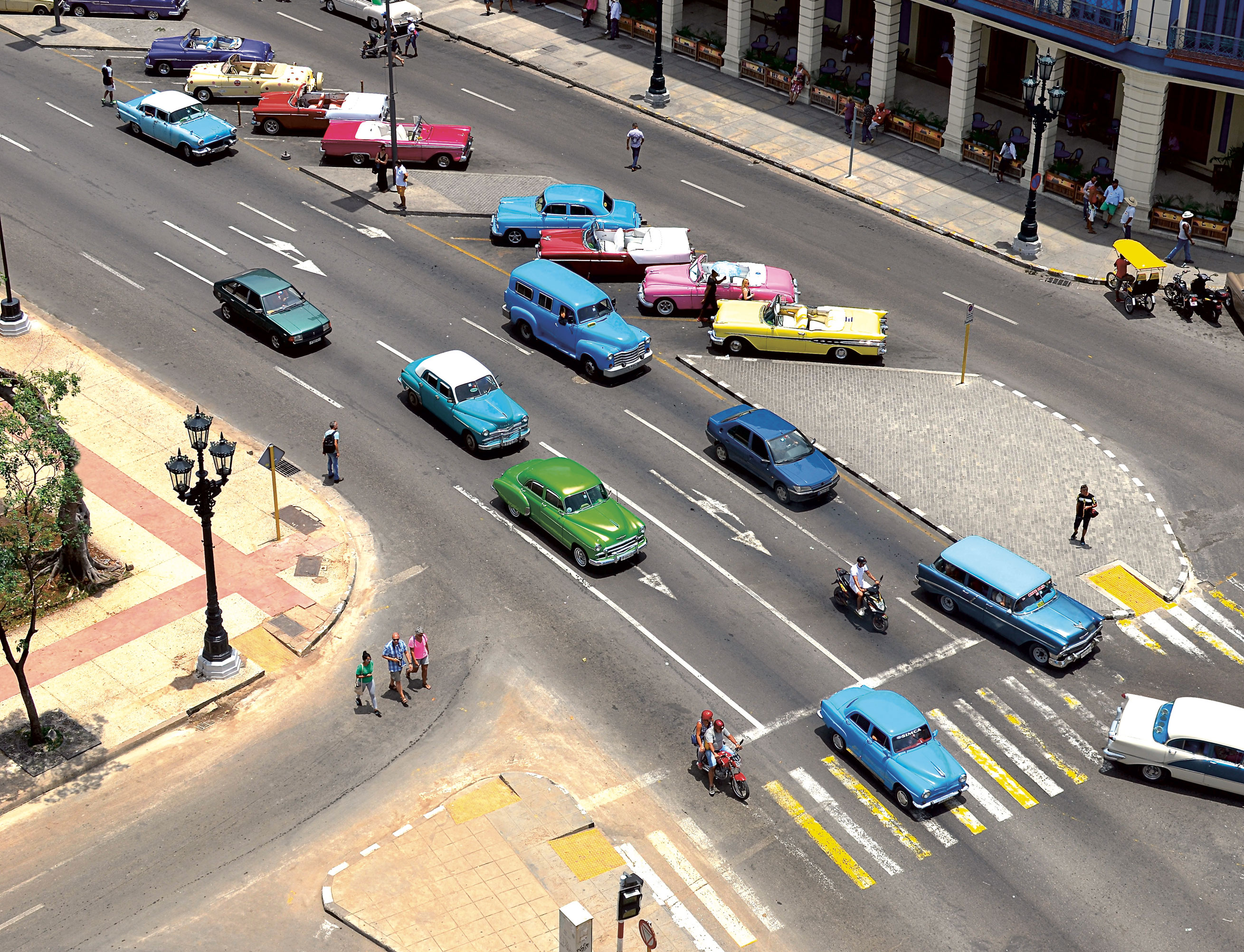 Want to bring these and many more Cuban comestibles to your door this summer? To find out more about the dishes collected together and some of the fascinating stories behind them, get a copy of Cuba: The Cookbook here.
It's the first book to celebrate and document comprehensively Cuba's cuisine and contemporary food culture. Collected by those who best know the entire Cuban culinary landscape, the 350 home-cooking recipes in Cuba: The Cookbook explore the country's myriad traditions and influences - from Spanish to Soviet to Chinese - through recipes for appetizers, rice dishes, fish, meat, vegetables, egg dishes, desserts, and more.