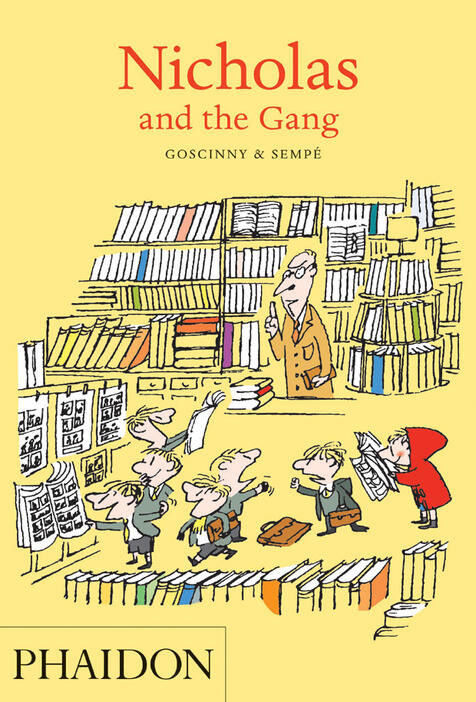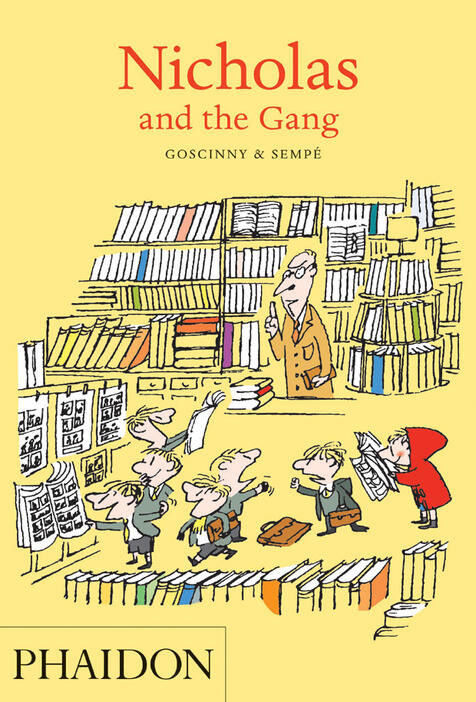 Nicholas and the Gang
Nicholas and the Gang
is the fourth book in the classic series of stories about a cheeky French schoolboy, Nicholas, and his friends. Nicholas and his gang always find exciting new things to do: Max does magic tricks, Jeremy wants to go camping, and Geoffrey invents a secret code that only the gang will understand.
Specifications:
Format: Paperback
Size: 214 × 145 mm (8 3/8 × 5 3/4 in)
Pages: 120 pp
Illustrations: 90 illustrations
ISBN: 9780714862255
Jean-Jacques Sempé (b.1932) is one of the world's most successful illustrators and cartoonists. He is the illustrator of the classic children's-book character, Nicholas, and author of a collection of some thirty albums of his cartoons and graphic novels, all published or to be published by Phaidon. His world-renowned illustrations and cartoons are featured on the cover of the New Yorker and in Paris Match.

René Goscinny (1926–1977) is the world-famous writer and creator, along with Albert Uderzo, of the adventures of Asterix the Gaul. Born in Paris, Goscinny lived in Buenos Aires and New York before returning to France in the 1950s where he met Jean-Jacques Sempé. They collaborated on picture strips and then stories about Nicholas, the popular French schoolboy. An internationally successful children's author who also won awards for his animated cartoons, Goscinny died in 1977.
Anthea Bellwas awarded the Independent Foreign Fiction Prize and the Helen and Kurt Wolff Prize (USA) in 2002 for her translation of W.G. Sebald's Austerlitz. Her many works of translation from French and German (for which she has received several other awards) include the Nicholas books and, with Derek Hockridge, the entire Asterix the Gaul saga by René Goscinny and Albert Uderzo.
'Lovable, naïve and very French, Nicholas is timeless.'
The Guardian

'illustrated with diabolic humour by Jean Jacques Sempé … a series of subversive stories about a little French boy which has captivated readers since the Sixties.'
Evening Standard

'a chic and sturdily childproof new English edition, translated in ebullient vernacular by Anthea Bell'
The Spectator

'hilarious and timeless anecdotes that will have readers giggling.'
School Library Journal

'...Liberally endowed with Sempe's tiny, comic cartoon figures, these whimsical mini-adventures will captivate readers...'
Kirkus Reviews