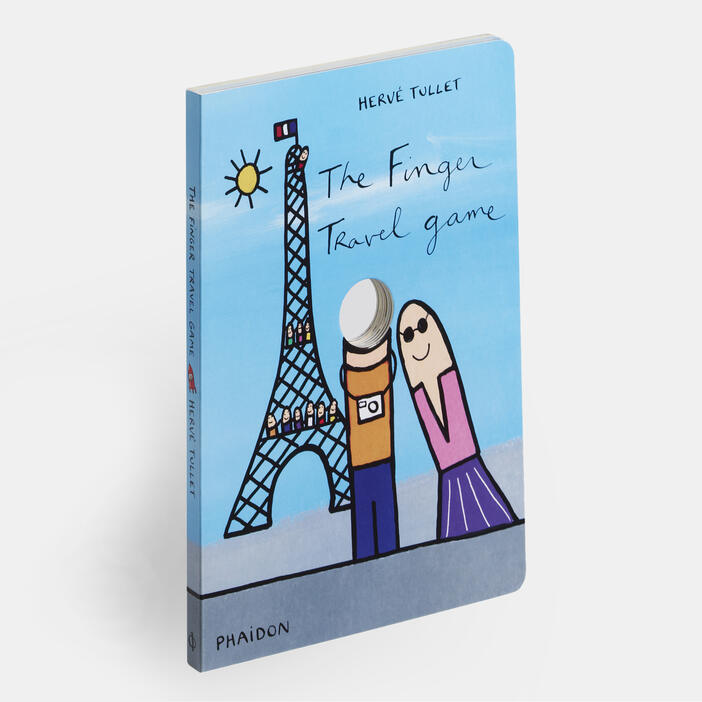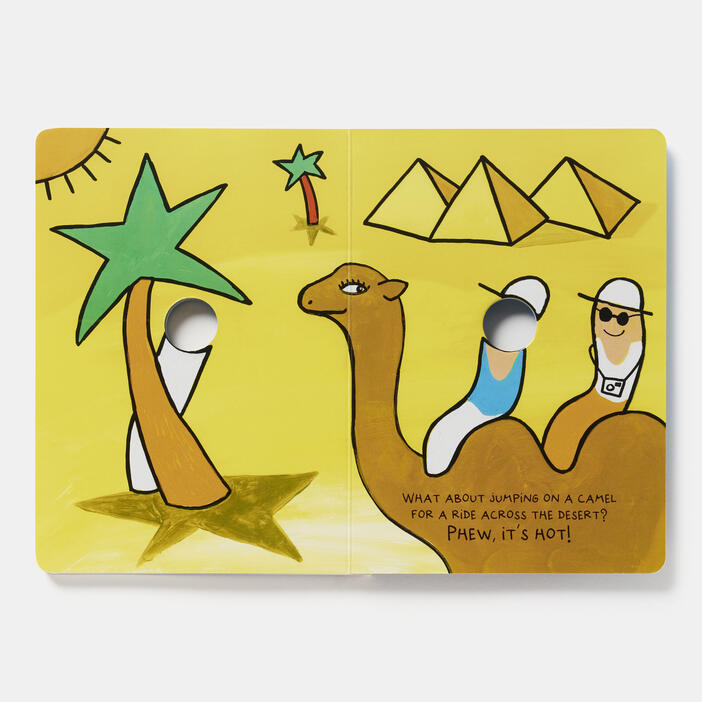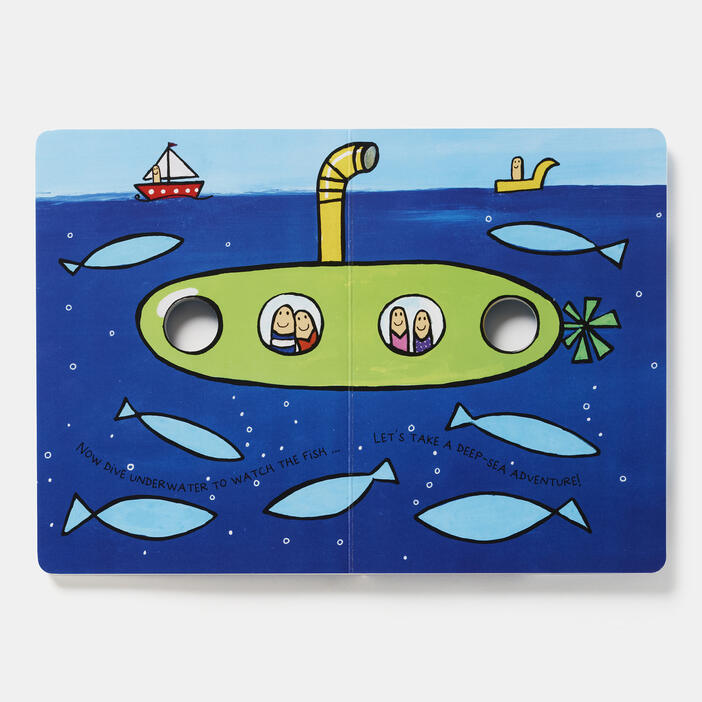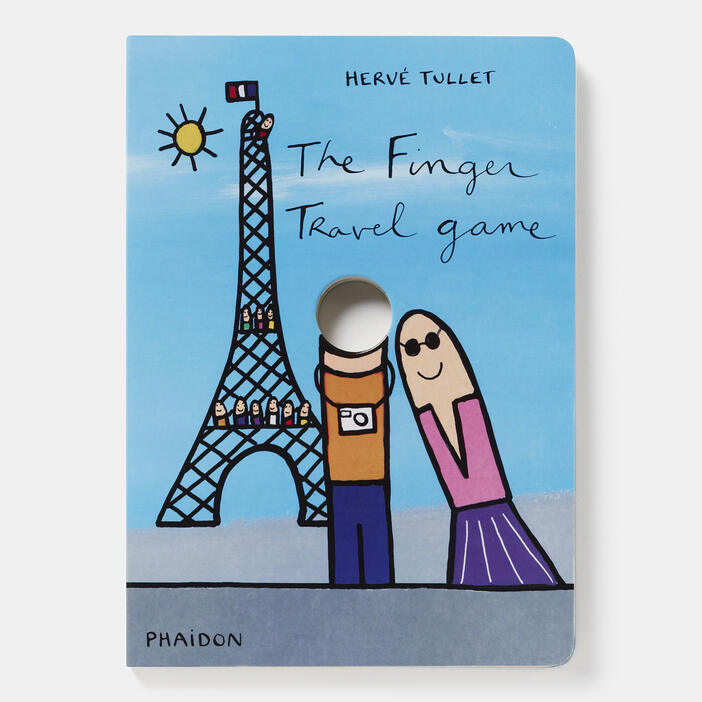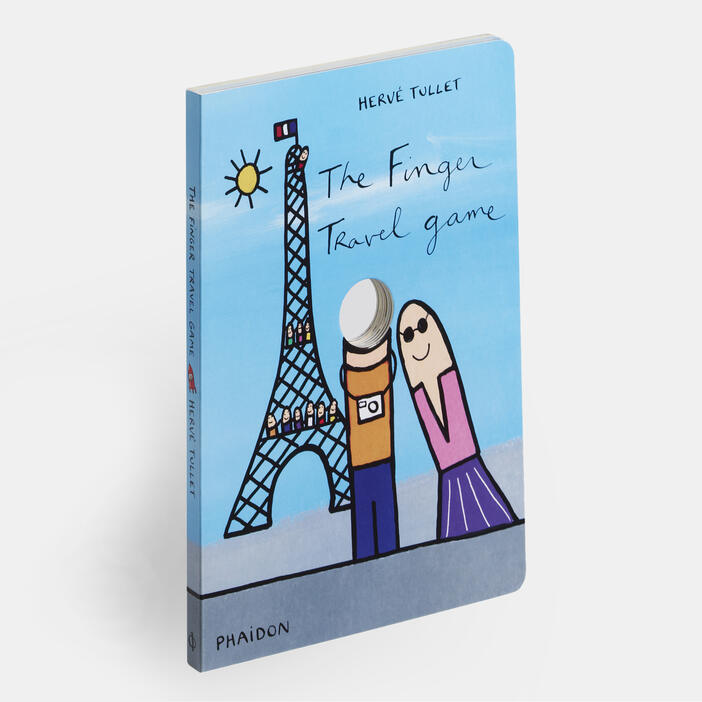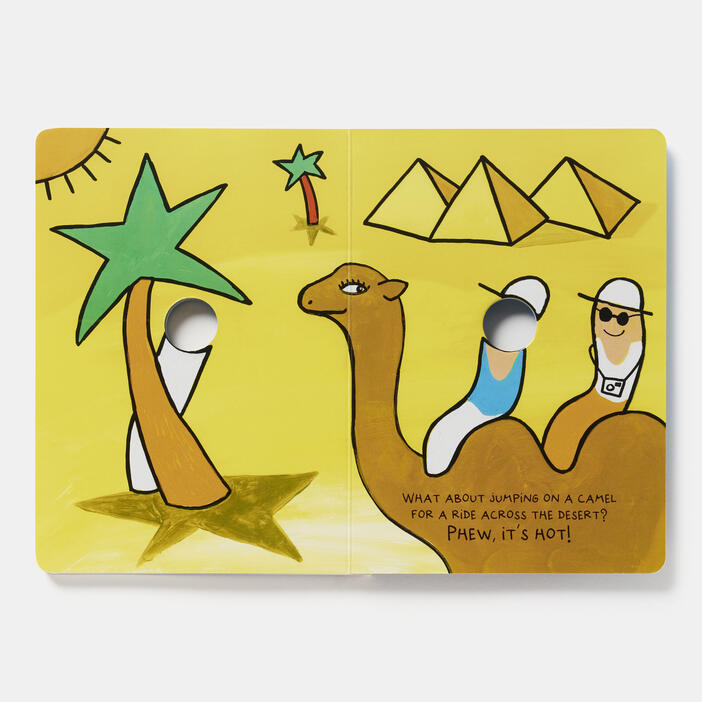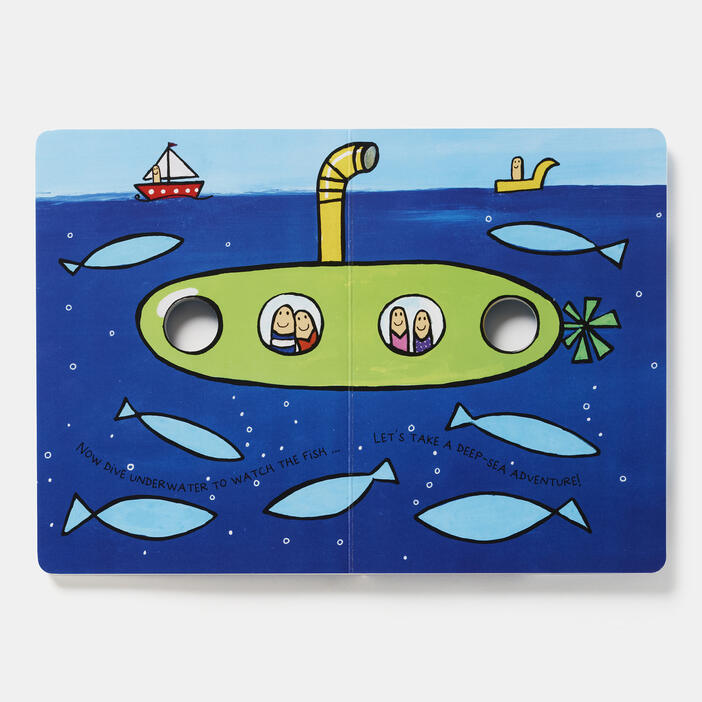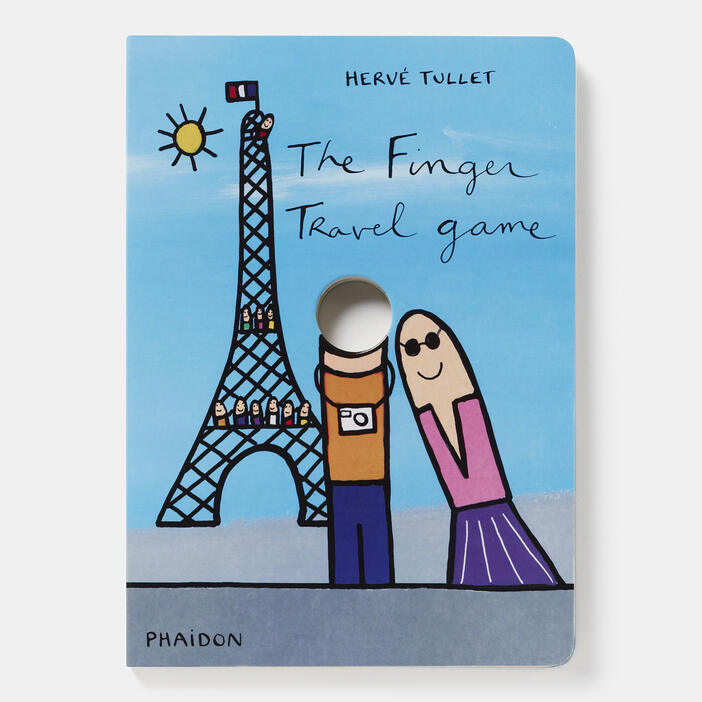 The Finger Travel Game
Price AUD$14.95 Price CAD$12.95 Price £7.95 Price T12.95 Price USD$12.95
Highly interactive book with die-cuts throughout that are ideal for developing visual awareness, creativity, and imagination.
To play with this book, all you need is your finger. Take a pen, draw two eyes and a mouth, and there you are — your very own finger worm!
Follow finger worm around the world and beyond - gazing at the Eiffel tower, skiing down snow-capped mountains, flying to outer space and more! Pop a finger through this fun, interactive book ideal for infants and toddlers and watch them travel around the world and beyond! Take a pen, draw two eyes and a mouth, and there you are - your very own finger worm! From the innovative children's author, Hervé Tullet, and part of the beloved Let's Play Games series of board books, The Finger Travel Game will expand a child's creativity, stimulating thought and imagination.
Featuring thick board pages that are perfect for little hands to hold and turn. Encourages young ones to exercise fine motor skills in the context of humour and play.
From the hand and mind of Hervé Tullet, author of Press Here (over 1 million copies sold worldwide and a The New York Times bestseller for 3 years running).
Part of the 'Let's Play Games' series, which offers a range of thought-provoking concepts, formats, and visuals for young children, and has sold more than 250,000 copies worldwide.
Ages 1-3
Specifications:
Format: Hardback
Size: 210 × 150 mm (8 1/4 × 5 7/8 in)
Pages: 14 pp
Illustrations: 14 illustrations
ISBN: 9780714869773
Hervé Tullet (b. 1958) published his first book for children in 1994 and is now recognized as one of the world's most innovative children's authors. Known in France as 'the prince of preschool books', Tullet takes the concept of reading to a new level, inviting young minds to think imaginatively, independently and creatively. His titles include New York Times bestseller Press Here, as well as I am Blop!, The Big Book of Art, The Giant Game of Sculpture and the 'Let's Play Games' series of board books for young children, published by Phaidon. He lives in Paris.
"French-y and artistic, these cool board books will pique the interest of hip parents and their bébés." —Real Simple on Hervé Tullet
"Instantly engage the child from the very beginning... it is clear to see that they go far beyond the realms of everyday books; enlightening, inspiring and exciting children." —Family Fun Guide on Hervé Tullet
"Hervé 's work is a sumptuous visual assault to the eyes, a stylized celebration of color, of pattern, of textures. ...the brevity of text is precisely what brings the books to life." —Junior on Hervé Tullet
"pleasant interactive read" —Kirkus Reviews
"The French author/illustrator is a master at understanding what fascinates young minds" —UrbanFamily