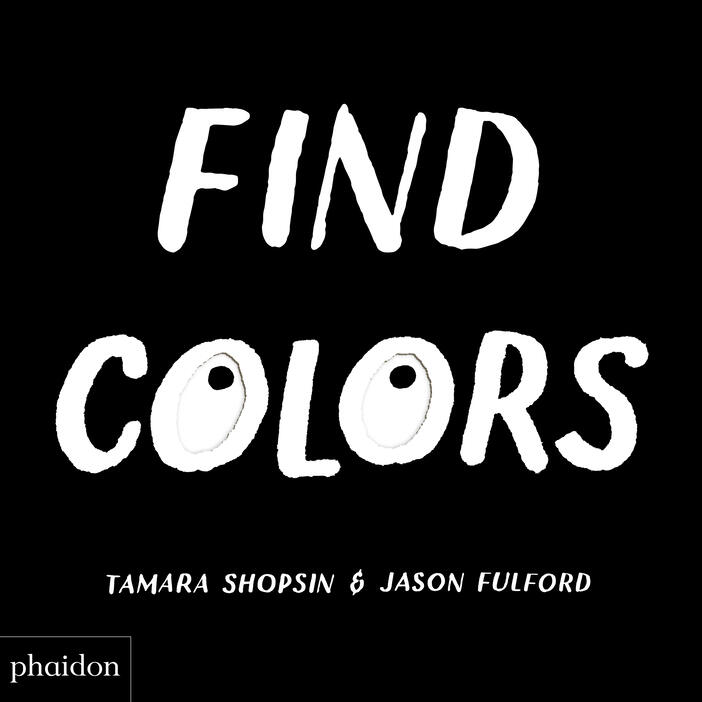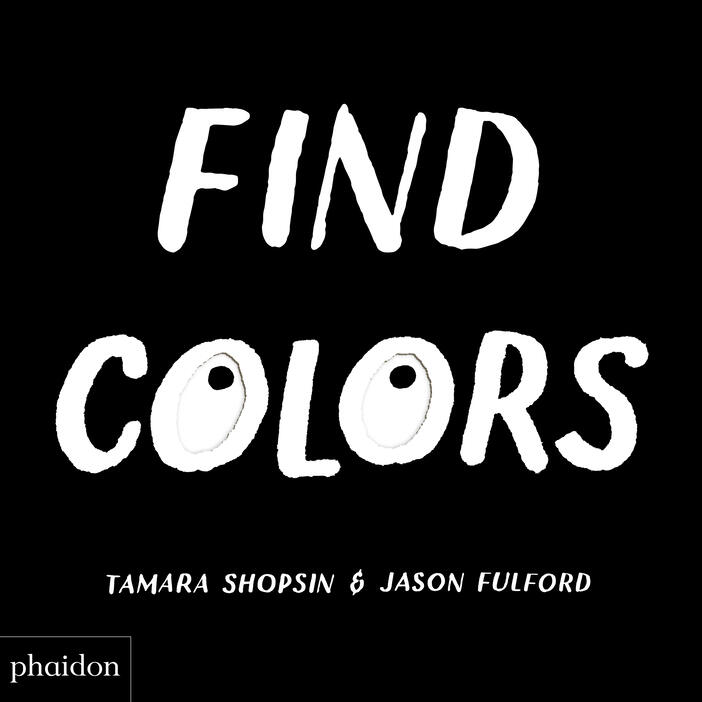 Find Colors: Published in association with the Whitney Museum of American Art
A colors book with no colors – instead, die-cuts to peek through and find them yourself
This introduction to colors integrates the reader's surroundings into carefully considered die-cut silhouettes, providing children the space to visually experiment. Readers will gaze around the room through a rooster-shaped hole in search of something red, through a sun-shaped hole for something yellow, through squiggly worms for something pink. Designed for the youngest readers, this sturdy board book features 12 die-cuts made to flip and carry on a color-seeking mission. Inspired by the Whitney Museum's approach to looking at art, these books provide a new way to look at the world.
Specifications:
Format: Board Book
Size: 191 × 191 mm (7 1/2 × 7 1/2 in)
Pages: 28 pp
Illustrations: 0 illustrations
ISBN: 9780714876597
Tamara Shopsin is a graphic designer, author, and illustrator. She is also a cook at her family restaurant, Shopsin's, in New York.
Jason Fulford is a photographer, designer, and cofounder of the nonprofit J&L Books. He lives in New York with his wife Tamara Shopsin.
"What is the deal with power couple Tamara Shopsin and Jason Fulford? These guys come out of nowhere and then produce two of the most original and interesting board books of 2018 out of nothing?... They're brilliant. In this book you have gaps in the pages and you walk around to fill those gaps with whatever color it's asking for. How has no one thought of this before?"—Fuse Eight Blog/SLJ.com
"Wife-and-husband team Shopsin and Fulford have done the impossible and reimagined the color concept book... Even though it is only black and white, it infinitely creative and colorful."—Kirkus Starred Review
"We're crazy about this new book and it for sure lives up to its name - it's bananas. And categorically brilliant."—Avery and Augustine
"The marvel of color and its varieties comes to young children in two snug little books by James Fulford and Tamara Shopsin. The first, These Colors Are Bananas, widens the idea of the natural color of natural things... The second... Find Colors, is a scavenger hunt shaped like a board book... The book encourages children to become color hunters, prowling and pouncing and, we can hope, developing an appreciation for the hues they discover."—Wall Street Journal
"[An] incredibly clever new board book about colour."—Avery and Augustine
"A fantastic book to give an active toddler to four year old who is learning colors... A great book for a learning station or to hand to an active child. ESSENTIAL."—Kiss the Book
"Inspired by the Whitney Museum's approach to looking at art, these books provide a new way to look at the world."—New York Metro Parents
"Find Colors encourages kids to use it as [a] DIY viewfinder, adding their own found colors to the die cut images."—100 Scope Notes, SLJ blog
"Inventive... This study interactive book will reinforce colours in a fun way."—Booklist
"This sturdy interactive book will reinforce color lessons in a fun way."—Booklist
"Even though it is only black and white, it is infinitely creative and colorful."—Kirkus Reviews
"In 2018 this duo has gone on to dominate the clever-but-fun-for-kids board book genre. Readers have to go on a color-seeking mission. You hold up the book and find the color it's asking for. So it's interactive AND gets you off your butt. Clever Clever."—School Library Journal/A Fuse Eight Production