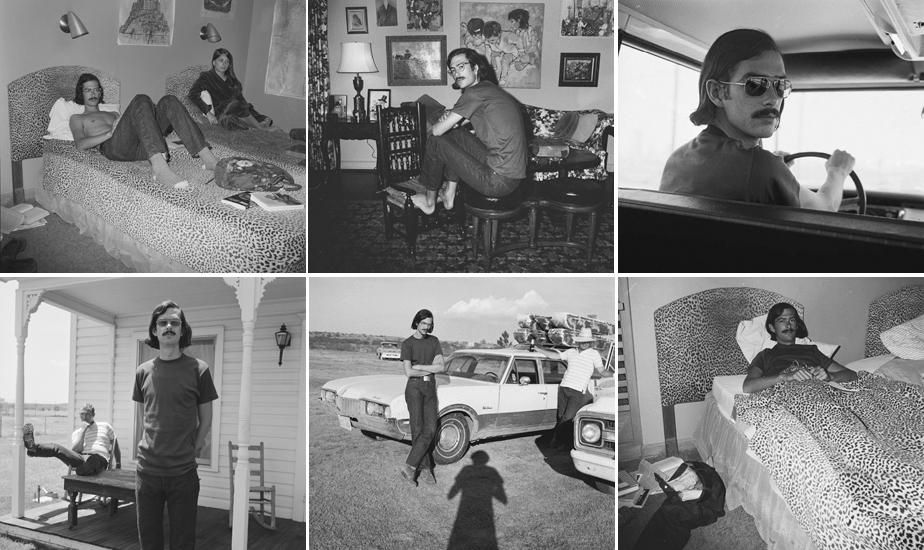 How Stephen Shore's serial pictures changed photography
Why did the MoMA photographer choose to photograph his friend every 30 minutes for a day back in 1969?

What's the secret to Stephen Shore's lifelong success? The artist sold his first photograph to New York's Museum of Modern Art at the age of fourteen, and has returned to MoMA this month, at the age of seventy, for a major career retrospective.

In the intervening years, Shore has kept his photography sharp by challenging himself. "Whenever I find myself copying myself – making pictures whose problems I've already solved –" he told us back in 2011, "I give myself new issues to pursue."

Shore came across such an issue in the late 1960s, when he first saw a copy of Ed Ruscha's conceptual photobook Every Building on Sunset Strip.

<!--[if gte mso 10]>

<![endif]-->

"It was at a loft in Soho in 1967 or '68," Shore recalls in our Contemporary Artist Series book. "The curator Kasper Koenig said 'I have something to show you,' and he unfolded the book on the floor, and I immediately went to Wittenborn bookstore and bought all of Ruscha's books, which I still have."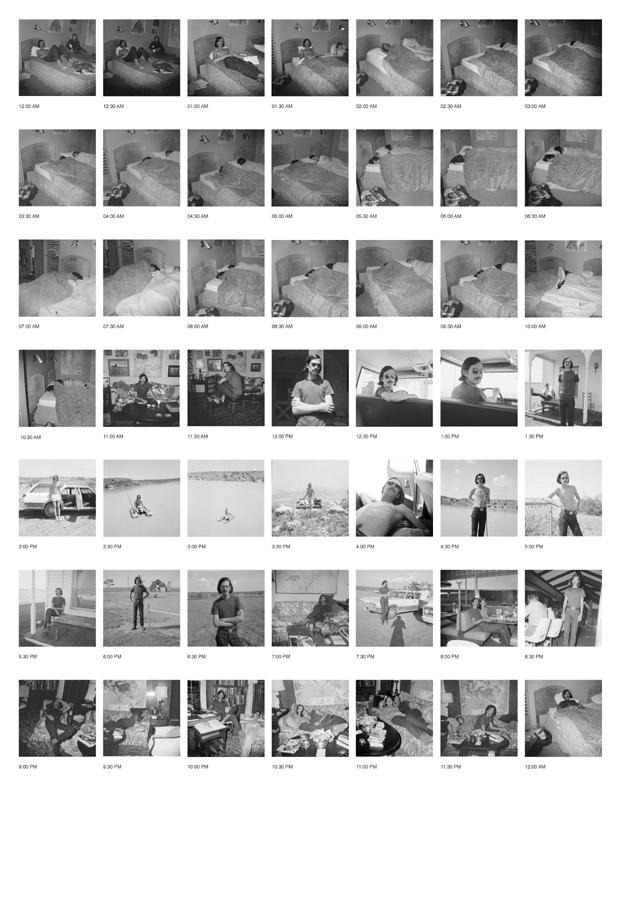 It wasn't the pin-sharp quality of Ruscha's images that struck Shore; it was more the ideas that lay behind them. Ruscha has described this book and others as showing little more than 'technical data'. Yet it was this disregard for perfectly timed and conceived photographs that appealed to Shore.
Ruscha, alongside other photographers such as John Coplans and Dan Graham, developed the medium as a kind of conceptual art, which placed emphasis on the ideas, rules and precepts behind the images, rather than exquisitely shot images.
Pretty soon, Shore decided to try a similar technique himself, producing the first of his serial images, which are currently on display at the MoMA retrospective. Here's how the art critic Christy Lange puts it in our Shore monograph.
"In the late 1960s, Shore began experimenting with conceptual techniques, shooting several black and white series on a trip to Amarillo, Texas, in 1969. One of these, July 22 1969/July 23, 1969, pictured his friend Michael Marsh (who would feature in Shore's photos throughout his life) at thirty-minute intervals over a period of twenty-four hours. The first image was taken at midnight with Marsh disappearing under a leopard-print bedspread, followed by images of him sleeping, taken throughout the night from slightly different angles.
"Over the course of the following day, we see Marsh by a lake, on his front porch, draped around his girlfriend, then disappearing again under the same bedspread to repeat the process all over again."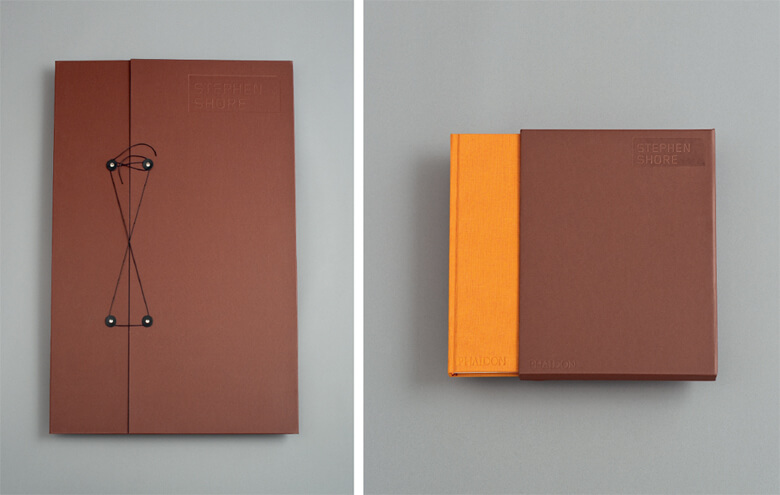 Shore timed each exposure to the second. "I didn't want to wait for a good moment to take a photograph, around that time. I wanted to do it at exactly that time."
It's hard not to see Shore's self-imposed strategy as being in direct opposition to Henri Cartier-Bresson's decisive moment; just as the matter-of-fact shots seem to question the notion of the photographic genius, capturing human behaviour just so. The old guard may have baulked at the notion that this was art, yet other, more open-minded viewers understood the appeal.
In adopting a technique favoured by Ruscha and co., Shore broke with the old humanist traditions, to pioneer a new high concept style of photography, which would culminate in numerous subsequent projects, from his 1972-3 tourist-style road trip series, American Surfaces, to his 1971 show of found photography, All the Meat You Can Eat, and influence generations of other practitioners.
You can buy a limited edition tritone lithograph of July 22, 1969,  just like the print currently on show at MoMA, here as part of our collector's editions. Printed in 2008, the work is one of an edition of 100, is signed and numbered by Stephen Shore, and comes with a hardbacked presentation case, alongside a limited edition hardback of our Stephen Shore monograph. Go here to find out more.