Looking back at Danny Lyon's convicts
What are the prisoners trying to tell us in Lyon's seminal 1960s prison book, Conversations with the Dead?
Browsing the pages of Danny Lyon's excellent Conversations with the Dead, his 1967-1968 study of life in Texas penitentiaries, you are struck by his photographs of the prisoners themselves – often un-named, referred to only by the length of their sentence and their crime. Rarely do they look like scowling, hard-bitten recidivists. They look like specimens of regular American manhood who have somehow lost their way. It would be naïve to think that they were not guilty of the charges for which they are serving time but there is something accidentally angelic about the stained white uniforms they are obliged to wear, as if they have temporarily forfeited the regular dark hues of civilian status.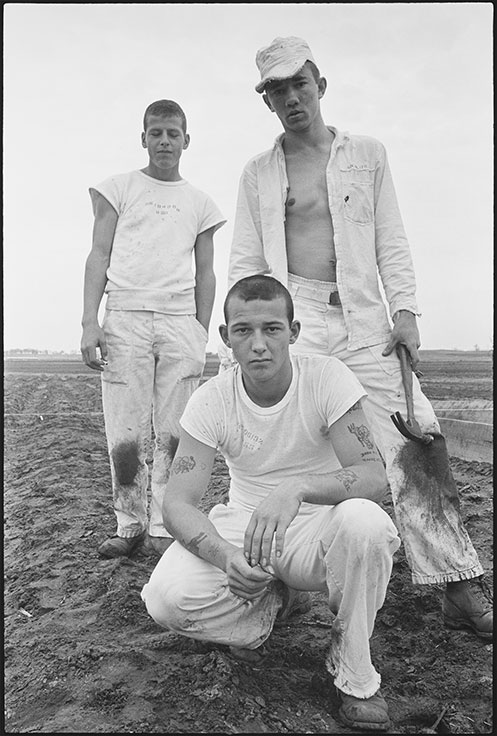 In the face of this, Lyon is determined in his pictures to convey the dignity of the prisoners in the face of their degraded circumstances and, as are the convicts themselves. Take "Two years, burglary" on page 45 (top). Staring out from beneath a white hat while out on the prison farm, he looks barely out of his teens, and, you suspect, not a particularly effective burglar, as his current incarceration would suggest. Yet there is also about him a resignation to his present circumstances and perhaps a quiet determination to turn his life around somehow.
Meanwhile, on page 39, one of three convicted 18 year olds crouches down as if he's the lead singer of a rock band posing for a press shot. It's not that he's romanticising his "con" status; he's merely a young man asserting his pride and seizing his opportunity to do so in front of the camera. He is somebody. And then, on page 35, "Four Years, burglary" stares at us in a defiant, almost accusatory manner as if to suggest that whatever he might have done, he himself is the victim of a higher injustice.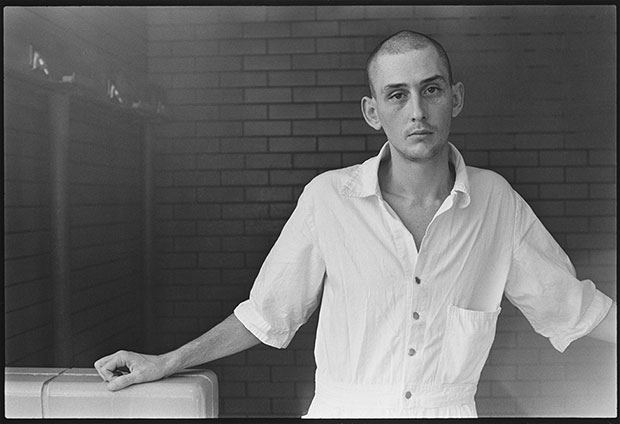 We hope you have enjoyed this brief insight into this book. You can find out more about it here, and pre-order your own copy here.