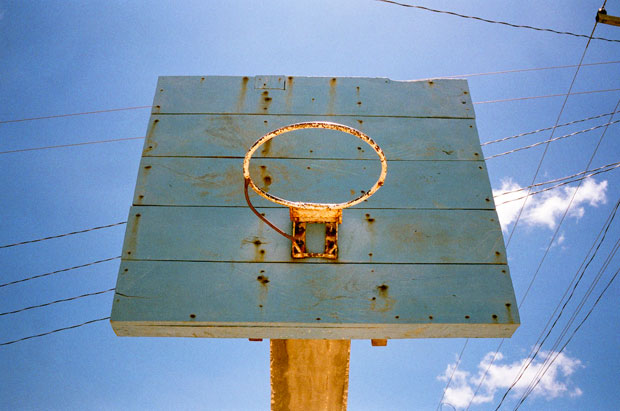 Shooting hoops with Adrian Skenderovic
Paris-based photographer collects lost basketball hoops while on his travels
Paris-based street photographer Adrian Skenderovic turns his attention away from the busy sidewalks and towards what are almost neglected, deserted idylls for his latest series of photographs, Lost Hoops. It's pretty much impossible to imagine the shouts of players as they pass the ball or a loud cheer following a slam dunk. Indeed, these basketball hoops have definitely seen better days - a fact the photographer seems to revel in.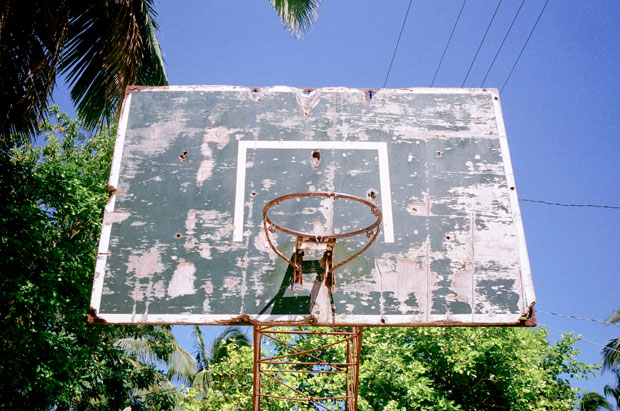 Shot on his travels these hoops are clearly not situated on any regular inner-city basketball court – many of them are surrounded by tropical plants, trees and fields. Some are better off than others, still accompanied by a tarmac with all its markings, others barely even have the remainders of a backboard after years of use and minimal repair. Artfully shot, it's hard not to feel sorry for these unused and neglected hoops despite their bright and sunny environments. You can see the full series at his website adrianskenderovic.com.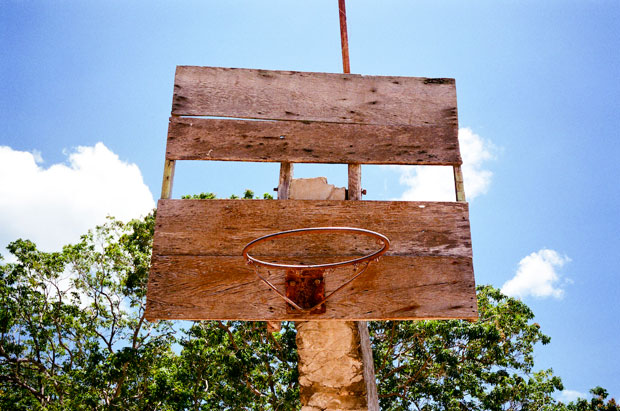 And if you're a fan of this kind of stuff you should consider our book Art and Photography. It's without doubt the most authoritative and wide ranging survey to explore the place of photography in contemporary art. International artists of the last four decades are each represented by a significant work or series, accompanied by beautifully lucid explanatory texts. In fact it includes descriptive pieces by some of the most significant writers of the late 20th century, such as the theorists Roland Barthes and Jean Baudrillard, and artists Victor Burgin and Jeff Wall. Check it out in the online store now.