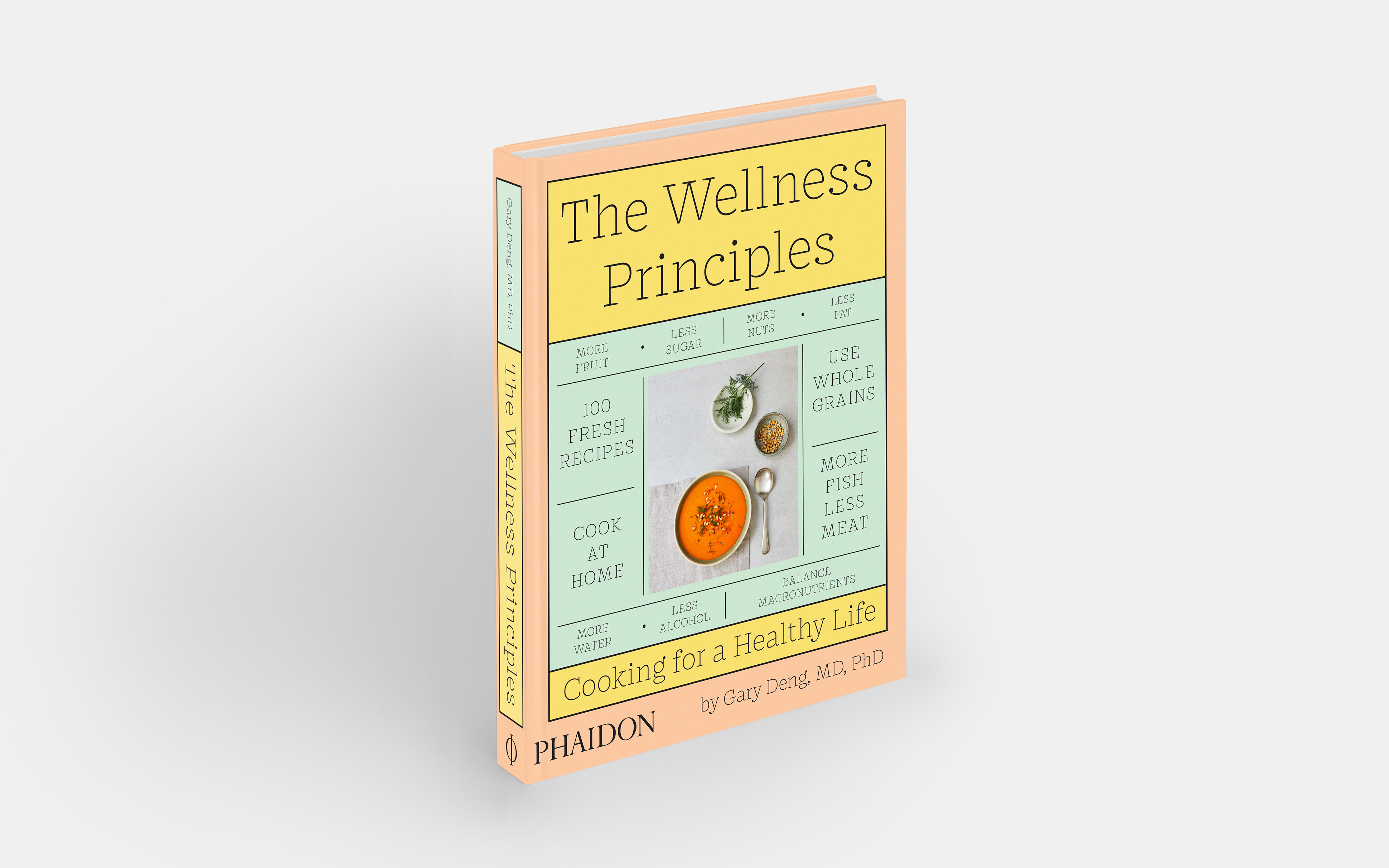 All you need to know about The Wellness Principles
Want to eat well, live well, and stay well? Then the world-renowned doctor Gary Deng will see you now
Gary Deng had a problem with illness. That isn't, in itself, hugely surprising, as he is the highly respected Medical Director of Integrative Medicine at Memorial Sloan Kettering Cancer Center, and also a Clinical Professor of Medicine at Weill Cornell Medical College, of Cornell University - both in New York City.
Dr. Deng's problem with illness was unusual, since it reached beyond the remit of the hospital ward and the medical college. As he explains in his debut book, The Wellness Principles: Cooking for a Healthy Life, he had reached a point, in the early part of his career, when he noticed he "could treat patients with a chronic medical problem, make them better, and discharge them from the hospital, only for them to be readmitted for the same problem not long afterwards.
Pages from The Wellness Principles
"For example, there were patients admitted for lung illness requiring respiratory support, yet they continued to smoke after their release and fell ill again soon after," he explains in the introduction to his new book. "There were patients admitted for a heart attack, had coronary artery stents put in, yet continued to eat buttery steaks and French fries regularly, then had another cardiac event. I felt as if we were often putting out fires, temporarily tidying up a cluttered house that still had tinder and burning candles everywhere. Without day-to-day health maintenance, the human body will deteriorate as we get older and reach one breaking point after another."
Deng eventually chose to guide his patients towards healthier lifestyles, outlining how, when outside of a medical setting, they could still care for their bodies and minds by both eating and living healthily.
Of course, not everyone can benefit from the guidance of such an esteemed and caring medical professional, so this season Phaidon has set some of Dr. Deng's best ideas, approaches and meal recipes down in one book.
That's right, recipes; because Deng is not only an eminent physician, but also a dedicated home cook. He discovered the joys of food as a teenager, and later, while completing his PhD, he explored his passion for cookery in earnest. "And the more I enjoyed it, the more thought and heart I put into it, the better I became at it, and so my cooking improved," he reveals in the book.
The recipes included in the book are the very same ones Deng serves to his own family. They aren't part of some unusual diet, or eating fad, but are instead guided by tried-and-tested and well-proven nutritional principles.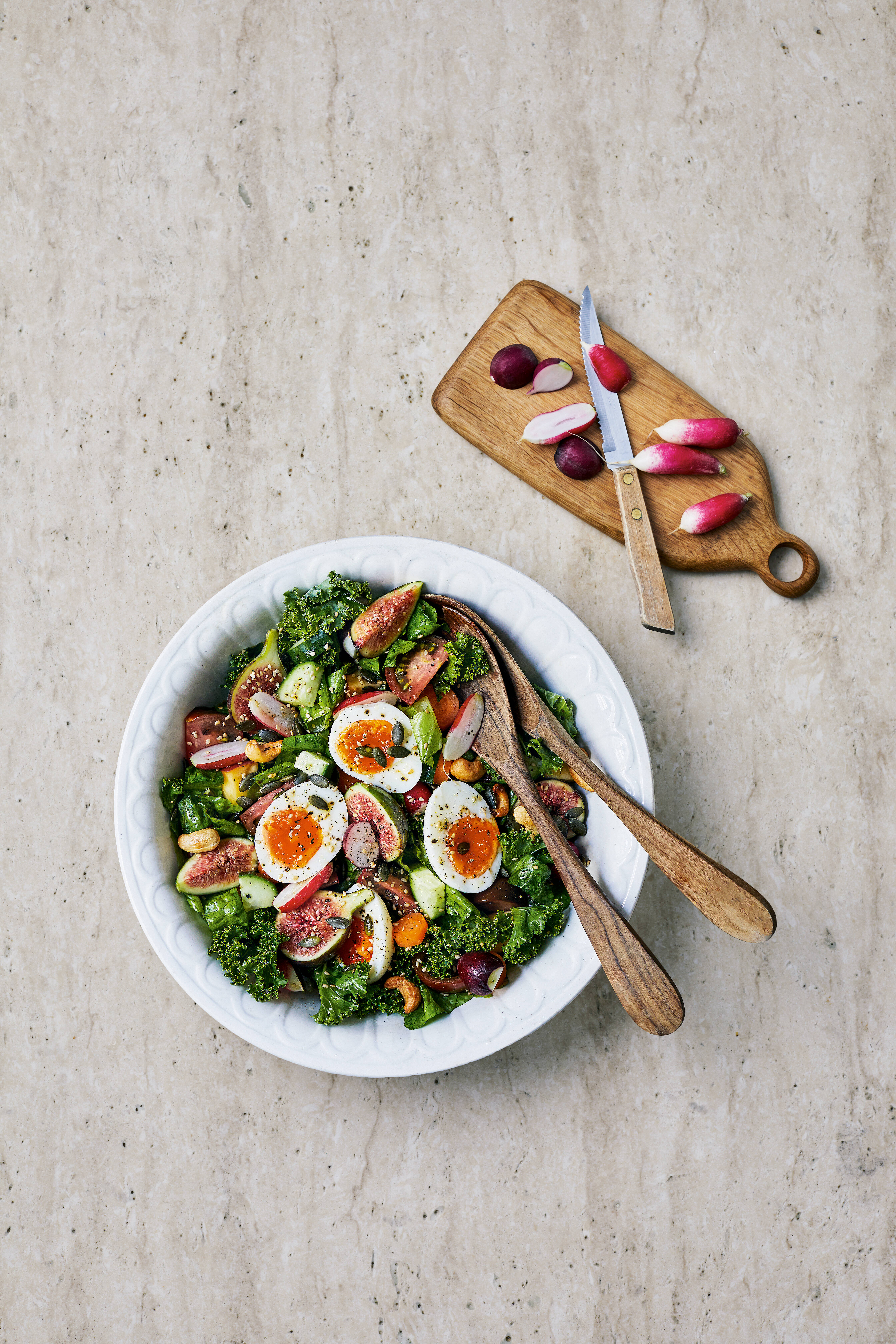 Full Spectrum Salad. Photography: Luke Albert
"Each recipe uses healthy ingredients—plant oils instead of butter, very small amounts of sugar, and less salt than typical recipes," he writes. "They are heavy on fresh vegetables, whole grains, and seafood, although there are a few meat dishes for a change of pace from time to time. The proportion of vegetables on the plate might be of a larger quantity than usual. There are no desserts made from refined flour in the traditional sense; instead, the recipes feature fruits and nuts with little added sugar, taking advantage of the sweetness offered by the ingredients themselves. I also use healthy cooking methods such as sautéing, baking, boiling, and steaming to get the maximum nutritious benefits from the ingredients."
Each of these 100 recipes comes with pairing suggestions to balance out each meal; for example, granola is paired up with a bowl of berries and a smoothie at breakfast, while pan-seared sea bass goes with a grain dish and a salad for lunch.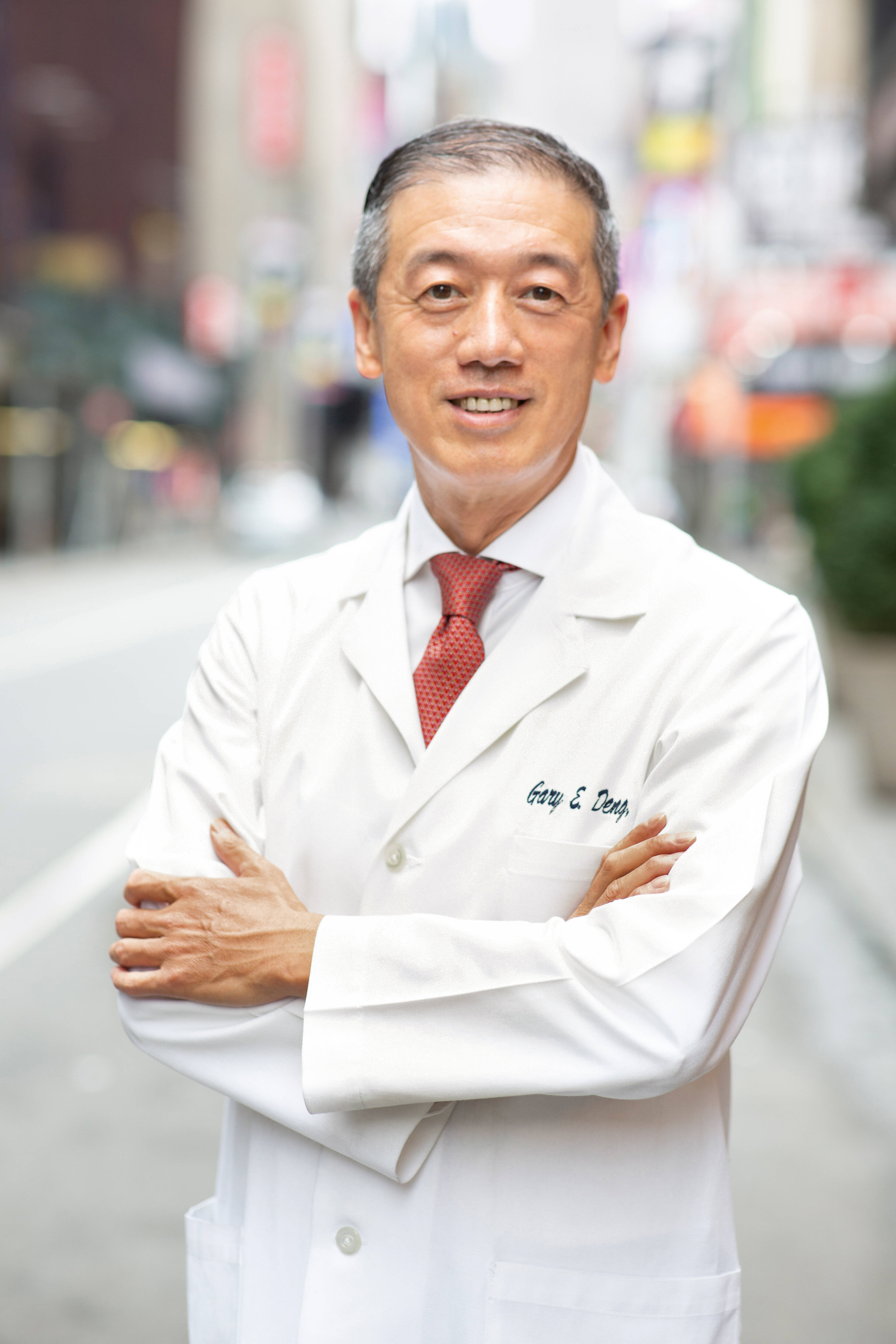 Gary Deng, MD, PhD. Photo by Stephen Cardone at NY Headshots
There's also wider advice on everything from yoga to sleep, and our microbiome to our exercise regime. Dr. Deng, who received his medical degree from Beijing Medical University, and his PhD in Microbiology and Immunology from the University of Miami School of Medicine, draws on both Eastern and Western philosophies of self-care, to offer a holistic approach to health. Take this advice, and these recipes to heart, and you may never need to call on such a talented medical professional as Dr. Deng ever again. To find out more and order your copy go here.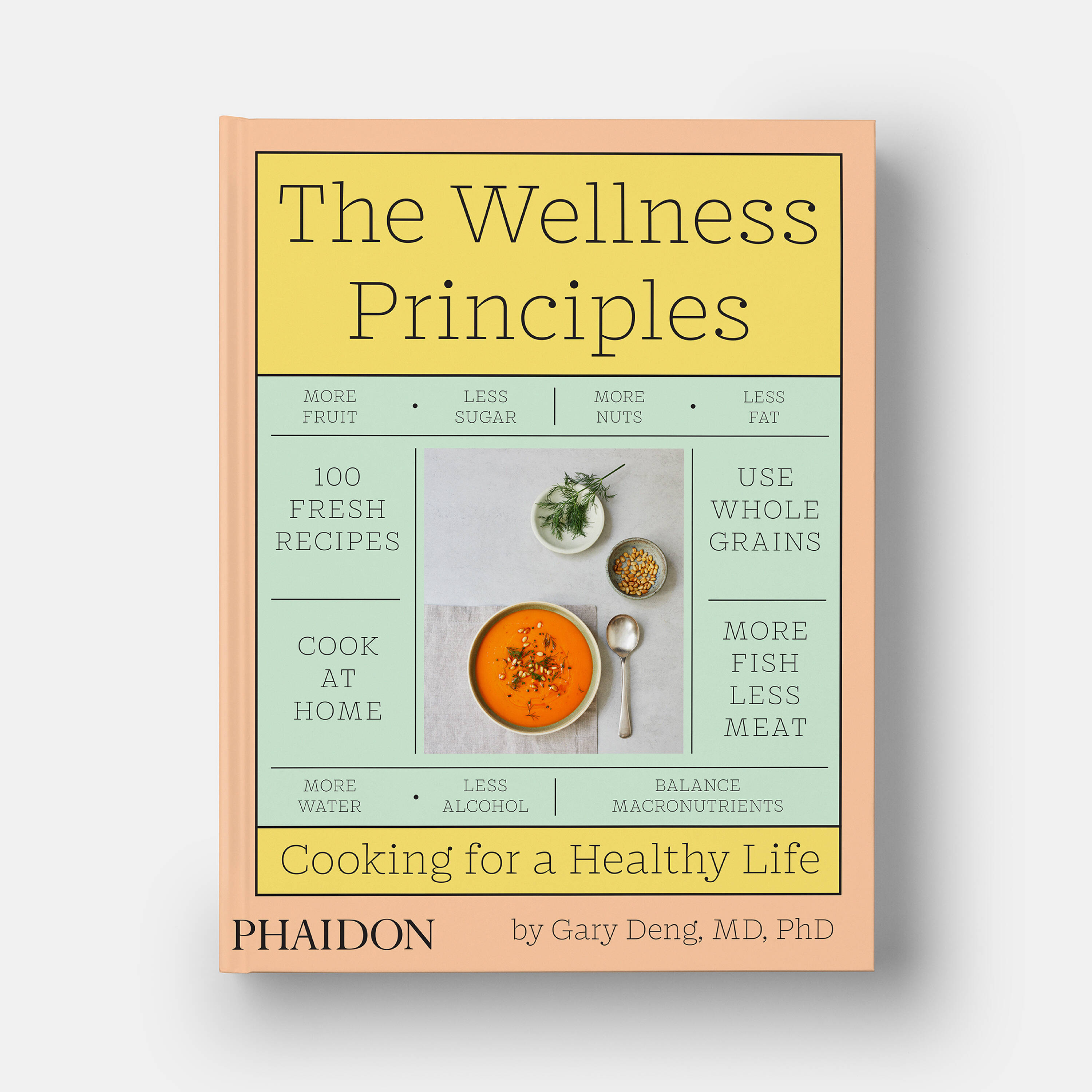 The Wellness Principles