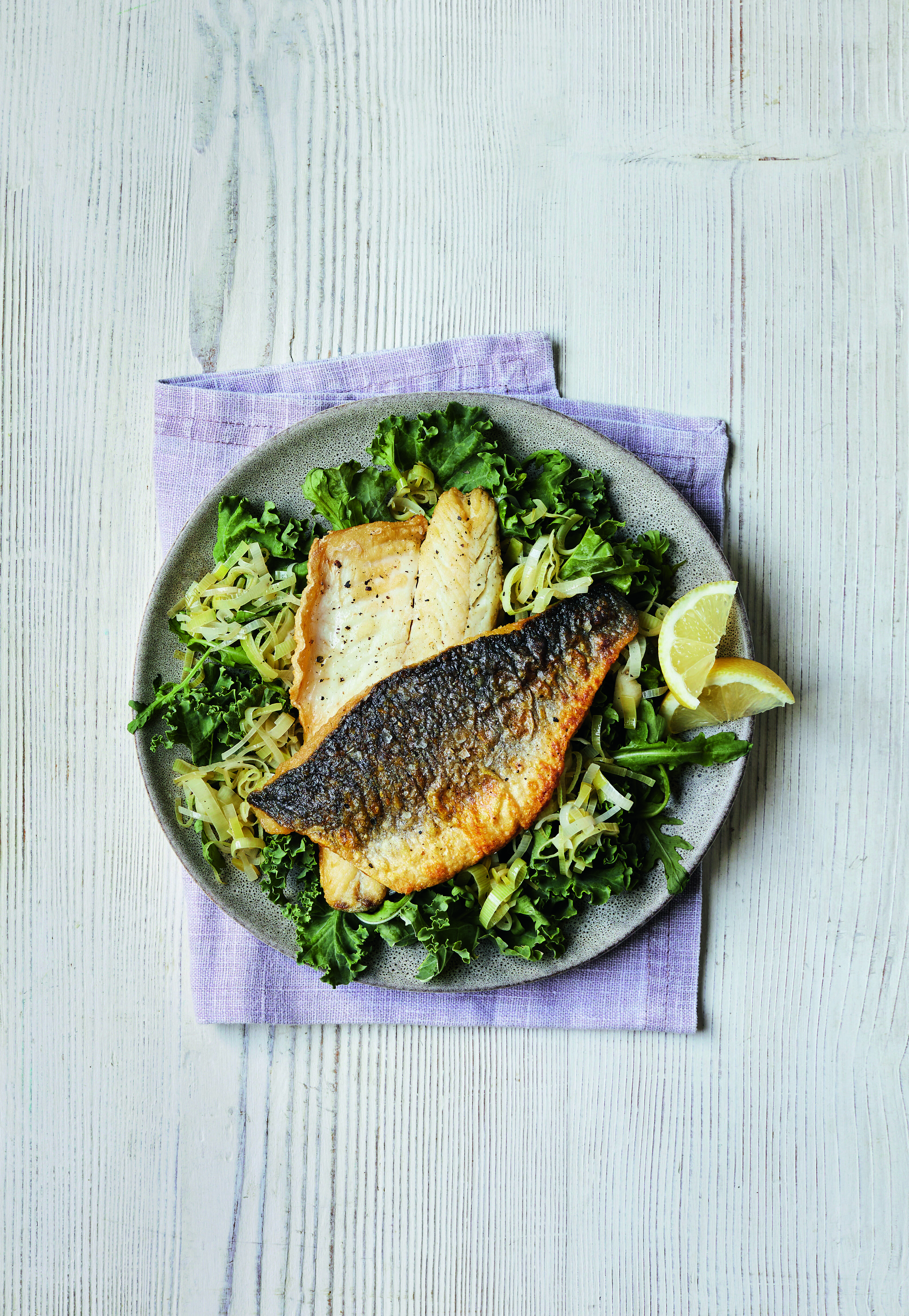 Try this Wellness Principle next time you fry
Whether in a sizzling pan or nourishing your body, Dr Gary Deng knows that not all oils are the same
Gary Deng has a few tips for your condiment cupboard. This might sound strange, since Dr Deng is a very busy man. The Chinese-born, New York-based doctor is the Medical Director of Integrative Medicine at Memorial Sloan Kettering Cancer Center, and also a Clinical Professor of Medicine at Weill Cornell Medical College, of Cornell University.
Few of us are lucky enough to be seen by Dr Deng personally. However, in the course of his medical career, he has learned that good health outcomes aren't restricted to the hospital consultation room, but flow from myriad health choices each of us makes every day.
In his debut book, The Wellness Principles: Cooking for a Healthy Life, Dr Deng sets out to steer readers towards better choices. In part this new title is a cookbook, as Deng is a great amateur cook, but it also features advice on everything from sleep to superfoods.
Take this advice on fat. Fats, as any good nutritionist knows, are packed with energy. Dr Deng likens the body's fat deposits to "the garage, attic, or storage room." Why? Well as he explains, "when we have more stuff than we need, we put it there for future use. When we are running short, we take it out. This makes a lot of sense, since throughout human history, most people didn't have a constant food supply, so when there was food, people would eat as much as they could in order to store the excess. In our day and age, food is more abundant and accessible, and it is too easy to eat more than we need."
Dr Deng counsels against eating or cooking with animal fats, such as butter, lard and tallow, as these are high in saturated fats, and so not good for our health. "Plant oils are better: Olive oil, sunflower seed oil, safflower oil, canola (rapeseed) oil, and avocado oil are all high in monounsaturated fat, a particular healthy type of fat," he writes.
And that last plant oil he mentioned offers an additional bonus. "Avocado oil has the added advantage of having a higher smoke point (about 480°F/250°C) than olive oil (about 375°F/190°C), so can be used when high temperature searing is needed," he explains.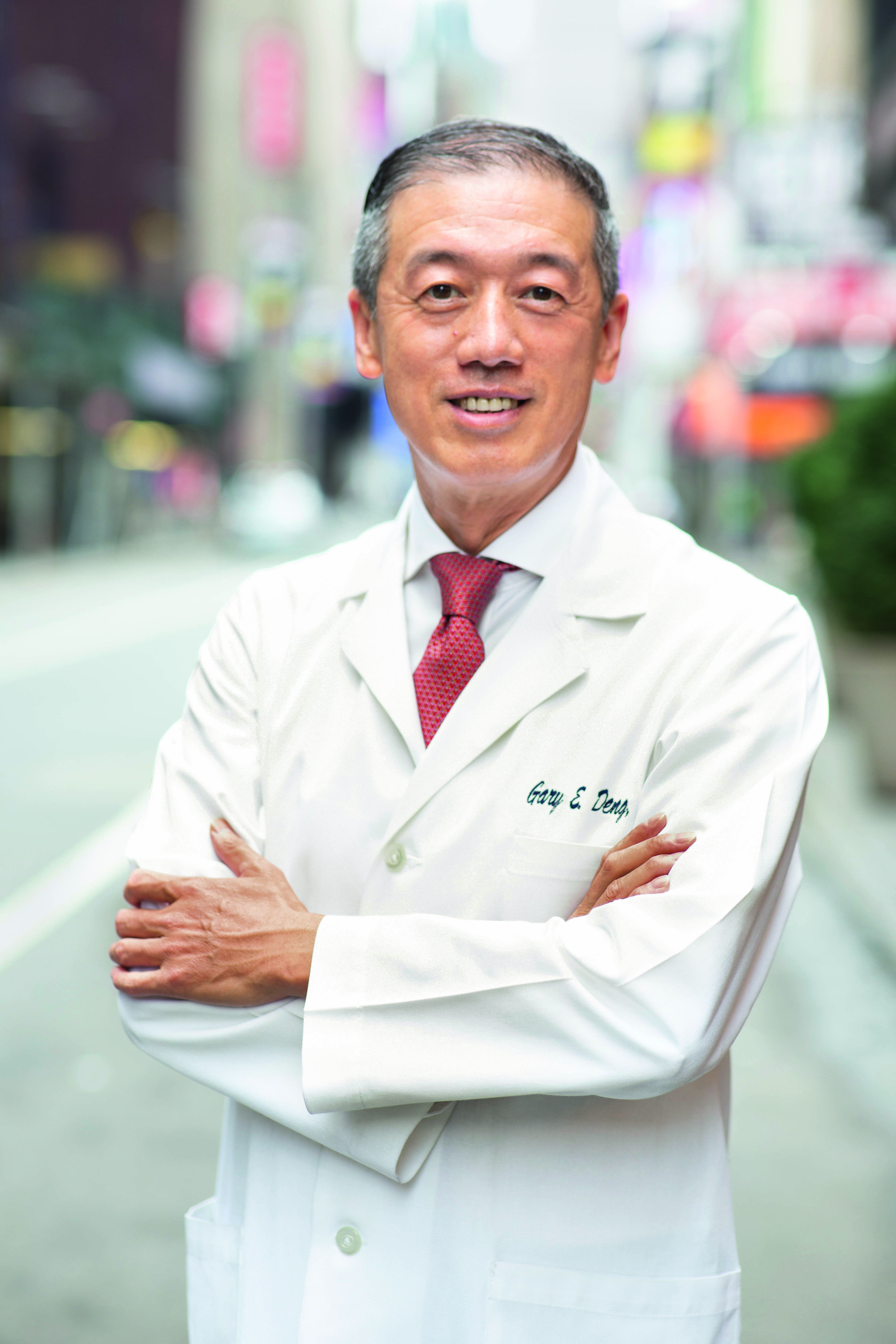 Dr Gary Deng
That's great news for all those amateur fry cooks out there currently favouring beef tallow for its comparatively high smoke point. Switch to avocado, and you'll have equally crispy fried food, and it will also be healthier. Indeed, you could put it to the test by cooking Dr Deng's recipe for pan-seared sea bass. This delicious fish, as the good doctor points out, has flakey white flesh, a mild, slightly sweet taste and is packed with healthy marine protein. The high temperature avocado oil enables cooks to really crisp up the skin.
To make it you'll need two skin-on sea bass fillets (6–8 oz/175–225 g each), halved crosswise; a ¼ teaspoon plus a pinch of coarse sea salt; three tablespoons avocado oil; a leek, white and light-green parts only, halved lengthwise and finely sliced; two tablespoons of dry white wine; 5 oz (150 g) of baby greens, such as kale, spinach, or arugula (rocket); the juice of ¼ lemon, plus wedges for serving (optional); and a pinch of freshly ground black or white pepper.
Pat the fish fillets dry. Sprinkle a ¼ teaspoon of the salt all over and rub it in. In a large frying pan, heat the avocado oil over high heat until you see ripples. Carefully place the fillets in the pan, skin-side down. Press down gently with a flat spatula for 30 seconds to prevent the fillets from curling up when the skin contracts. Cook undisturbed until the bottom half turns opaque and the fillets can move freely when the pan is shaken, two to three minutes. Flip the fish carefully with a flat spatula, taking care not to break it apart. (You can press a spoon on the flesh side to prevent the fish from moving while you slide the spatula under the skin side.)
Press down with the spatula for a few seconds to let the fish come into contact with the pan. Cook until the flesh side just turns opaque, one to two minutes. Remove to a plate and set skin-side up. (Don't overcook it. The fish will continue to cook after it's out of the pan.) Add the leek to the oil remaining in the pan. Cook over medium heat, stirring occasionally, until softened, 2–3 minutes. Add the wine and the remaining pinch of salt and stir to combine. Divide the baby greens among four plates. Top with the leek and then the seared fish. Drizzle the lemon juice around (but not on) the fish to keep the crispness of the skin. Sprinkle with the pepper and serve with the lemon wedges, if desired.
For a fuller recipe as well as much more besides, order a copy of The Wellness Principles here.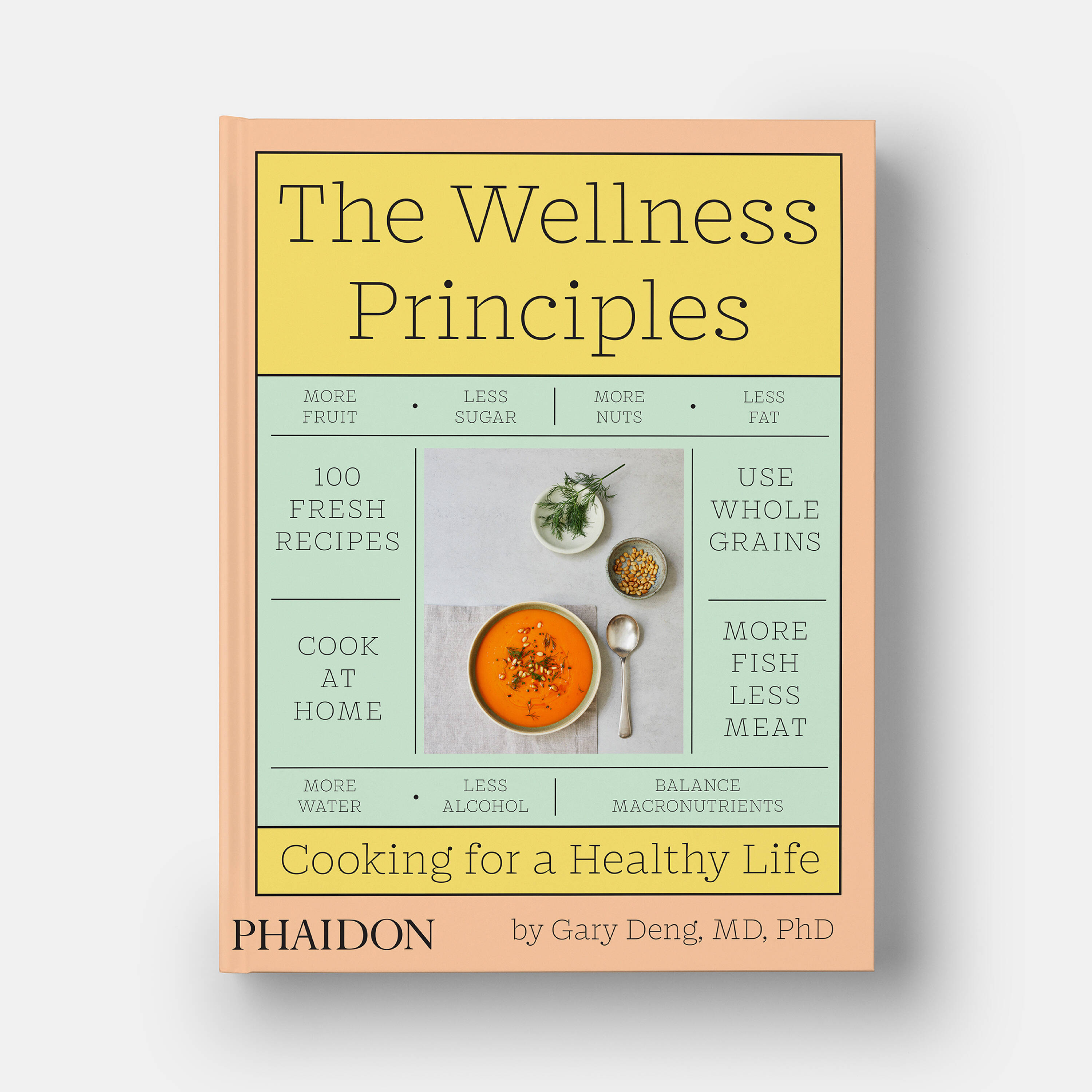 The Wellness Principles