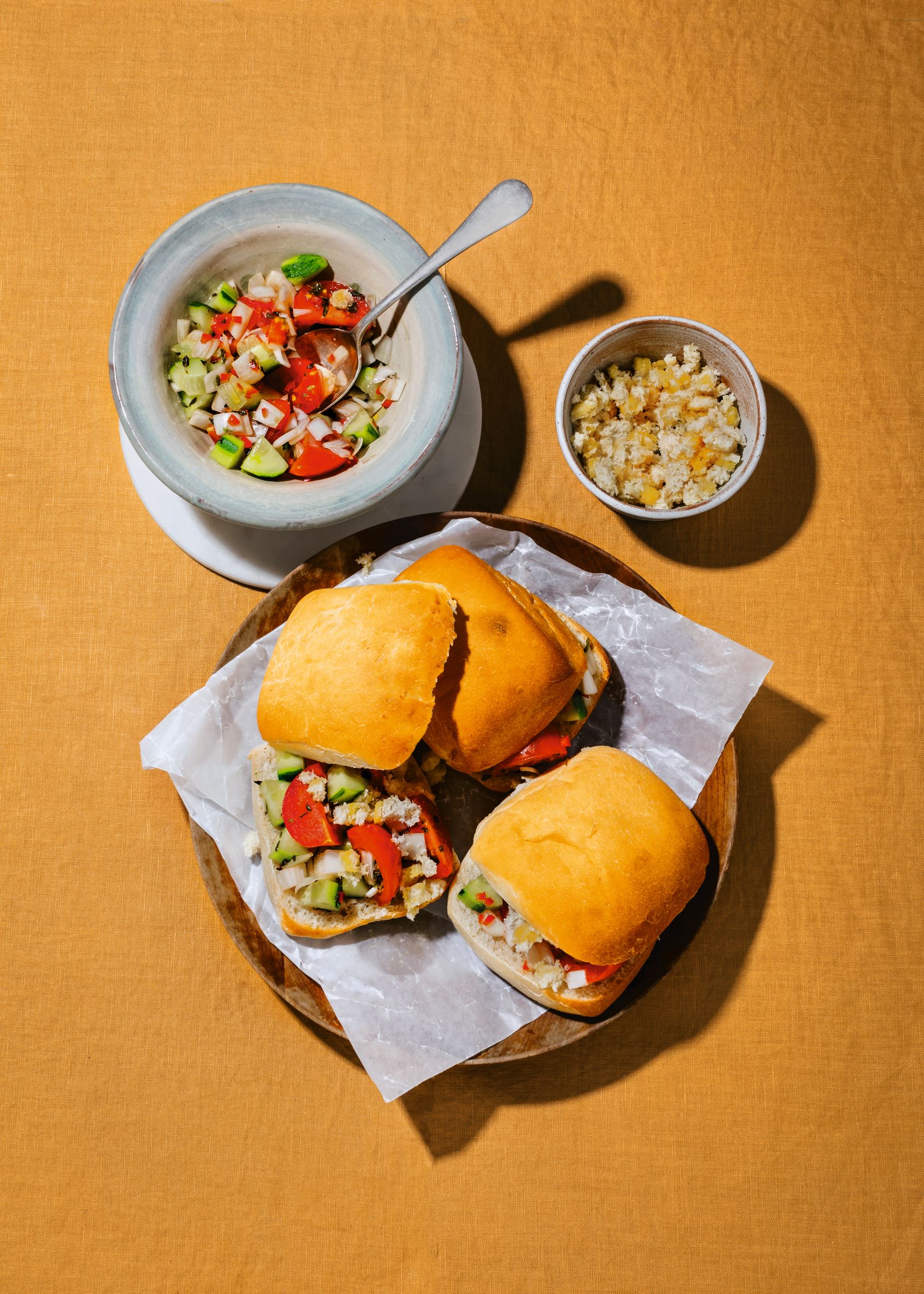 The Phaidon Nutri Blast - Harvest Salad Sandwiches
This quick Italian lunch, as featured in The Vegetarian Silver Spoon, is a great dish to make while working from home
Many of us are discovering that social distancing, or working from home, might last quite a bit longer than we had initially imagined. With this in mind, it's probably a good idea to keep yourself well fed, and maybe try a few, different, easy recipes, such as this one from The Vegetarian Silver Spoon. All the ingredients are relatively easy to get hold of, and it only takes 15 minutes, though the recipe does advise you to let the salad rest for half an hour, so maybe make it during a morning break, so it's ready in time for lunch.
Here's what you need: 4 crusty rolls; a ¼ cup (60 ml) plus 2 tablespoons of extra virgin olive oil; 2 cucumbers; 4 tomatoes on the vine, cut into wedges; a white onion, finely diced; a small hot chile, seeded and minced; a pinch of dried oregano; salt.
Cut off the tops of the rolls and set the tops aside; pull out the soft bread inside the rolls, creating a cup. Finely chop the bread you removed, put it in a small bowl, and drizzle it with 2 tablespoons of the olive oil. Peel the cucumbers in alternating strips and cut them into small chunks.
Put the tomatoes in a large bowl. Add the cucumbers, onion, and chile and drizzle with the remaining ¼ cup (60 ml) oil. Season with the oregano and a pinch of salt and toss to combine. Divide the salad among the four rolls and sprinkle with the chopped bread. Place the tops back on the rolls, press gently, and let them rest for 30 minutes before serving.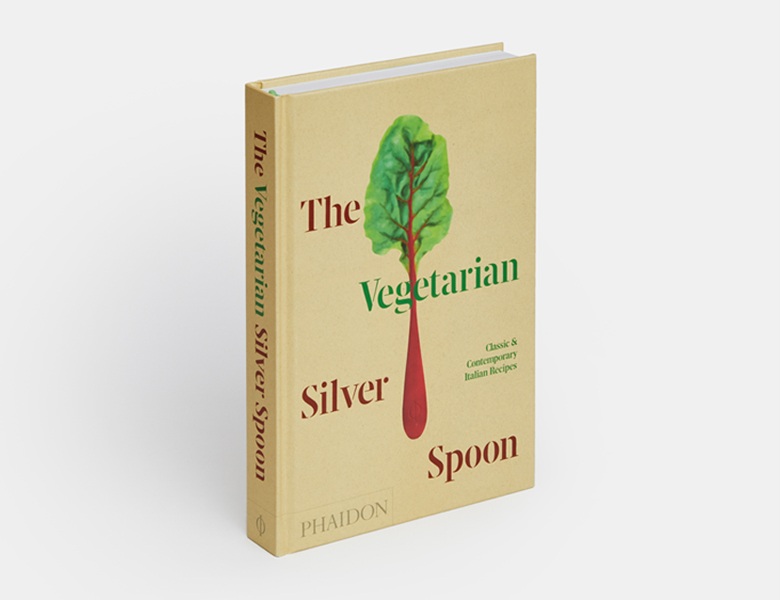 For many more healthy, easy recipes like this get a copy of The Vegetarian Silver Spoon here; and if you're thinking about growing your own peppers or tomatoes, then take a look at Aaron Bertelsen's new book, Growing Fruit & Vegetables in Pots.