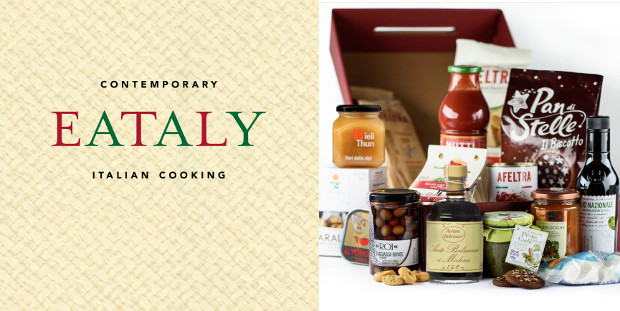 Great recipes deserve great ingredients
Couple our great new book Eataly with one of the regional gift boxes from the Italian food company this Christmas
Vanity Fair commended it for its "fresh Italian twists", Tasting Table website called its visual glossary "the most useful 40 pages ever published in a cookbook" and The Times Literary Supplement referred to it as no less than "a bible, a guide for modern life".
With reviews like that you'll want to buy Eataly: Contemporary Italian Cooking for the home cook you'll be spending most time with this Christmas. But before you do, might we suggest you couple our great book with a gift box from Eataly itself. After all, if your giftee is going to master the best modern Italian recipes from the largest and most prestigious Italian marketplace in the world they'll want the ingredients to do so won't they?
Created in collaboration with Eataly, one of the greatest Italian food brands, our new book features 300 landmark recipes highlighting the best of contemporary Italian home cooking. Excellent, fail-safe recipes and new ideas are presented in a sophisticated package, making this a must-have book for everyone wanting to learn about how Italian food is cooked today. And this great book becomes an even better gift when you couple it with one of Eataly's gift boxes.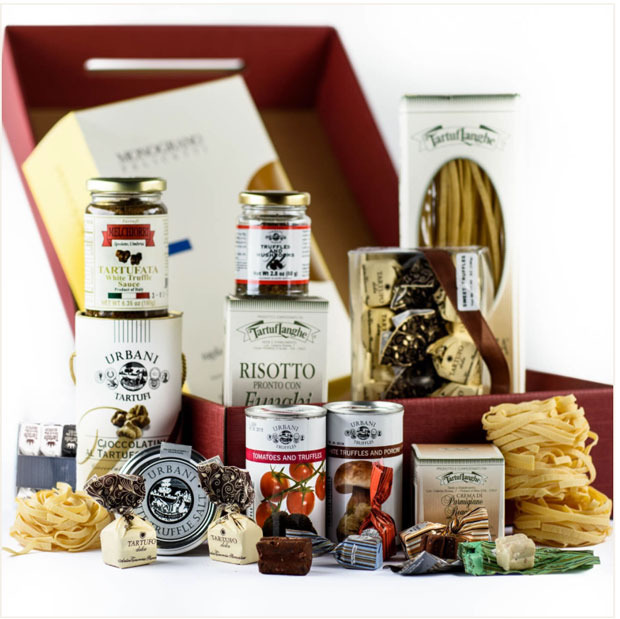 Each curated box is packed with Italy's most iconic, high-quality ingredients. Choose from regional gift boxes which introduce the typical food and drink of Italy's unique regions and cities, from northern Milano to southern Sicilia; or pick a holiday gift box which does some very smart mix and matching for you.
If you want to gift the perfect taste of modern Italy buy Eataly: Contemporary Italian Cooking here then head over to Eataly.com for a truly modern approach to Italian cooking. Now, shall we go for the red or the white?