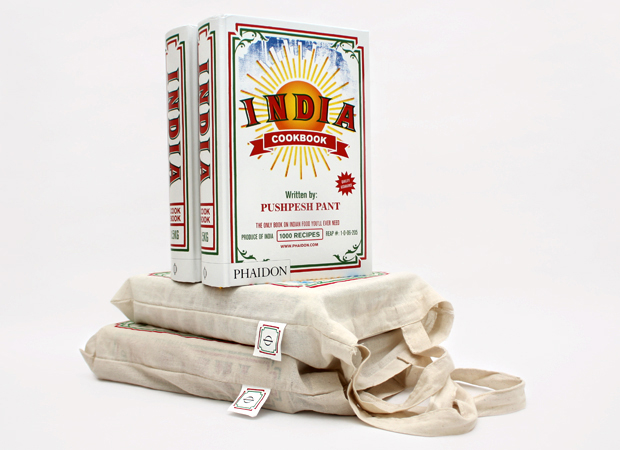 India Cookbook: voted best Indian cuisine cookbook in the world
India Cookbook takes first place at the Gourmand Cookbook Awards 2011 in Paris
Phaidon's India Cookbook has won 'Best Indian Cuisine Cookbook in the World' at the 2011 Gourmand Cookbook Awards, held at Le 104 Cent Quatre in Paris last night (3 March).
Compiled from over 20 years of research by author and culinary academic Pushpesh Pant and drawing on over 1000 recipes from all over India's gastronomic regions, it is the first comprehensive home cooking guide to India's rich and colourful culinary heritage. The design and presentation of India Cookbook - which comes in a bag reminiscent of that of an Indian rice bag - has also been praised for its impact and originality.
The Gourmand Cookbook Awards is presented annually at the Paris Cookbook Fair and includes entries from authors and publishers in over 150 countries.
India Cookbook's win builds on Phaidon's previous success at the awards; Phaidon won 'Best Cookbook Publisher in the World' last year; the bible of authentic Spanish cookery 1080 Recipes was named 'Best Cookbook Design in the World' in 2008 and _Breakfast Lunch Tea _triumphed in 2007, winning the categories for 'Best Woman Chef Book', 'Best Cookbook Photography' and 'Best Cookbook Design'.