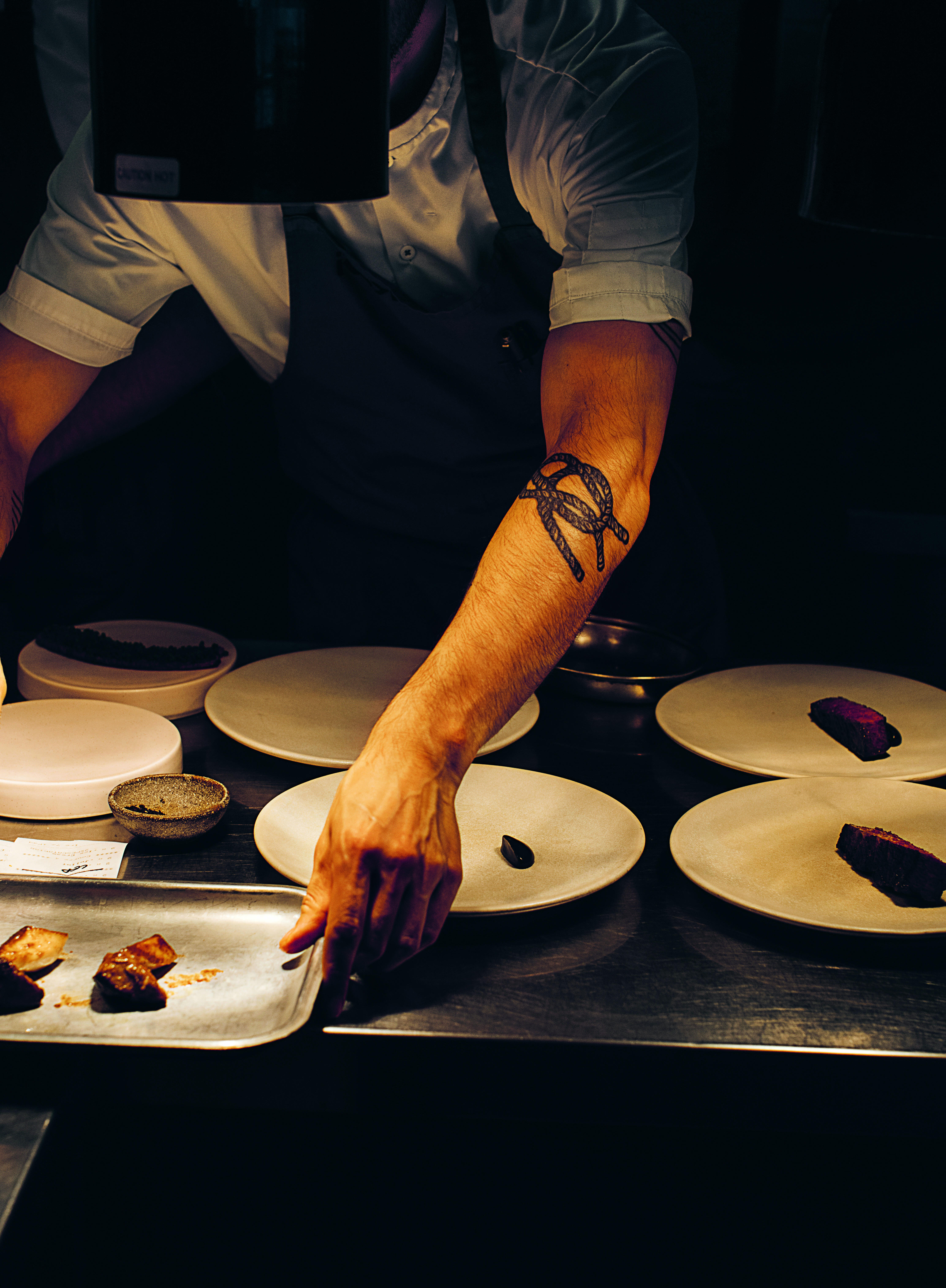 Why you shouldn't call Ikoyi an African restaurant
Jeremy Chan may draw on the culinary traditions of West Africa, but his culinary influences are as mixed and spicy as a bowl of jollof rice
The founders of Ikoyi appreciate the problem of a little too much 'good' publicity. British-born chef Jeremy Chan opened the original version of this Michelin-starred London restaurant with his childhood friend and business partner Iré Hassan-Odukale in 2017, and soon received some very positive write-ups in the national press.  
"Although their glowing words meant the restaurant was busy, the narrative of West African cuisine we'd been trying to avoid took hold," explains Chan in Ikoyi A Journey through Bold Heat with Recipes. "The tagline 'Central London's first Nigerian restaurant' meant Ikoyi was fully booked with guests from the Nigerian diaspora living in London.
And nearly every dish was sent back to the kitchen. "Angry faces stared at me furiously, wondering why servings of raw fish were being lauded as authentic representations of Nigerian cuisine. I laughed and cried at the lengthy, hateful one-star reviews quickly building up on websites: some of the fondest notes left by our esteemed guests were that we should get rid of 'that Chinese cook' and hire a real African chef, and claims that we'd served them rotten leftovers," he says.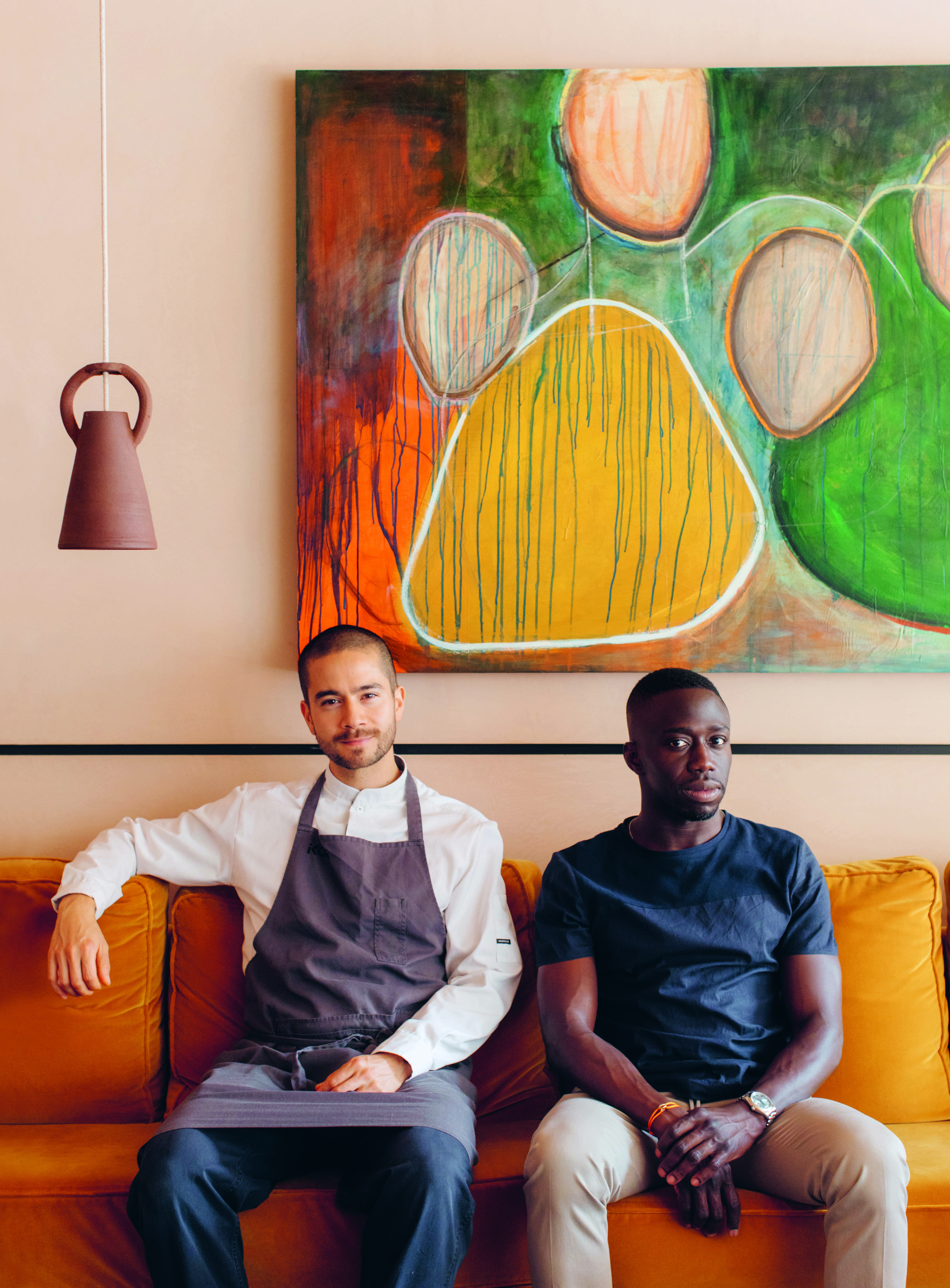 Jeremy Chan and Iré Hassan-Odukele. Photo: Maureen Evans
A few weeks later Chan (who is of Chinese and Canadian descent), also found some of Ikoyi's more appreciative diners equally hard to deal with.   "It seemed the entire readership of Sunday Times' food critic Giles Coren made the pilgrimage to London from the home counties to get their 'first real taste of African cuisine'," he explains.
"Our customer base suddenly transformed, going from an entirely Black audience to one made up of white, mid-60s middle-class women from Berkshire and Kent, who ordered only the dishes mentioned in the favourable review. Everything became so complicated and political when we only wanted to serve tasty food."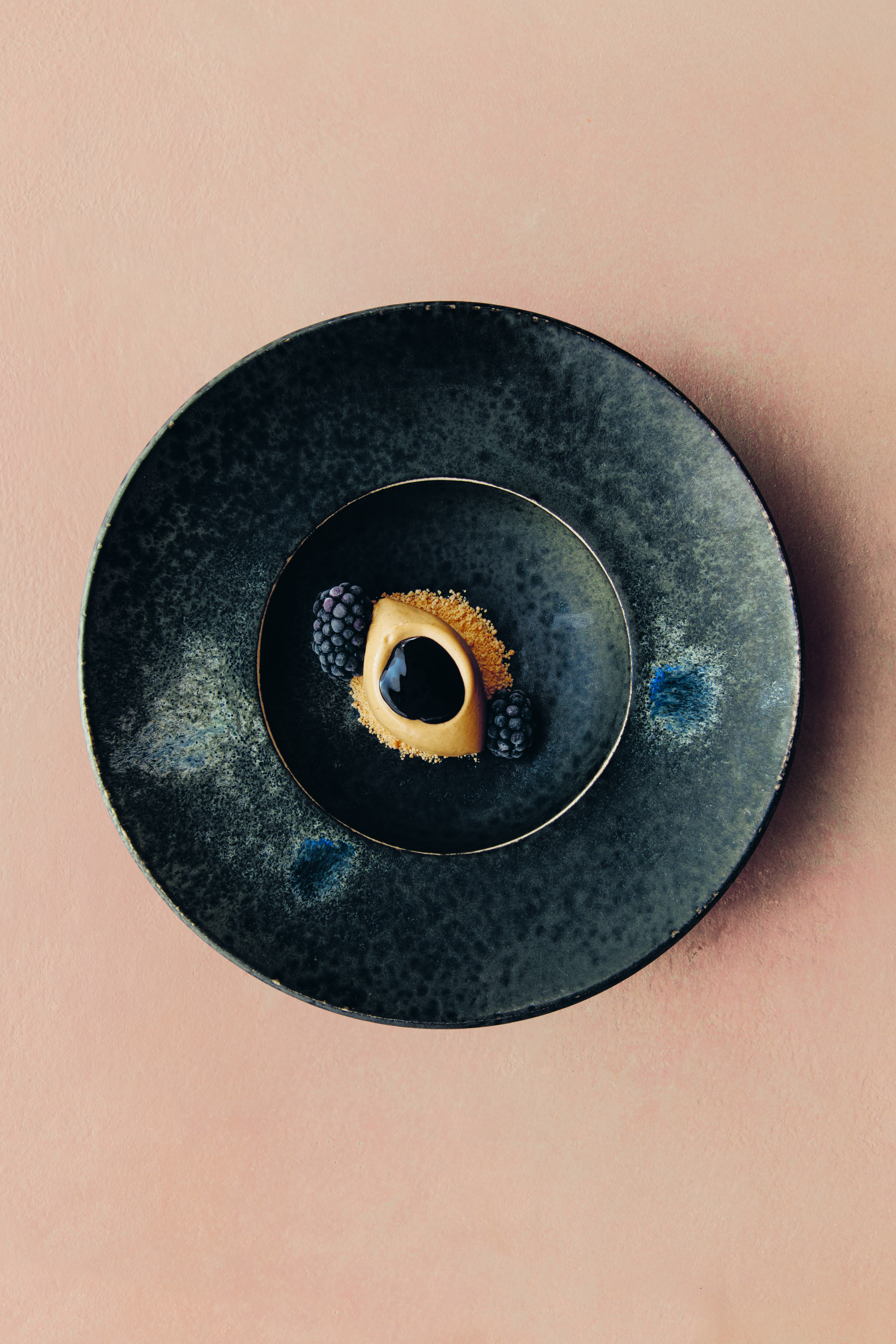 Caramelized cep, Cameroonian coffee & semi-thawed candied blackberries. Photo: Maureen Evans
Perhaps a little misunderstanding is understandable. Ikoyi is named after the Nigerian birthplace of Hassan-Odukale, but Chan sees its cuisine as referencing western, sub-Saharan Africa, but not entirely limited by that region.  
"When we were coming up with a name for the restaurant, we knew that we needed to reflect the sense of interpretation at the heart of our cooking style. Iré mentioned that his birthplace was called Ikoyi, and I replied, 'That sounds kind of Japanese.'"
"The idea that the word 'Ikoyi' could yield multiple impressions was intriguing to us. There was a certain cultural and linguistic ambiguity in the name, yet it still represented a sense of home, at least for one of us."
"Rather than focusing on individual cuisines, we kept looking for broader patterns and influences throughout West Africa, hoping to capture a wider net of possible ingredients and styles that could inform our restaurant concept," he explains in one of the book's earlier passages.
"We didn't want to label our food Nigerian, as this would limit our creative scope; nor did we want to employ the term 'West African' as a category, since many of the ingredients we would be using were sourced locally. I was inspired by the culinary equivalencies between the African fermented locust bean, iru, and its Chinese counterpart, douchi, the black fermented soybean, and also Japanese miso.
Here was a commonality transcending the colonial exchange of ingredients – an amino paste as the foundation of umami in cultures with no previous interaction."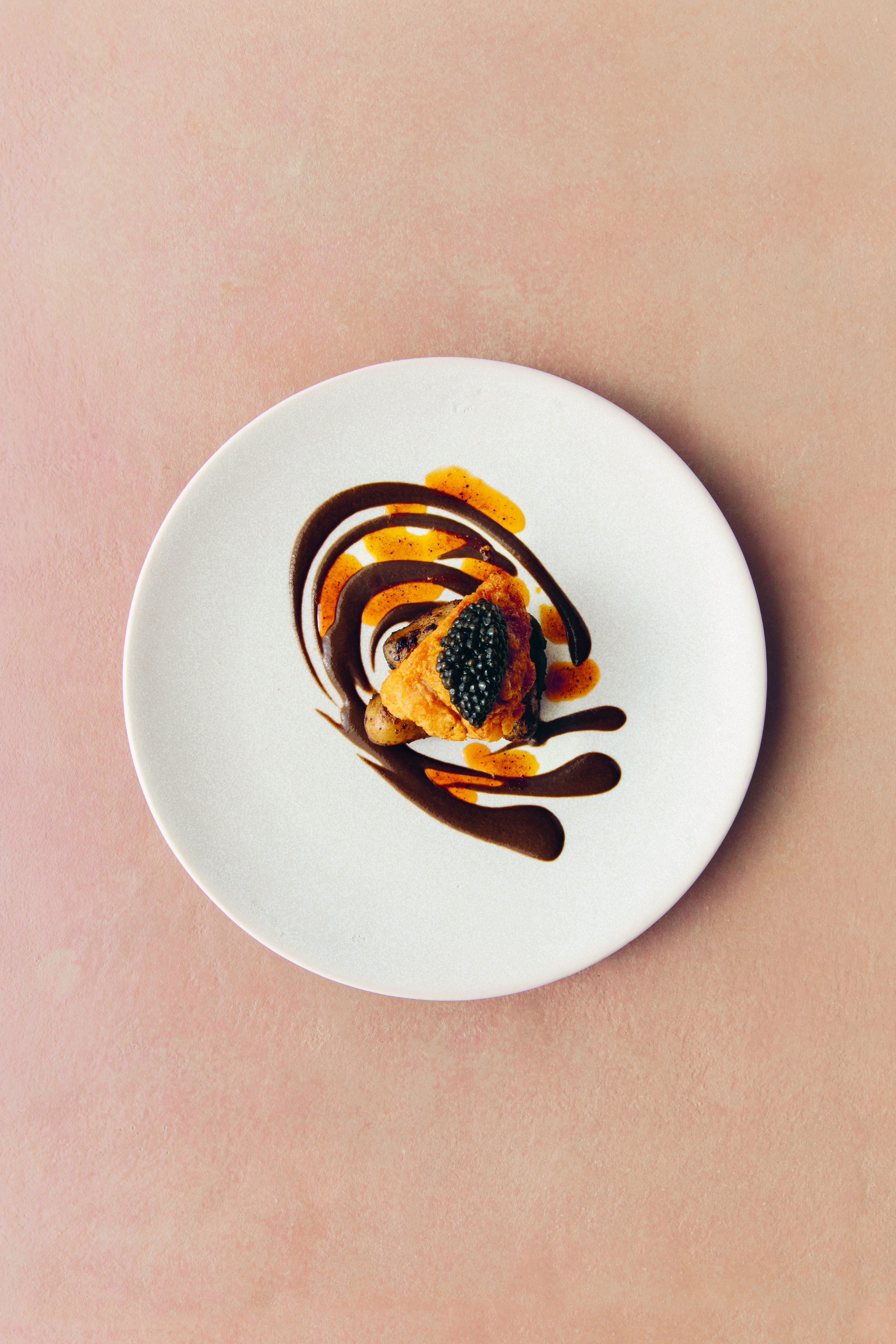 Sweetbreads, schrenckii caviar & freshly dug potatoes. Photo: Maureen Evans
This notion of cultural exchange went on to inform Chan's idea of 'Jollof Cuisine'. "Jollof rice is probably one of the most famous dishes of West Africa," he writes. "It's a one-pot serving of rice cooked in a spicy broth of tomatoes, chillies, peppers, garlic, ginger, onions and stock.  
"Some cultures add different cuts of meat, fish or vegetables, as well as seasoning salt, and herbs and spices such as thyme, cayenne pepper, nutmeg and curry leaves. There are as many variations of the dish as there are countries that claim their version tastes the best.
Although etymologically the term jollof can be traced back to the fourteenth-century Wolof Empire that ruled the Senegambian region, historians remark that the dish travelled throughout the region via the commercial centres of the Mali empire and the colonial effects of the French oil industry in central Senegal, where traditional grass staples were replaced by South East Asian rice.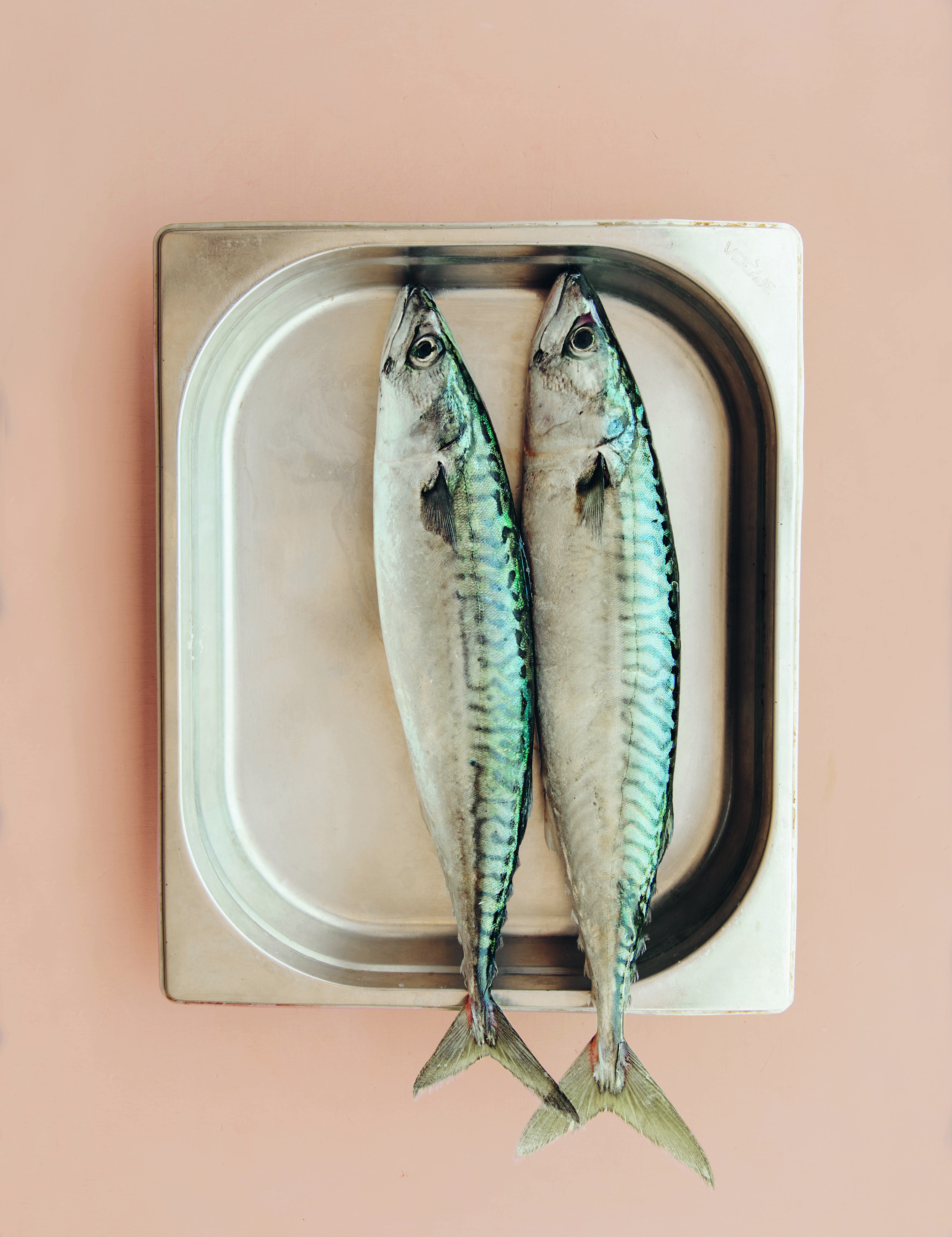 Line-and-hook-caught ike jime mackerel. Photo: Maureen Evans  
While deeply rooted in West African food culture, this indigenous dish is made of ingredients brought in from the global food trade. With all the regional variations, we began to perceive the term 'jollof' as synonymous with the idea of interpretation. While our discovery of the umami commonality between East Asia and West Africa was a trigger for our culinary development, Jollof Cuisine would be the argument for our cooking style, rooted in West African ingredients but open to global influences."  
This neat idea describes Chan's approach, which takes in his own Chinese cultural heritage, as well as influences he picked up while living and working in Britain, North America and Europe.
The chef was born in Stockport in 1987 to a Chinese father and a Canadian mother. He graduated from Princeton University in the US, and he spent some time as a young graduate working in finance in Madrid, while dreaming about a career in gastronomy.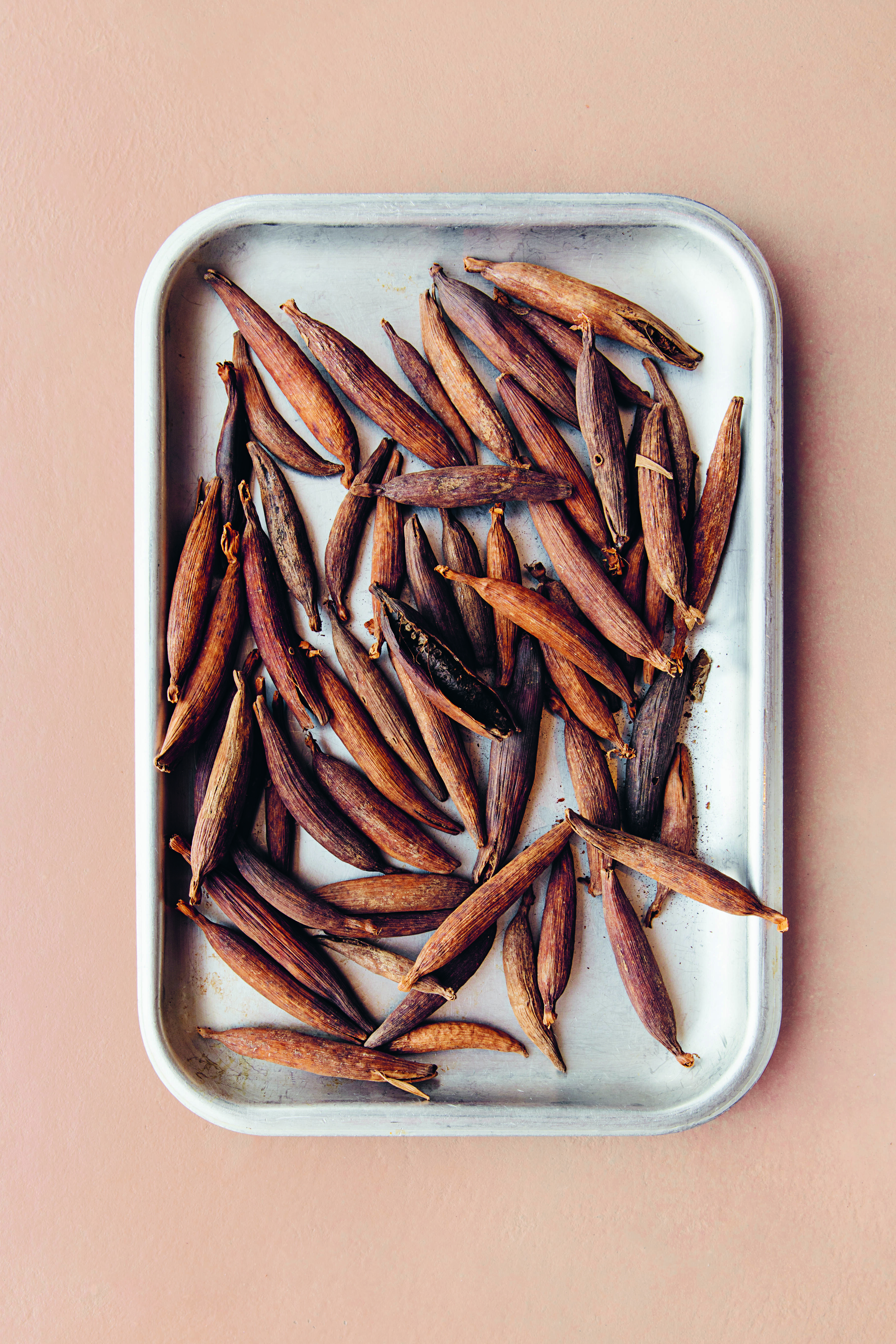 Line-and-hook-caught ike jime mackerel. Photo: Maureen Evans
"I spent my days off roaming the local markets to buy ingredients, or walking around the busy neighbourhoods lined with bars, chock-full of Spaniards sipping cold beers," he writes.
"At my work desk, I began to fantasize more and more about ingredients and cooking, fetishizing the idea of slow-roasting a chicken to perfect doneness, or researching the best type of red wine to use in a stew. I would race to complete my work by early afternoon so I could spend time on my food research."  
Swapping his white-collar role for chef whites, Chan worked his way around some of the world's best restaurants (which included a stint at Noma), before developing Ikoyi back in London with Hassan-Odukale.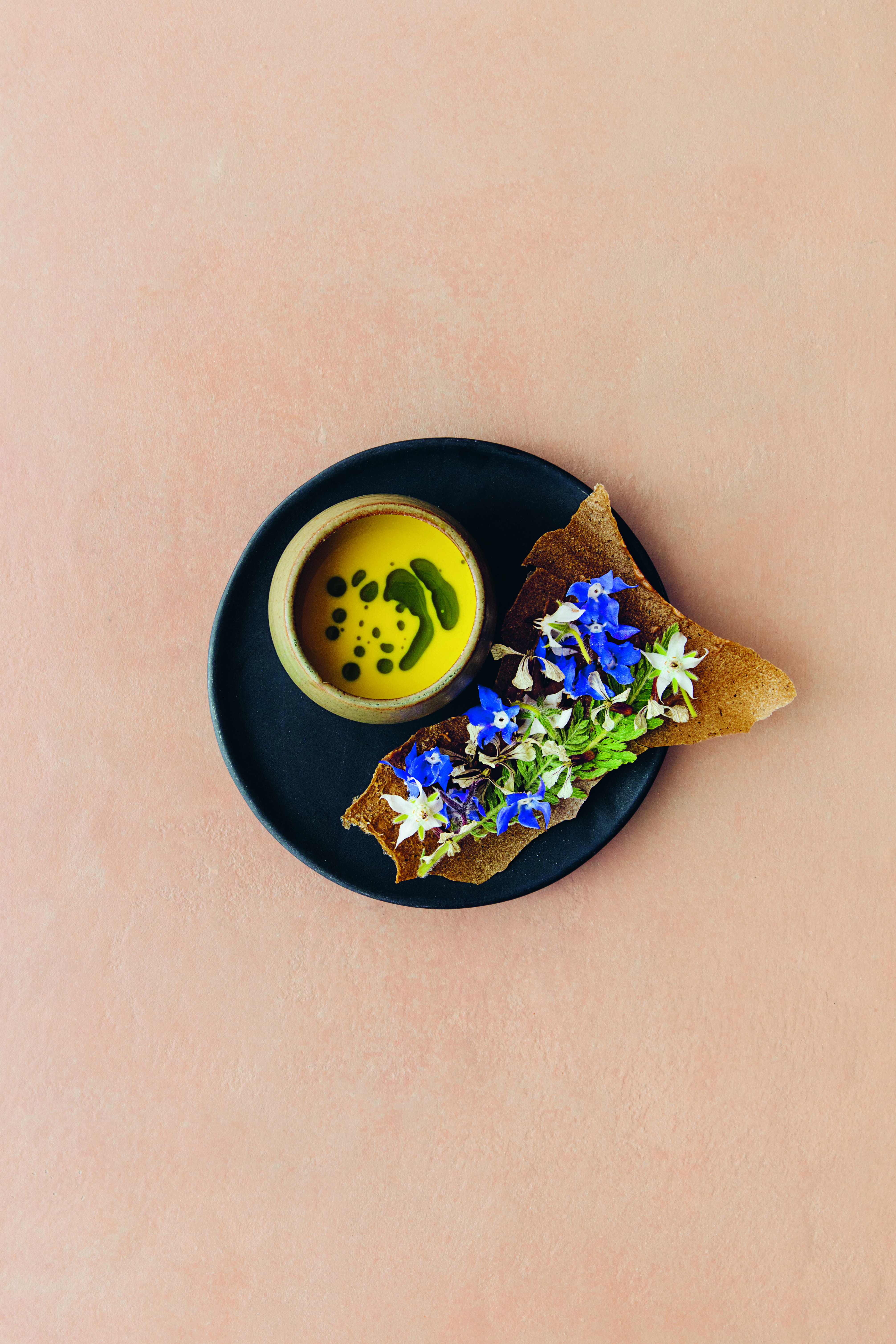 Corn, ube & razor clams. Photo: Maureen Evans  
Chan's new book describes the careful development of the restaurant's key dishes, look, feel and underlying philosophy, as well as his struggles within the London restaurant market, and, of course, the recipes that won Ikoyi not one, but two, Michelin stars.
Get this book, and not only will you be able to recreate dishes such as smoked jollof rice and crab custard, or monkfish mbongo, sea beets & seaweed; you'll also grasp how one of the world's most exciting restaurants - now relocated with a stunning David Thulstrop interior - manages to tap into a little understood aspect of world cuisine, without being hemmed in by its limitations.