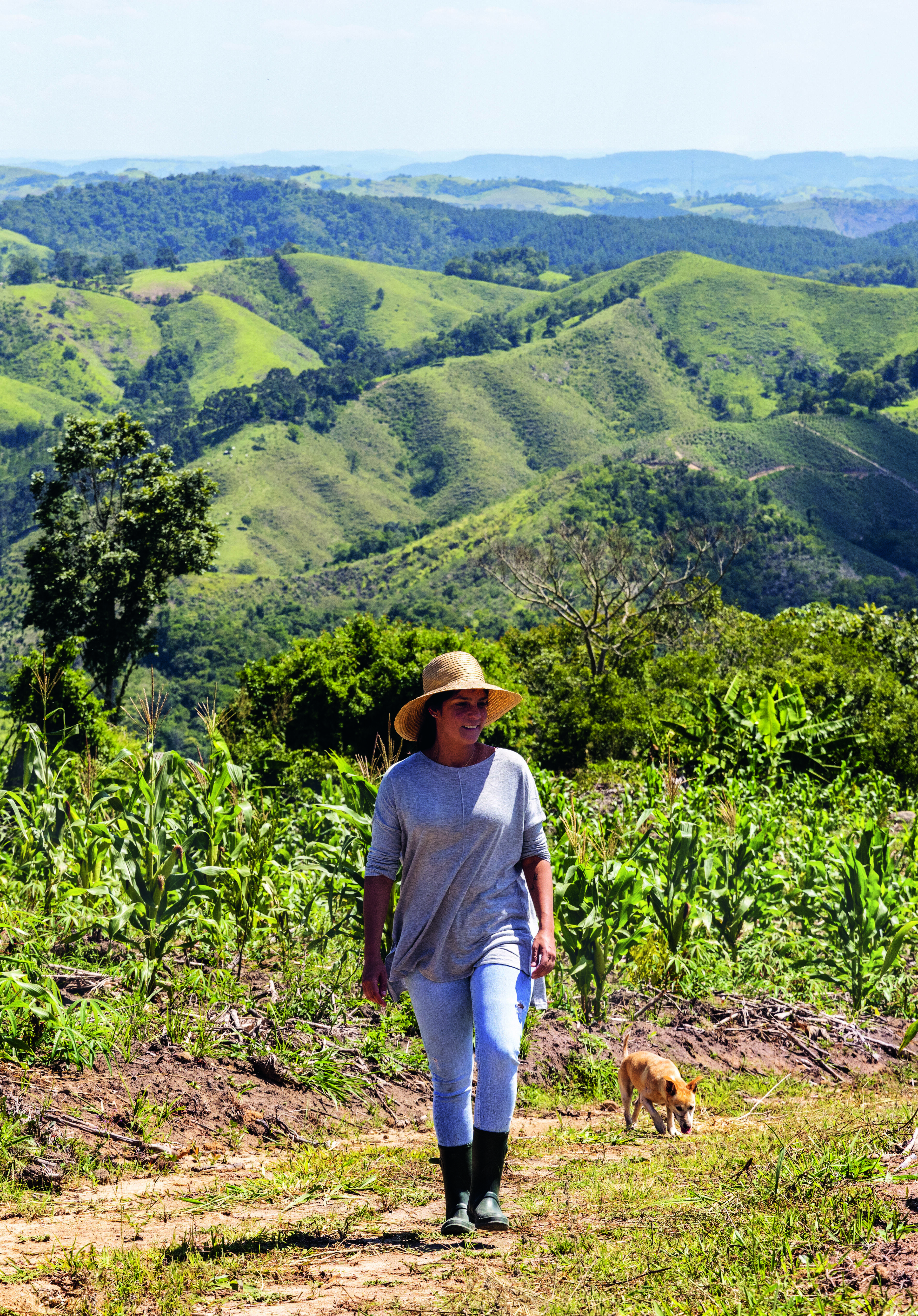 How a deep sense of humanity gave Manoella 'Manu' Buffara her culinary edge 
A love of both food and people has enabled this chef to create a world-beating restaurant in her Brazilian hometown
But for a minor twist of fate, Manoella 'Manu' Buffara might have been better known for her writing than food. In her new book, Manu: Recipes and Stories from My Brazil, the acclaimed young Brazilian chef, and founder of Manu (ranked No.46 in Latin America's 50 Best Restaurants 2022) explains how the keyboard, rather than the kitchen, came calling first.
As an undergraduate she chose to study journalism at college in Brazil, and during her first long summer break, she headed north, to a ski resort near Seattle, USA, to make a little money and improve her English.    Buffara landed a room service job at the upscale Salish Lodge & Spa, and soon found the service industries appealed to her. 
"After the first week, I was working double shifts, delivering food to guests in their rooms," she writes in her new book. "I went above and beyond, for the best tips. My cart towels were always well ironed. I begged the kitchen for extra butter for the toast and fresh berries to embellish the pancakes and waffles. And I always put fresh flowers on the guests' trolleys.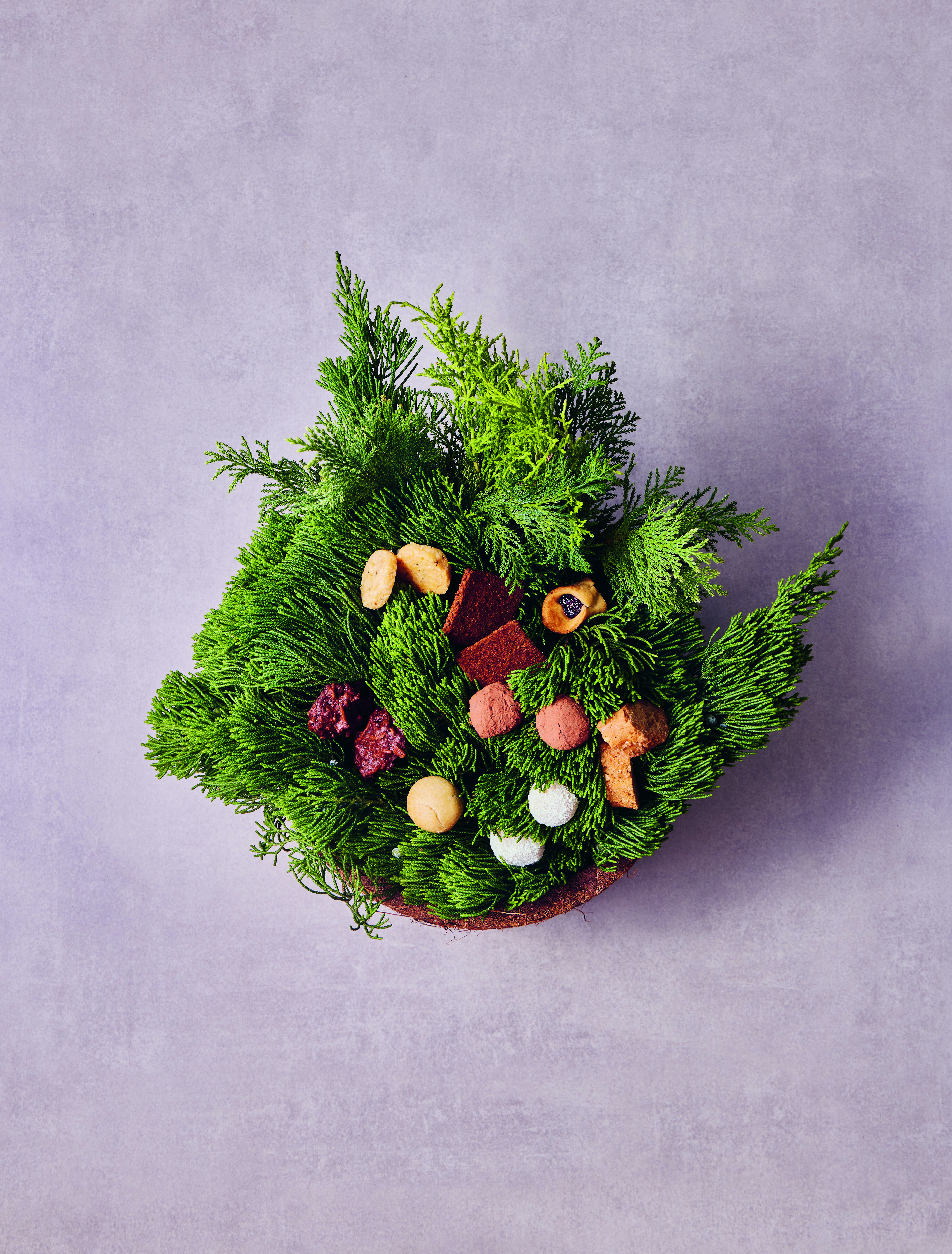 Petit Fours. Clockwise from top left: Cheese cookies, oat cookies, guava cookies, tonka bean brigadeiro, cantucci , beijinho and puxuri, and chococo. Photography by Jimena Agois
Eventually she was invited to park her cart, and become the hotel's kitchen assistant, though this far-from-portentous transition hardly indicated a fruitful new career path.  
"My first assignment was a failure: tasked with deboning a chicken, I broke every single bone in the process," she confesses. "But, soon enough, I learned how to grill gourmet hamburgers and help prepare other elevated dishes.  I was making enough money to be financially independent, so I took a gap year from university, and my three-month work-holiday turned into two years." Apple and tonka bean. Photography by Jimena Agois
She saved enough money to travel to Europe, and worked her way around some of the best culinary establishments on that continent, including one that had yet to truly shine when Buffara staged there.    In her book she recalls how, during a stint at a Michelin-starred restaurant near Bergamo in Italy, she read about a peculiar new restaurant in Denmark called Noma.  
"This restaurant focused on locality, seasonality, and sustainability and was inspired by the nature of cold Scandinavia and the wild ingredients of that part of the world," writes the chef. "In 2006, I applied to work there, becoming one of the first international interns to work with René Redzepi's team in Copenhagen." 
This wasn't an easy decision, not least because the cost of living is high in Denmark, and her money was running out.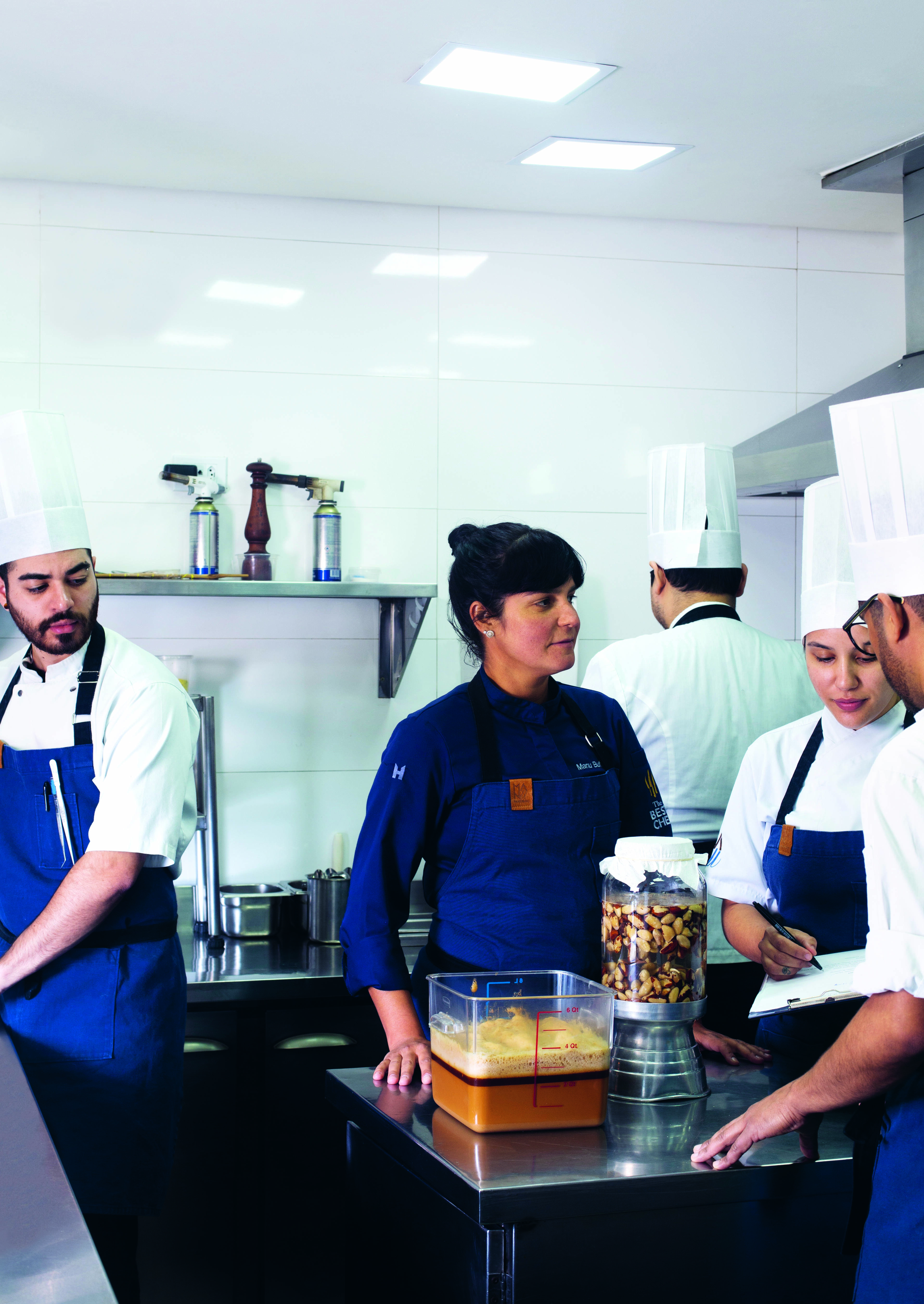 Manu and team members preparing for dinner service. Photography by Helena Peixoto
"I would wake up two hours before my shift in order to walk to the restaurant, and I'd have a sausage sandwich and a beer—the cheapest takeout at convenience stores—every night on my way home," she recalls.
"When my colleagues discovered how much walking I did every day, they got me an old bike."    Nevertheless, this trip to Copenhagen had been worth it; Buffara returned to Latin America, convinced her region of Brazil could yield just as impressive a range of ingredients as fill Noma's stores.    
In 2011 she opened her own restaurant, called simply Manu, in her hometown of Curitiba, the capital of Brazil's southerly Paraná state, determined to fully understand the provenance of all the produce that her kitchen used. Octopus, shiso, and avocado. Photography by Jimena Agois
"My hope was that most of the products at Manu would come from within a radius of 185 miles of Curitiba," she writes. "For this reason, I was on the road frequently for the first four years of the restaurant."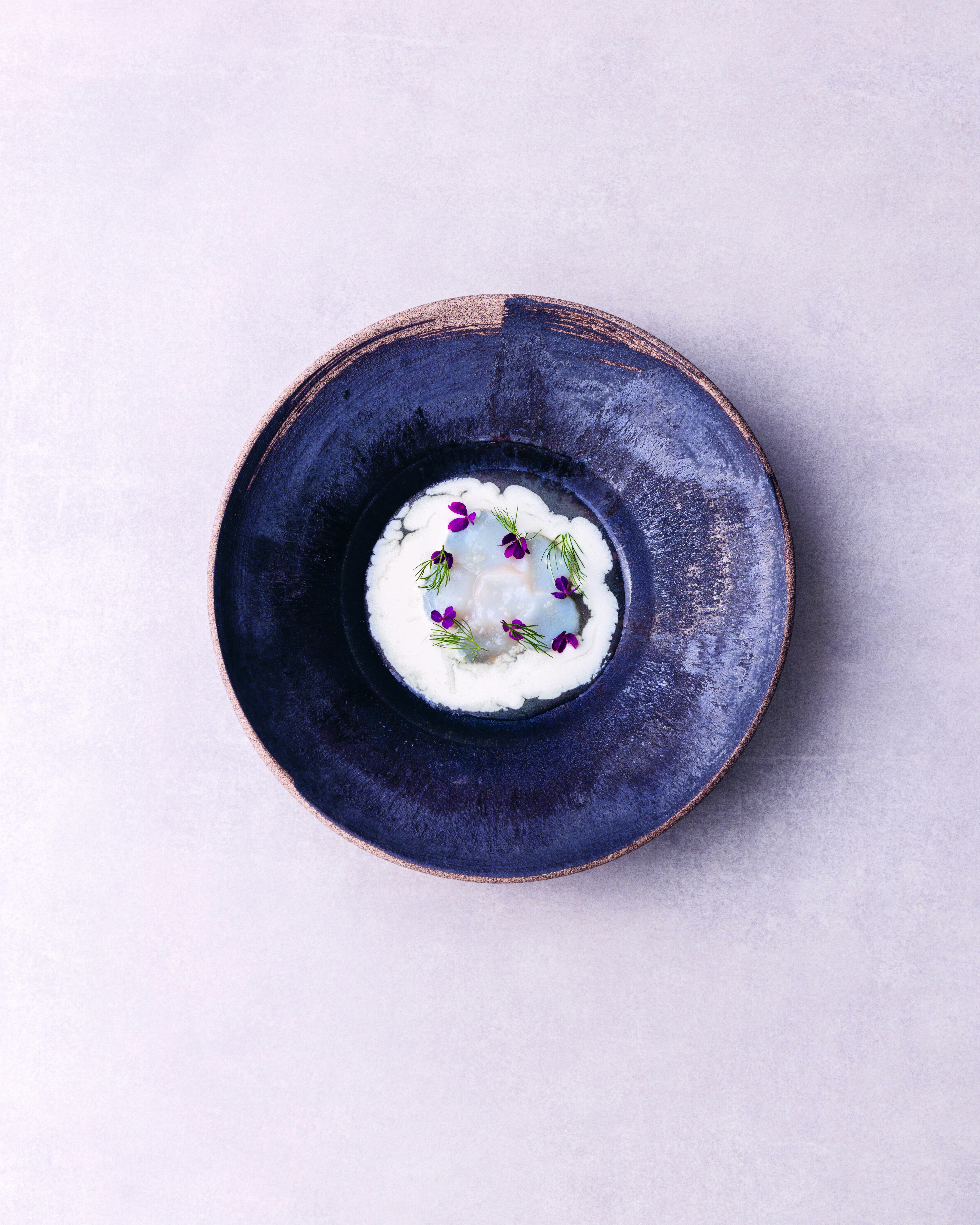 Scallop, cashew nut milk, and native honey. Photography by Jimena Agois
The chef not only came to understand the origins of all the meat, fish, vegetables and herbs that she used; she also deepened her understanding of her wider community, from fisherman to the beekeepers to the foragers and organic farmers.    
That affectionate attention to detail extends to Buffara's clientele, who book in for Manu's 11-course tasting menu. "They are welcomed with a smile by a front-of-house staff member and guided to their table, where a welcome drink is served," explains the chef.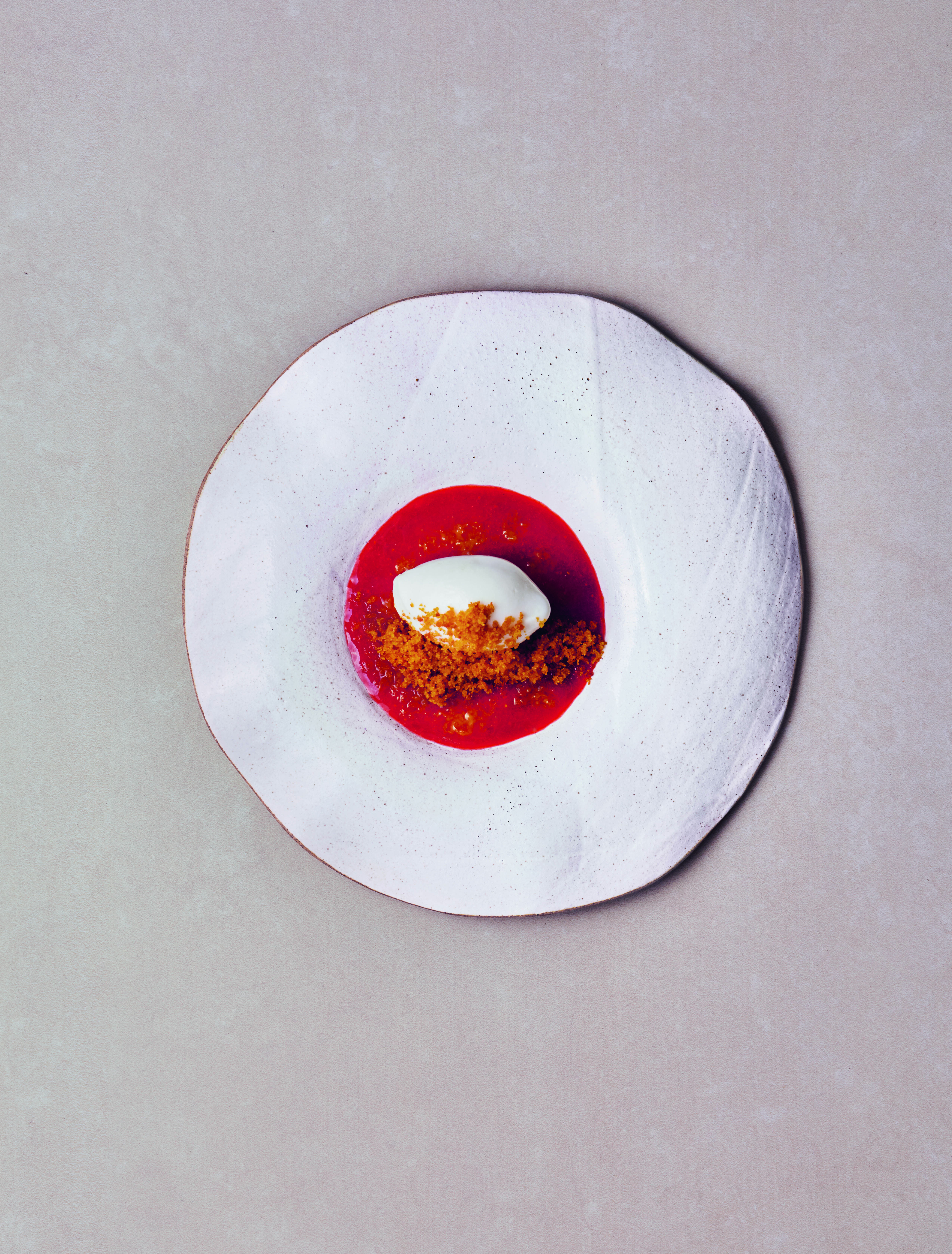 Strawberry, mullet roe, and lemon. Photography by Jimena Agois
"Then the journey of flavours begins with the explanation of the menu, which always features seasonal, hyperlocal, and sustainable ingredients." 
In addition to creating that menu (and that includes recipes, paired drinks and even the paper stock the menu card is printed on), Buffara is also a devoted mother, a regular churchgoer, and a passionate advocate for social and environmental causes.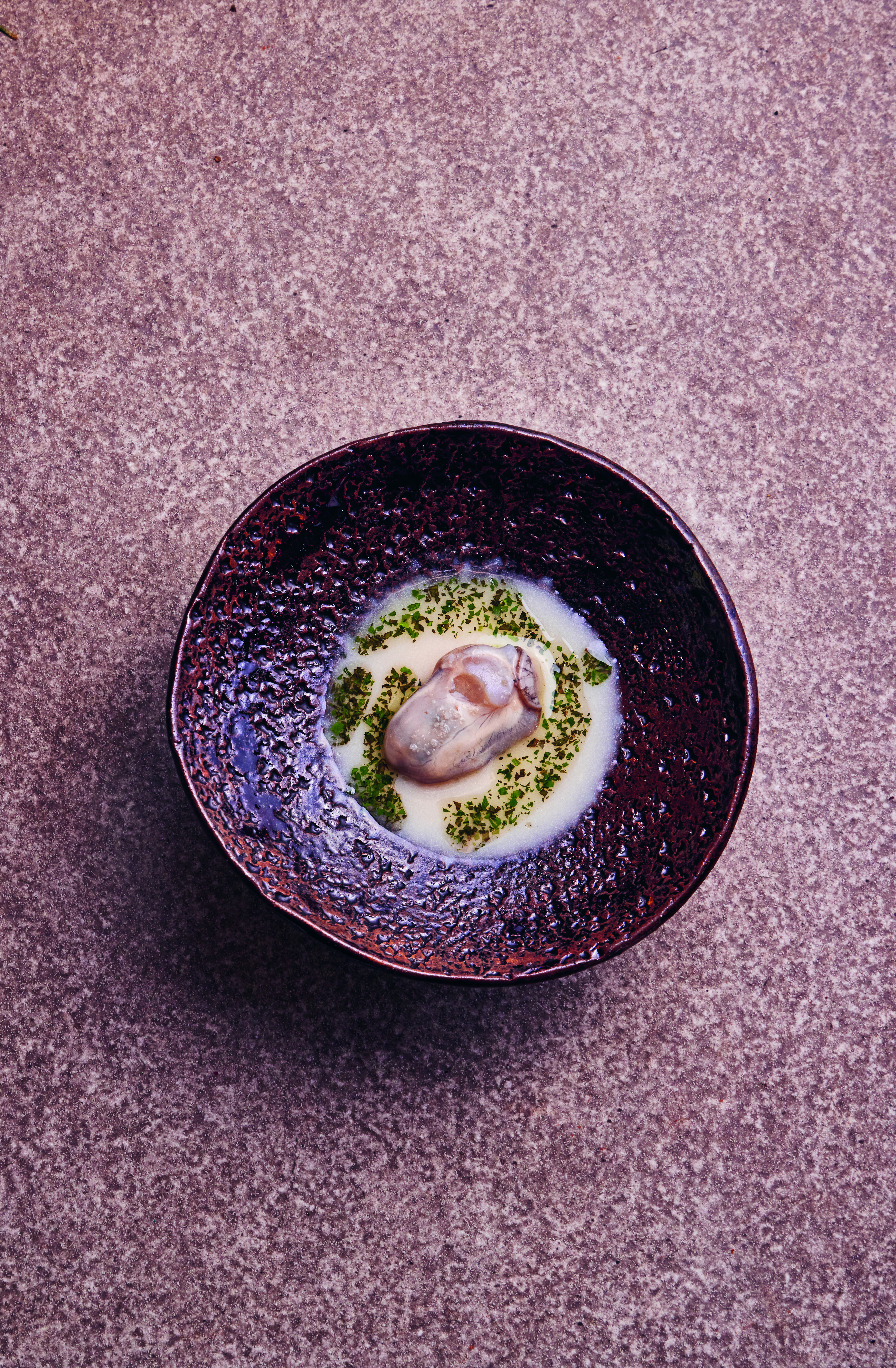 Oyster, palm heart, and bone marrow. Photography by Jimena Agois
You may not think that such a great chef could have such a rounded personality, as fellow gastronomic giant, Dominique Crenn, writes in the foreword to Manu, "I believe that the greatest chefs in this world are not only chefs— they are true humans. They have a greater purpose. They are drawn to feeding people because that is the basis of love, culture, and humanity.
Manu Buffara is a true human, the bridge to the next generation of strong, conscientious and thoughtful chefs, and she is one of the greatest in the world." 
To better understand that greatness, order a copy of Manu: Recipes and Stories from My Brazil.