The dessert trolley that helped define Ballymaloe Desserts
In our new book, the brilliant dessert chef JR Ryall describes how a blood orange dish adds a ray of sunshine; a fruit fool always goes down well and a redcurrant barquette pretties it up too
When the self-taught Irish chef Myrtle Allen opened the dining room at Ballymaloe House in 1964 she employed not only fellow chefs and waiting staff from the regions surrounding her country estate in County Cork, Ireland, but also a local carpenter. That tradesman, called Danny Power, was commissioned to make a dessert trolley for the restaurant.
Its specifications were fairly straightforward. It would have "a top shelf where desserts could be displayed and served from and a lower shelf to hold the serving plates, utensils and cutlery," explains the restaurant's current pastry chef, JR Ryall in his new book, Ballymaloe Desserts, Iconic Recipes and Stories from Ireland.
In the mid 1960s a dessert trolley or serving cart was not an unusual sight in many restaurants. But over the following decades, this classic piece of serving furniture has fallen from favour. However, at Ballymaloe House, an internationally acclaimed restaurant, known for its fresh, local, innovative take on modern Irish cuisine, the dessert trolley has, to this day, remained a vital part of the restaurant's life.
Myrtle Allen taught Ryall to assemble the dishes on the trolley, and understand how this four-wheel dining room display device tied into his work in the kitchen.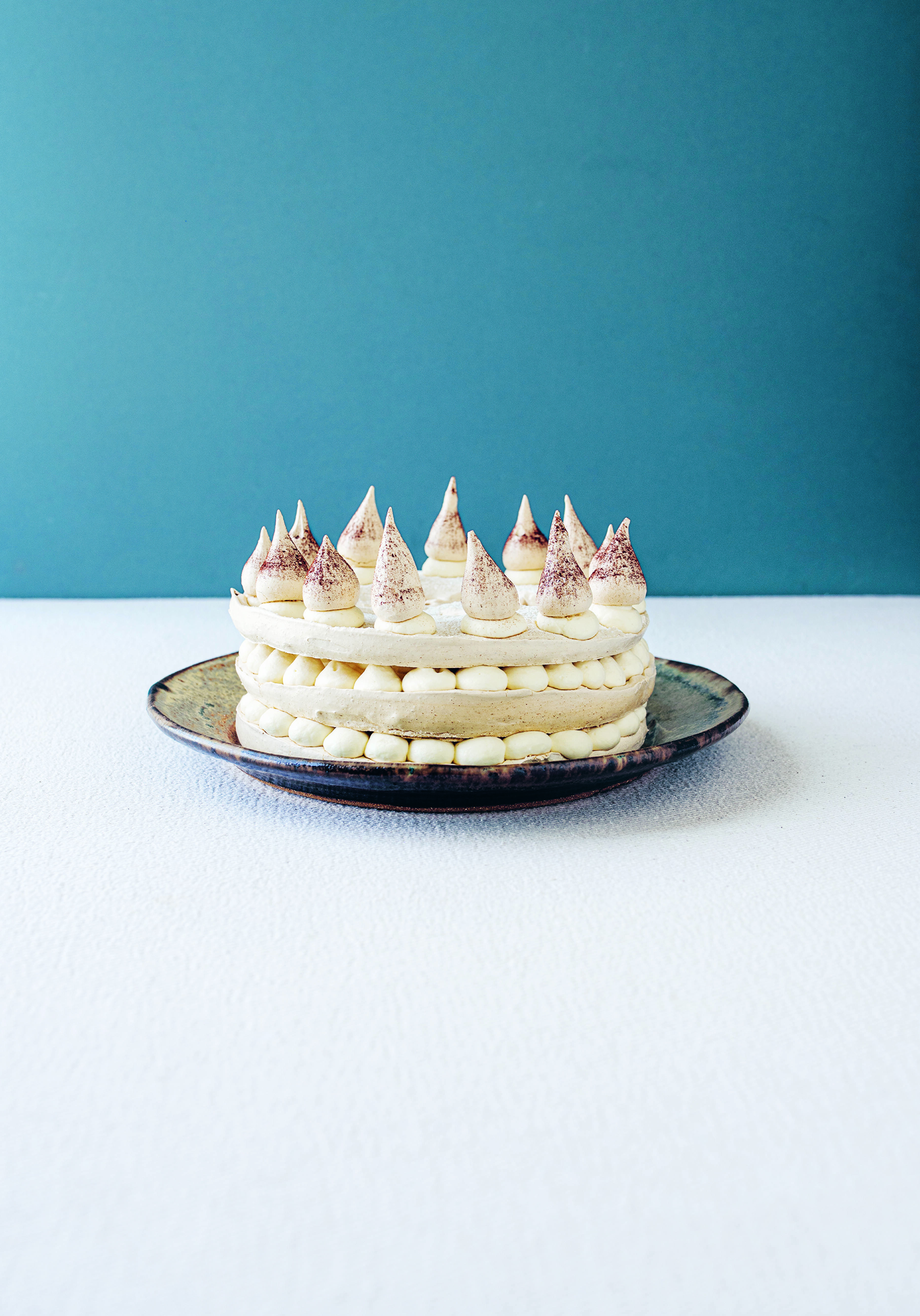 Irish coffee meringue gâteau. Photo by Cliodhna Prendergast
"The trolley was a practical and elegant way to serve her guests, and it allowed Myrtle to easily change the desserts on offer as often as she wished," JR explains in his new book. "Myrtle carefully planned the dessert menu each day so the various dishes would complement each other. If a guest was to try a little bit of each dessert on the trolley, all of the flavours and textures would need to work together." Myrtle died in June 2018 at the age of 94, yet JR continues to load up Ballymaloe's trolley in a manner that would make Myrtle proud.
"When planning what desserts to serve on the sweet trolley at Ballymaloe, I use a simple template," he writes. "There are always five desserts that change each day, each fitting a category; the combination of dishes should strike a balance of flavour, texture and aesthetics; and one dessert will always contain chocolate. This template has been used to plan almost every dessert trolley since the restaurant at Ballymaloe opened its doors."
JR's five categories are fruit, fresh, cooked or preserved; meringue desserts; mousses, jellies, set cream for fools; frozen dishes such as ice creams, sorbets or granitas; and pastries, cakes or puddings.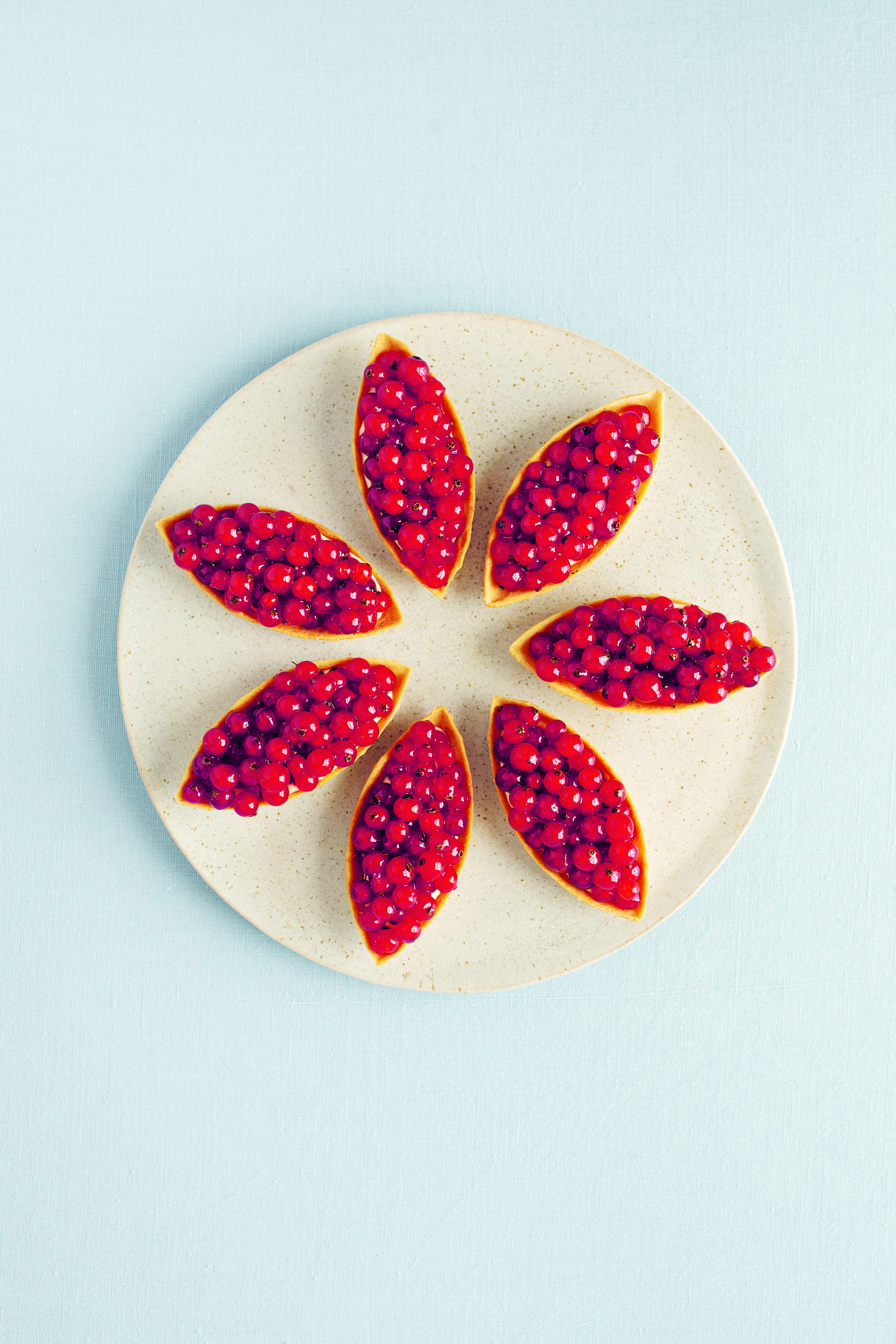 Redcurrant barquettes. Photo by Cliodhna Prendergast
"This basic template is used throughout all four seasons to ensure the five dishes on the trolley each have a different quality, but if someone wants to try a little bit of everything, the desserts on their plate must balance and work together," he writes. "In addition to these five daily changing dishes, there is always one extra dessert on the trolley that never changes: Mrs Allen's Carrageen Moss Pudding, a silky soft-set seaweed dish that is a Ballymaloe speciality. For most guests, it is the most intriguing dessert we serve."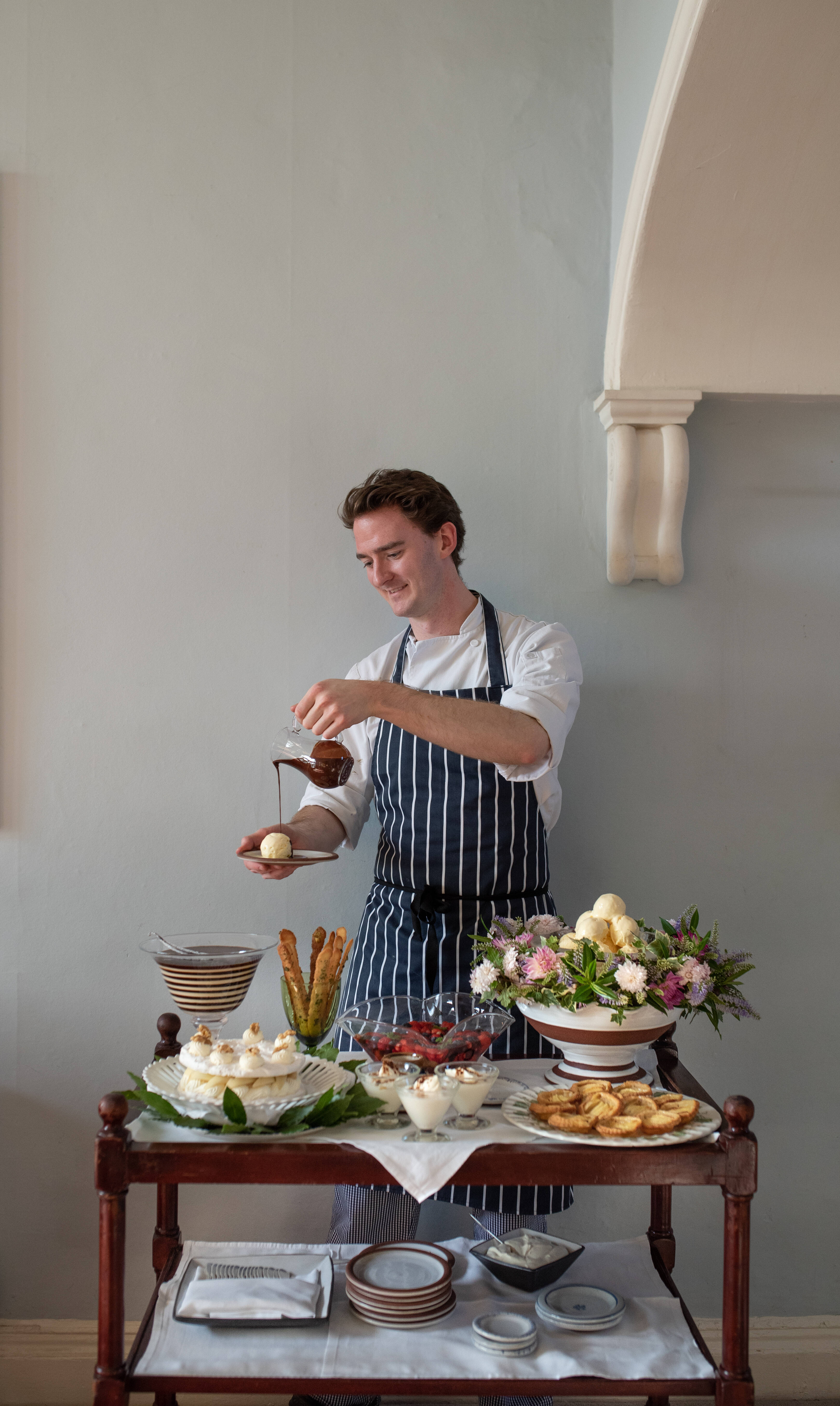 JR with his dessert trolley
Alongside this unchanging favourite, JR creates a wide-ranging array of dishes, responding to whatever kinds of produce have found its way to the kitchen door. "Reacting in this way and using which produce is best is what makes the Ballymaloe dessert trolley so unique," he writes.
There are also aesthetic considerations; a blood orange dish adds a ray of sunshine to the trolley; a redcurrant barquette pretties it up too. There are also surefire hits; a fruit fool always goes down well, as does a seasonal sherry trifle.
JR admits that most of his desserts are quite simple, and it's the planning and execution that sets the dessert course apart at Ballymaloe. "Paying attention to small details and taking care when presenting each dish makes cooking and eating these desserts a very special experience," he writes. And for that presentation to work best, JR would be mad to veer off his trolley.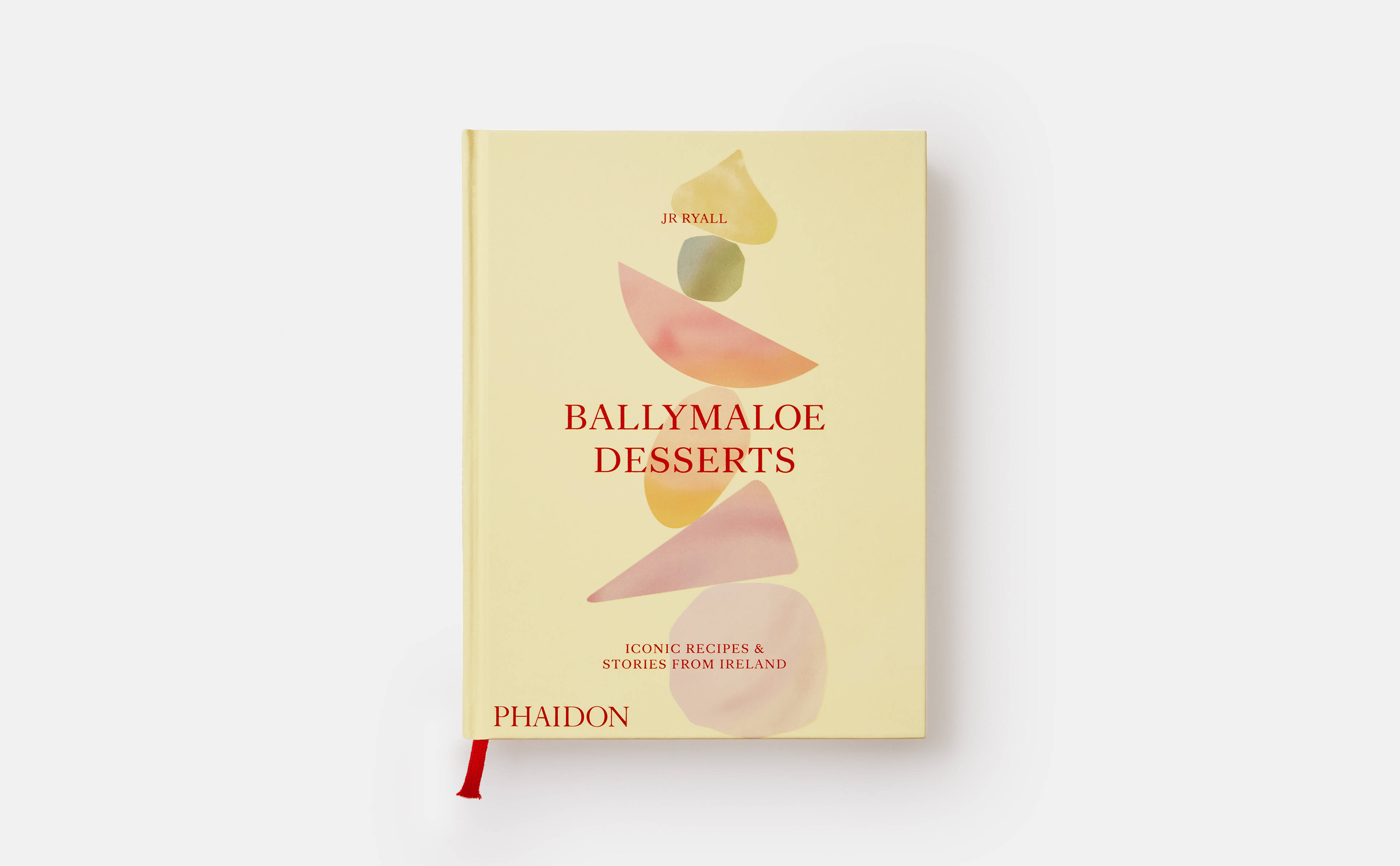 Ballymaloe Desserts
To find out more about this hugely talented chef, this singular restaurant, and to get all the recipes to the dishes mentioned here, order a copy of Ballymaloe Desserts here.