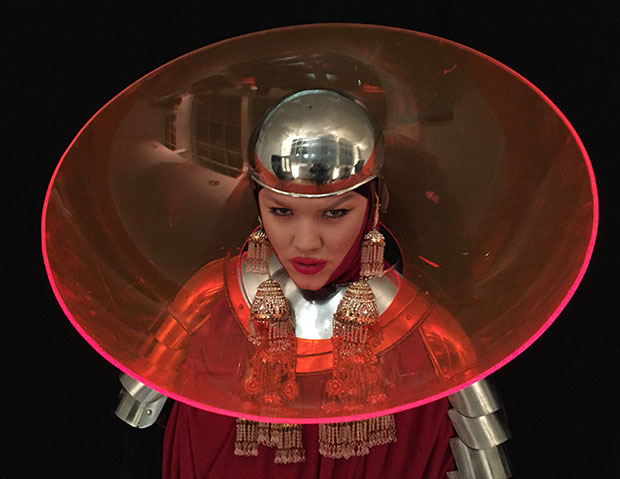 Fantastic Man's fantastic night out
Wolfgang Tillmans deejayed, Amanda Lear created the cocktails, Fergus Henderson did the food and Phaidon provided the intellectual nourishment at Fantastic Man's tenth birthday bash in Shoreditch last night
Hot Chip singer Alexis Taylor deejayed alongside Wolfgang Tillmans, disco's first lady Amanda Lear created a cocktail called Enigma, apparently from batwing and scorpion venom (it certainly tasted like it) St. John's Fergus Henderson did the nibbles and Stefano Pilati curated an incredible mini-runway show of vintage looks from the last ten years of fashion.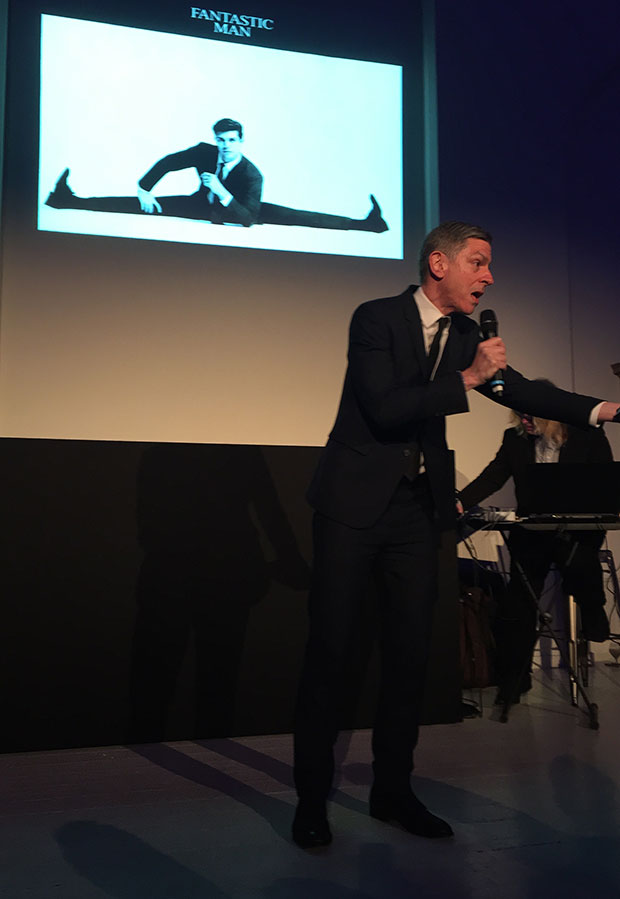 Fantastic Man magazine's tenth birthday bash at The Tab Hall in Shoreditch last night gave all present an excuse to preen - whatever their profession, attracting some of the coolest names in fashion, music, art and, yes, publishing. We were there with our new book made in conjunction with Fantastic Man founders Jop van Bennekom and Gert Jonkers.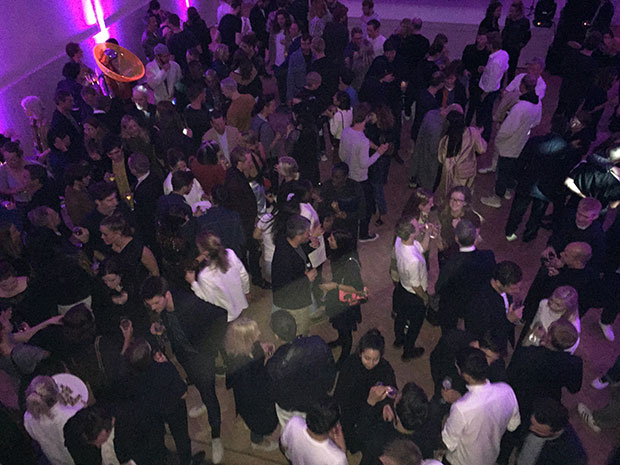 Co-host and comedian David Mills was hilarious, his deliberate, precise wit and sharp suit keeping the evening sparkling throughout. Richard Quest, CNN's travel guru and no slouch in the funnyman stakes himself, appeared in a provocative and cheeky video homage to Fantastic Man. Meanwhile, a soundtrack heavy on late Seventies Kraftwerk and imperial era Pet Shop Boys made sure guests, among them: model David Gandy, designers Christopher Kane, Eudon Choi, Patrick Grant, Richard Nicoli, Christopher Raeburn, musician James Blake, Matthew Slotover from Frieze, and curators and artists including, Jeremy Deller, Nicola Trembley, Cary Kwok, Mark Sladen and Matthew Stone never strayed too far from the dancefloor.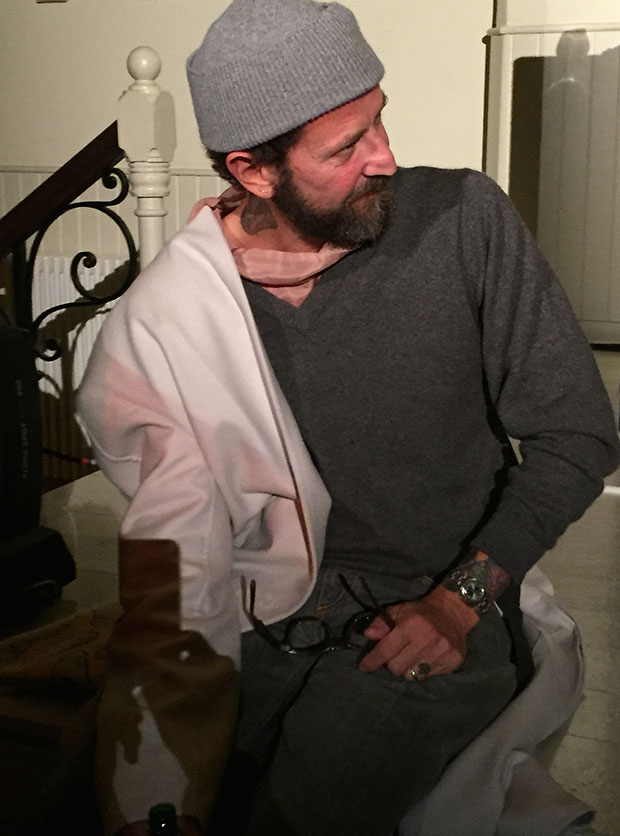 If they did, it was probably to marvel at Daniel Lismore from Atelier Sorapol's innovative style (main pic). Add in Champagne from Veuve Clicquot, gin by Tanqueray and an astonishing life sized cake created by artist Francesco Vezzoli of himself as Apollo Belvedere (no, really) and you have one hell of a party (which is possiubly why it's taken us so long to post this one).
Happy birthday Fantastic Man! And if you want to know what all the fuss is about check out our great book in the store here.