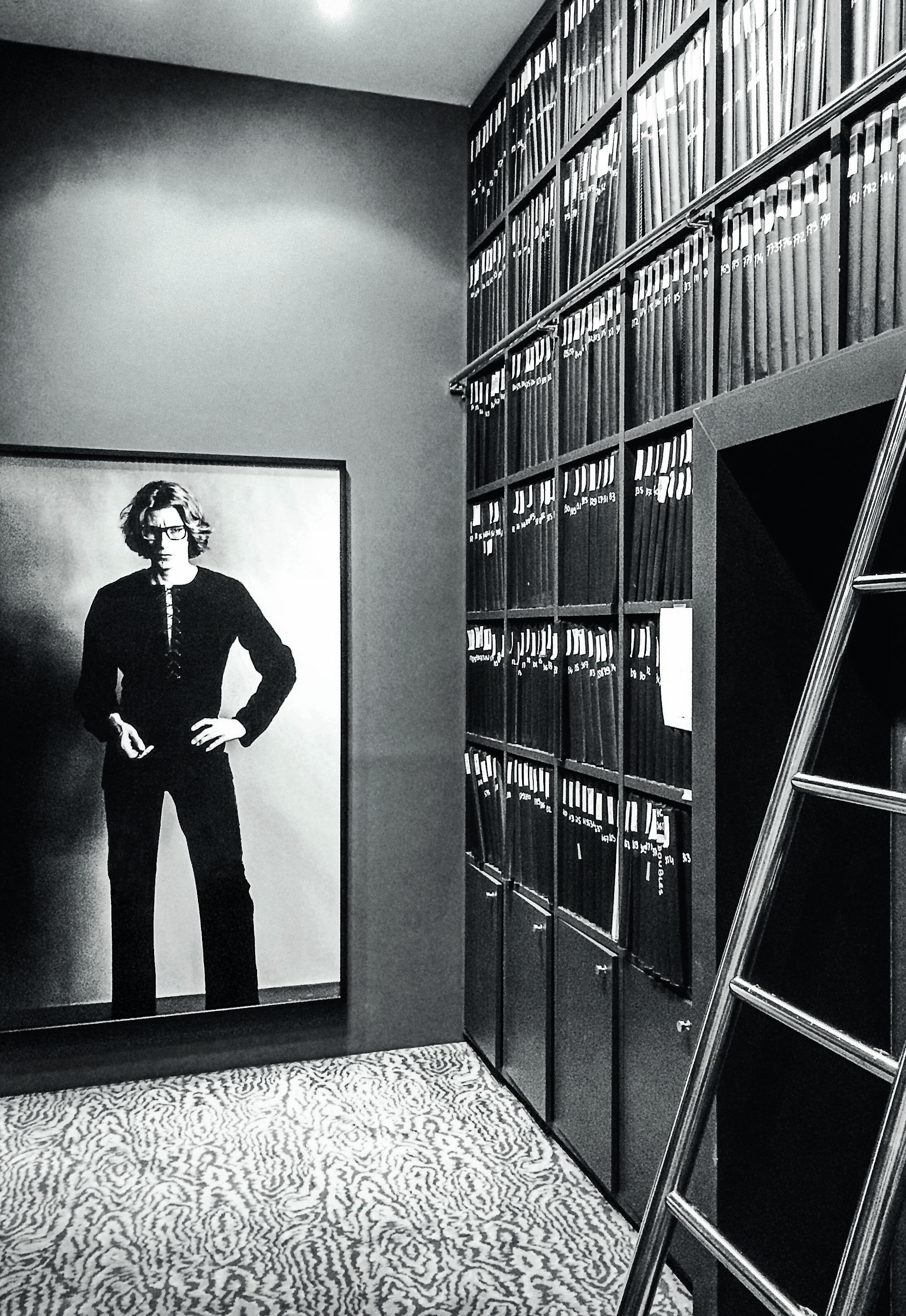 Pierre Bergé's loving tribute to Yves Saint Laurent in the heart of Marrakech
The Yves Saint Laurent Museum is both a public reminder of the designer's genius, and also a personal memento of love
When Pierre Bergé asked Karl Fournier and Olivier Marty of Studio KO to create a Moroccan museum dedicated to the legacy of Bergé's late lover and business partner, Yves Saint Laurent, the brief he offered the architects was far from conventional.
"What was he wanting?" Fournier and Marty recall in our new book Yves Saint Laurent Museum Marrakech. "'A contemporary Moroccan building', rooted in the land that he and Yves Saint Laurent had discovered together in 1966 and then made their home. The remit was summed up in these words. It was up to us to offer him a place worthy of this talent and this love."
The completed building fulfills Bergé's request perfectly. Constructed from locally sourced bricks, using Morrocan craftsmen, this simple, considered, minimalist 4,000 m² building, holds a permanent exhibition space devoted to the work of Yves Saint Laurent, as well as a 140-seat auditorium, a bookshop, a terrace café, and an archive, housing around 5,000 garments, alongside many thousands of sketches, drawings and other objects. It's a fitting, public tribute to one of the 20th century's most significant fashion designers, and also a more personal reminder of one man's love for another.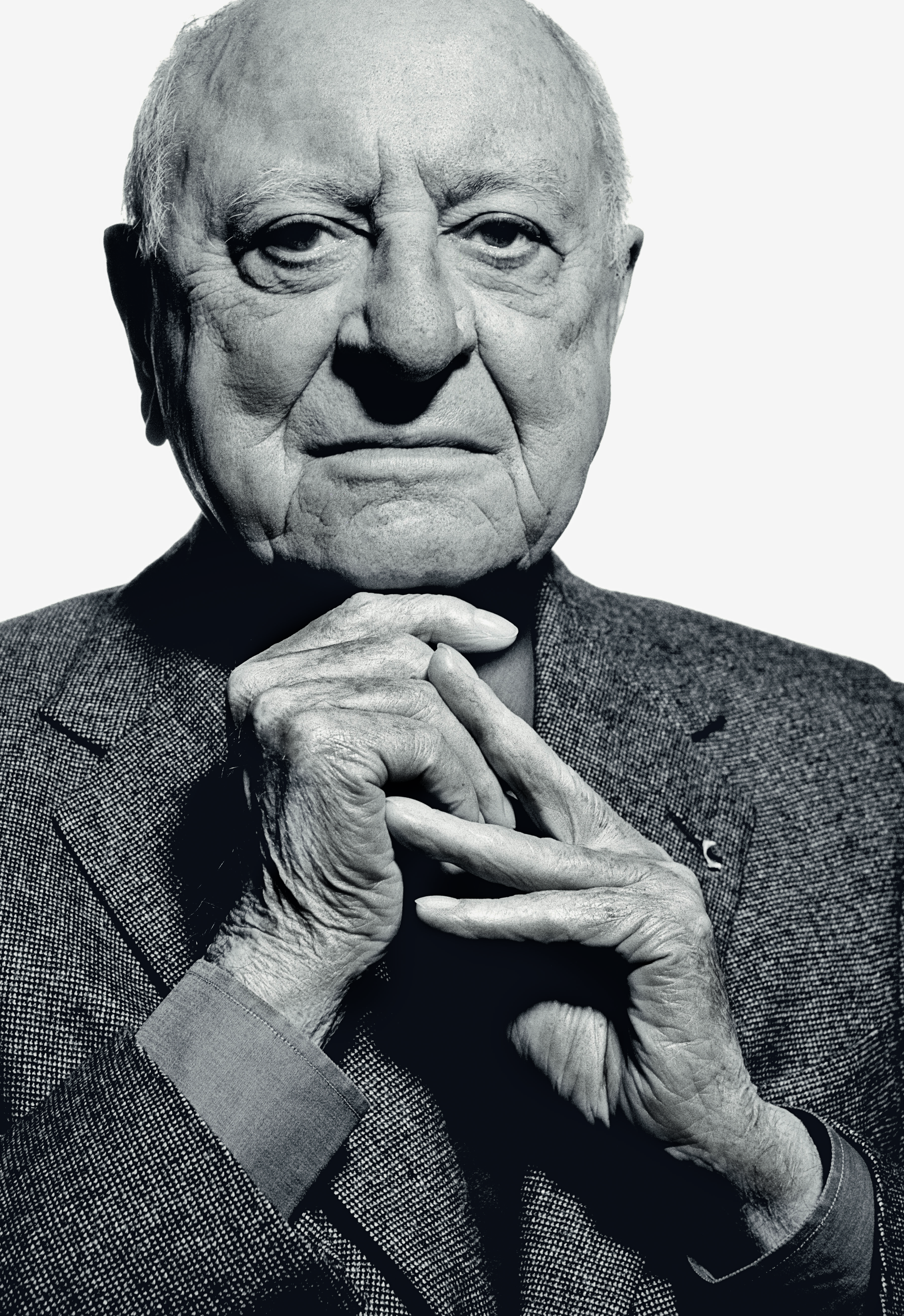 Photograph of Pierre Bergé by Jérôme Schlomoff for Studio KO
When Bergé and Saint Laurent first visited this Moroccan city in '66, "it really was love at first sight" Bergé recalls elsewhere in our new title. At that point the couple were both life partners and business partners, having co-founded the fashion house Yves Saint Laurent four years earlier. Yves Saint Laurent, the designer, was at the height of his powers, having created perhaps his best-known work – his Le Smoking tuxedo suit for women – in 1966.
Together, Bergé and Saint Laurent made a second home in the city, buying a house in the medina, drawing on Morocco's rich use of colour, and, in later years, saving the city's famous public garden, Jardin Majorelle. Though the two broke off their romantic relationship in the 1970s, they remained close throughout their lives.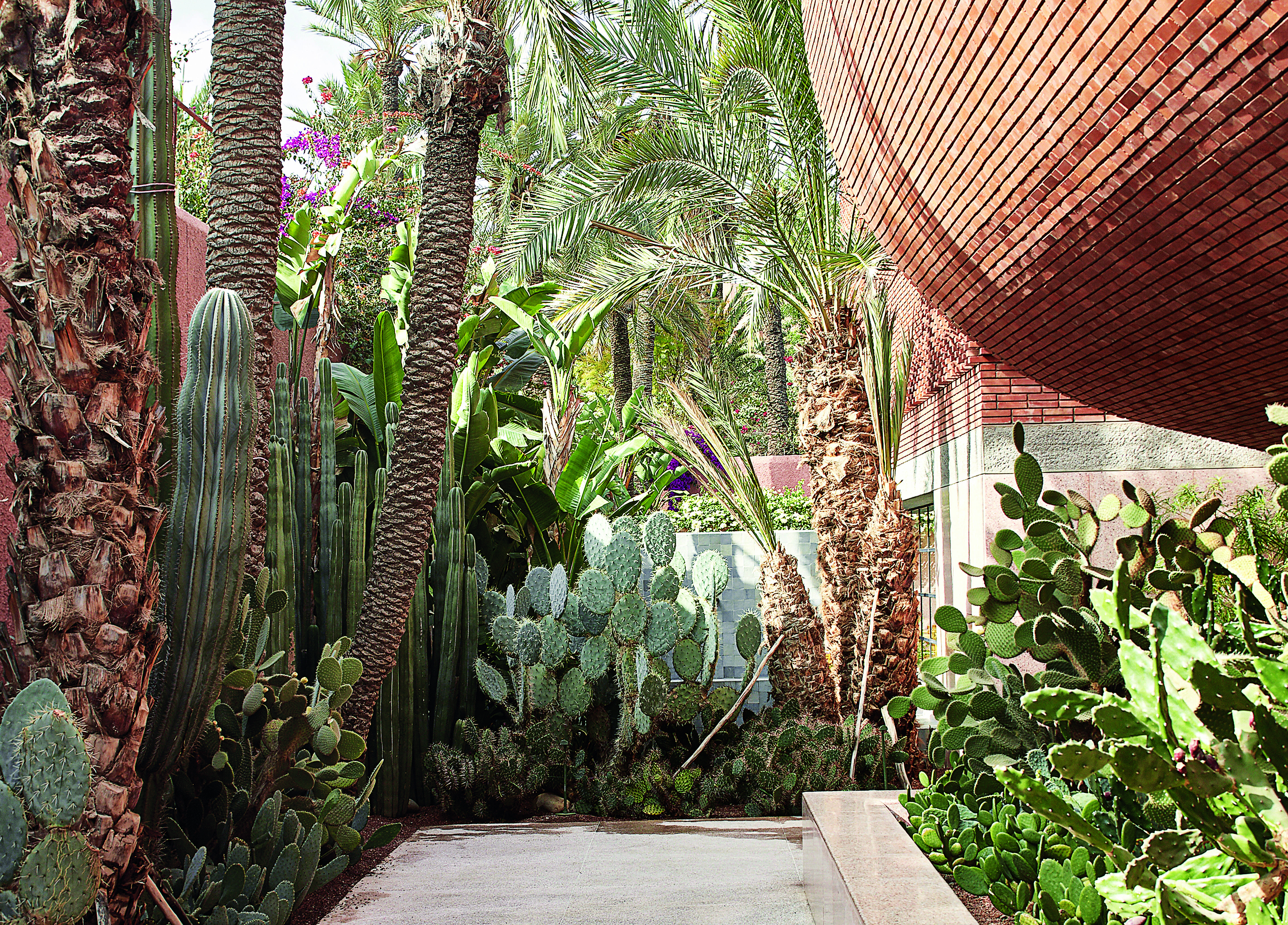 Museum exit, with a collection of succulents imagined by landscape designer Madison Cox
Speaking in June 2017, nine years on from Saint Laurent's death and just a few months before his own passing, Bergé described his wish to "turn memories into projects. To do that," he went on, "you have to have memories". Speaking in French, Bergé used the noun 'souvenirs' which means both memories and physical keepsakes.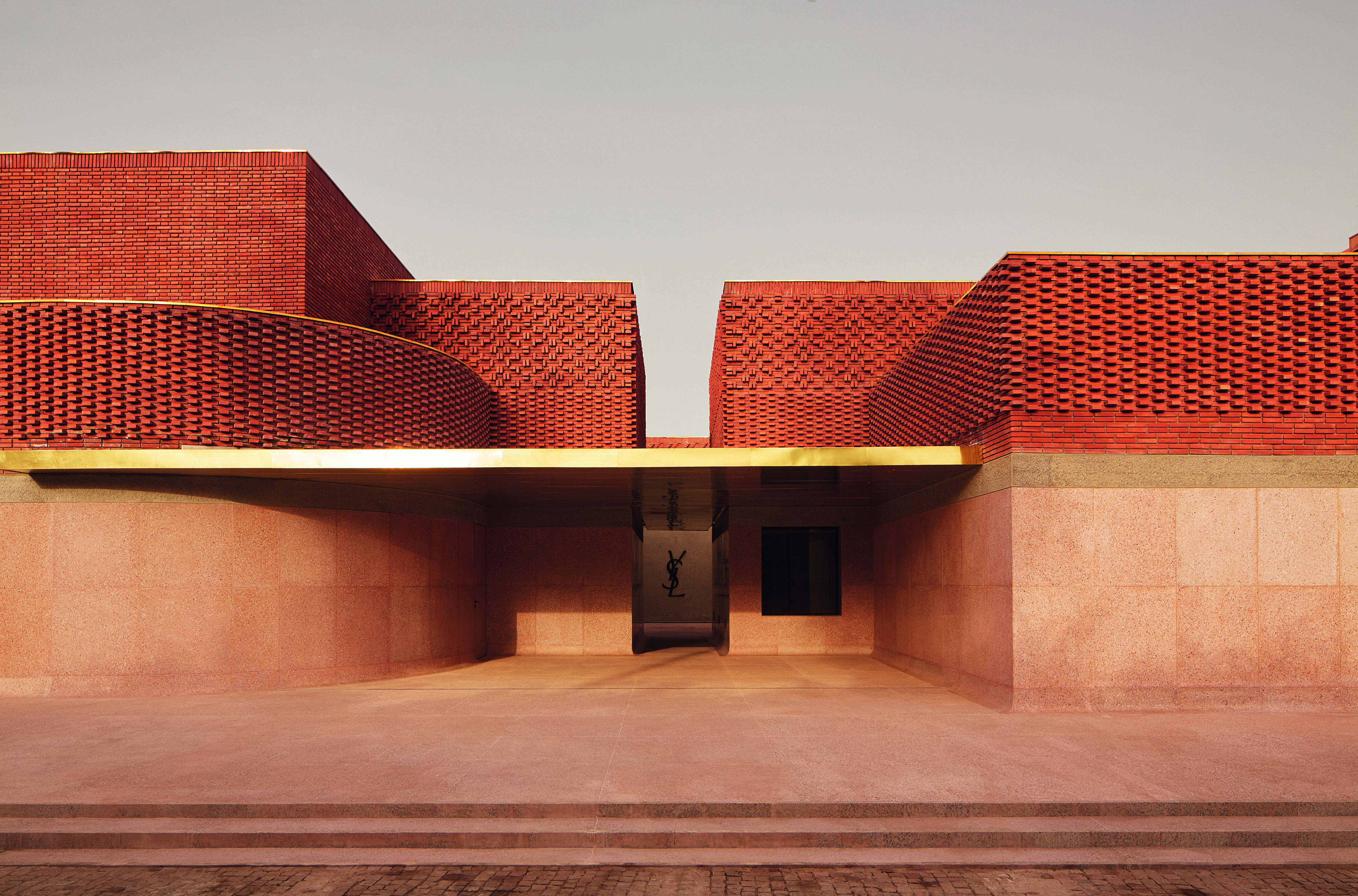 Main east facade and entrance on rue Yves Saint Laurent. Image by Dan Glasser
Of course, the dresses and sketches formed part of these souvenirs, but there were also intangible memories and images. In June 2008, Yves Saint Laurent's ashes were scattered at Jardin Majorelle, a short walk down the road from the museum, and though Bergé himself is buried in France, the museum remains a fitting testament to them both.
Stained-glass windows illuminated from inside, seen from the entrance courtyard at night. Image by Dan Glasser
Writing in the introduction to our new book, Madison Cox, landscape designer and president of the Pierre Bergé-Yves Saint Laurent Foundation, says this new title, "reveals a clear portrait of the late Pierre Bergé, who, towards the end of his life, with his characteristic boundless energy, undertook a formidable task: to create an institution that would leave a lasting impression of the man he loved and serve as a legacy for the country he loved so much, one that had become his second home."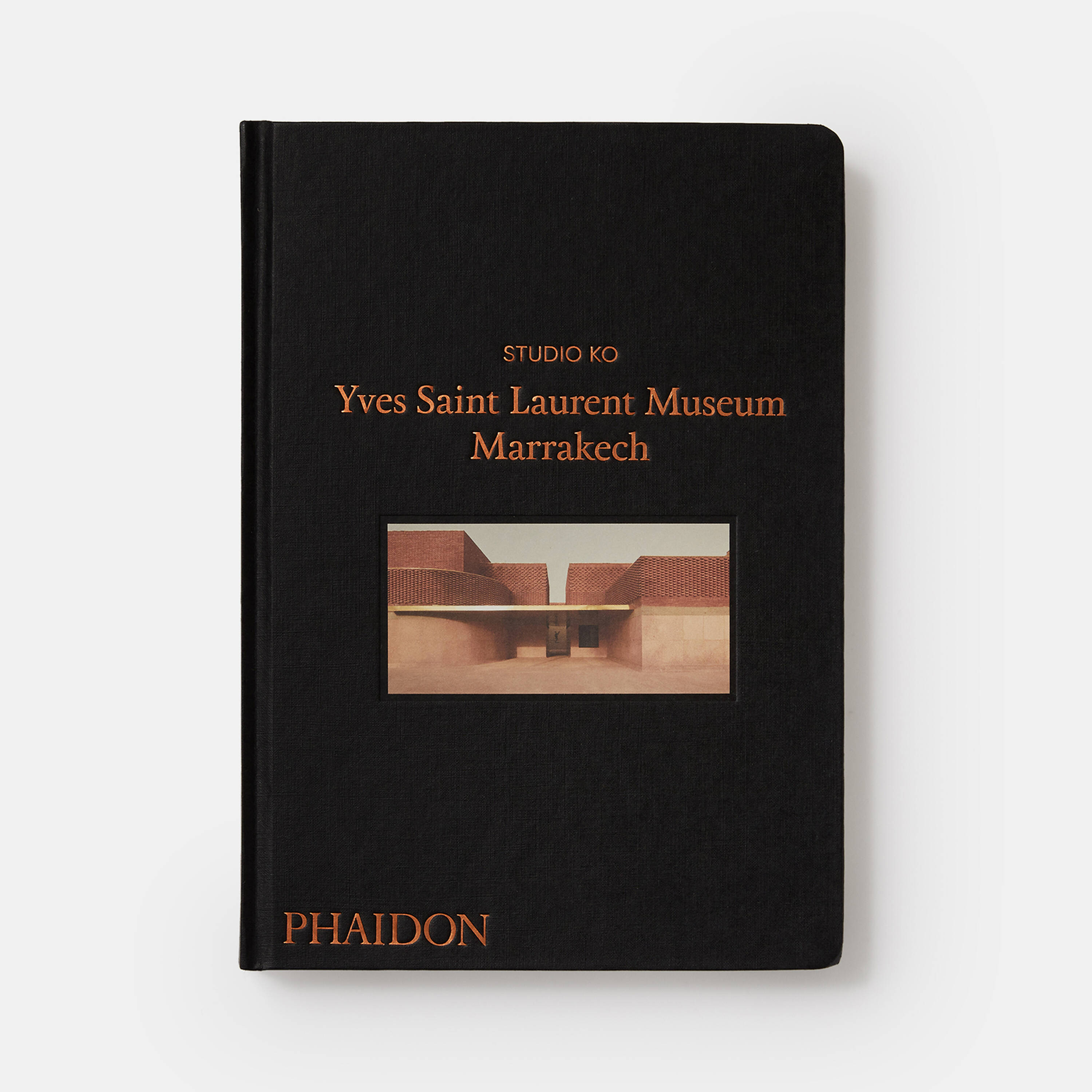 Yves Saint Laurent Museum Marrakech
To see more of this legacy, and to better understand the building and its creators, order a copy of Yves Saint Laurent Museum Marrakech here.