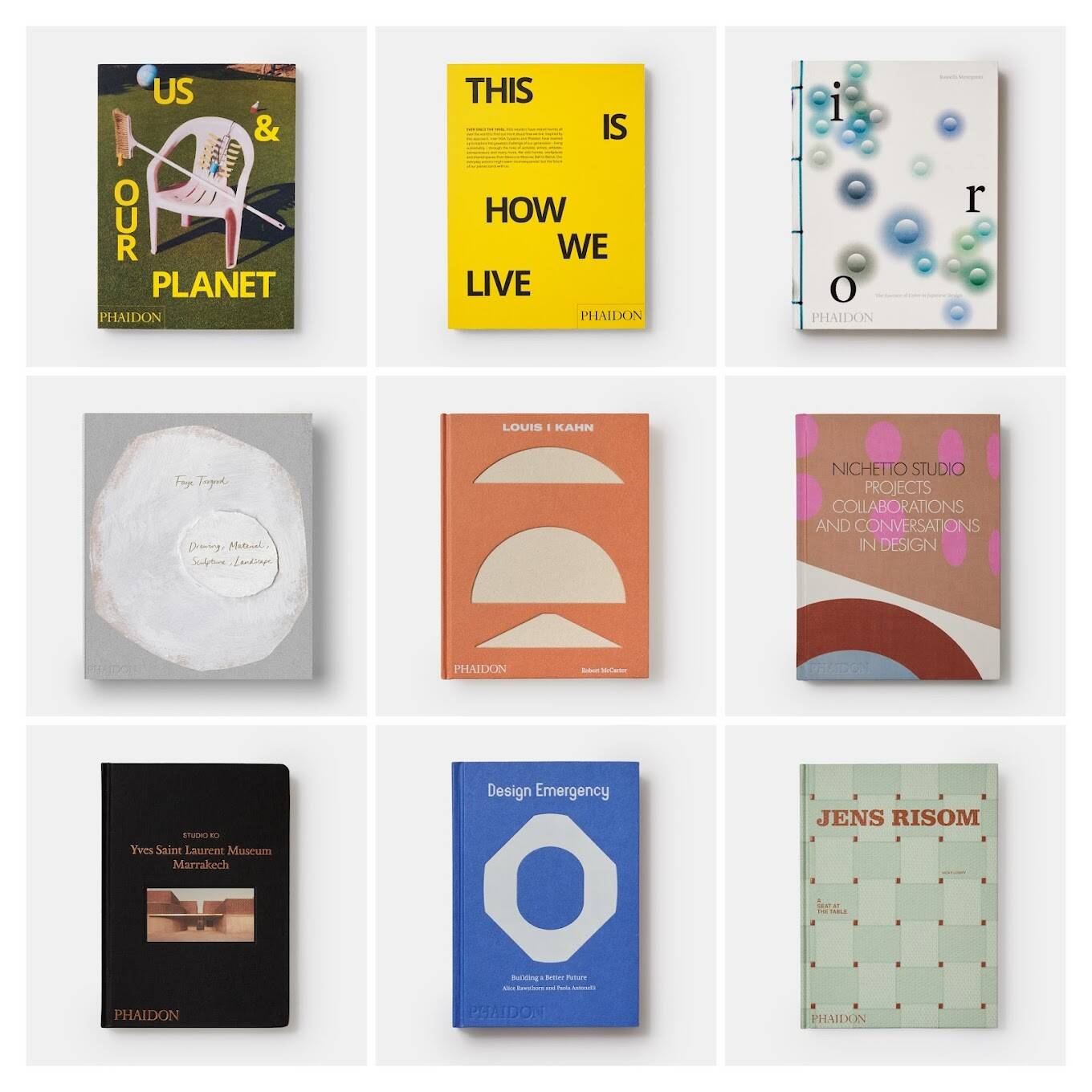 On World Book Day, brighten your life with our new fashion, design and interiors editions
Familiarise yourself with important new talents and celebrate mid-century greats, all via our beautiful new list
You can pack quite a bit of creativity in between the covers of a book. Consider Faye Toogood. There are very few designers as versatile as this British woman. Over the course of the past two decades, she has produced not only homeware, fashion and furniture collections, but has also created sculptures, overseen interior design projects, and gallery installations.
Our new mid-career retrospective, Faye Toogood: Drawing, Material, Sculpture, Landscape, is the first to explore this remarkable body of work, which includes collaborations with, and commissions for such brands and institutions as Birkenstock, Carhartt, Comme des Garçons, Dover Street Market, Hermès, Mulberry, and the National Gallery Victoria.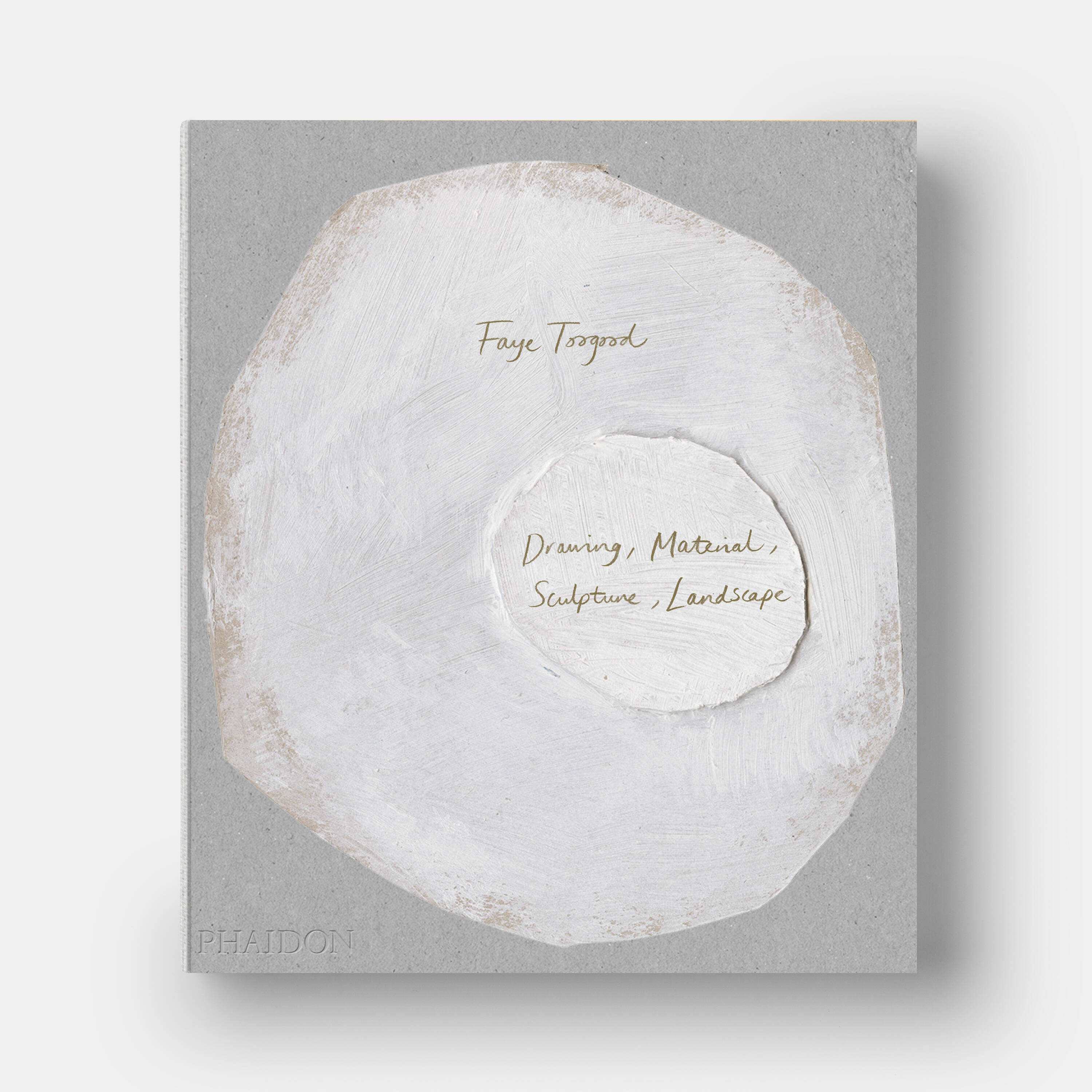 Faye Toogood
As this new monograph's subtitle suggests, Faye Toogood: Drawing, Material, Sculpture details the designer's singular approach, via her studio's guiding principles of drawing, material, sculpture, and landscape. In adopting this approach the book not only tells the story of an English woman, raised in the countryside, who has never lost her affinity for nature, despite leaving a huge impression on the great design hubs of the 21st century; it also shows the deep interconnections in Toogood's work, and the lyrical motifs which link it all together.
The book includes essays by Sarah Schleuning, senior curator of decorative arts and design at the Dallas Museum of Art, and Dr Glenn Adamson, a curator, writer and historian based in Brooklyn, and is edited by Alistair O'Neill, professor of Fashion History and Theory at Central Saint Martins. It also includes countless previously unpublished photographs, as well as features newly created artworks by Toogood, which grace the cover and chapter openers, and viewed from a certain perspective, could certainly be regarded as another triumph within Toogood's highly varied body of work.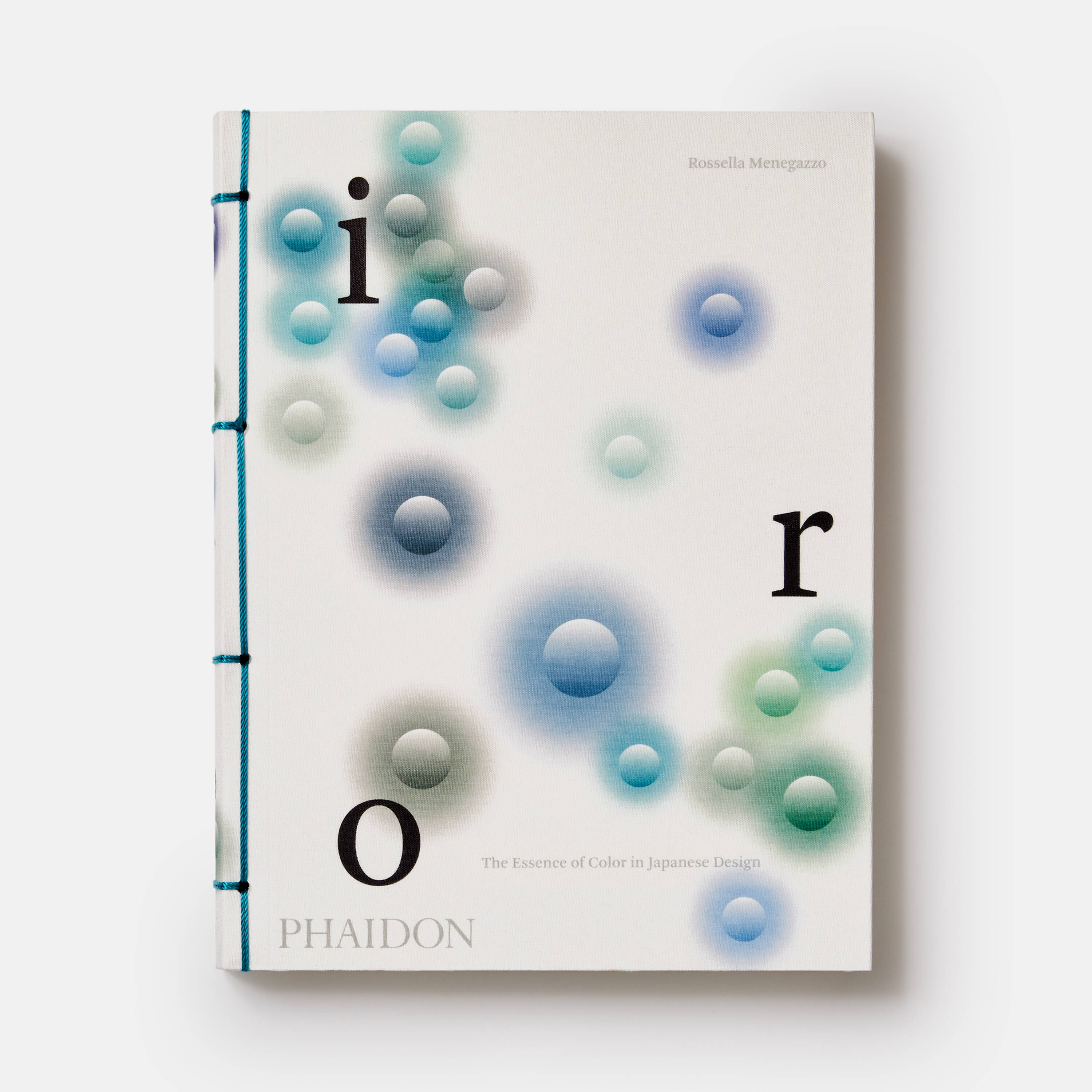 Iro
A similar level of variety is on display in Iro: The Essence of Colour in Japanese Design. In this, the first survey of Japanese design as seen through the lens of Japan's traditional colour spectrum, there are everyday lunch boxes and priceless vintage gowns, bicycles and cabinets, ceramics and chairs. Via these objects author Rossella Menegazzo, Associate Professor of the History of East Asian Art at the University of Milan, shows how the country's distinctive cultural associations with colour has informed its creative output over centuries.
Menegazzo tells the story of cherry blossom pink (sakura), symbolic of Japan and often used in art and literature to signal nature's impermanence; mouse grey (nezu), the same as the animal's shimmering fur, which became hugely popular during the Edo period; and and indigo (aiiro), the most prevalent blue dye in Japan, derived in ancient times from an extract of fresh leaves and fixed in lye. Iro is a wonderful book for anyone interested in Japanese culture, and anyone curious as to the different colourways and chromatic associations found around the world. Printed on craft paper and bound in the traditional, Japanese style, Iro is quite a convertible design object in itself, and should have readers returning to its exquisitely pigmented pages for years to come.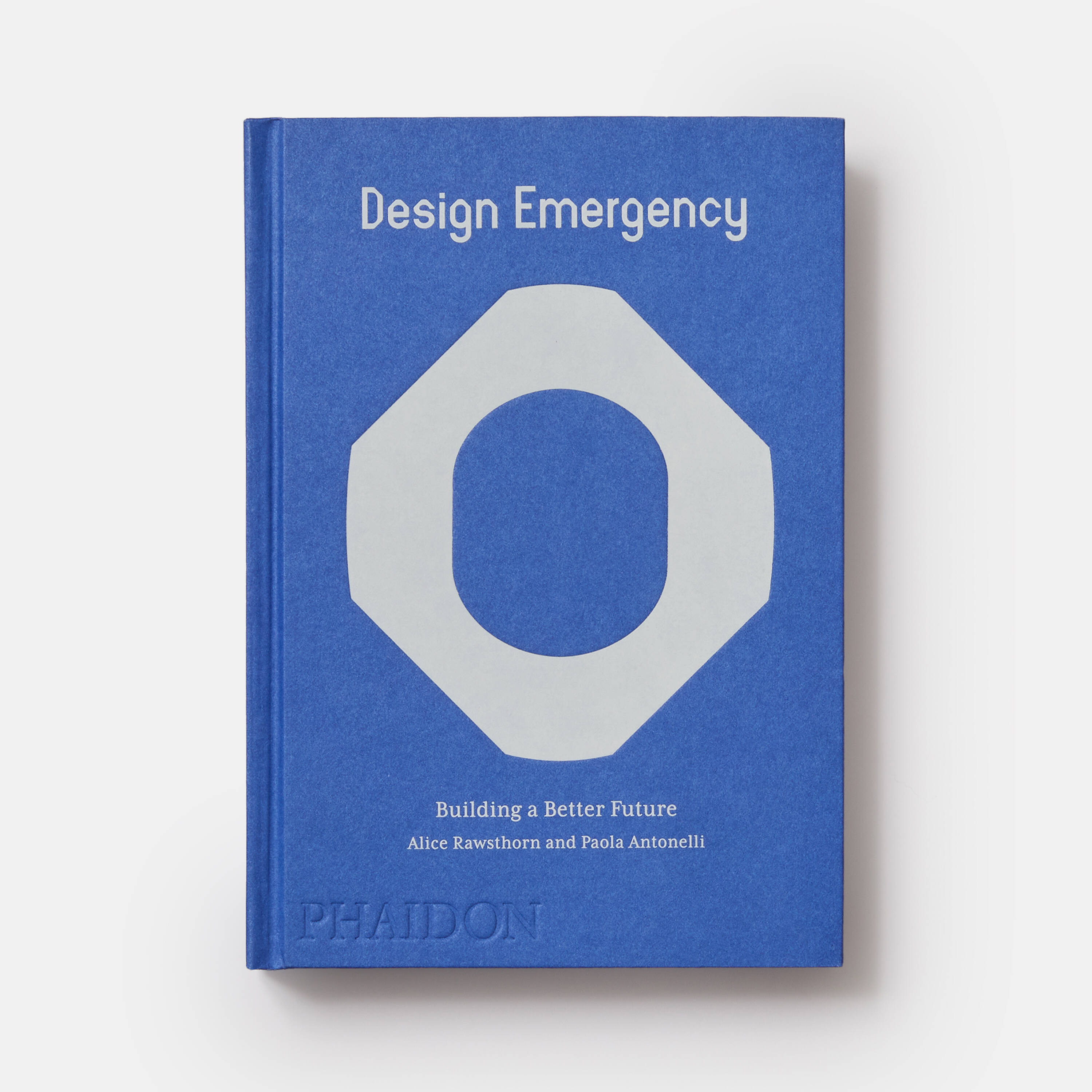 Design Emergency
The outlook for Design Emergency isn't quite so rosy, even if its authors and contributors do highlight causes for hope in the face of impending disaster. In this new title, Alice Rawsthorn, the award-winning design writer, and co-author Paola Antonelli, a senior curator of architecture and design at MoMA, New York, explore projects tackling today's social, political, and environmental crises.
Design Emergency began in the spring of 2020, when the authors founded their Design Emergency Instagram account, initially to explore design's impact on Covid-19 pandemic and its aftermath. Since then, they have broadened their brief, to take in everything from drone warfare to artificial intelligence and the refugee crisis. Now, in their new book, Antonelli and Rawsthorn, alongside an equally impressive panel of interviews and contributors, have set out to address the most pressing global issues, by viewing design as an essential agent of change.
This new book features Q&As and contributions from designers, architects, engineers, technologists and their collaborators, such as Irma Boom, Isle Crawford, Kunlé Adeyemi of the NLÉ architecture and design practice, Formafantasma, and Forensic Architecture. The book's reach and scope is broad, taking vernacular bridge building in remote parts of India, as well as a floating school in Nigeria and the medical illustration that became a symbol for the Covid-19 pandemic. The book itself is designed by Studio Frith, and is a compact, portable title, well suited to train, subway, lecture-hall reading, and will soon be seen in the hands of many people who believe creativity, when properly applied, can right plenty of the world's wrongs.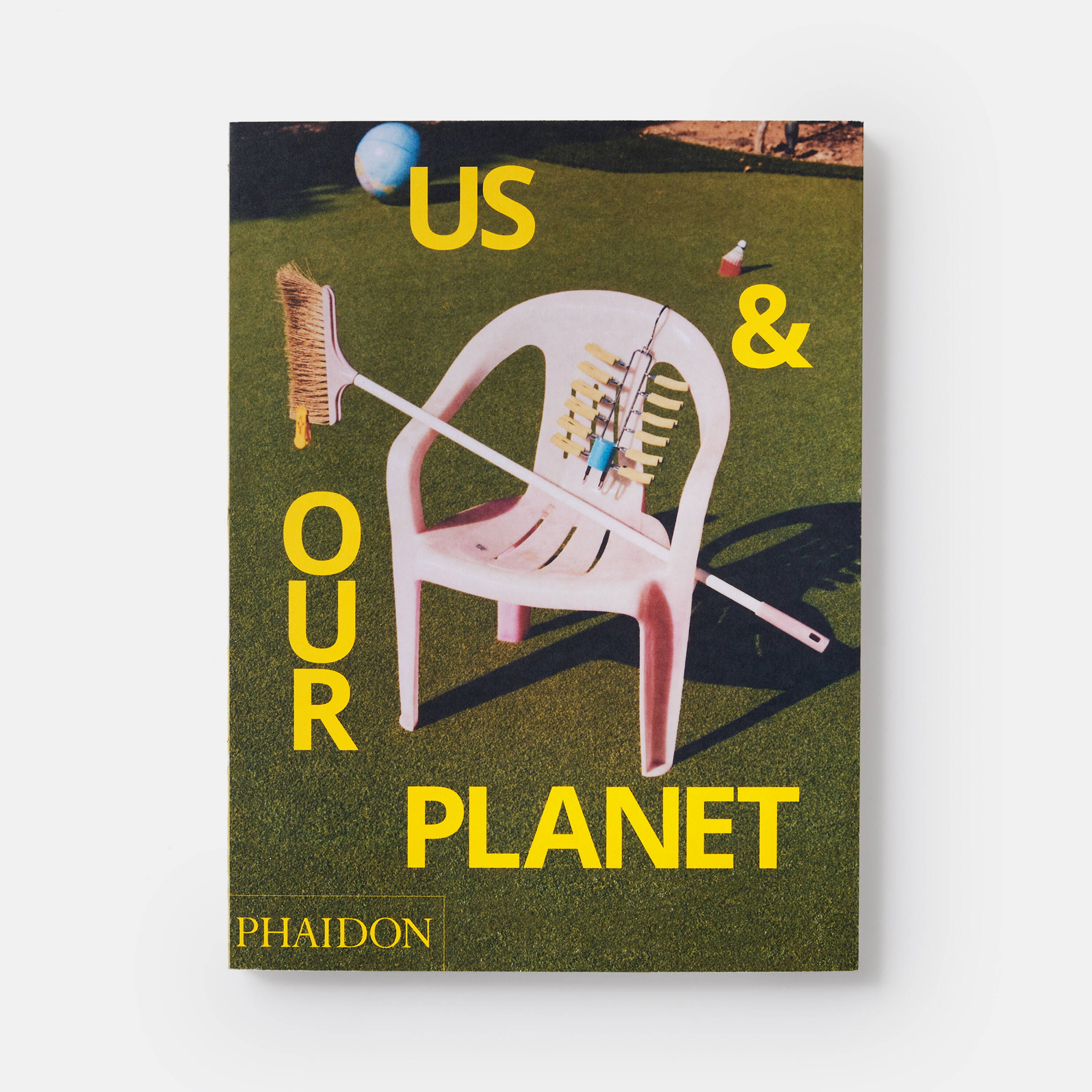 Us & Our Planet
Us & Our Planet will appeal to the same crowd, though it approaches its subject in a very different way. The book, created by Phaidon and IKEA, explores one of the biggest challenges of our generation: living sustainably. The Swedish furniture company aims to create 'a better everyday life' for us and our planet through design. This means meeting the needs of people today, without compromising the needs of future generations. In doing so, IKEA often carries out home visits, or domestic research trips, into the homes of everyday folk around the globe.
Us & Our Planet pays tribute to this approach, by also detailing the home life of twelve households. Those visited include activists, artists, athletes and gardeners as well as young families across the globe. From Mexico to Moscow, Bali to Beirut, the book shines a light on the small things we can do – through this series of inspirational studies at home – to make our world a little better.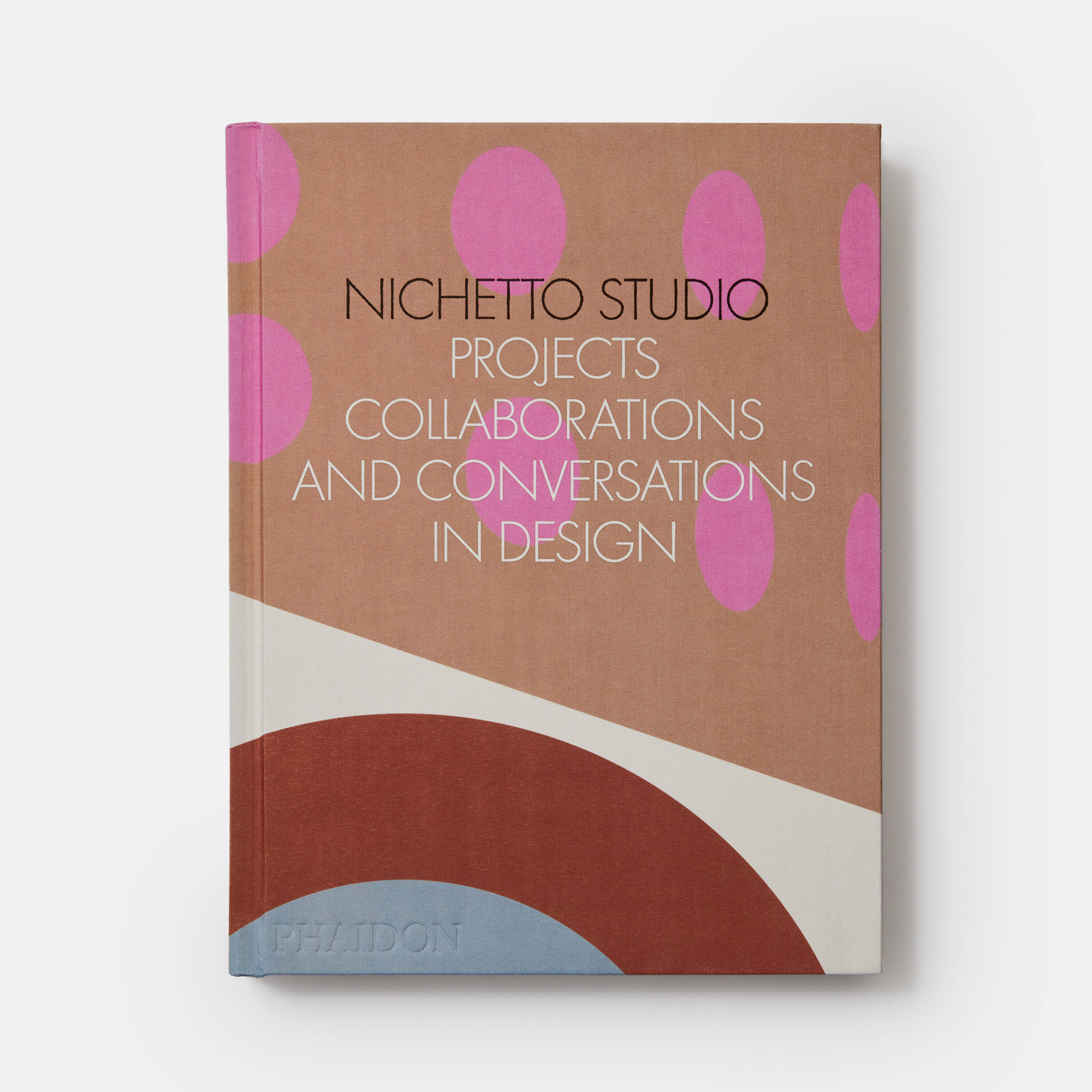 Nichetto Studio
In his own way, Luca Nichetto of Nichetto Studio works towards similar ends. With offices in his native city of Venice as well as his wife's home town of Stockholm, Nichetto has managed to sensitively combine his own Italian flair with Scandinavia's innate sense of modernity, to produce acclaimed, innovative commissions for brands as Hermès, Venini, Cassina, and ZaoZuo.
In this, Nichetto's debut monograph, authors Max Fraser and Francesca Picchi, detail the Studio's portfolio in chronological order from 2000 to the present day, highlighting key projects throughout.
Nichetto's emphasis on craftsmanship and collaboration is made clear via interviews with designers such as nendo's Oki Sato, as well as il signore Nichetto himself. The book features more than 400 photographs and sketches, which, when viewed together, show how this fascinating studio founder has blazed a trail through contemporary design practice, while remaining partially ensconced in the beautiful venetian lagoon.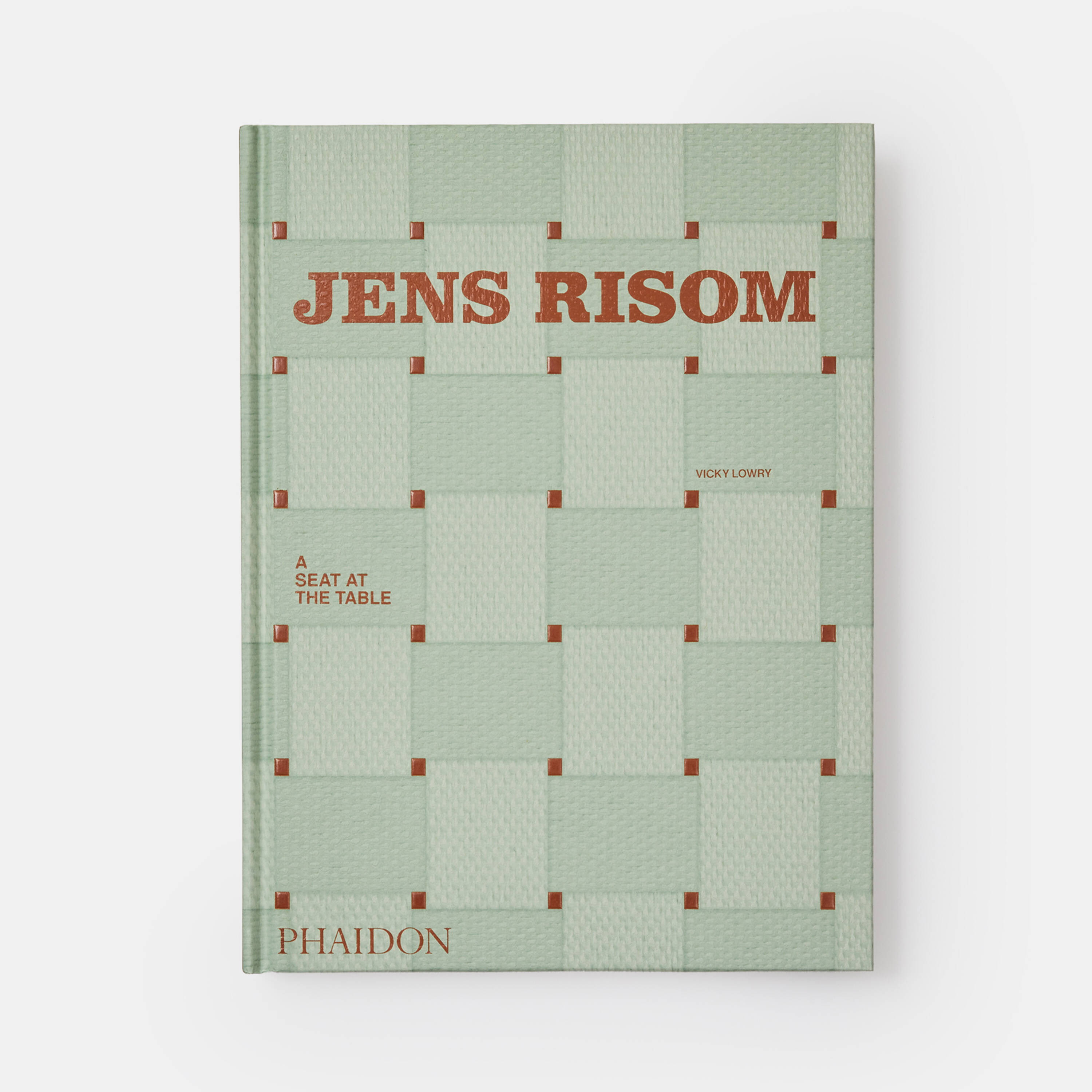 Jens Risom
The kind of Scandinavian modernity Nichetto draws upon was pioneered by another subject in our new list: Jens Risom. In Jens Risom: A Seat at the Table, author Vicky Lowry celebrates Risom's role as one of the first designers to introduce Scandinavian design to the United States.
It describes how at the age of just 23, Risom emigrated to the US, struck up a partnership with Hans Knoll, and helped shape the Hans Knoll Furniture Company, via Risom's designs. The book features the designers' famous webbed chairs, made of rejected parachute material, which were instrumental in establishing Knoll's reputation, as well as works made for his own company, Jens Risom Design. Created in collaboration with Jens Risom's son, Sven Risom, and with the full cooperation of the Risom family, the book offers unique access to never-before-published sketches, photographs, and fascinating ephemera selected exclusively from the designer's archives and now published for the first time.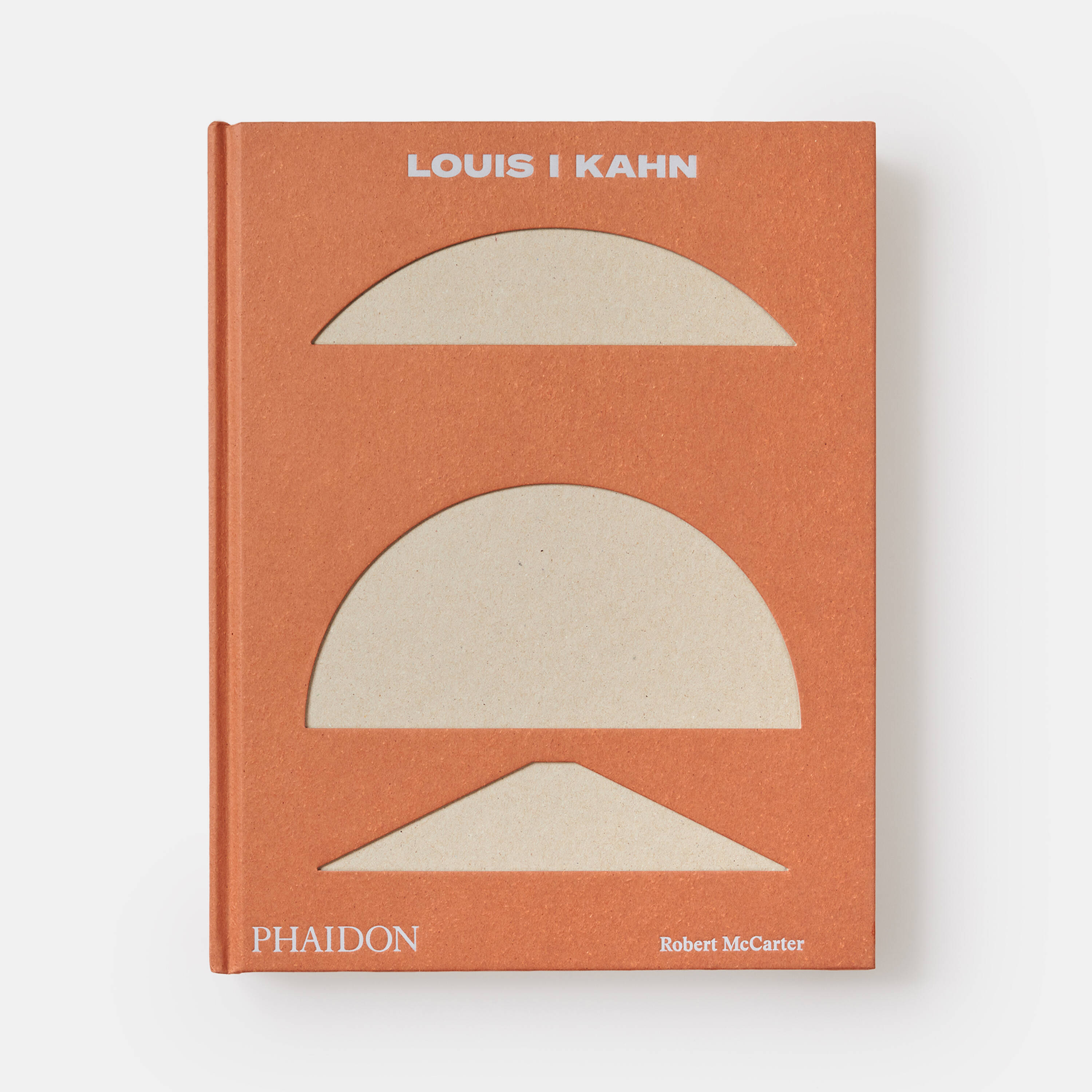 Louis I Kahn
Our newly expanded and updated Louis I Kahn monograph pays tribute to another mid-century pioneer, albeit one whose influence is still felt to this day. Robert McCarter's esteemed monograph describes Kahn's early, impoverished life in Europe, his emigration to the US, and his early work, and his crowning achievements, such as the Salk Institute at La Jolla in California, completed in 1965; the Kimbell Art Museum, finished in 1962'; and the Bangladesh National Capital, which the architect was still working on, at, the point of his death in 1974. This updated edition also features Kahn's Franklin Delano Roosevelt Memorial, on Roosevelt Island in New York's East River, which was completed in 2012, nearly forty years on from the architect's demise.
In this new book, McCarter looks forward too, considering just why the late architect's works lived on, and in so doing alights on Kahn's preference for the monumental, his appreciation for ancient buildings and his belief that modern construction should reveal its inner workings. Beautifully illustrated and carefully laid out, this comprehensive overview includes both built and unbuilt projects, and like Kahn's own work, will stand for quite some time, serving as a key reference work on one of the most important figures in 20th-century architecture.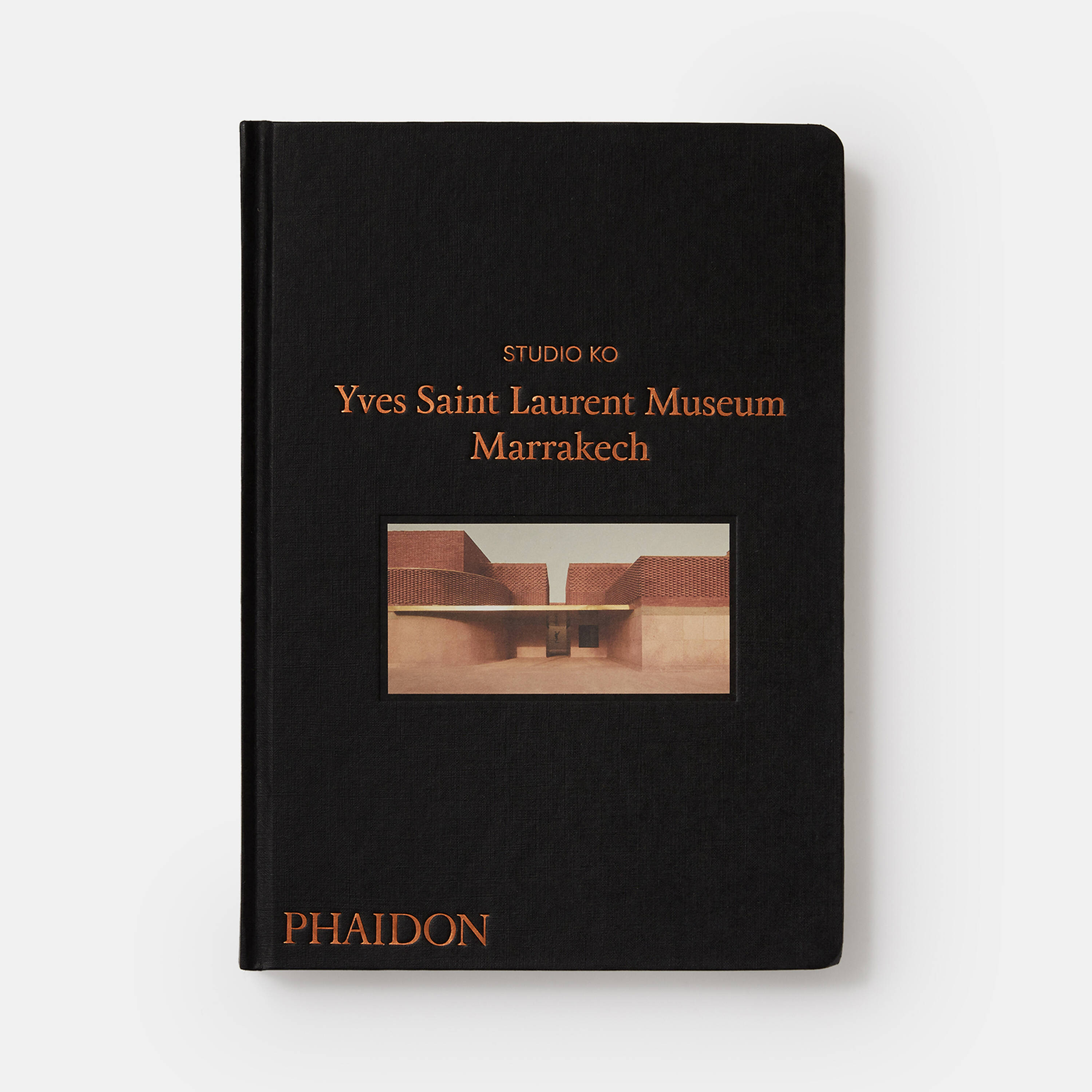 Yves Saint Laurent Museum Marrakech
Finally, our new title, Yves Saint Laurent Museum Marrakech, details how another titan of 20th century creativity has been honoured via the work of 21st century creatives. First commissioned by Pierre Bergé, the French industrialist, philanthropist, and co-founder of the Yves Saint Laurent fashion house, a little under ten years ago, this beautiful Moroccan building is the work of the French architecture firm, Studio KO. Our new book tells the storyof Bergé's exacting commission, Studio KO's inimitable sourcing and construction processes, as well as myriad other appointments and collaborations that have fed into this building's creation.
A tribute to creative collaboration and a tribute to the legacies of both Saint Laurent and Bergé, Yves Saint Laurent Museum Marrakech is the first and only book to offer an inside view of the unprecedented partnership between an extraordinary client and his talented architects.
To find out more about this title and countless others, visit the Phaidon store, here.