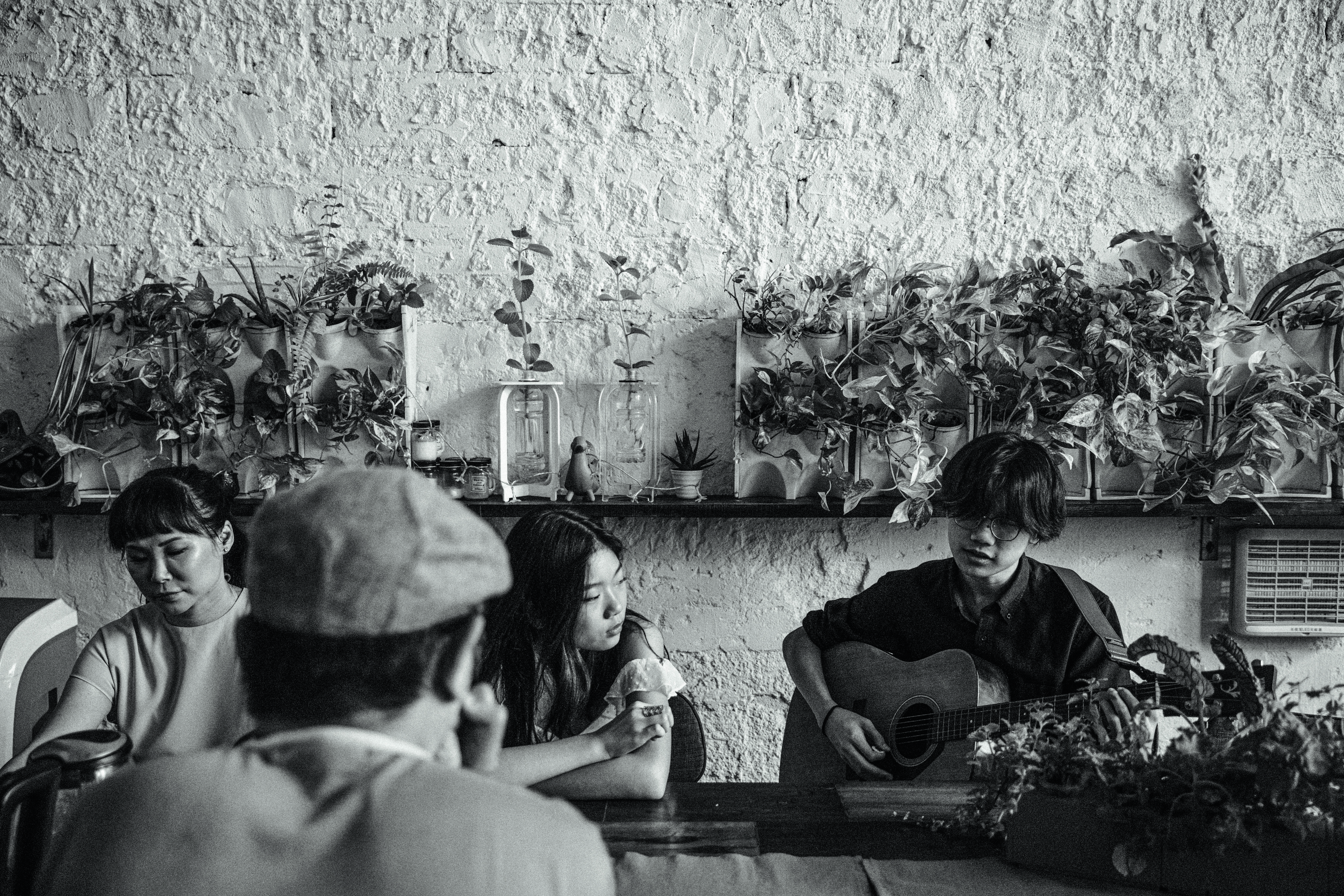 What one unconventional Singaporean family taught IKEA about Us & Our Planet
Discover how the Soh family turned their traditional family dwelling into an urban farm and cookery school start-up
'Kampung' is a common word in Malaysia, Indonesia and Singapore. It means 'village', but it also sums up a sense of community; 'compound', the English term describing a walled domestic enclosure, is derived from this word.
Nowadays, the modern city state of Singapore isn't filled with the kind of simple kampung-style hamlets and dwellings, yet, as our new book Us & Our Planet shows, the kampung can be brought up to date to serve the needs of the 21st century.
This new title is produced in conjunction with IKEA, and its format is informed by the Swedish firm's research technique of Home Visits, or trips to houses and apartments across the world to see how people are living today. In some instances these places belong to young families, couples or singletons. Yet in the case of the Soh family, the home visited contains many generations.
As author Maisie Skidmore explains, "within the neat suburbs between Singapore's Katong and Siglap districts, the Soh family has created a unique haven. Calvin and his partner Arlette, their children Eva and Dylan, and matriarch Ng Swee Hiah – 'Mummy Soh' – founded One Kind House together in 2016, when the children were just ten and thirteen-years-old."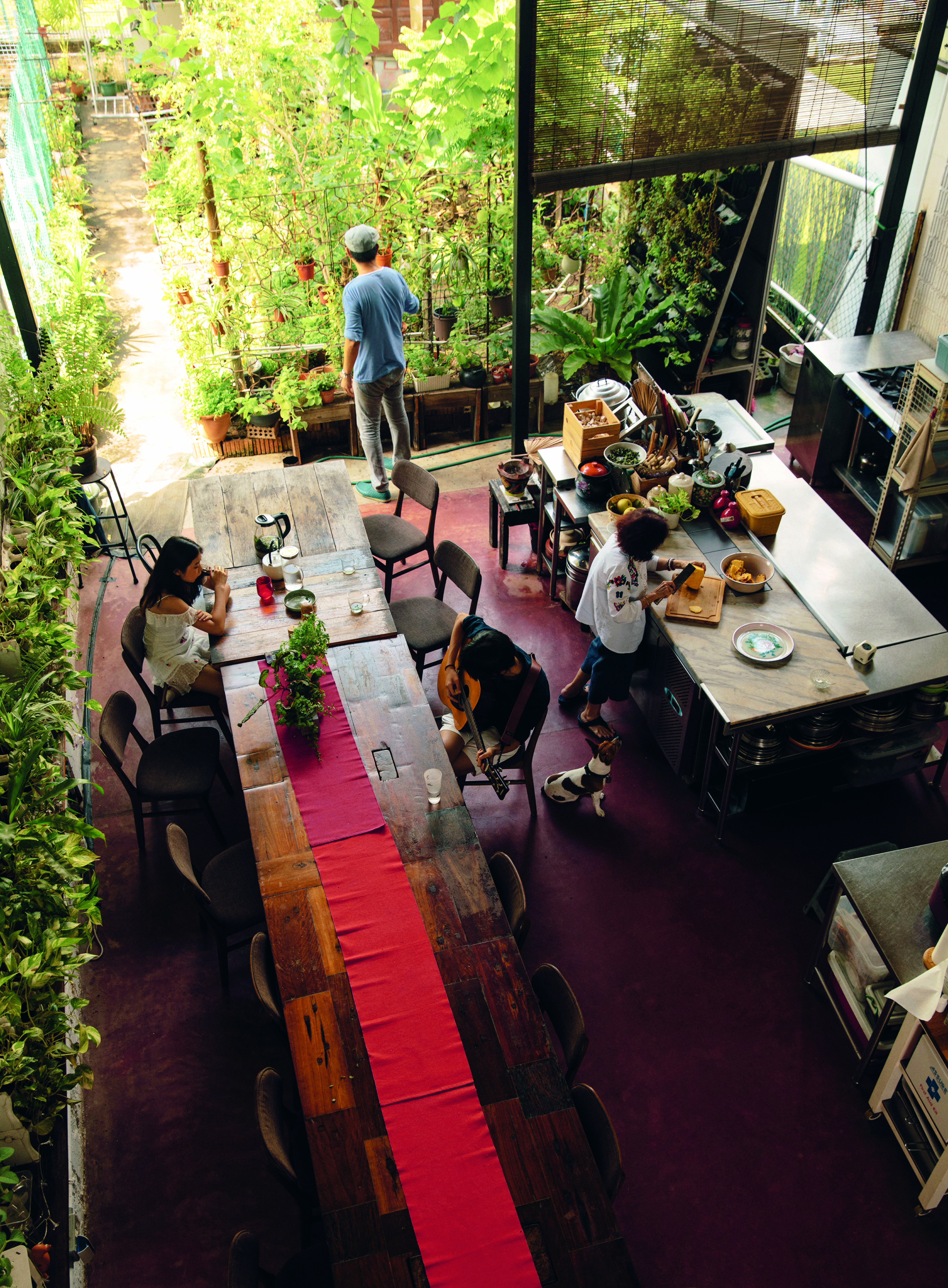 The Soh Family. Photography by Juliana Tan
Part urban farm garden, part cooking school, part research and development lab-cum-atelier, " the Sohs are exploring, through their home and their family, what it means to keep the kampung spirit alive in the twenty-first century."
None of this has been easy, in a country where high-rise living is the norm. As Calvin Soh explains, this house, which is unusually large by modern Singaporean standards, has been in the family since 1969. His mum bought it from his grandparents in 1985, and Calvin can remember how, as he says in the book, "there were chickens and ducks everywhere. We had a kampung around us. Now, we have apartment blocks."
Calvin's mother retired around the same time that he decided to become a stay-at-home dad. "Arlette and I put all our money and a lot of effort into figuring out, 'What is the home for the future, for both my mum and our kids?'" he recalls."'What is retirement in this new world? What is education?' I knew my mum's skills; she could teach, she could cook, she could plant. For the kids, we knew we had to prepare them for a drastically different future to the one we had been prepared for at their age. We thought a lot about what values we needed to focus on. We decided that as long as they could pass their exams at school, they would gain more value from coming here and hosting dinners with mum and spending time at the R&D lab upstairs."
One Kind House is a unique domestic proposition, taking, as it does, the kampung model and grafting on more open, progressive, future-proofed aspects. "People arrive as strangers, but they leave as lifelong friends," says Calvin. "One of the key things is that there are a lot of ideas exchanged. This is what building a twenty-first-century kampung is all about, rather than making a kampung that is focused on creating a self-sufficient, siloed collective. We need the exchange of ideas to be a key part of what 'community' means, to ensure that small communities, as a way of living, survive."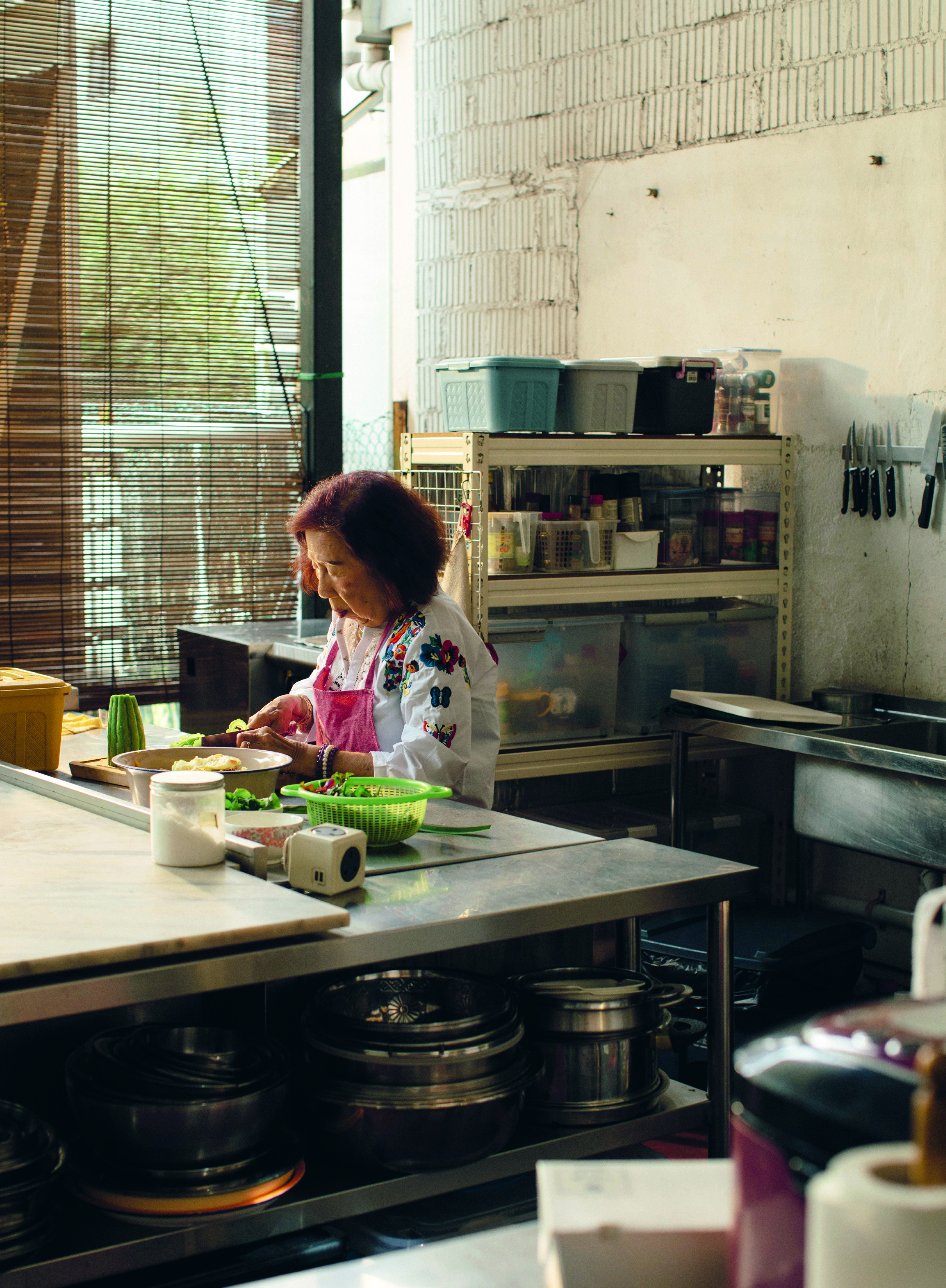 The Soh Family. Photography by Juliana Tan
IKEA may not have retooled this domestic concept to suit the 21st century, but its founders have had other bright ideas to bring about togetherness. In the early 2010s, motivated by environmental concerns, Ingvar Kamprad suggested switching all IKEA light bulbs to LED models – "by far the most energy-efficient option, but also an expensive one," explains Us & Our Planet.
Faced with high costs, the IKEA founder set his development team a Herculean task: to create a high-quality LED bulb for just one euro. "They duly set about re-evaluating every element of existing LED offerings in search of ways of lowering prices without affecting standards," explains the new book. "At last, they found a solution: by spending more on higher-quality parts for the LED section of the bulb, other parts of the power supply could be removed, reducing the bulb's final cost to exactly one euro. The result was RYET, an affordable collection of standard bulb fittings, each lasting up to 15,000 hours and consuming approximately eighty-five percent less energy than incandescent bulbs."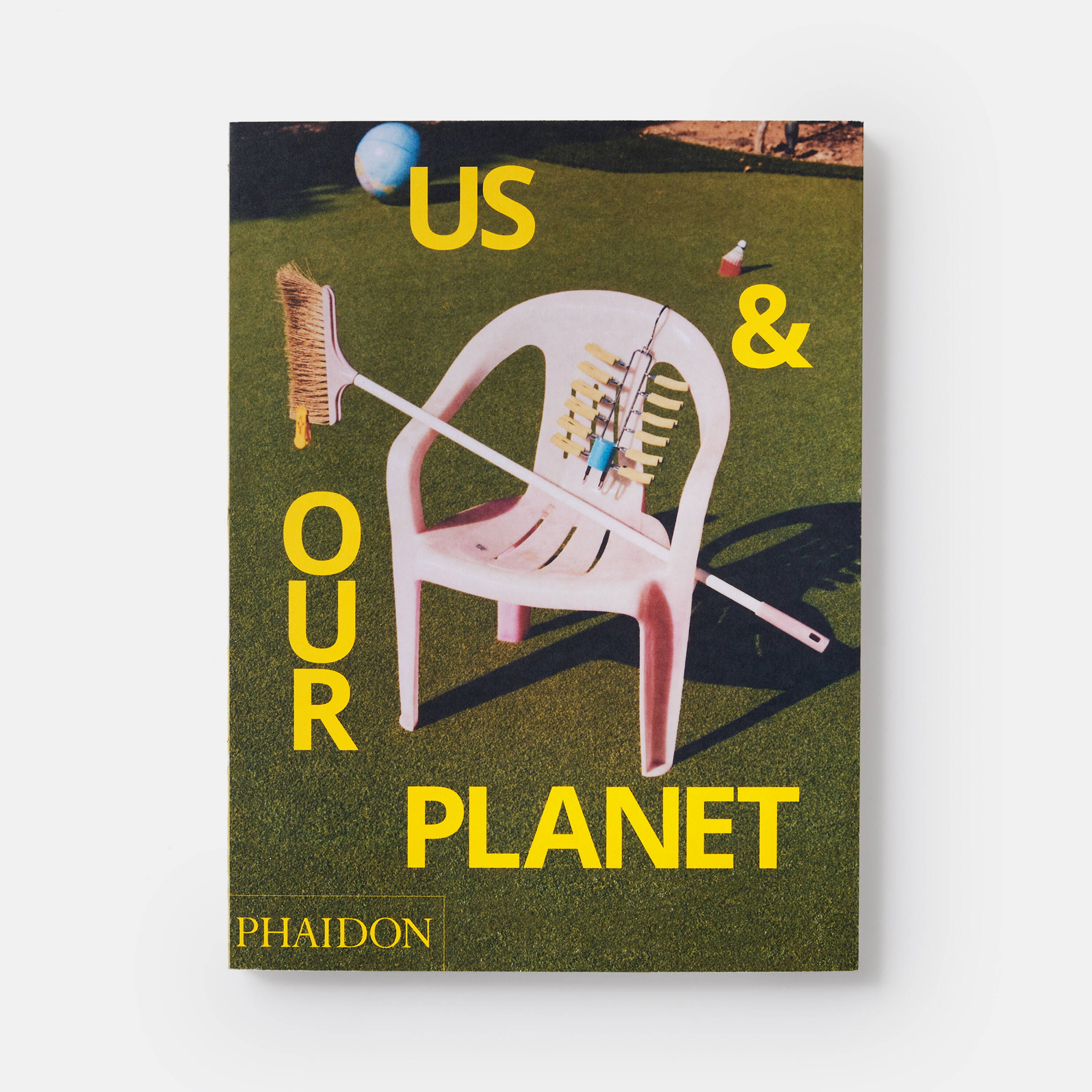 Since cracking Kamprad's challenge, IKEA's lightbulb team have made their lights even more energy efficient and longer lasting. In a way, they're a little like One Kind House: they serve as both a beacon of hope, and shed light in our shared future. To find out more about both of these undertakings, order a copy of Us & Our Planet here.