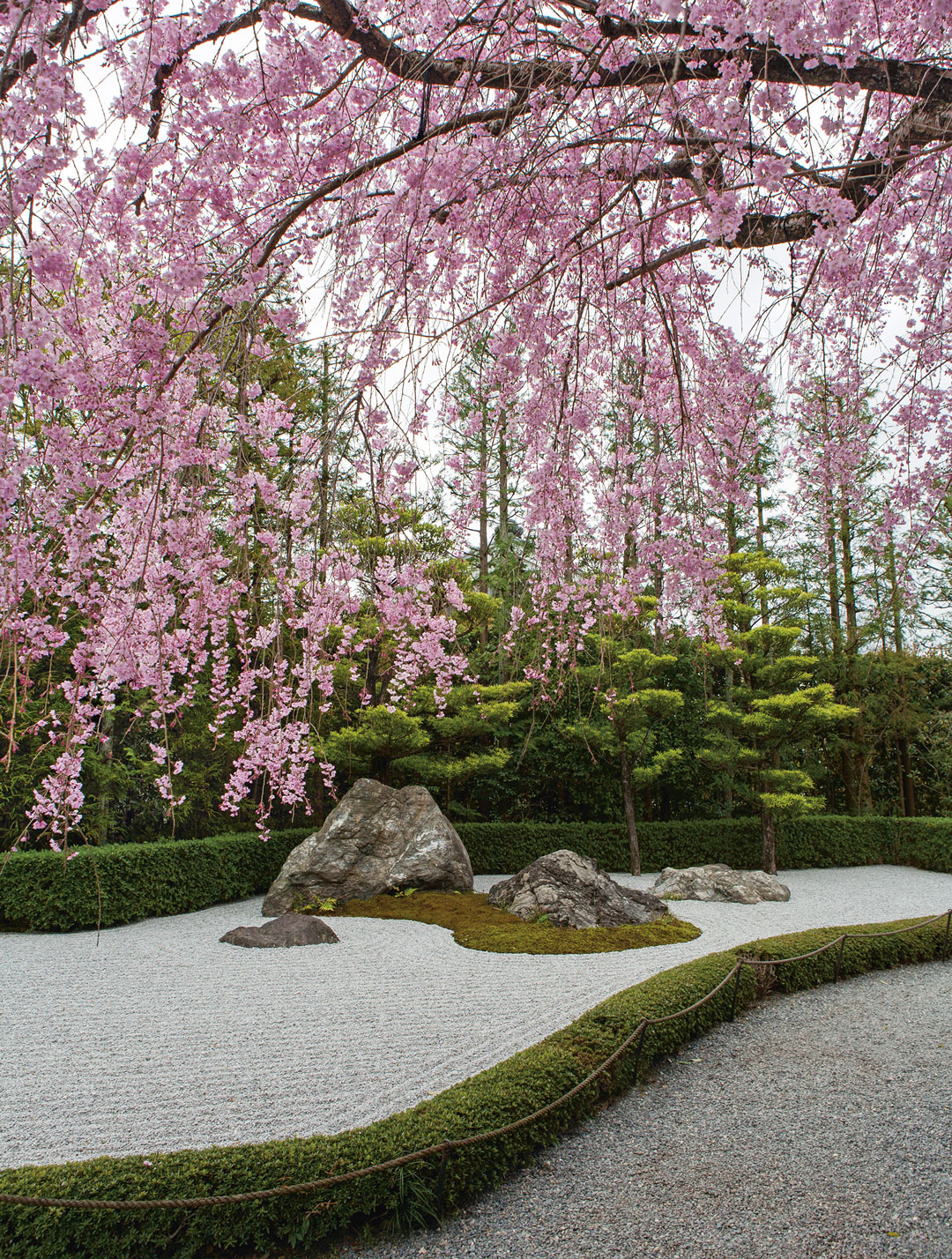 Right about now - Japan turns pink!
Japan bursts into colour in spring - The Japanese Garden author Sophie Walker talks us through the new season
As spring is ushered in, Japan turns pink as a riot of blossom bursts into short, colourful, life. But while it's widely assumed that the cherry tree is commonly used in Japanese garden design, it is rarely planted inside the garden itself. Instead, as Sophie Walker reveals in The Japanese Garden, it is grown beyond the garden wall, like the famous weeping cherry tree at the renowned dry garden of Ryōan-ji in our picture below, which assumes a central role in the garden's design despite not being within the garden itself.
There are two main reasons for this according to Sophie. "The cherry tree is neither of single-season interest nor is it a muted all-year-round tree. It is green and ubiquitous in summer and, though its autumn foliage colours brightly, it flares only briefly in a somewhat haphazard and not overall impressive way, quickly giving way to a knobbly winter figure."
The second reason she says, is that the cherry tree is associated with the clouds (for obvious reasons). "During hanami, the great temple of Kiyomizu-dera (Pure Water Temple) perched on a hill in eastern Kyoto seems to float above clouds of blossom. In Japan's wild, forested landscape, evergreen ridges give way to folding valleys that host an array of deciduous trees under their protection, including cherries and acers; during blossom season, the flowering forests of cherry trees appear like clouds lingering in the valleys.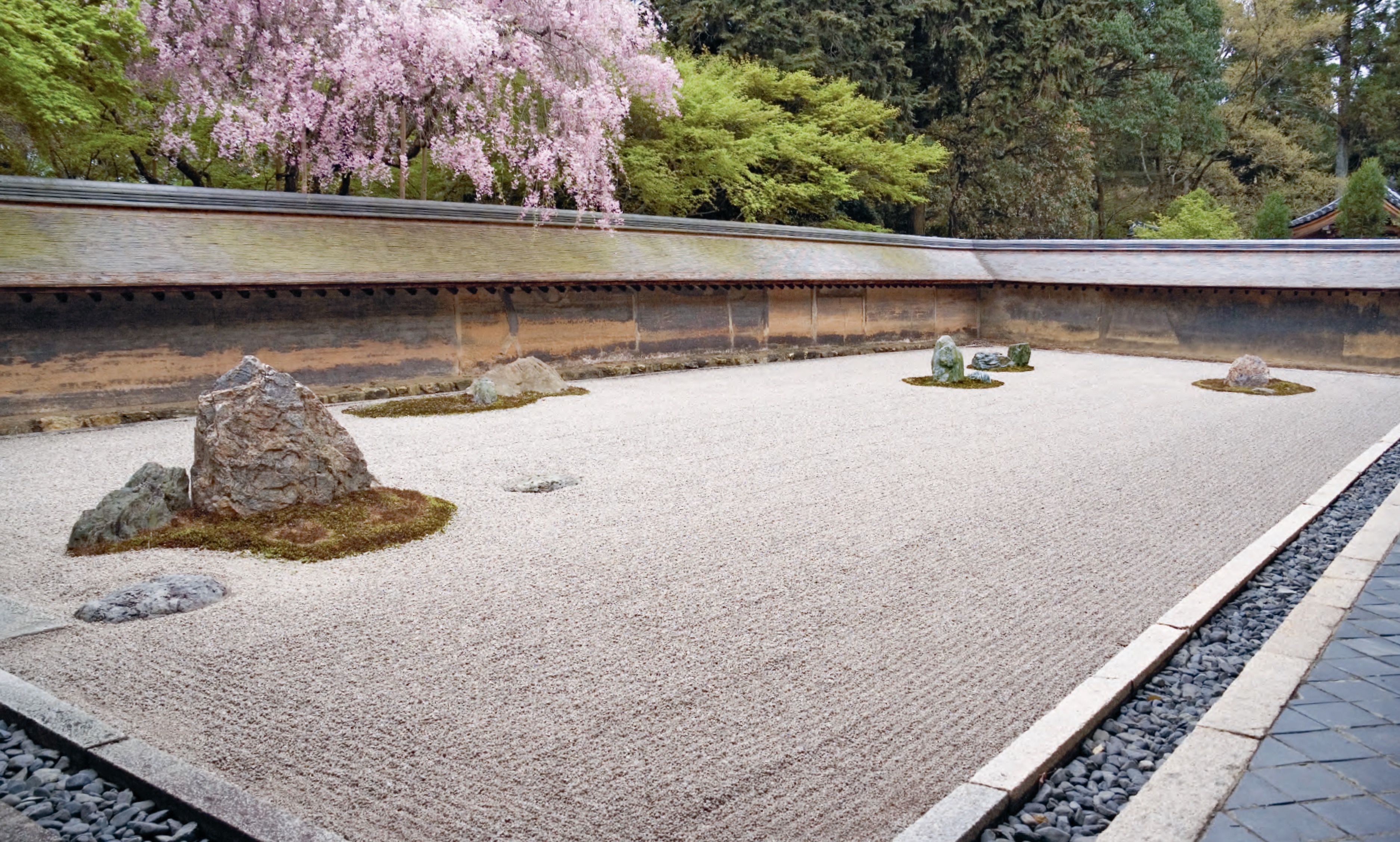 The first Japanese cherry trees arrived in the West in the 1850s, brought by plant hunters including the Dutchman Phillip Franz von Siebold, after whom Prunus sieboldii is named, and since then, we too have been enamoured. The British plant hunter E.H. Wilson was so thrilled by the cherries he found in Japan in 1911 that he returned to Britain four years later with sixty-three different species. So popular is the cherry tree that more than 600 varieties are cultivated in Japan today.
If you're lucky enough to visit Japan make sure you get a copy of Sophie's book The Japanese Garden in the store before you go - and pick up a Wallpaper guide while you're at it.