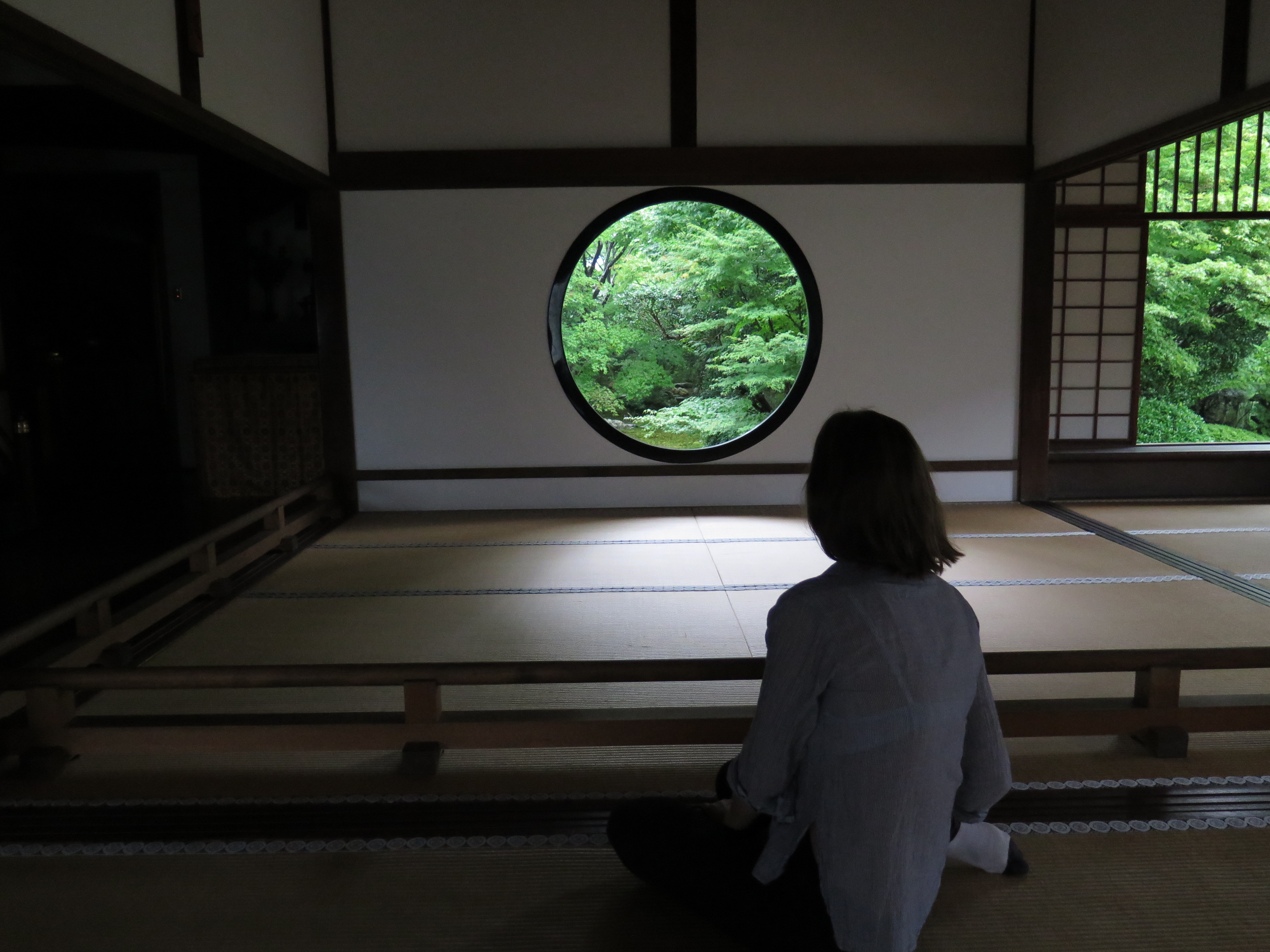 Sophie Walker guides us through The Japanese Garden
From Buddhism to the Bauhaus, the garden designer and author discusses Japan's rich traditions
Horticulture and contemporary garden design came easily to Sophie Walker. In 2014 she became the youngest woman to design a garden at RHS Chelsea Flower Show. Having studied art history, Walker later qualified in horticulture, plant science, and garden design, and now, from her London base, works across the globe, writing, lecturing and creating great gardens around the world.
However, as the author of our new book, The Japanese Garden, explains, ease isn't the best way to judge the gardens of Japan, their cultural legacy and horticultural excellence; sometimes difficulty is part of the pleasure and charm.
In this exclusive interview she describes how she became interested in gardens, outlines the surprising links between Japan and early modernism and recalls the moment when Frank Lloyd Wright considered covering Fallingwater in gold leaf, such was his love of the traditions of Japan.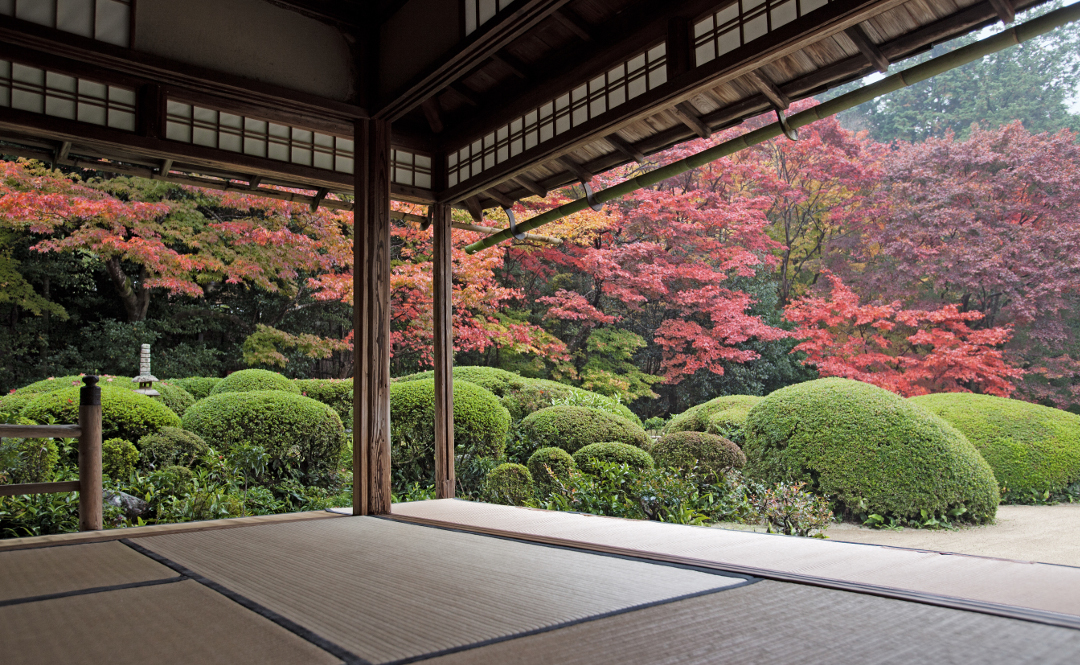 You began by studying art history, before switching to horticulture. Where did your interest in gardening come from? Ever since I was a child I've busied myself in the garden – I used to make miniature gardens on baking trays, but I never imagined that I might enjoy a career in garden design until I went on a trip to the Bolivian Amazon. We spent a day chugging upriver in a motorised canoe before trekking deep into the jungle. I was so awed by the power of the jungle and I couldn't believe how alive everything was… By the time we arrived at camp that night, I had made a promise to myself to study horticulture on my return to London.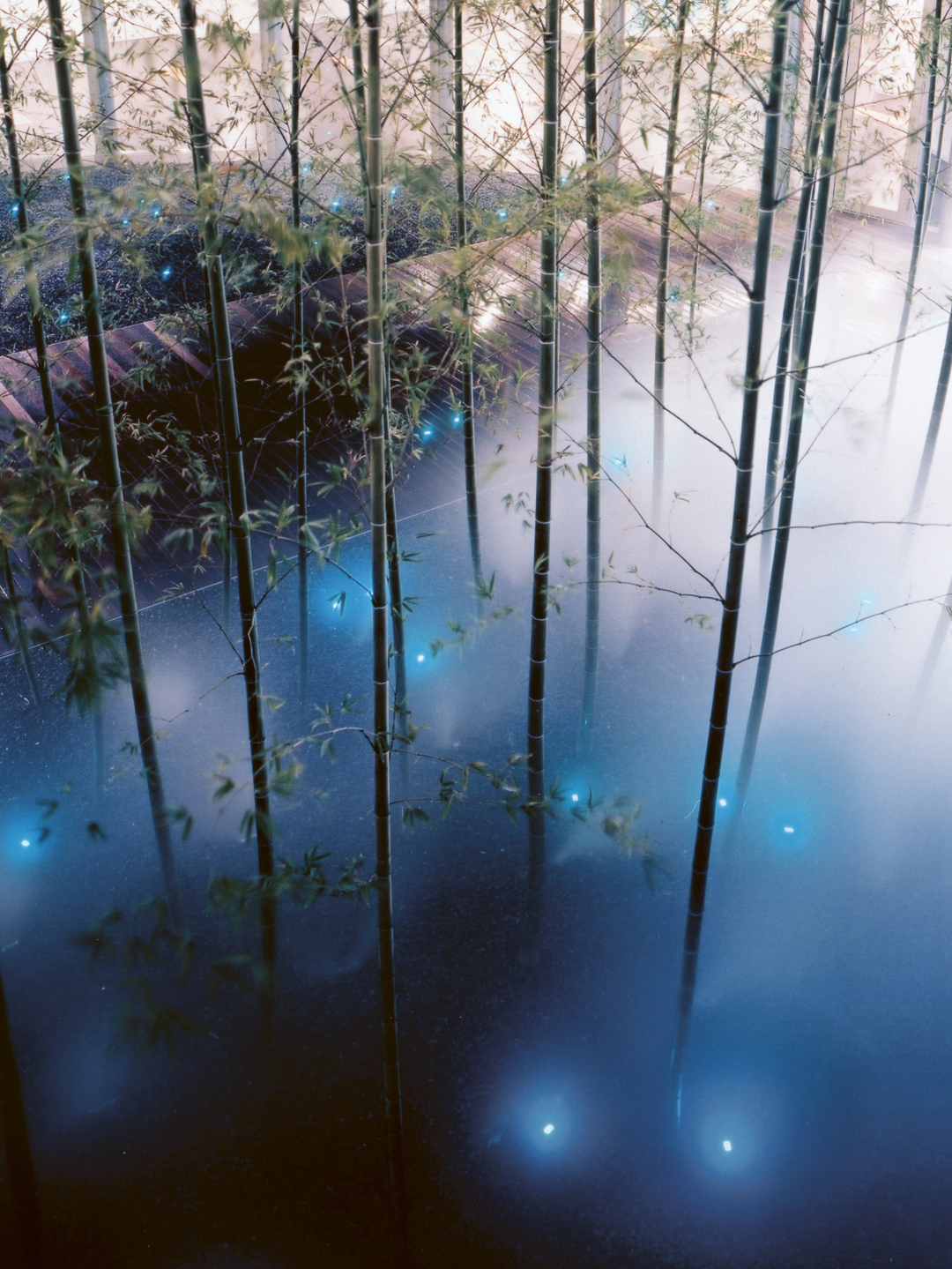 Are there two or three characteristics that mark out a garden as Japanese, no matter where it is planted in the world? The Japanese garden has a very distinct visual character – so much so there can be no mistaking it as being 'Japanese' – the decoration and motifs are highly sophisticated and we come to recognise them. As a garden-maker I'm drawn to the Japanese garden because I am interested in how successful these gardens are at engaging their visitor. So, the question then, is whether the success of these gardens lies in what they look like (their surface ornament) or in how they engage their visitor. I think it's the latter – the way in which the garden maker is directive, for example, by making use of the garden path to set out a pre-prescribed passage through the gardens is completely contrary to the western lawn on which we can freely walk. Another particularly Japanese design tool is the set-up of the garden that cannot be entered – the gardens of Zen temples, or small residential courtyard gardens that are designed to be looked onto and not physically entered – again this is a completely foreign set up to most garden forms. I would say it is the various challenges posed by the Japanese garden maker that engage the visitor that really mark the gardens out as Japanese as opposed to another world garden form.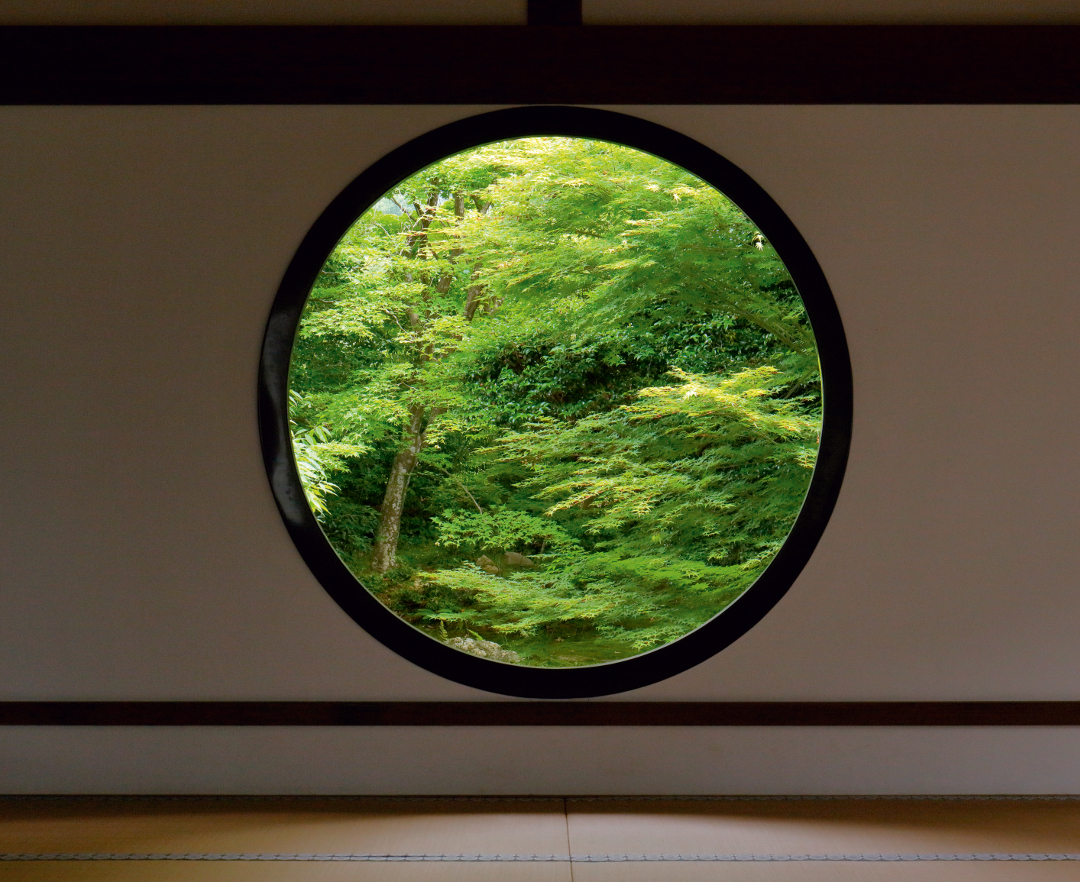 What can I do to my garden this weekend to make it a little bit more Japanese? A plant pot, an ornament, or a piece of furniture? What simple, misguided mistake should I avoid? This is a question I have asked myself: what is it about the Japanese garden that changes the way in which we relate to the world around us? It's a big question, and its one that the Japanese garden repeatedly prompts. It is a very mysterious achievement that a simple human-scale rock in a Japanese garden can in fact evoke something else entirely – the great mountain, a tiger, a dog… These things are all possible. But how? Bonsai or niwaki (lifesize bonsai) are not simply trees that have been manipulated into miniature form – they are trees that have been coaxed by a gardener to bring out the inherent poetic nature of the plant – to bring it into closer alignment with the poetry of its wild counterpart. It's a skill that demands real intimacy and feeling for the plant. It seems to me that we have to think about creating an environment in which we can allow poetic imagery and meaning to arise, to emerge and that means leaving space for that which is not in fact present…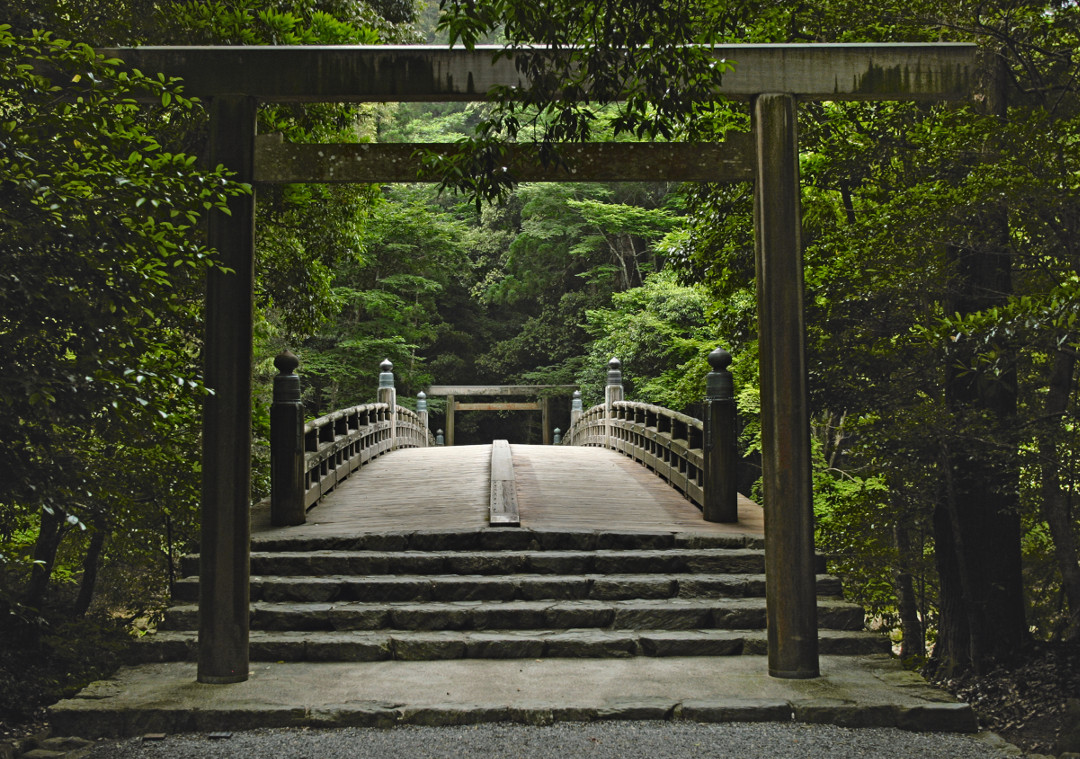 Why are Japanese religious practices so closely linked to garden design? The garden is a tool of daily practice – something that is closely associated with Buddhism and Shinto. The very act of tending a garden requires care, it requires sensitivity for something beyond 'I', beyond 'self'. The task at hand demands full engagement with no thought of anything else – it is a wholehearted act. Poet monk Basho said that because of this, 'many a great thought occurred while weeding the garden'.
For the garden visitor, the physical obstacles and demands made by the garden: often to remove your shoes, to rinse hands and mouth at a washbasin usually positioned at the garden entrance, to walk in a particular way with care, to navigate a highly calculated garden path – these are all physical performative acts that encourage inner preparation and inner knowing.
The garden is a truly ethical space. It demands time, it slows its visitor to the true nature of passing time which it poignantly frames – especially in the Japanese garden that enjoys such distinct four seasons. The garden aligns with the principle that the 'other' must be cared for. Scientists used to think that forest trees would compete with one another for nutrients and light, but it has recently been discovered that in fact trees work together with one another to create protection for each other and to support each other in growth. This seems to be a truth that religion has known since ancient times – particularly Buddhism and Shinto which both emphasise the inherent value and potential of all sentient things.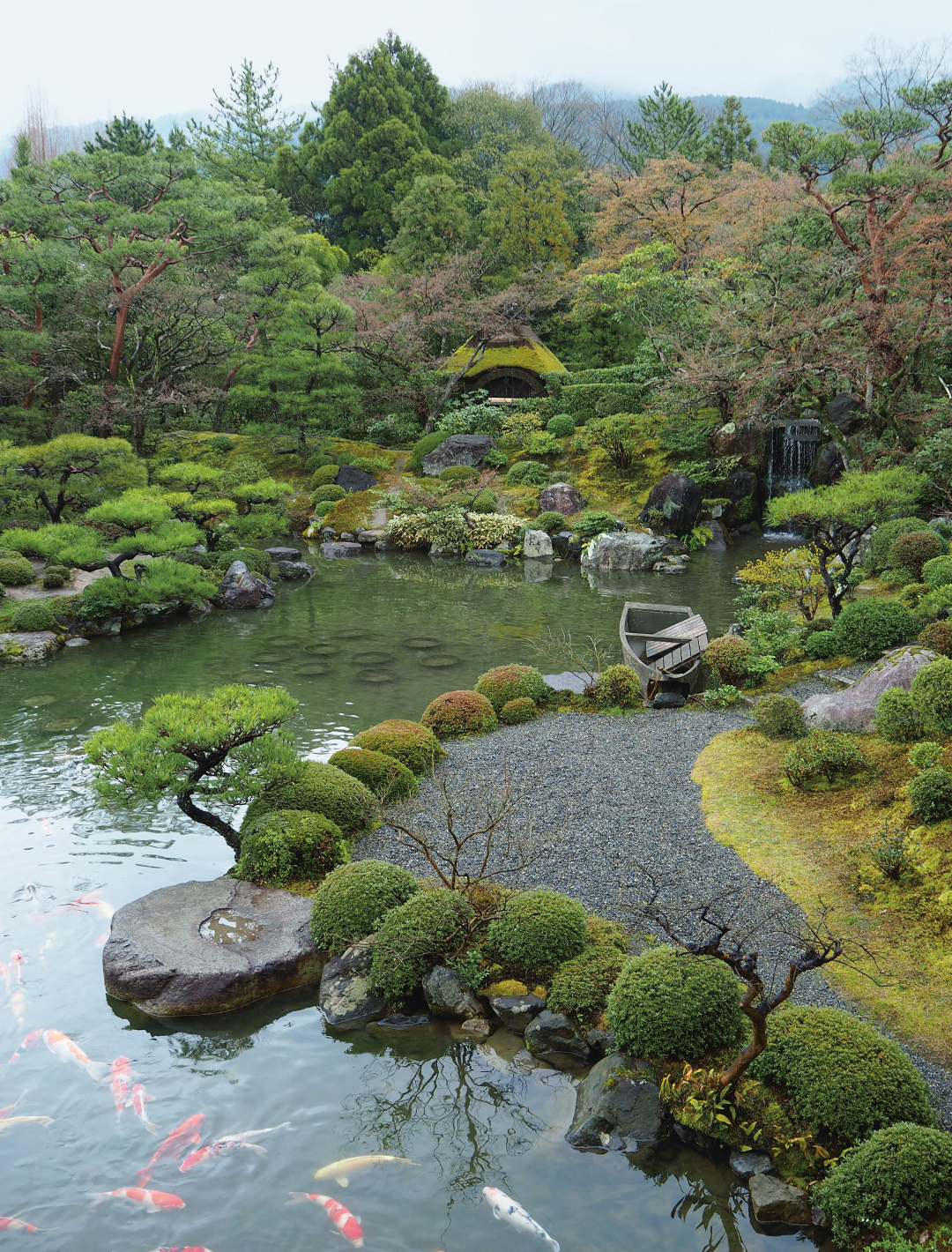 You quote Walter Gropius in your introduction, and also mention Frank Lloyd Wright and Yves Klein's visits to Japan. What kind of influence did the Japanese gardens and Japanese culture more generally have on western visitors? The Japanese garden has been a point of return and a source of inspiration for many cultural figures throughout the 20th Century. Frank Lloyd Wright was the first major Western architect to visit in 1905. He was so inspired by the possibility of gold as a 'non-material' as at the Golden Pavilion in Kyoto that it's said he was later tempted to cover his masterpiece Fallingwater in gold leaf. Yves Klein felt that his practice as an artist could be furthered by an education in Judo, so in 1954 he left Paris for Tokyo where he gained a Judo black belt. When Walter Gropius visited, he felt that the Japanese garden offered a vision 'so modern it could be by Arp or Brancusi', and yet he was looking at gardens of 500 years old. There seems to be a philosophical ambition and a visual clarity to the Japanese garden that makes it as visually and conceptually relevant today as it was in ancient times.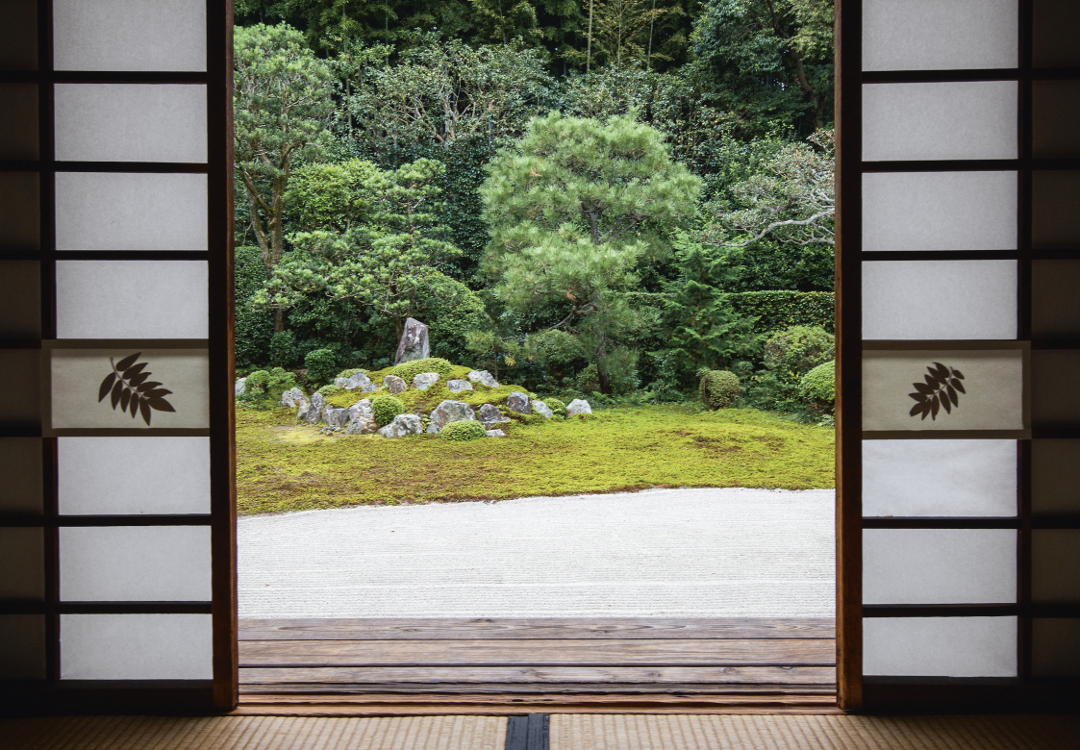 Japanese culture has a very different view of rocks and stone. Could you tell us a little about that, and how this relates to Japanese gardening? Geomantic ideals were imported to Japan from China, probably in the 9th century. Geomancy is a beautiful idea in that it gives weight to the placement of man-made elements (architecture, garden, stone setting, sculpture and so on) in relation to the natural environment. In other words, geomancy aligns our human occupation of the world with natural forces, in order to tie us more profoundly to the places we inhabit. This means that the placement of stone in the 'right' way has the power to generate energy and therefore generate meaning. The Japanese saying is 'One can learn the strength and firmness of a vast mountain by way of a single rock'. In terms of fractal geometry, there is no difference – the Japanese garden rock becomes untranslatable through fractal scale and therefore can be read as a mountain, and a garden can therefore become a window onto a vast landscape. What we see in the Japanese garden depends upon ourselves – depends upon the imagination we afford to the scene before us.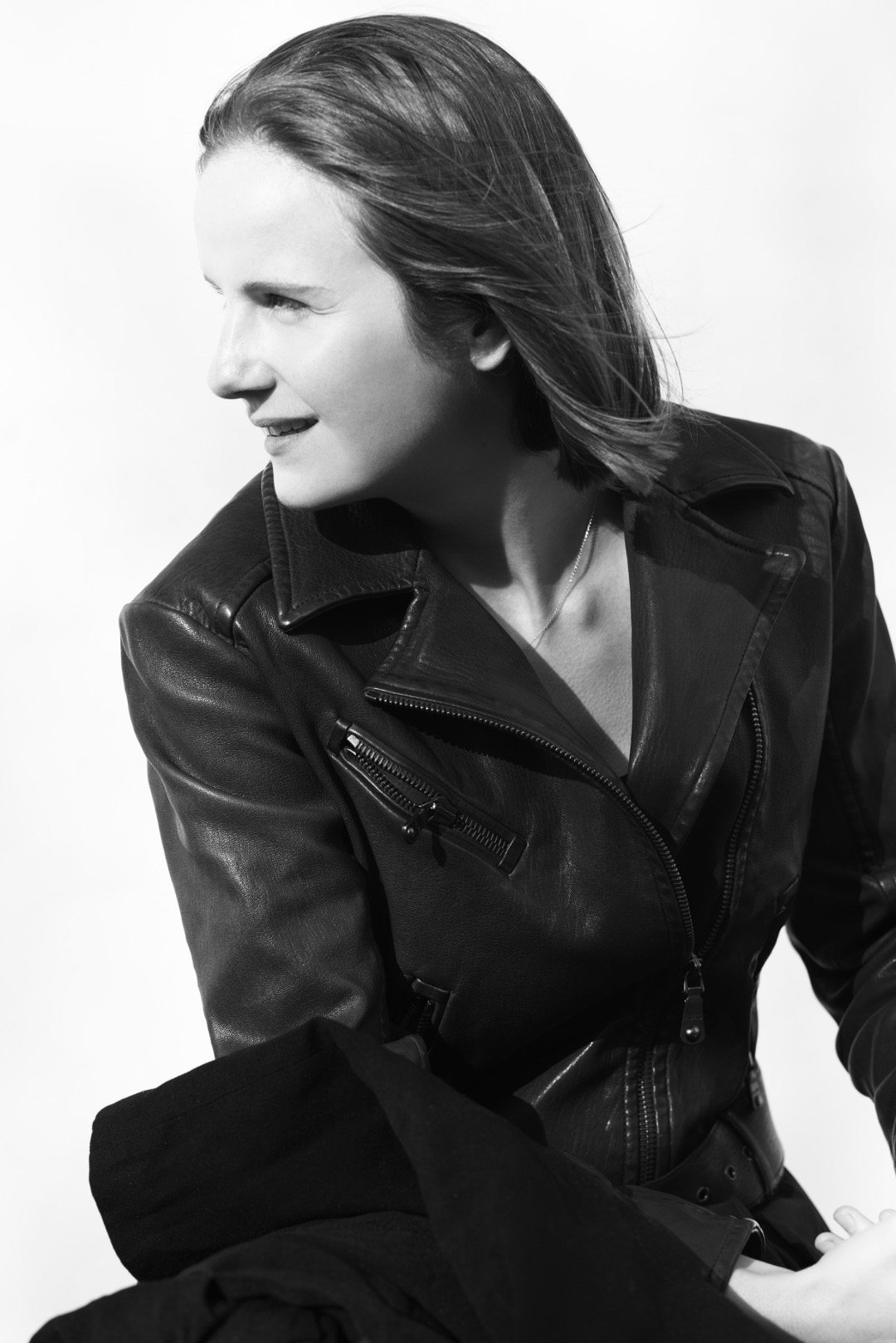 Which gardens should one try to visit? My top gardens in Japan are as follows. Zen Gardens: Tokai-an, Kyoto; Daisen-in, Kyoto; Genko-an Ryoan-ji Entsu-ji, Kyoto; Nanzen-ji Hojo, Kyoto. Tea gardens: Koto-in, Kyoto; Koetsu-ji, Kyoto; Konnichi-an of Urasenke tea school, Kyoto. Modern and contemporary: Time Garden by Tatsuo Miyajima, Osaka; Garden of Nezu Museum, Tokyo.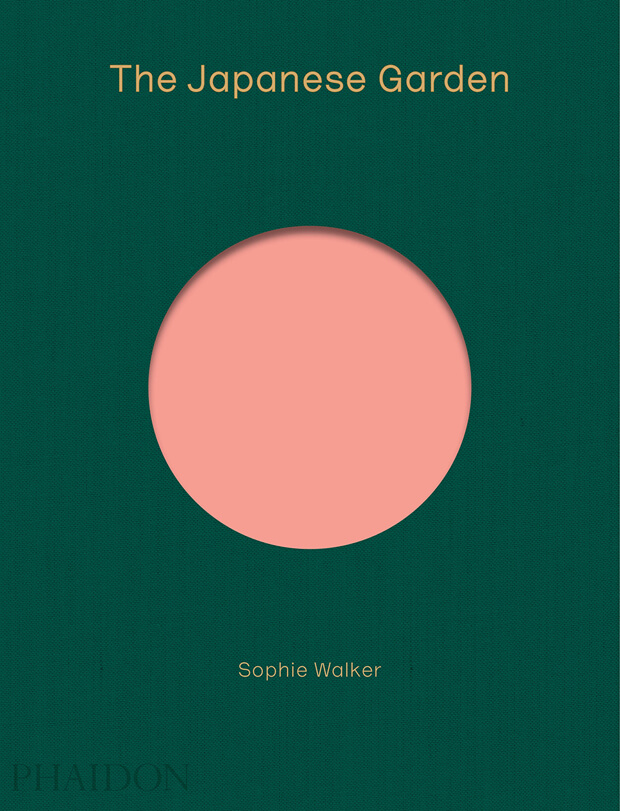 You can find out all about the gardens mentioned and many more in Sophie Walker's new book The Japanese Garden. Buy your copy here.