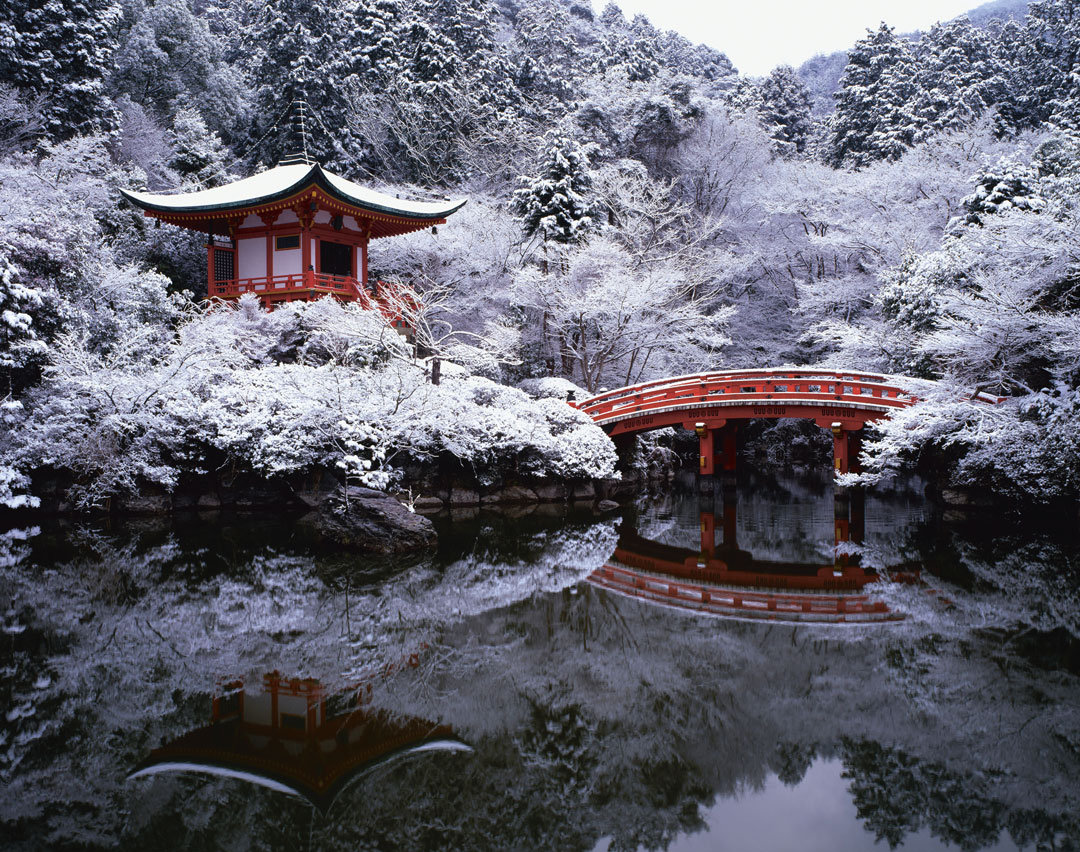 The perfect Japanese Garden for snow
Cursing the cold snap? Perhaps we should be celebrating snow - The Japanese Garden explains why
In Japanese horticultural traditions snow, like falling leaves or blossom, is prized for its evanescence, as much as its beauty.
"The gentle landscape that forms along mountains and rivers in a mild climate is enveloped in four lush seasons, with the cherry blossoms in spring, the deep greens of summer, the crimson leaves of autumn, and the white snow in winter," writes Tadao Andō in his guest essay in Sophie Walker's new book The Japanese Garden. 
Of course, that varied, temperate climate means that the snow is more fleeting in some gardens than in others. The Daigō-ji Shingon temple complex occupies a forested mountain site southeast of Kyoto, where it often snows, coating the plants and buildings. However, this isn't the garden's only charms.
"Ascending the cherry-tree-lined path past (the lower temple) Sanbō-in, the forest, which includes hinoki cypress and red pines, becomes denser, inset with historic buildings," writes Sophie Walker in her new book. "The path ascends eventually to Kami Daigō (Upper Daigō), where the upper temple complex and garden is sited.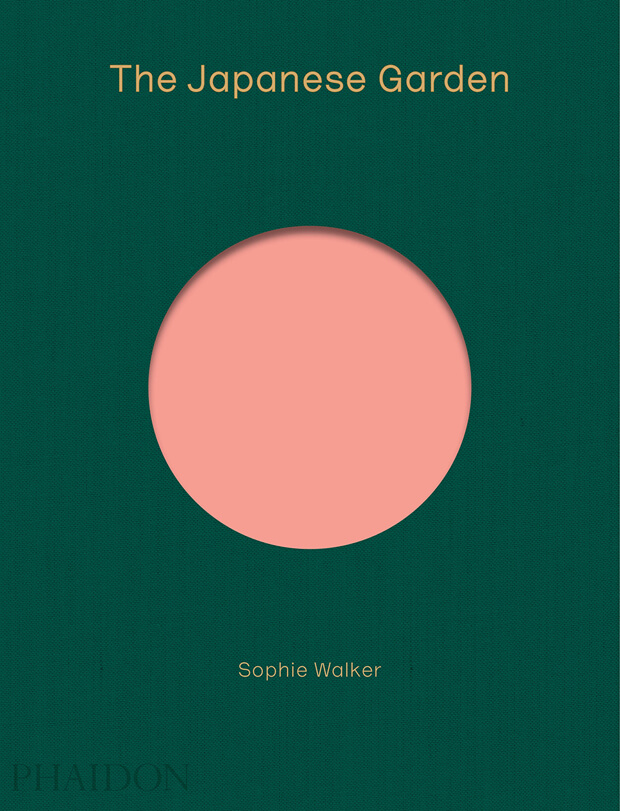 "The garden is centered around a reflective pond, over which lean acers and other deciduous trees. A vermilion bridge provides a gentle arch across the water, reflected back on itself in the pool below. It is said that some eighty species of bird inhabit the forest here."
Visitors can't guarantee the presence of those birds, just as they can't rely on the garden's snows. Yet, much of the joy of Japanese gardens lies in that beautiful, changeable nature.
For more on this unique style of garden, order a copy of The Japanese Garden here.