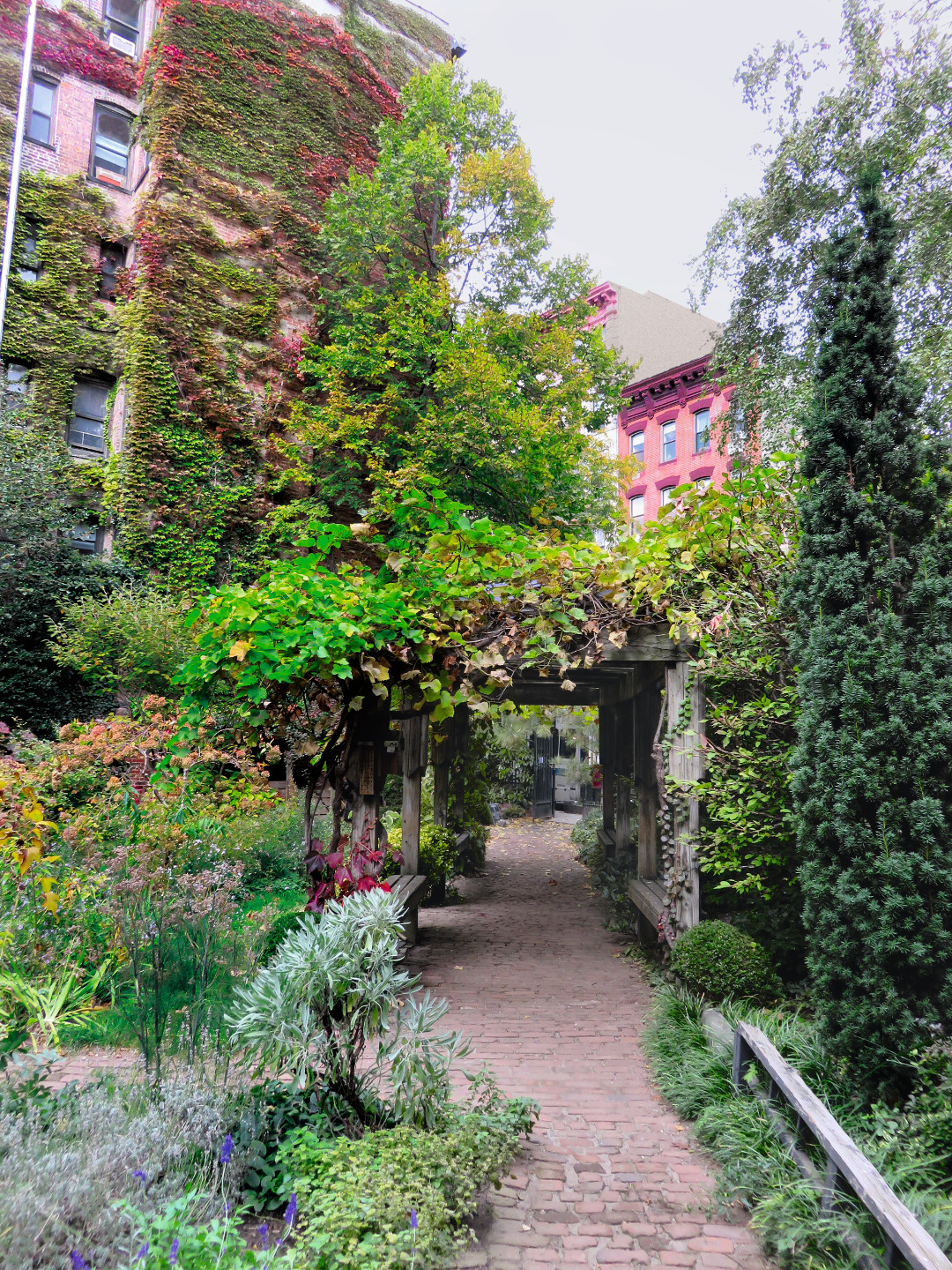 Three New York City gardens to cool off in this lunchtime
Beat the heat in these chilled public gardens, all of which feature in our new book, Green Escapes
While the heatwave in Europe is breaking records and generating apocalyptic headlines, let's not forget that New Yorkers regularly deal with suffocating heat each and every summer.
So if you're out and about in the heat of Manhattan today, why not seek out a little greenery and cool off in the shade this lunchtime? These urban gardens, featured in our new book Green Escapes, all offer much needed respite and a moment to clear your head during the summer in the city.
6BC Botanical Garden, 622 East 6th St, NY 10009 (top) Created in 1981 as a community garden on a plot formerly occupied by a tenement building, 6BC became an official botanical garden, and the first and only space in Manhattan devoted to biodiversity, horticutural education and neighbourhood programming in 1995. Pass through the double gate, along a weathered red-brick path, and under a climber-wreathed pergola, and you find yourself in a beautifully planted space, where bulbs, perenials, shrubs and trees complement perfectly 6BC's rock sculptures ponds and seating areas.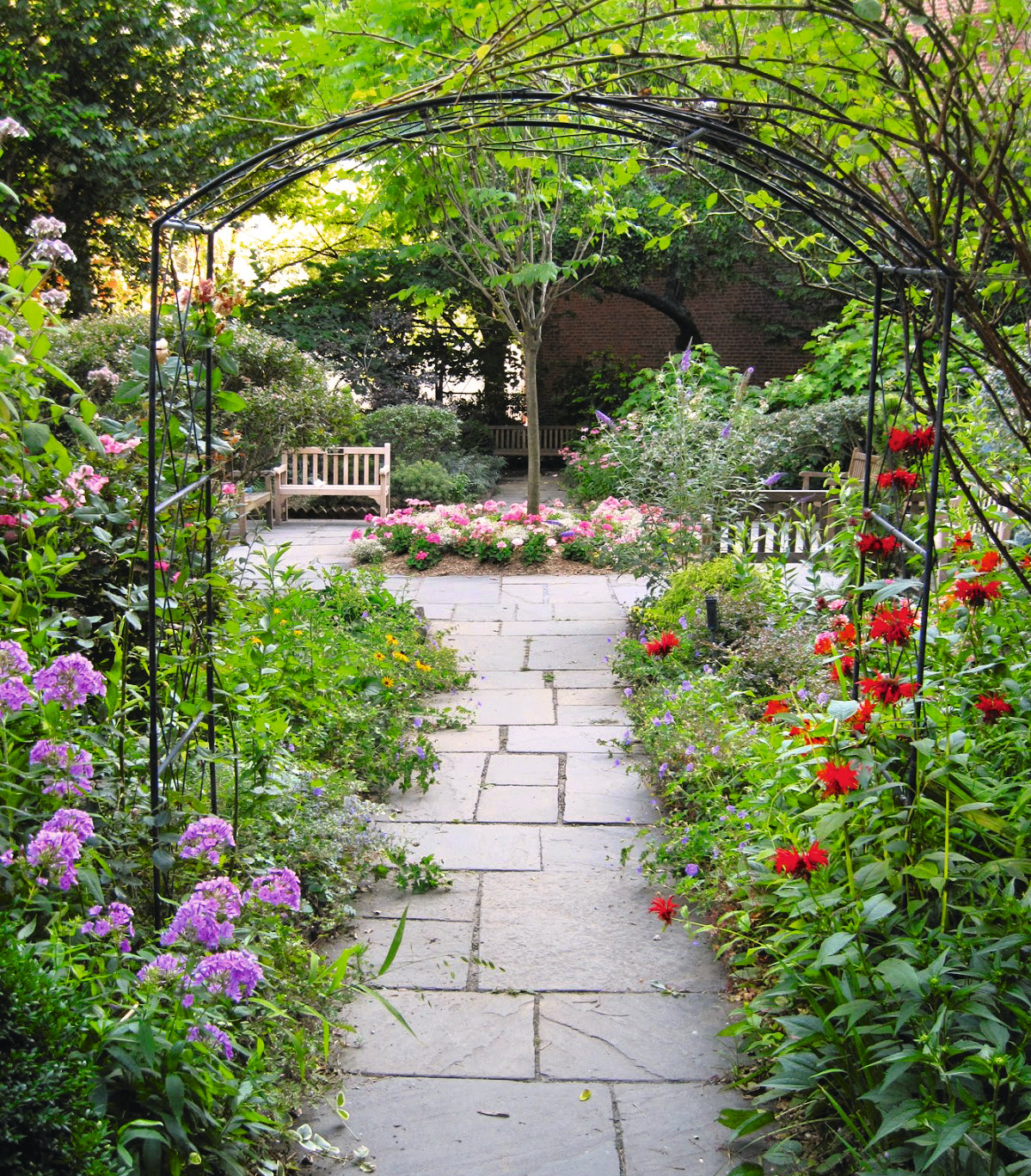 St. Luke in the Fields, 487 Hudson St, NY 10014 These five, linked church gardens cover most of this West Village block, and were first cultivated in the mid-19th century. The North Garden is dominated by two century-old silver maples; the Barrow Street garden in the south-eastern corner has four tranquil, richly planted beds; the Gene Morin Contemplation Corner (above) pairs bluestone paving with soft pink, lavender and white blooms; the South Lawn draws plenty of butterflies and birds to its trees and shrubs; and the Rectory Garden is best for roses.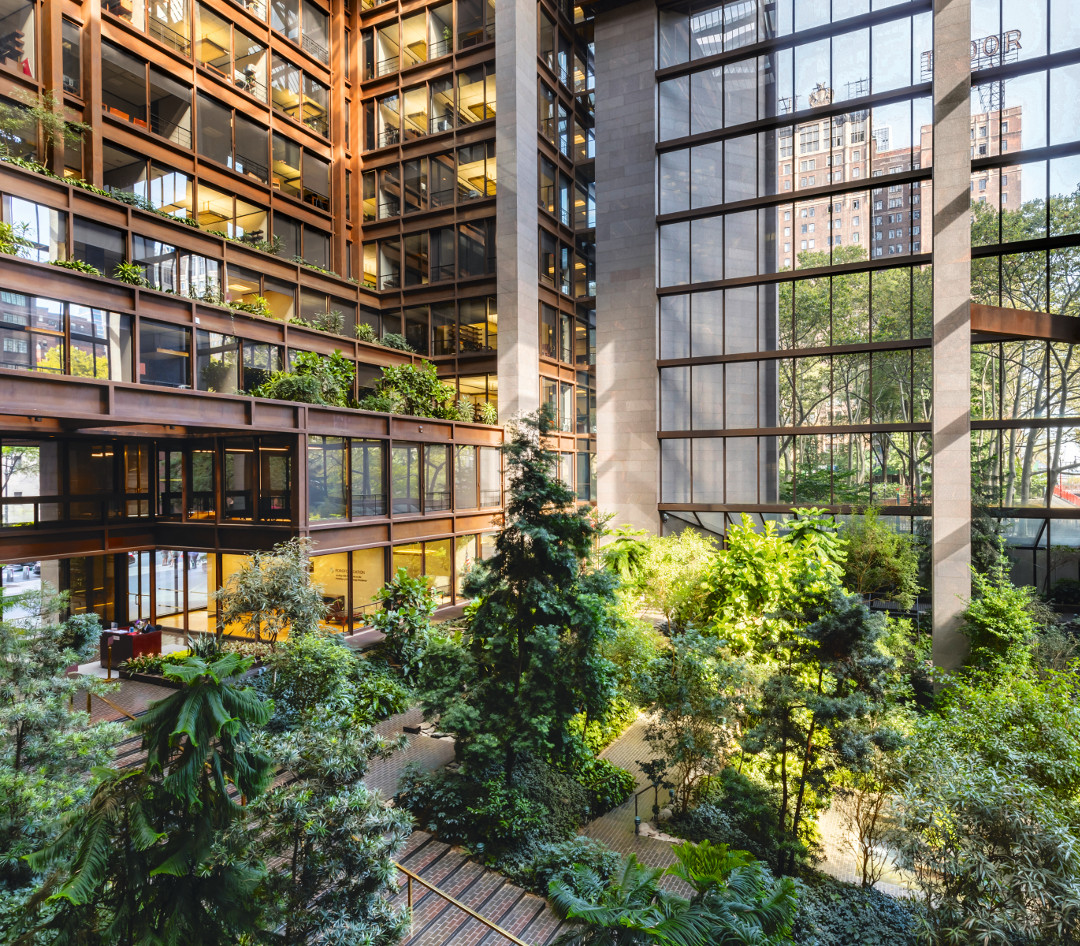 Ford Foundation Atrium Garden, 320 East 43rd St, NY 10017 This little-known conservatory garden on Broadway in Midtown, is a real jungle of subtropical plants, some of which nearly reach the roof of this 49-metre high glass enclosure. The tiered garden landscaping steps down towards its focal point: a square, still pool. The modernist landscaper Dan Kiley worked with the building's architects, Kevin Roche and John Dinkeloo, to ensure that, as the Foundation took shape in the late 1960s, plants and the space worked together in harmony.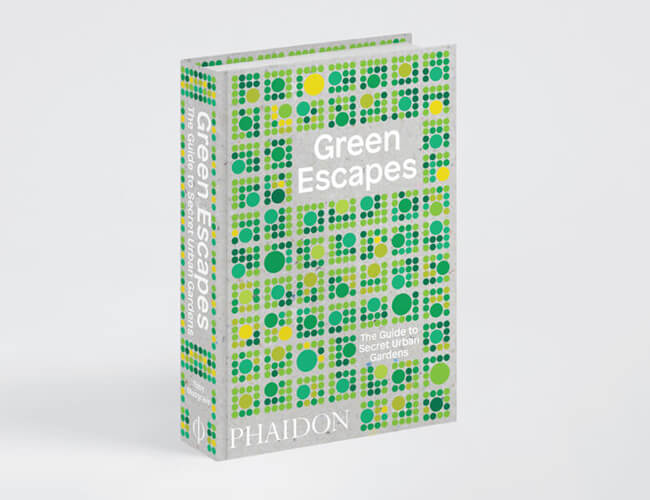 Check out our London Green Escapes here. And if you want more horticultural highlights in city locations order a copy of Green Escapes here.