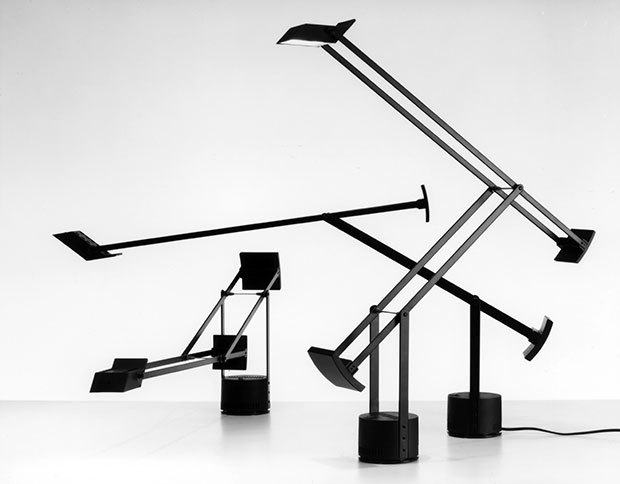 How clutter inspired Richard Sapper's design classic
Learn why Sapper's own messy desktop spurred him to produce the Tizio lamp, one of today's best-loved designs
The problem with owning one or two pieces of contemporary furniture is the way in which they highlight the less considered side of our lives. Put a pile of laundry on a Marcel Breuer chair, or a stack of unread mail on an Ettore Sottsass shelf, and the slick appeal of such collectors' pieces soon diminishes.
However, Richard Sapper's award-winning Tizio desk lamp, first created in 1972 for the Milanese manufacturer Artemide, is distinct, because it was actually designed for a world with clutter.
As the late, great German designer explains in our new book, he first began work on the Tizio after meeting Ernesto Gismondi, Artemide's founder, at a cocktail party.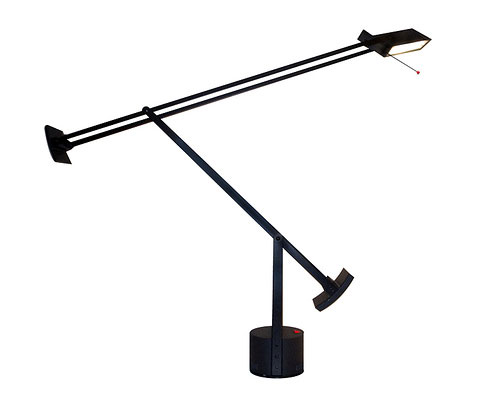 "Gismondi had also asked me to design a work lamp. I thought about what I would want in such an object," the designer told author Jonathan Olivares.
A lamp must shed light of course, and Sapper, who had been labouring away under electric illumination for decades, creating products for the likes of Kartell, Brionvega and Mercedes-Benz, had some fairly distinct ideas as to how that light should be shed.
"While working, I like it when the light falls directly onto the table, directly onto the sheet of paper where I am drawing, or the book I am reading," he said. "I prefer to have the rest of the room dimly lit."
This was a hard thing to achieve with most lamps on the market. "On a normal lamp, one has to place the shade or the reflector near the head of the person sitting at the table, and that is not very comfortable as it is unwieldy and large. So the lamp had to cover as much area as possible, but without taking up a large footprint."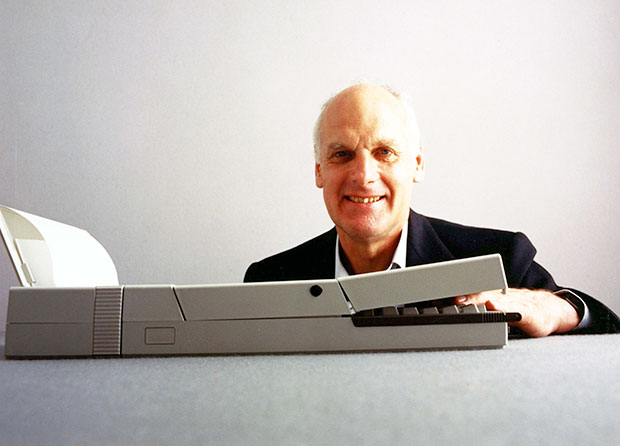 However, Sapper had another difficulty to overcome too. "Another problem was that I am a very messy person," he confessed. "There is no space on my desk to put a lamp, or the only location would be at the farthest corner of my desk because the rest of the surface is heaped with things I probably don't need but that I can really only deposit on the table."
Sapper overcame this problem by fitting a long swivel arm, balanced with a counterweight, which can be moved to illuminate any portion of the desktop, without disturbing any of his office detritus.
Sapper worked on his design independently, until he had a suitable prototype to show Gismondi.
"When I switched it on he immediately saw the potential of the thing," Sapper recalled. "Artemide produced it very quickly."
Sapper insisted on the Tizio being produced in black, partly so it would suit a wide range of different environments.
"It looks good in a modern interior or an antiquated interior," Sapper explained in our book, "You have to study the use of black looking at automobiles. Look at the same automobile in gray, in black, in white, and you will find that in black, the disturbing details, seams, and cracks are far less visible."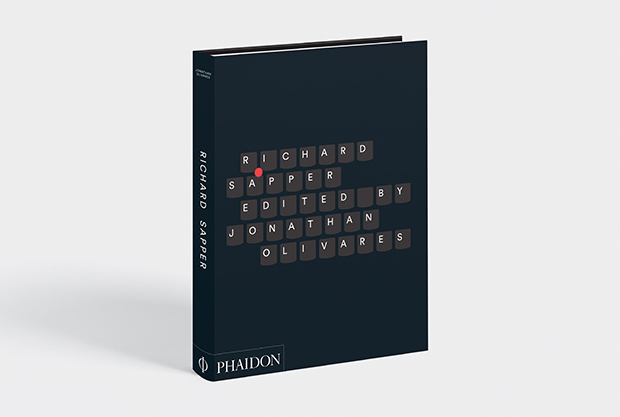 The Tizio lamp won a Casamica award in 1973, a Compasso D'Oro award in 1979; and is now in the permanent collection of the Metropolitan Museum of Art and the Museum of Modern Art in New York, as well as millions of homes, but ordered and less well ordered, throughout the world.
For greater insight into this important designer's work, order a copy of our new book, here.