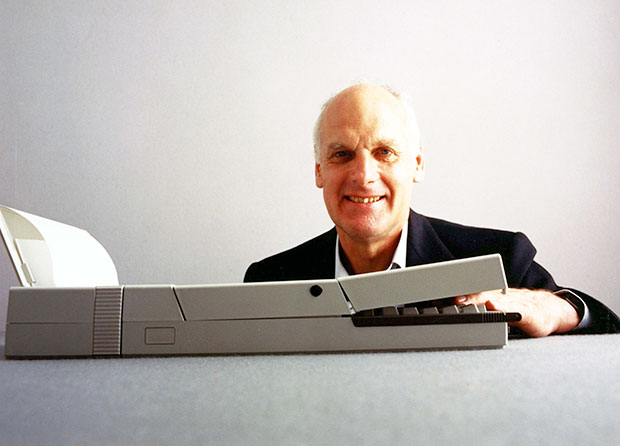 Richard Sapper 1932 - 2015
The industrial designer passed away on New Year's Eve leaving behind a legacy that continues to enthral
As publishers of the forthcoming Richard Sapper monograph we were very sad to hear of the death of the German industrial designer on New Year's Eve. Sapper was one of the most influential industrial designers of his generation and his best work synthesized a formal simplicity and rigor, technical understanding not to mention a poetic humour.
Sapper worked on a huge breadth of products - from kitchen appliances and furniture to cars and even ships. He was the recipient of numerous international design awards including the Raymond Loewy Foundation's Lucky Strike award and ten Compasso d'Oro awards and, not surprisingly, his products became part of the permanent collections of many museums around the world, with over 15 designs represented at MoMA in New York and London's Victoria & Albert and Design Museums.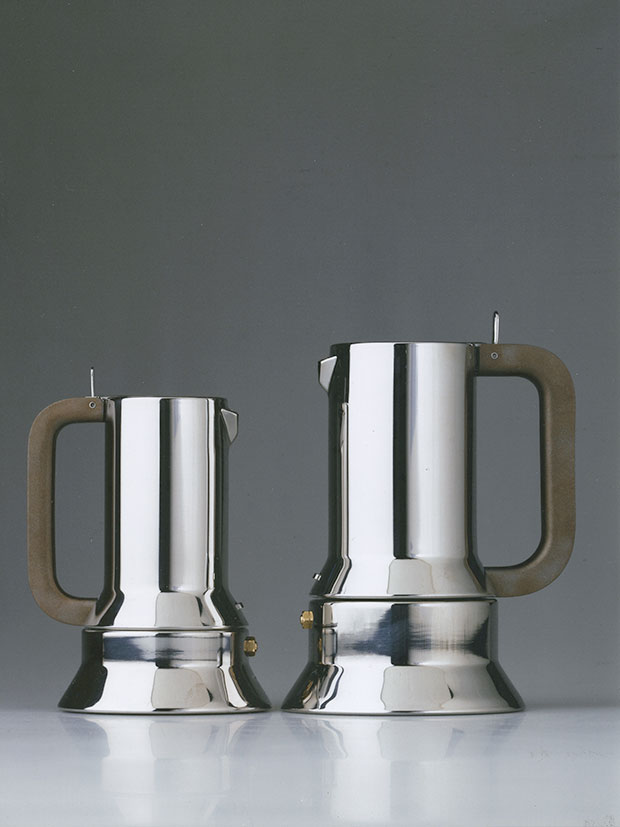 Sapper was born in 1932 in Munich, graduated with a degree in Business from the University of Munich, but was based in Milan for most of his working life. He began his career at Mercedes-Benz before relocating to Milan in 1958, where he initially joined the offices of architect Gio Ponti and subsequently the design department of La Rinascente.
The following year he teamed up with Italian architect and designer Marco Zanuso, a collaboration that would last on and off for 18 years until 1977.The pair worked as consultants to the Italian electronics company Brionvega where they designed a series of radios and televisions, some of which are still in production today.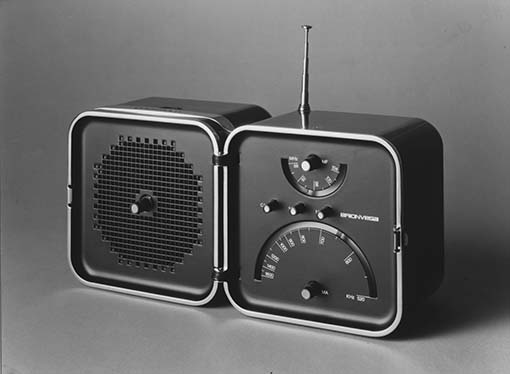 Notable among these designs was the 1965 TS502 radio, a hinged rectangular box that reveals its speakers and controls upon opening. Sapper and Zanuso also designed the lightweight K1340 stacking children's chair for Kartell, the first chair produced entirely in plastic.
Sapper founded his own studio in 1959 and in 1972 he designed the hugely successful Tizio lamp for Artemide, one of the first desk lamps to use a halogen low-voltage halogen bulb and featuring current conducting arms to eliminate the need for wires.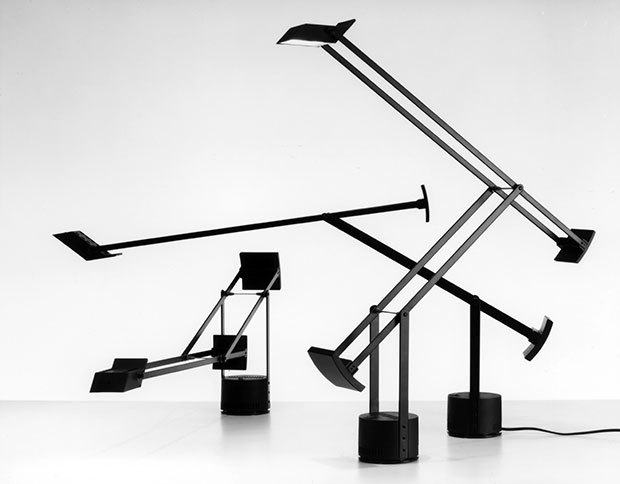 In 1976 he created a series of stopwatches for Heuer and in 1978 Alessi commissioned him to create the first in a long series of products for the company, the stovetop espresso maker 9090.
In 1980 he was appointed principal industrial design consultant at IBM and began designing portable computers, including the first ThinkPad 700C in 1992, breaking a company tradition of pearl-grey machines via an elegant black rectangular box.
Sapper also worked with Fiat on transportation related projects including experimental cars, pneumatic bumper systems and, at the 1979 Milan Triennale, a bus that enabled passengers to stow bicycles in a rack. This research culminated in the design of the folding, lightweight bicycle the Zoombike.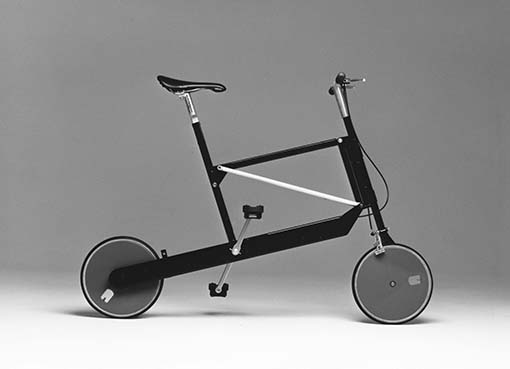 As well as the aforementioned Alessi, Sapper's roster of clients over the years also included Artemide, B&B Italia, Castelli, Heuer, IBM, Kartell, Knoll International, Lenovo, Lorenz, Magis, Molteni Unifor and Pirelli.
He taught and lectured at Yale University, the Kunstakademie Stuttgart, the University of Beijing, the Royal College of Art in London, the Domus Academy in Milan and the Hochschule fuer Angewandte Kunst in Vienna. In 2012 Sapper received the Merit Cross of the Order of Merit from the President of the Federal Republic of Germany.
In June, Phaidon publishes Richard Sapper, an in depth study packed with images from Sapper's own archive and featuring specially commissioned candid photography by Ramak Fazel that shines light on Sapper's personal life.
Engaging interviews with Sapper reveal the key stories and inspirations behind his designs. The book is edited by the designer Jonathan Olivares with his office in Los Angeles that works in the fields of industrial, spatial and communication design. You can find out more about the book here.