Fiona Strickland designs new Royal Mail stamp
Our How to Boil an Egg illustrator is one of the artists featured in a new series commemorating WW1
Small creative London agency Hat-trick knows the tricks of the trade when it comes to stamp design. The acclaimed sets featuring Brunel, Darwin and Rescue at Sea were the work of their studio, and now they've produced five-year's worth of stamps for the WW1 centenary.
With the Great War 1914-1918 Special Stamps, half a dozen stamps a year will be issued. They have been designed along six subjects, explain Royal Mail: poppies, poetry, portraits, arts, memorial and artefacts.
These subjects are a way to explore six pertinent themes, such as the way that artists, writers and painters interpreted events, the role of non-combatants and civilians, the Commonwealth's contribution, the role of the military, and that of women.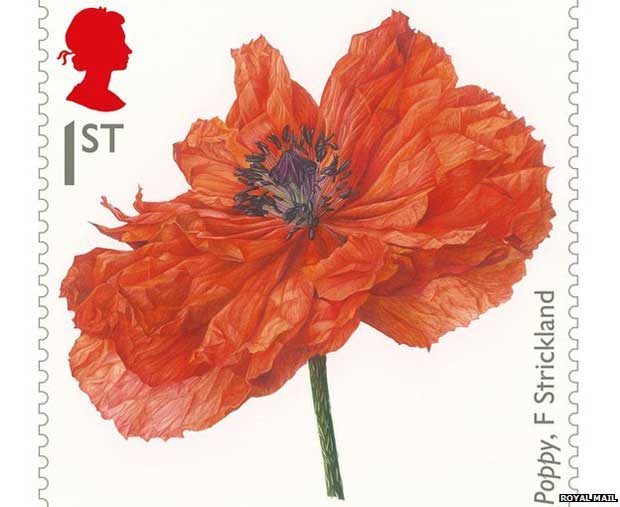 Hat-trick commissioned artists to rethink that symbol of the conflict, the poppy, and an illustration by botanical artist Fiona Strickland, the illustrator of our How to Boil an Egg book will feature on a First Class stamp. Howat explains that "later in the series, they'll become more abstract interpretations."
Meanwhile, to interpret war poetry, typographers were brought in, including lettering artist Gary Breeze. He carved the words from a WW1 poem onto a slab of stone.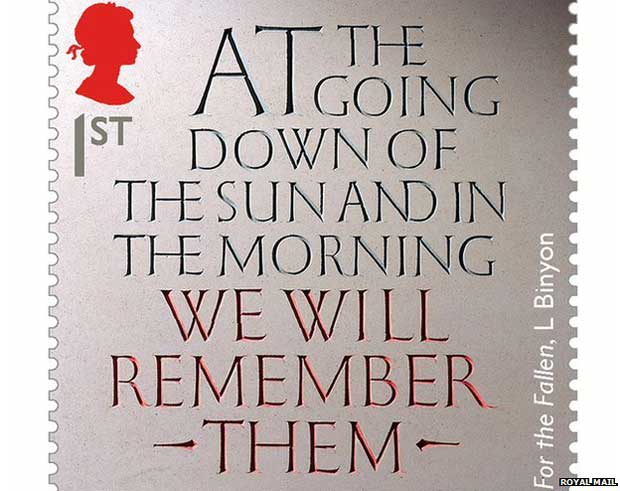 Gareth Howat, co-creative director at Hat-trick describes stamps as art in miniature. "When you design stamps there is an unbelievable amount of detail that goes into it – it looks deceptively simple but it's a real labour of love – and so it should be."
Watch a great video with How to Boil an Egg author Rose Carrarini in which she discusses Fiona Strickland's exquisitely detailed paintings here and buy How to Boil an Egg here.