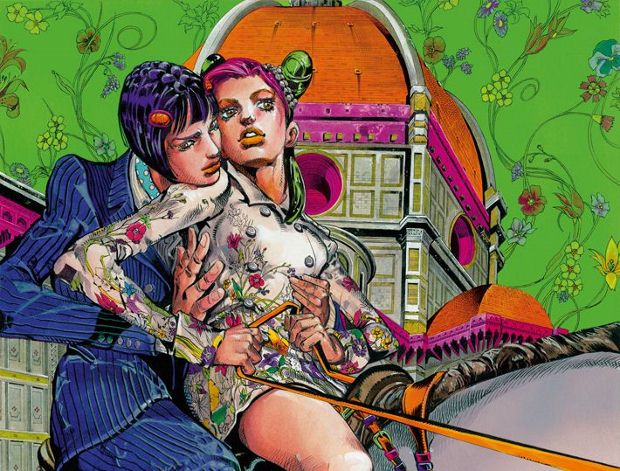 Gucci goes manga
Italian fashion house commissions Japanese artist Hirohiko Araki to produce international comic ad campaign
Italian fashion giant, Gucci, isn't the most obvious of comic-book collaborators, yet the luxury goods house is alleviating January's retail fatigue, by launching an innovative new campaign for its 2013 Cruise collection.
The brand's creative director, Frida Giannini, has teamed up with the highly regarded Japanese comic artist, Hirohiko Araki, to produce a bespoke comic to promote the label's Cruise range. The story, called Jolyne, Fly High With Gucci, centres on one of Araki's recurrent characters, Jolyne Cujoh, a student, who inherits Gucci items from her mother, and, in typical anime style, goes off on a number of bizarre adventures.
Within the last week images from the series have been installed at over 70 Gucci stores, and the series will also run on the brand's social media pages, as well as in high-brow Japanese fashion magazine, Spur.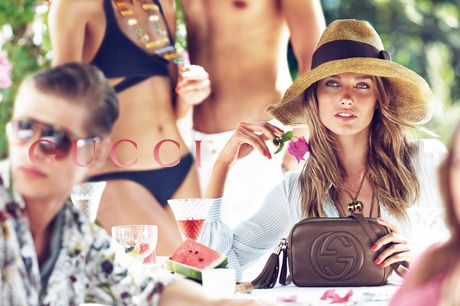 To the uninformed, this might appear to be as likely a collaboration as Burberry and The Beano, yet Araki has worked with the brand before, producing work to accompany a Japanese campaign last year. Indeed, the manga artist often includes masses of pop-cultural references and branding in his work – an attribute which has, according to some commentators, stymied the artist's international distribution, as litigation-shy publishers avoid reprinting his work for fear of copyright-infringement.
So, its good to see Gucci – a label that's known for strong-armed brand protection – promoting the work of one of Japan's best-known cultural omnivores. To find out more on the wild world of Japanese comics and animation, consider our Manga Impact book, currently on offer at an incredible 75% reduction, in our great January sale.