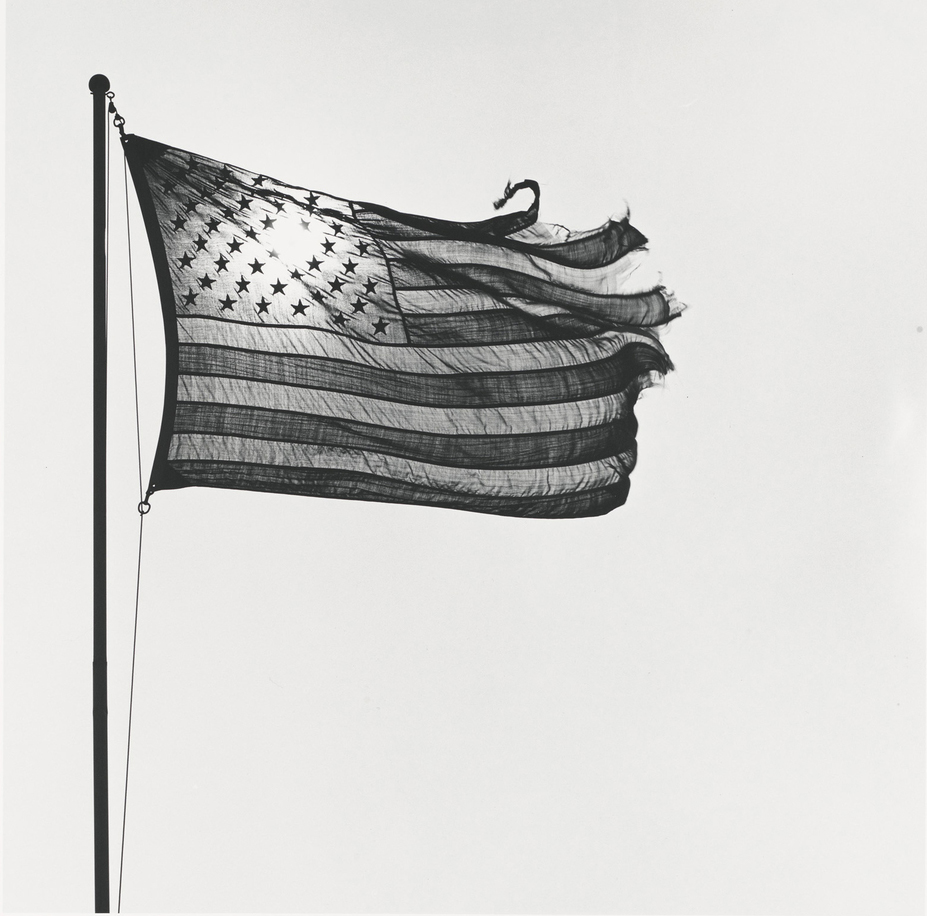 Robert Mapplethorpe and the tale of two American Flags
To celebrate Independence Day we look at the two Stars and Stripes images that bookend our Mapplethorpe monograph
In her poem, which opens our Robert Mapplethorpe book, the writer and musician Patti Smith says of her old friend, "he was an American artist/ and no flag covered him." That might be an apt way to think about the 20th century photographer this Fourth of July. Unbending in his pursuit of certain subjects, he never wholly appealed to America's heartland, but remains one of the most free-spirited artists the Land of the Free has ever produced.
Much of our most recent Mapplethorpe book, A revised and updated edition of the most comprehensive survey published of his photography, features images of subjects caught In flagrante, yet a couple also capture the flag.
The first image (top), which was taken in the summer of 1977 in the Pines, a gay-friendly resort on New York's Fire Island; Mapplethorpe's lover and early benefactor, Sam Wagstaff, had rented a house there.
The picture was shot almost exactly two hundred years after the States officially adopted the Stars and Stripes via its 1777 Flag Resolution, and displays the same sharp, exacting reproduction standards Mapplethorpe insisted on in his work at this time, whether shooting a perfect lily, or the masked clientele of a Manhattan sex club.
Black-and-white film, Mapplethorpe's preferred medium by this point, might not seem like a wise choice for so colourful a subject, yet the photographer captures unexpected nobility in the tattered cloth.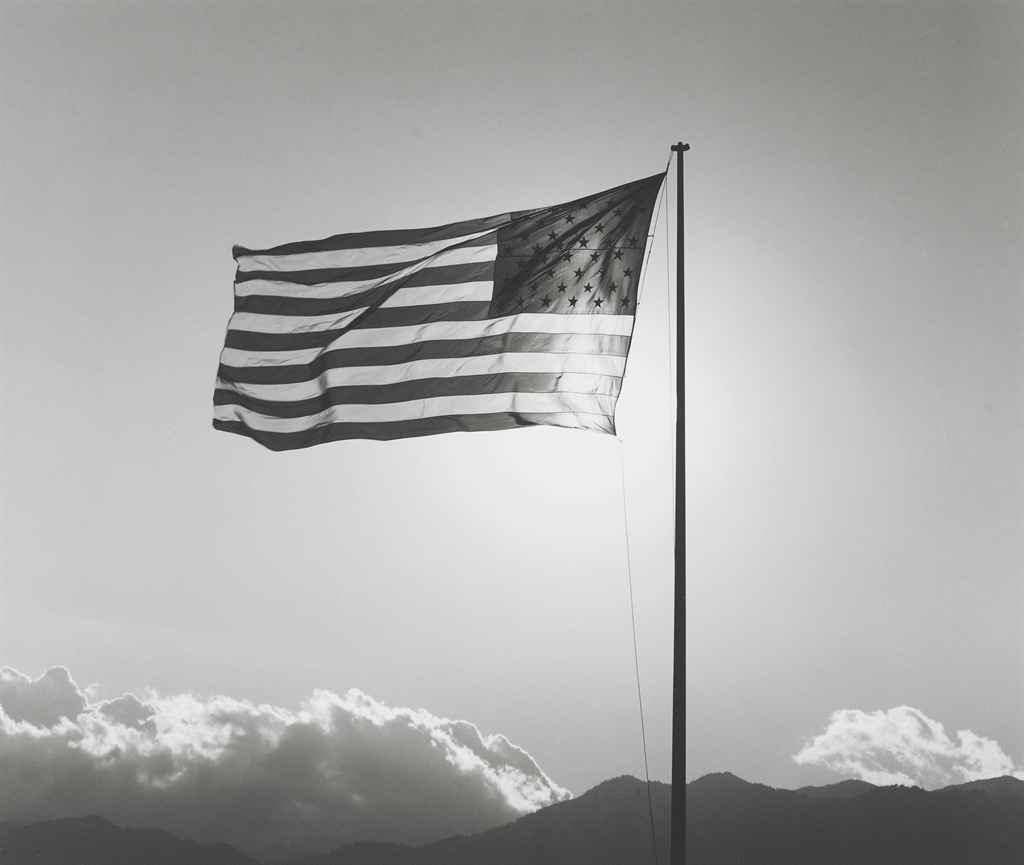 Mapplethorpe returned to the US flag ten years later, in 1987. By that time was a well-established artist, had been diagnosed with AIDS, and knew he did not have long to live. The flag he chose to photograph in this instance was an unbroken pristine one, flying near horizontal in a stiff breeze.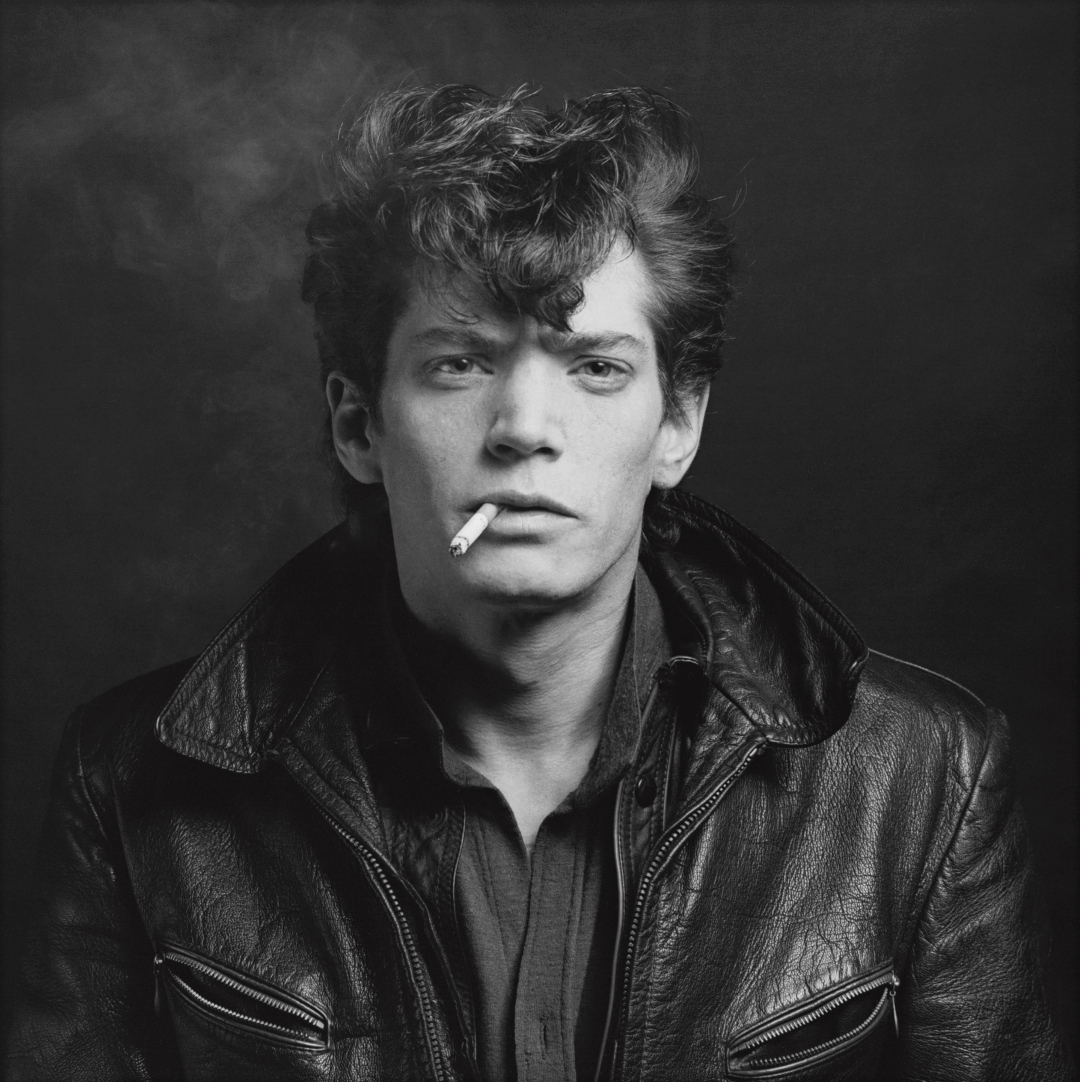 In contrast, his earlier tattered flag, a little less erect, and perhaps more windblown might offer us insight into the unapologetic way this singular American artist found and presented his sources of beauty. The images adorn the slipcase and the case of our book, and remain a perfect Fourth of July tribute to this independently minded artist on Independence Day. Have a good one - wherever you are. And however you choose to celebrate, stay safe.
To see those images in unrivalled clarity and print quality, and read peerless contributions from Patti Smith, Mark Holborn, Arthur C Danto and Dimitri Levas among others, order a copy of our Robert Mapplethorpe book here.