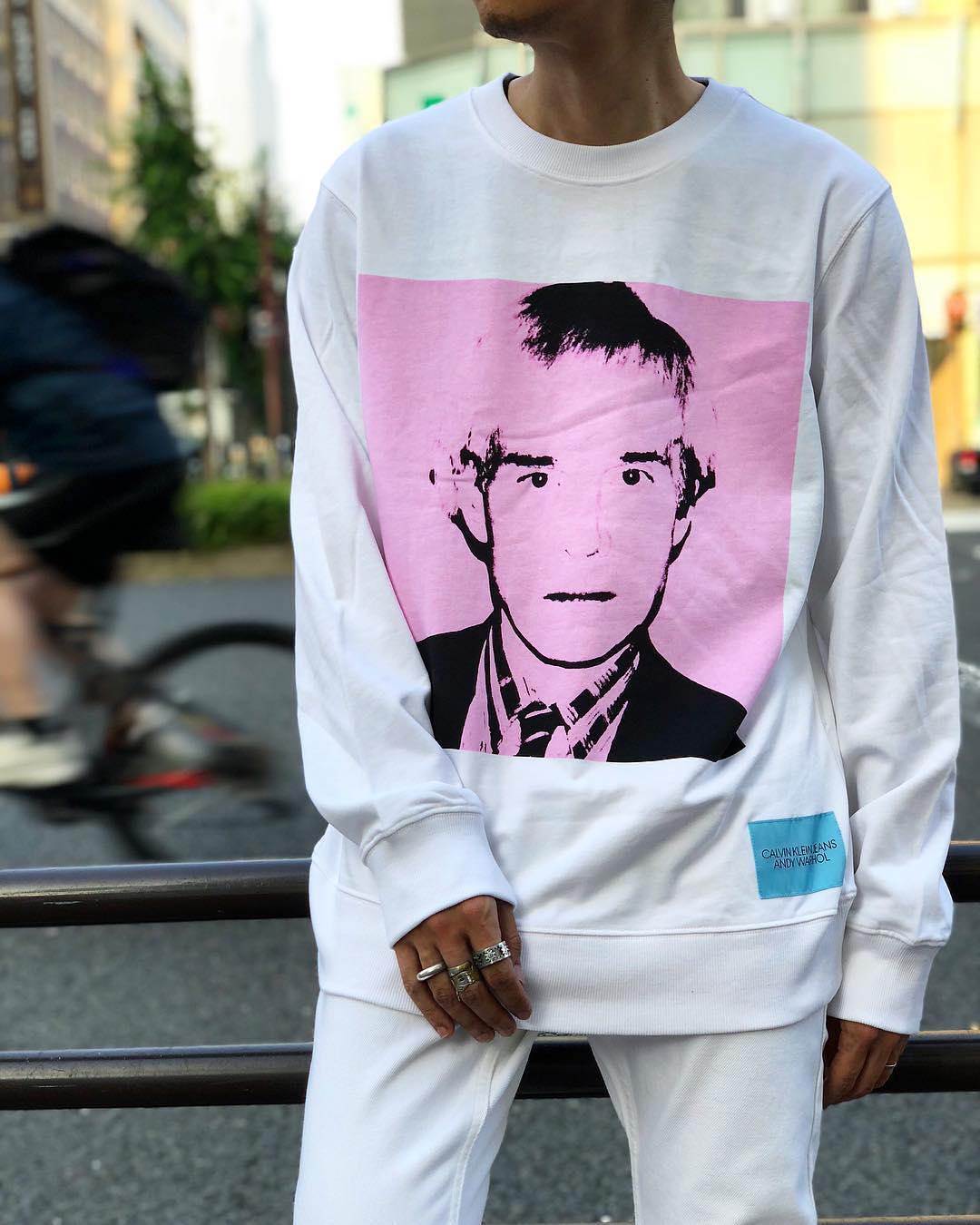 Raf Simons on why Warhol is a perfect fit for Calvin Klein
Raf says Warhol's portraits prove he was truly democratic (but he does love the Death and Disaster series too)
Raf Simons is not only a talented fashion designer, he's also an astute collector. The Chief Creative Officer at Calvin Klein owns works by Olafur Eliasson, Mike Kelley and Cindy Sherman among others.
However, there are a few pieces just beyond his reach. In an article published today by The New York Times, Simons says he would like to own some of Andy Warhol's art, in particular something from the artist's iconic early 1960s Death and Disaster series.
"Any car crash or disaster or electric chair," the designer tells the paper. "I just think they are so … it's difficult to explain. When you say you adore that body of work, it seems like you are someone who adores violence and horror. With Warhol, I am more attracted to the work that doesn't deal with famous people, because my world is already dealing so much with famous people."
Nevertheless, when it comes to Simons' work at Calvin Klein, Warhol's portraits, both of himself and other famous people such as the actor Dennis Hopper and the heiress Sandra Brant, the designer understands how this uniquely democratic artist suits his deeply American clothing label.
In 2017 the fashion house signed a long-term deal with the Warhol Foundation, which granted CK unprecedented access to the artist's archives. Now, ten months into that deal, the designer opens up on why Warhol has proven to be such a good fit.
"I liked the idea of connecting an American major brand to an American major artist, whose body of work spoke about things very relevant to Calvin Klein," Simons told the paper's Vanessa Friedman. "I knew Calvin had links with artists, but the names that always came up were Donald Judd, Dan Flavin — minimalists, because he was a minimalist. Andy Warhol stood in the middle of the contemporary environment. In his approach, his vision, his obsession with superstars and famous people, his sense of commercial product, he was very democratic. Calvin is very democratic."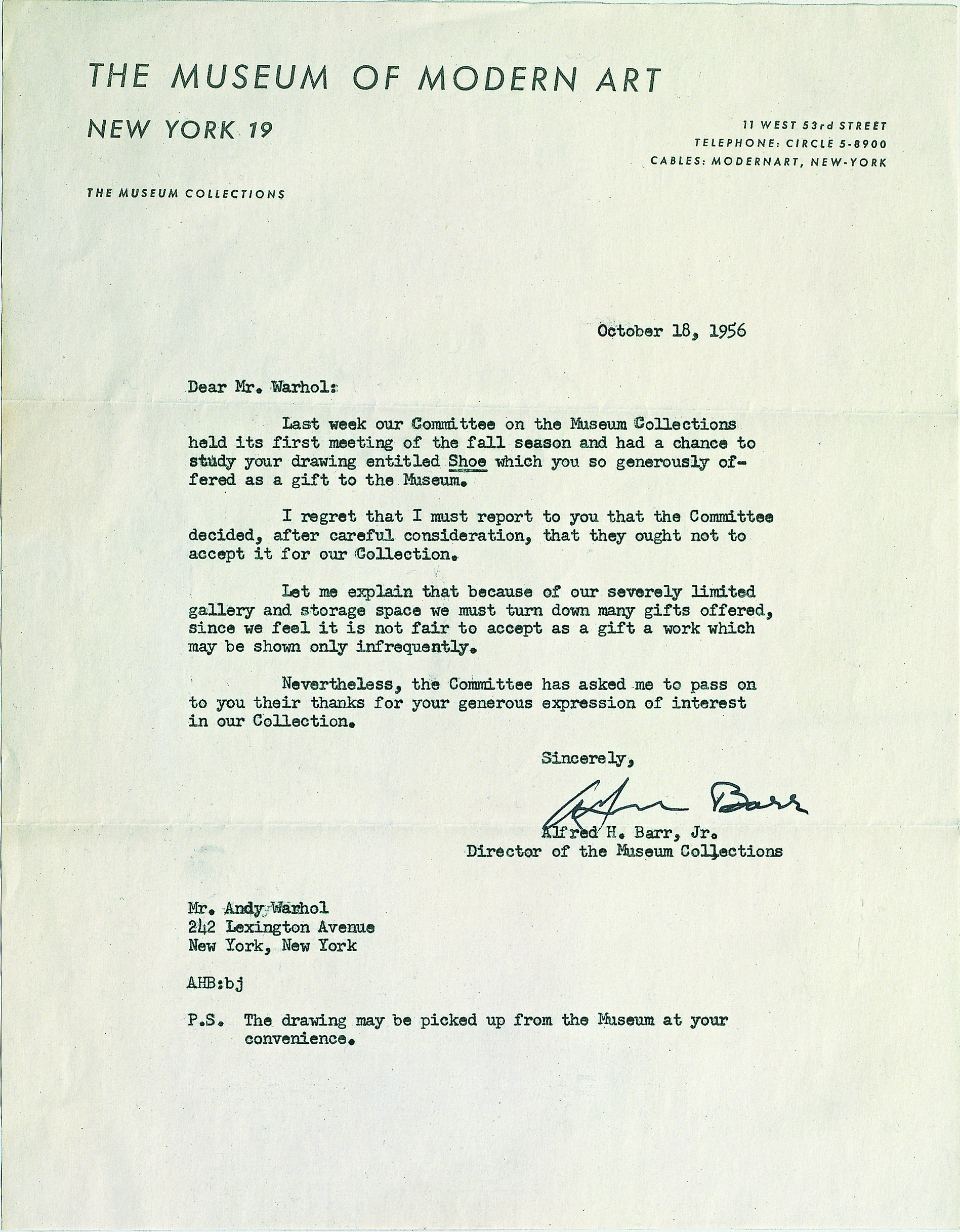 It's a pity however, those in the art world haven't always had such catholic tastes. The new edition of Andy Warhol Giant Size reproduces a 1956 rejection letter from New York's Museum of Modern Art (currently the proud owners of one of Warhol's car crash paintings), signed by Alfred Barr, offering to return Warhol's shoe drawing, which the artist – then one of New York's most successful commercial illustrators – had sent to MoMA as gift.
"The snub seemingly did little to hurt Warhol's boundless ambition," explains our book, "which would eventually garner him a posthumous exhibition at the celebrated New York museum thirty-three years later." If only Andy could have seen how widely, fashionably and democratically his work is celebrated today.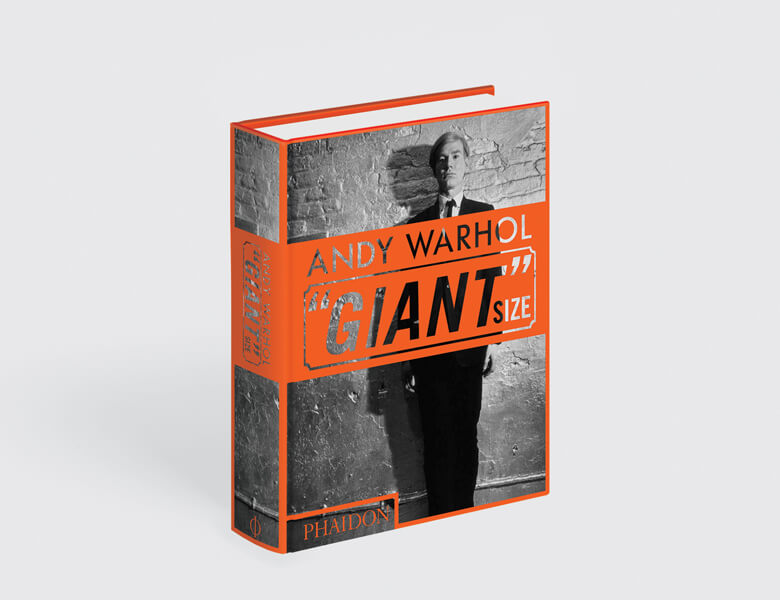 For more on Warhol's beginnings, democractic outlook and worldwide fame, order a copy of Andy Warhol Giant Size here.