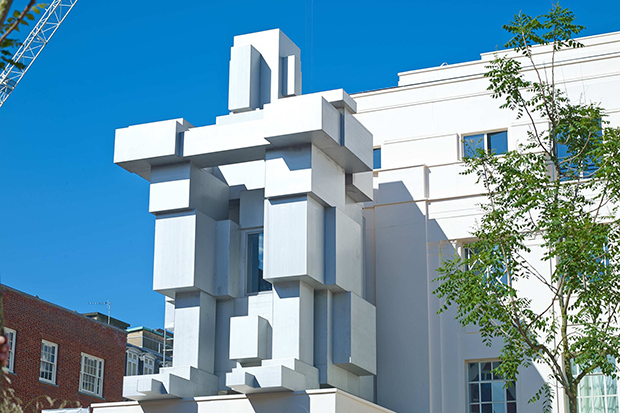 Would you sleep in Antony Gormley's new sculpture?
The British artist's 'inhabitable sculpture' has a hotel room inside it, and comes with an art market style price tag
Ever get the feeling your hotel room isn't sufficiently arty? Well, next time you're in London, try booking at the Beaumont. Antony Gormley's new "inhabitable sculpture" forms part of this five-star hotel. The sculpture, called ROOM, slots in neatly beside the hotel's neo-Georgian frontage, in the Mayfair district of West London.
Like many of Gormley's better-known pieces, the work takes a human form, yet unlike his previous pieces, it also accommodates people. For a rather hefty room rate, rumored to be as much as £2,500 a night, guests at the Beaumont can sleep inside Gormley's work. The ROOM suite, on the lower, southern wing of the building, includes a conventional living room and a marbled bathroom, as well as a small, high-ceiling, bedroom with blackout curtains built into the sculpture itself.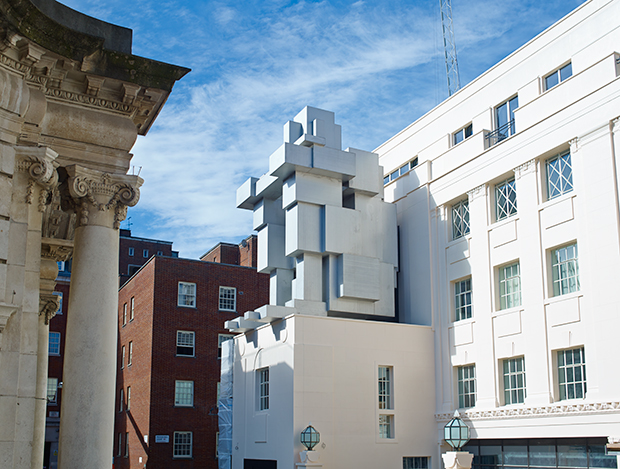 At the press conference yesterday, Gormley described the ROOM as a "hermit's cave; a primal space within the city but removed from the city entirely." Sounds good, and perhaps brings to mind, Le Corbusier's sparse cabanon de vacances; though the spare design does seem somewhat at odds with the way the hotel presents itself as "a return to the pre-war elegance of Mayfair."
Nonetheless, it will be the place to bag, come the Frieze Art Fair, this autumn. For more, go here. To understand Gormley's life and work a little more clearly, take a look at our monograph, which features an interview between the artist and the legendary art historian E.H. Gombrich.