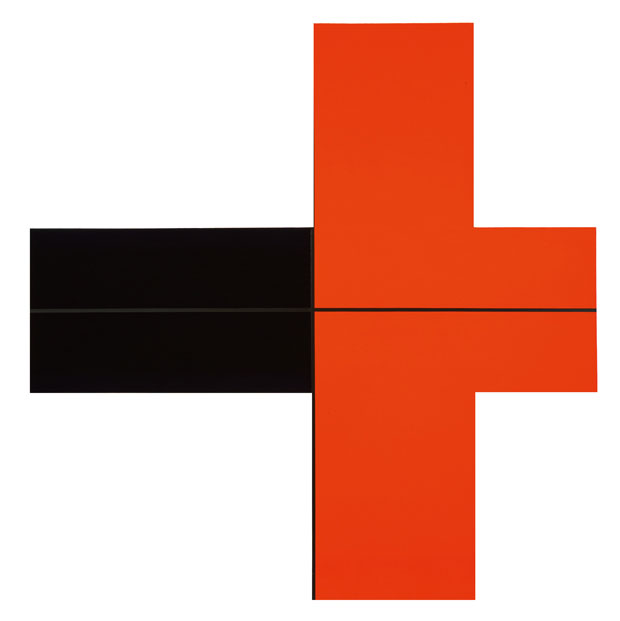 Why the cross was so important to Harvey Quaytman
Impressed by Kazimir Malevich's 'spirituality' Quaytman believed minimalism had become too 'materialist'
Harvey Quaytman is one of the less widely revered figures of the postwar American art scene, active in his native New York throughout the 1960s where he developed his own, highly distinctive take on abstraction, informed by his personal intellectual curiosity which meant he was never a slave to any movement. Phaidon is about to publish the first extensive monograph on Quaytman, an excellent, overdue survey of his life's work. It features an essay by his friend and contemporary, the revered art critic Dore Ashton as well as an interview with the Finnish curator Kimmo Sarje conducted in 1987.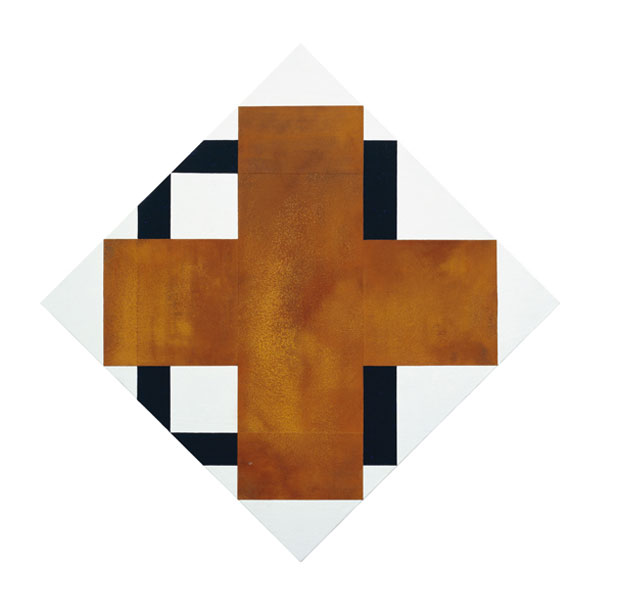 Poring over these pages, it's impossible to avoid Quaytman's use of the cross motif, which dominates his later work - we've even used it in a number of our recent stories on the book. One curator assumed this was a religious symbol but if anything, it is more an allusion to Kazimir Malevich, who in 1923 painted his famous Black Cross. Quaytman explains to Sarje that what really impressed him about Malevich wasn't so much his paintings as his "mind and spirituality". He contrasts the Russian Suprematist movement, of which Malevich was a key member, with American minimalism which he described as "materialist" and too satisfied with the here and now.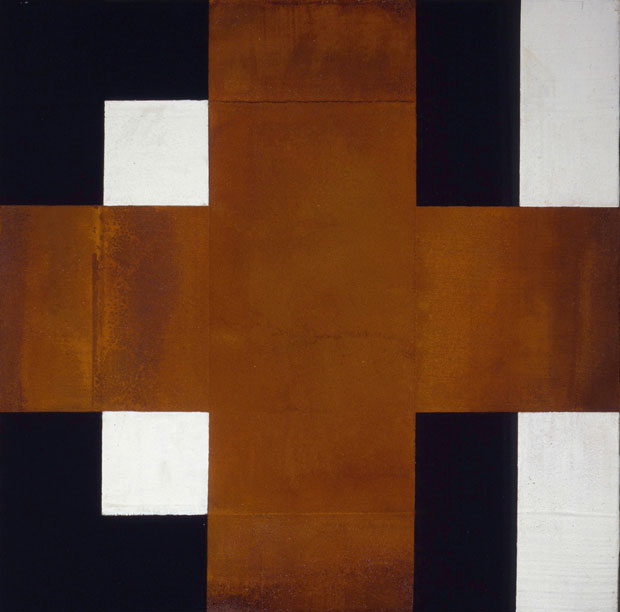 "In American minimalism there is so little culture." For Malevich, the cross was a symbol of a crossroads – the challenge of optimism and Utopianism, which lay not here and now but on the road ahead. Certainly, Quaytman was all too aware that in the raging, Utopian mood of the late 1960s, as protesters on both sides of the Atlantic tore up the fabric of capitalism, it was important for artists liable to be seduced by the increasingly cosy and lucrative art market to make their mark of integrity. The cross was one of his. Take a look at the Harvey Quaytman monograph in the store.