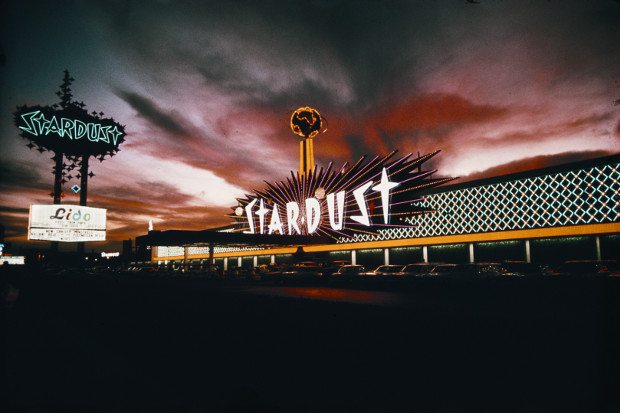 First show to pair Pop with design opens this month
Pop Art Design at London's Barbican Gallery brings together Warhol and Blake with Eames, Sottsass and others
Anyone who has ever seen Andy Warhol's Campbell's Soup Cans will understand the design world's influence on the Pop art movement. Yet, until this month, no major museum has ever staged an exhibition exploring this relationship between art and analogous developments in design.
Some curatorial reticence is perhaps understandable. Perhaps, in the early years, displaying a Claes Oldenburg soft sculpture next to say a Gaetano Pesce sofa would have undermined the fine-art credentials of the former work. More recently, the association might have seemed so obvious that gallerists could have been forgiven for assuming such an exhibition had already been staged.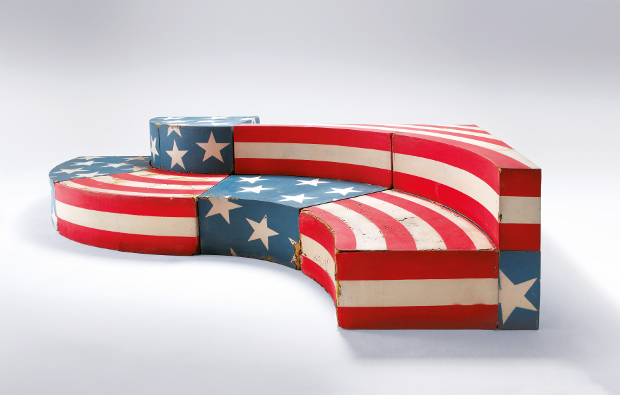 However, as Jane Alison, the Barbican's senior curator and the woman behind a forthcoming show, Pop Art Design, explains: although "Pop emerged in the 1950s, amazingly, this is the first major show to throw light on the relationship between Pop Art and design."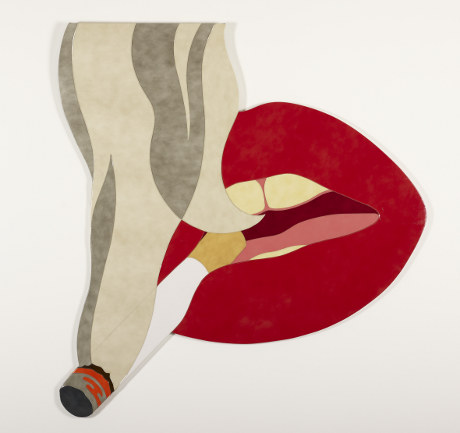 The exhibition, snappily titled Pop Art Design, opens at the London gallery on October 22, displaying around 200 works, by over 70 artists and designers, including, in the fine-art camp, Peter Blake, Judy Chicago, Richard Hamilton, Roy Lichtenstein, Claes Oldenburg, Robert Rauschenberg, Elaine Sturtevant, Joe Tilson and Andy Warhol, and, among the designers, Achille Castiglioni, Charles and Ray Eames, Allen Jones, George Nelson, Gaetano Pesce and Ettore Sottsass.
The main difficulty for the visitors might arise in distinguishing between the works of design and art. Doesn't Verner Panton's 1969 swimming pool (below) look like a Jorge Pardo installation?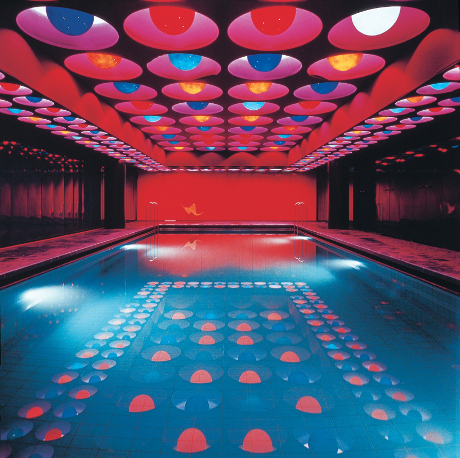 Then again, trying to spot a dividing line is perhaps a bit silly. The period covered by the show, roughly 1950 to 1970, was a remarkably hopeful time in the West, as both Europe and America rode the post-war boom of fun consumerism and freer social relations, best summed up in bright colours and sparky simplicity, whether on the shop floor or on a gallery's walls.
In any case, the show, staged with the cooperation of the Vitra Design Museum, Weil am Rhein, Denmark's Louisiana Museum of Modern Art, and Moderna Museet, Stockholm, sounds like just our sort of thing. Find out more about the show here. For greater insight into the Pop art movement consider our wide array of books on the subject, from brief primers to more lavish overviews. To see our Warhol books, go here. For more on Robert Rauschenberg, go here. And for the designers, consider our Castiglioni monograph, our Archive of Graphic Design and our Design Classics three-volume set.