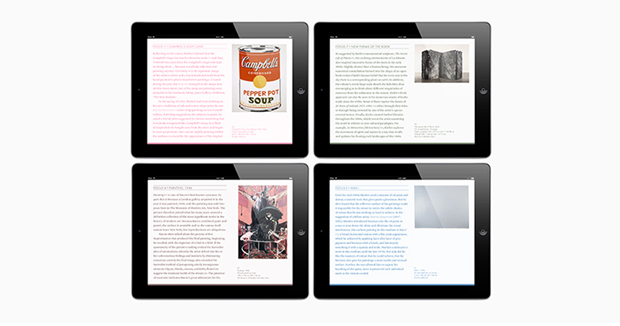 Warhol, Bacon, Marden and Kiefer iBooks out today
We're very pleased to announce our Phaidon Focus books are now available as iBooks in the iTunes store
Over the past 90 years Phaidon has thrived on change, from the earlist advent of colour reproductions through to the production manager-challenging innovation of our latest book designs (just check out the fall back spine on our forthcoming Carlo Scarpa monograph). So, it is with great pleasure that we launch our esteemed Phaidon Focus series as ibooks, Apple's digital publishing format, today.
This groundbreaking series offers accessible and thought-provoking books dedicated to a single artist. Written by experts in their field, each of these lively and beautifully illustrated books covers the entirety of an artist's work, exploring its origins, development, style and themes.
From today iTunes Phaidon store is offering six of these books as new Phaidon Focus Multi-Touch books. This format, for iPads, allows readers to seamlessly move around the chronology of an artist's career. They can also browse through the 10 essays which cover particular works, styles, and themes. Added functionality comes in the form of image zooming, rotating galleries, and an interactive glossary.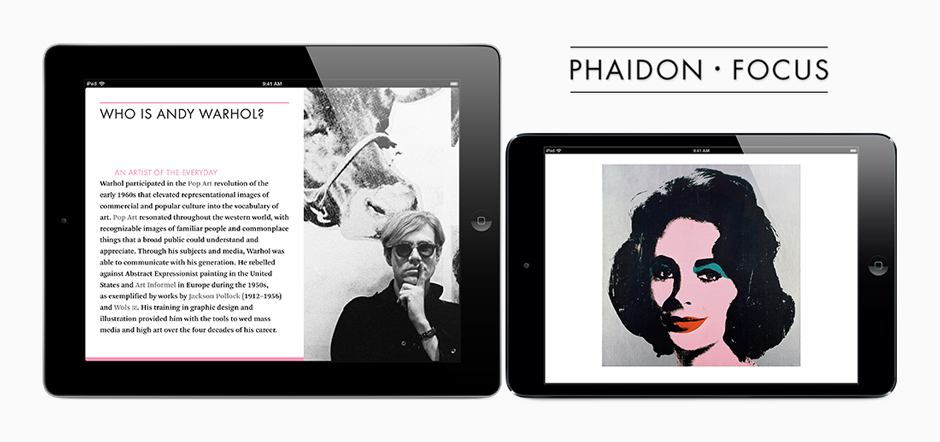 David Davies, our CEO, says, "Phaidon has been publishing beautiful books on art and culture for a sophisticated global audience since 1923 and so it is with no little excitement that we are launching our first titles on iBooks. Apple has created the first digital platform able to do justice to our award-winning content and design work and we're overjoyed to bring our first digital editions to market. This new publishing program begins with six titles from the Phaidon Focus series of affordable and definitive monographs on leading modern artists, including Andy Warhol, Francis Bacon and Anselm Kiefer and will develop into a significant digital library of beautiful art titles."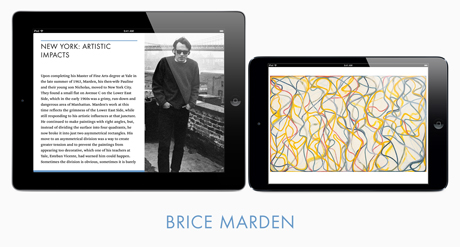 The new Phaidon Focus ibooks are, in full, Andy Warhol by Joseph Ketner, Chair in Contemporary Art Theory at Emerson College, Boston; Francis Bacon by Martin Hammer, Professor of History and Philosophy of Art at the University of Kent; Brice Marden by Eileen Costello, who has studied Marden's work closely over the past decade through numerous studio visits and Anselm Kiefer by Matthew Biro, Chair of the Department of the History of Art at the University of Michigan.
And if these four have left you wanting more, you'll be happy to hear that we plan to add Georgia O'Keeffe, Jackson Pollock and Cindy Sherman to our Phaidon Focus series in 2014. With new artists added each year, the series will build into a great guide to the visual arts.