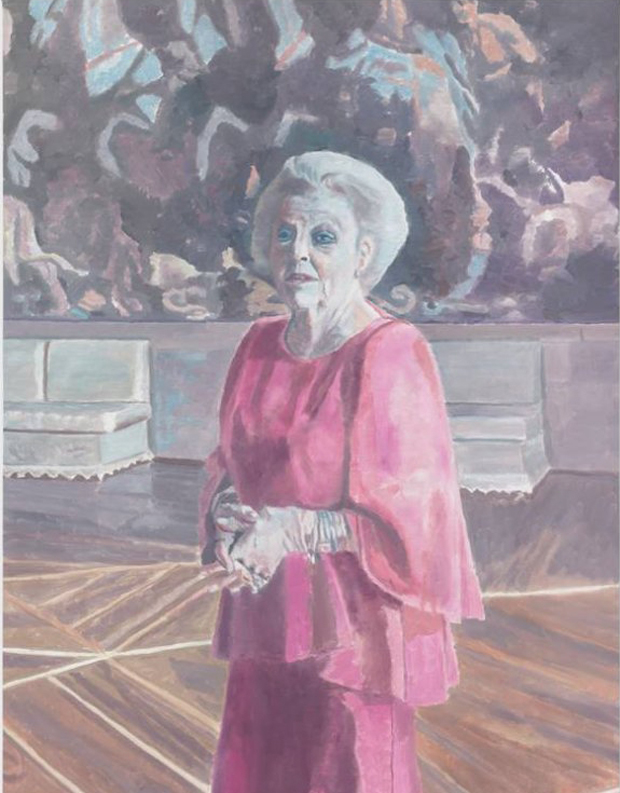 Luc Tuymans' Queen Beatrix painting opens Stedelijk
The Netherlands' leading contemporary art museum commissioned the Belgian artist to paint the Dutch Queen
His famous painting of Condoleeza Rice hardly flattered the American secretary of state, and so you've got to admire Queen Beatrix's good grace in modeling for the Belgian Painter Luc Tuymans.
She posed for Tuymans in The Orange Hall of her Huis ten Bosch Palace in The Hague earlier this year, in order for the portrait to be shown at the re-opening of Amsterdam's Stedelijk Museum, which took place this weekend.
Tuymans told Dutch news provider NRC that he chose a naturalistic pose, rather than a formal portrait stance, adding that the piece "clearly has a photographic composition. "
In an interview for the British Independent newspaper, he discussed his own Dutch heritage. Tuymans was born in Antwerp in 1958, to a Dutch mother and a Flemish Belgian father.
"When I was five there was a family gathering," he tells the paper, "and there was a photo album out of which a photo slipped out, and it was Luc - the guy I am named after, an uncle who died in the war - and he is giving the Hitler salute. The Dutch side, the other side, was in the resistance."
He also offered his views on the other Northern European masters. Preferring Jan Van Eyck to Rubens, Tuymans says the latter was "probably the most important and best painter in the western hemisphere". Not that he was especially pleased by such mastery. "If you are brought up with that, what are you going to do with it? It is so f****ng perfect you are traumatised from the start."
The Queen Beatrix portrait is on permanent display at the Stedelijk. Can't get to Amsterdam? Then take a look at our two Tuymans books; one reproduces over 100 new works by the renowned Belgian painter, while the other is the only monograph spanning his entire career.